Alta Alpina Challenge: Riding the Wild Sierra
June 26, 2021
All Day Event
Saturday, June 26, 2021. Experience the breathtaking scenic beauty of classic Sierra roadways. Ride through wilderness areas with no traffic lights and just a few stop signs. Choose your favorite passes or pick one of six ride options. Those who complete the Alta Alpina 8 Pass Challenge earn the right to wear the exclusive 8 Pass Finisher Jersey. There are also exclusive finisher jerseys for the Classic 5 Pass Challenge and Audry's 7 Pass Challenge.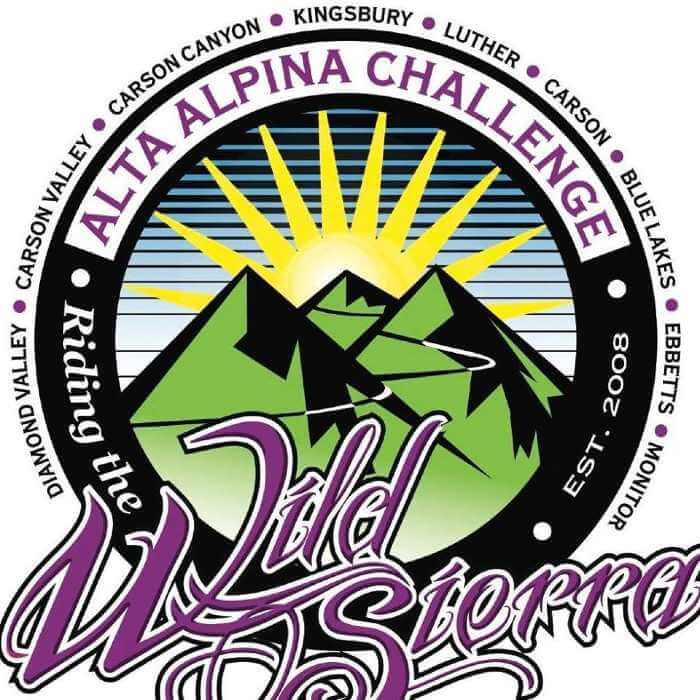 The nature of the Alta Alpina Challenge makes it much more adaptable to virus-safety than other events. The Alta Alpina Cycling Club has taken the lead to develop new protocols and operational plans to adapt cycling activities to be virus-safe.
The route, timing, and cut-offs remain unchanged. Ride fees include food, water, and beverages at regular intervals and a post-ride meal. However, making the event safe for everyone involves a few new rules and shifting some elements of the budget to gear and supplies for virus safety. We think making these trade-offs is better than canceling the event for 2020 so we're working really hard to make this year's ride the best it can be. For more information view
The Covid Edition Frequently Asked Questions
.
The Alta Alpina Cycling Club is pleased to offer a new concept in cycling events: Build Your Own Challenge. The idea is simple. Riders can choose among eight of the greatest mountain passes in the Carson Valley and Tahoe region. Just like a menu at a restaurant, cyclists can pick and choose whatever their particular appetite might be to challenge themselves. Distances range from 35-198 miles with 3,600-20,300 feet of climbing as part of the options. Do one pass, do them all, or mix it up. The beauty of this new approach is you can call your shots.
Experience the world class cycling of Northern Sierra Nevada and the challenge of up to eight mountain passes in the setting of a personalized and supported ride.
Riding the Wild Sierra is an established cycling event which allows participants to experience from one to eight of the greatest cycling climbs in the Carson Valley and Tahoe region. Cyclists choose from one of the popular combinations of mountain passes or choose just their favorites. Each rider sets a personal goal based on their individual skills and ability. Elite endurance cyclists from all over the world travel here to test themselves against the 8 Pass Challenge, a route of approximately 200 miles and over 20,300 feet of climbing.
The Alta Alpina Cycling Club is a 501(c) non-profit corporation promoting all forms of safe cycling in the Lake Tahoe, Carson Valley, Carson City, and Markleeville areas. The club has decades of experience producing comparable events and we are excited to be producing this event because it directly promotes cycling both within the community and by bringing cyclists to the region.
Click HERE to see Route Maps, Register and get more information about the event!