Spring on the South Shore is every nature nerd's dream. The snow is nearly gone, and most of us have replaced our skis with bikes, hiking shoes, and paddle boards. The mighty lake is beginning to feel swimmable, and beachside picnics have returned to many of our schedules. Spring is the perfect time to seize the day in South Lake Tahoe.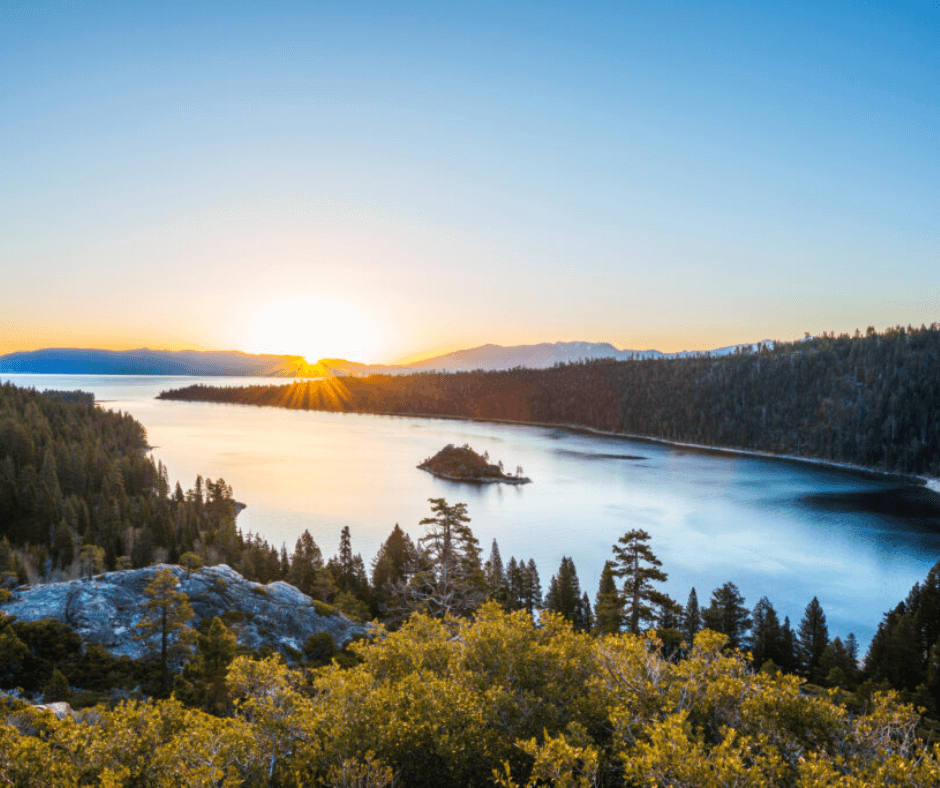 Day One
Welcome to South Lake Tahoe!
Get ready to say "wow" as you drive into town. Through winding roads and postcard-worthy landscapes, the natural splendor around you will have you arriving in style no matter the direction you're coming from. The first look at the lake will take your breath away, setting the tone for your trip in one of the most beautiful places in the country. The lake works all year round, fueling the city with its natural power, like a beating heart reminding you that everything here revolves around the lake. As you first enter South Lake Tahoe, take in the deep blue water, towering trees, crisp mountain air, and rocky mountain tops.
Choosing the right place to stay is an important part of any memorable trip. Fortunately, lodging options in South Lake Tahoe are numerous and can match any style. Looking for a rustic cabin in the mountains? Or perhaps a luxury resort close to the beach? No matter the place you're looking for, we've got you covered.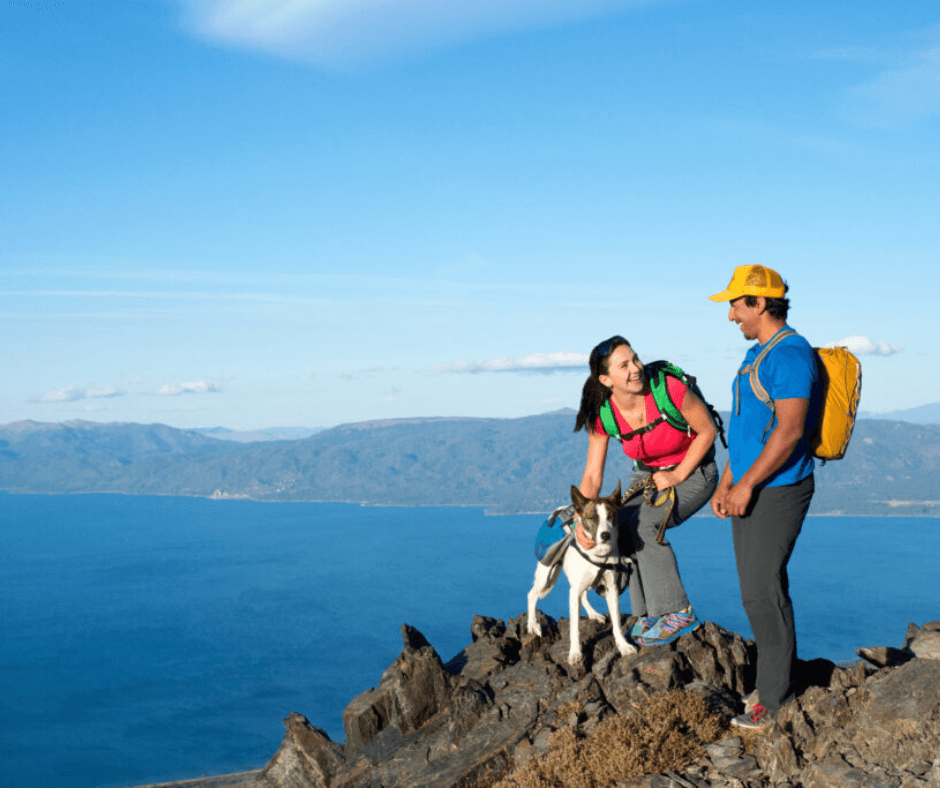 Once you have taken a moment to settle in, follow your instincts and get outside! Start with a hike. With seemingly unlimited options, South Lake Tahoe has a perfect trail for everyone. Whether you have a specific trail in mind or received a good recommendation from a friend or someone in town, you should check out a few options and choose a hike that bests suits you. Take a couple of hours or more and settle your mind, openly connect with nature, and find some peace around the South Shore.
After such an impressive hike, it is only right that you treat yourself to some food! Head into Heavenly Village next to the gondola and sit down for a burger and a beer at California Burger Co., where live music and local beer will perfectly complement their signature burger.
After food, keep soaking up the sun! Some of the most memorable moments of your trip can be found on the deck of a Lake Tahoe boat tour. The M.S. Dixie II, Rum Runner Cruise, Tahoe Bleu Wave, Serenity Yacht, and much more are waiting to set sail for adventure with you onboard. Some boat tours also offer dinner, so be sure to take advantage of that if you're hungry from the fun of the day. Being on the water is the perfect setting for your first sunset here.
If the sun has set and you don't feel like winding down, our downtown entertainment scene will be calling your name. Bust out some of your best dance moves at Opal Ultra Lounge inside Bally's Lake Tahoe. Let their DJs bring you to your feet and dance into the wee hours. And if a (very) late night meal becomes necessary, head to the legendary Lucky Beaver, where something from their 24/7 kitchen will make you very happy.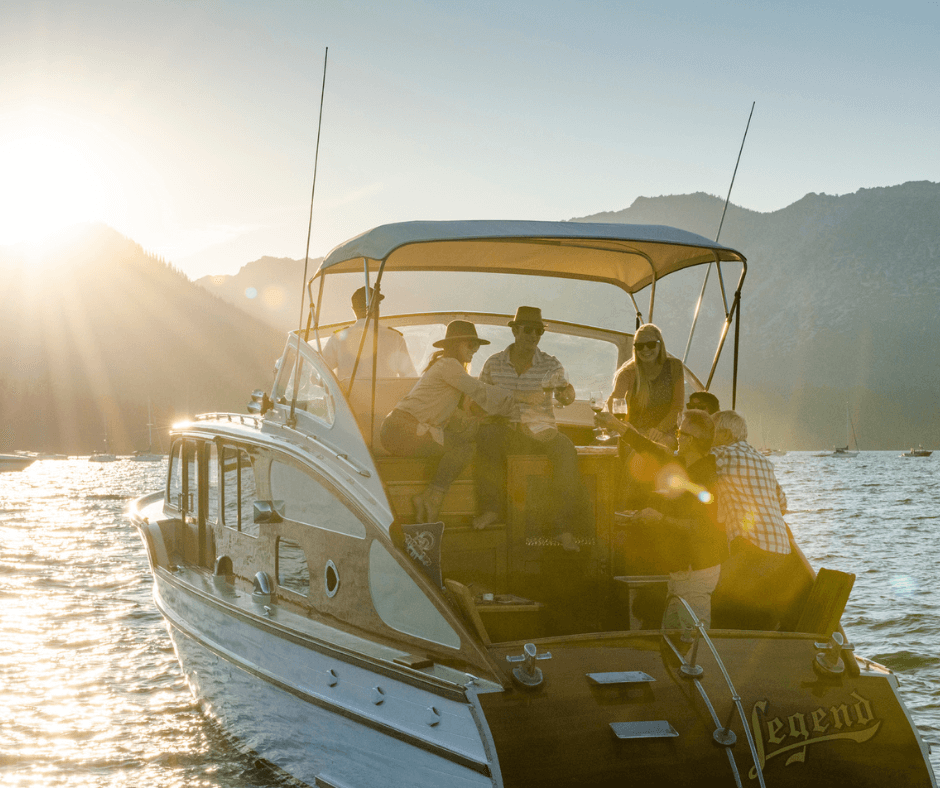 Day Two
Good morning! Getting a good breakfast is vital in fueling an exciting Spring day here. Fill up at Red Hut Cafe with their biscuits and gravy, or maybe a fluffy omelet with fresh fixings of your choosing. In the mood for a bagel? Stop by Tahoe Bagel Company for (possibly) the best bagel you'll ever eat.
It's time to get back outside! Renting a bike is the perfect way to explore new sights while staying active. If you've never tried an E-Bike before, this is an excellent setting to try. Lake Tahoe has been designated as a Bike Friendly Community, so safe and family-friendly bike paths are plentiful, as are local bike shops staffed by experts that rent and sell quality bikes.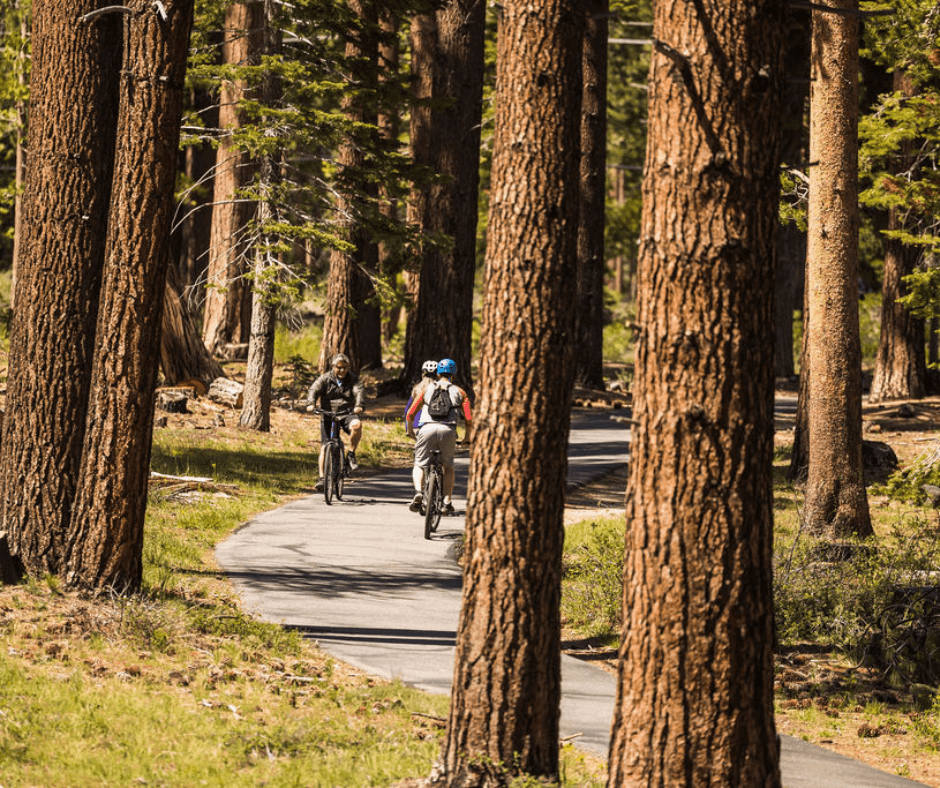 Or, if biking is not your thing today, you can easily meet your daily quota for outdoor activities in many other fun ways. Saddle up and go horseback riding, head out on a fishing boat, try your hand at axe-throwing next to Heavenly Village, and visit the shops you haven't seen yet afterward. Otherwise, spend your time on the water renting a kayak, jet ski, or for the more skilled – set up a time to waterski and wakeboard! If those options are a little too fast, perhaps a clear kayak would be a good fit for your afternoon.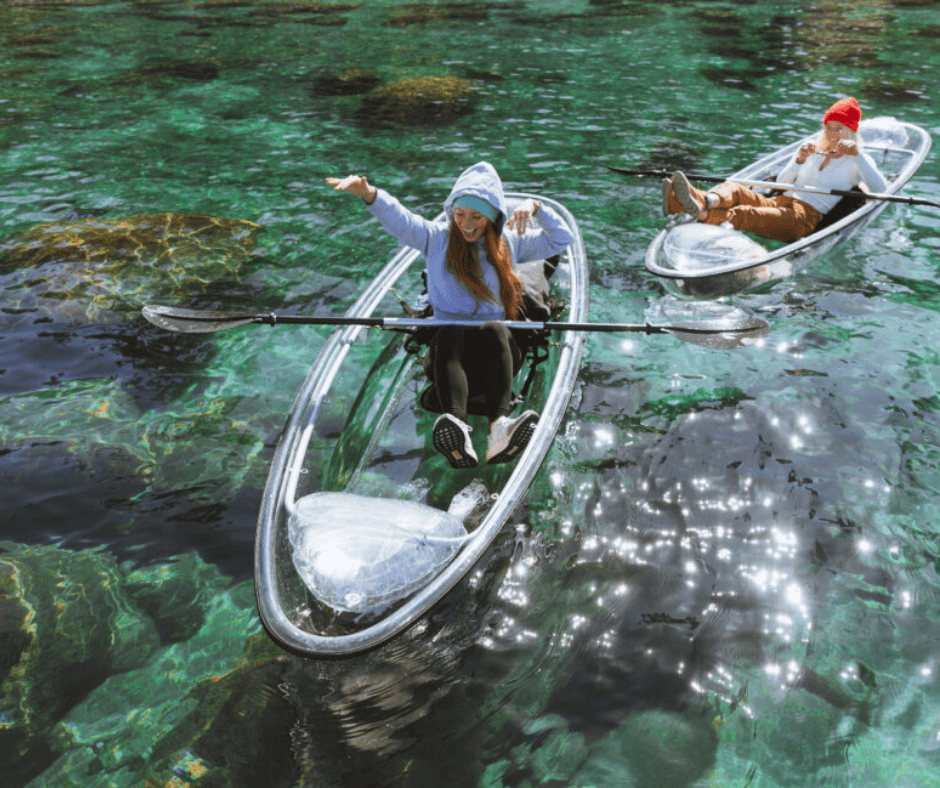 After more sunny action, it will be time for some food. Enjoy a good bite with a beer at the local beer garden, Hangar, where great local beer and food can be paired with a private tent to keep you satisfied and comfortable while you stay outside under the lovely pines. ​​
Want to get out of the trees and onto the lake for a meal? South Lake Tahoe offers a variety of lake-view dining options to let you get right into the heart of your getaway. Choose between towering windows at Edgewood Restaurant or the Sage Room Steak House at Harveys, which frame Tahoe's picture-perfect vistas while tables frame enticing cuisine. Romantic views are elevated, literally, at the Chart House Lake View Restaurant. High on the mountain which separates Lake Tahoe from the Carson Valley, the Chart House's immaculate view of Lake Tahoe and the mountains can only be matched by the sumptuous steaks and seafood dishes you are sure to find.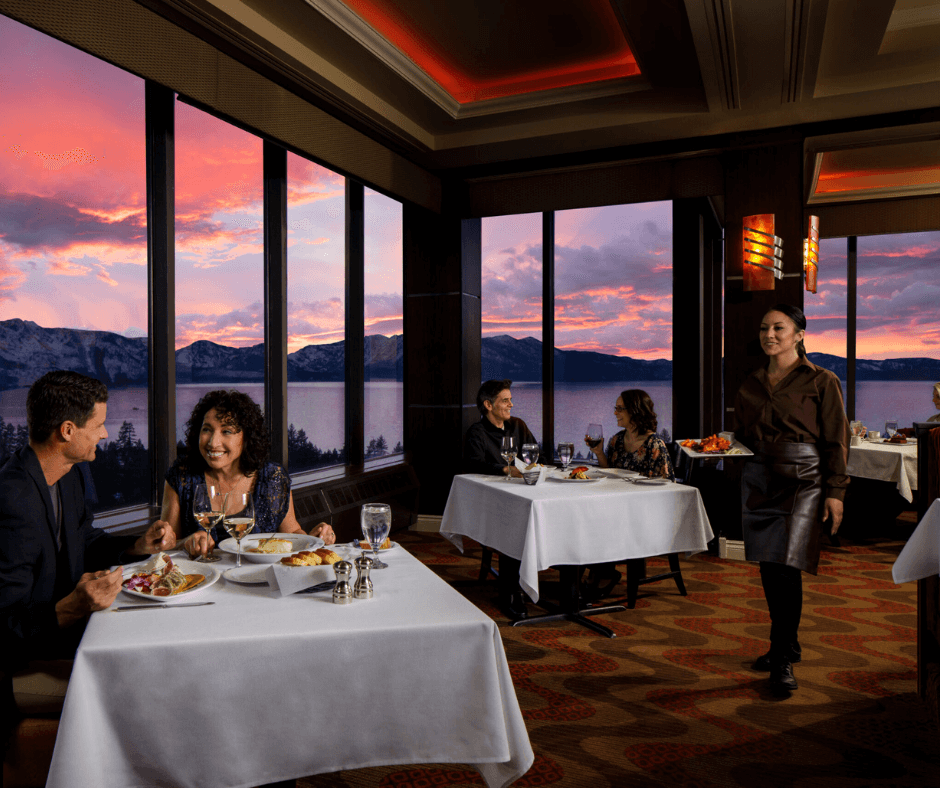 No trip to Lake Tahoe is truly complete without feeling the water and catching a sunset. Whether or not you want to go for a swim, there is still plenty of daylight on your last day for a trip to one of Tahoe's many beaches for an evening with a hypnotizing view. Catching a beachside sunset is a true year-round activity that will have you honing your photography skills. After you've found your beach and are mentally preparing to leave this beautiful place, be sure to give yourself one more moment of stillness. Sit outside, stay in the moment, and find yourself smiling as you breathe in this incredible mountain air.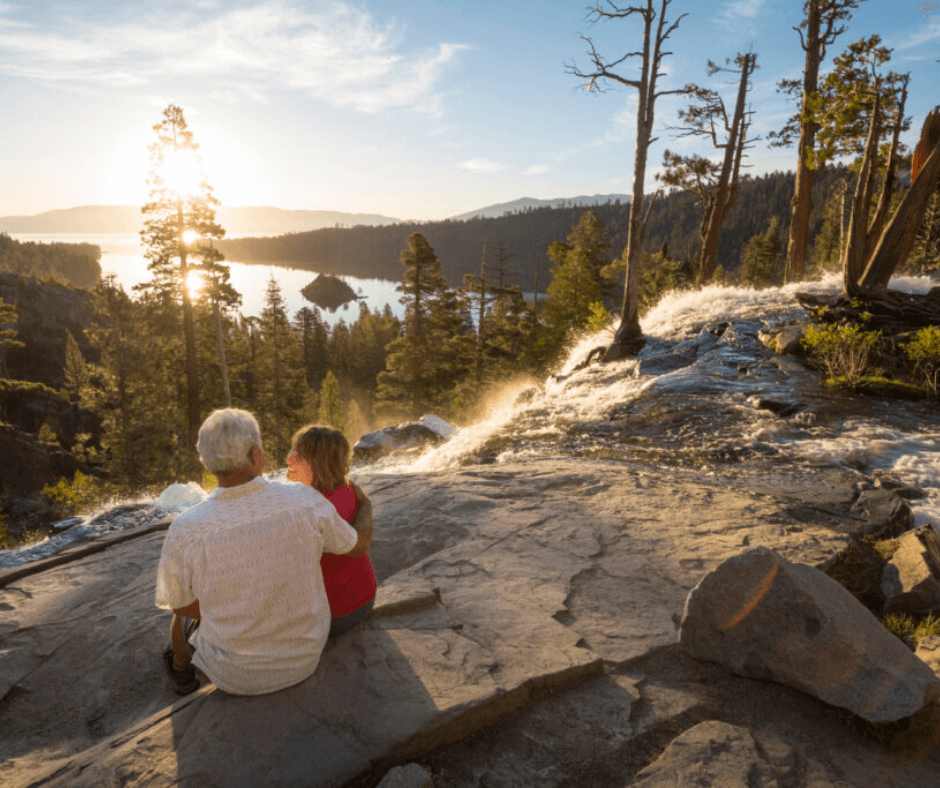 Ready to extend your trip? You've only scratched the surface of all that there is to do and see during Spring around Lake Tahoe's south shore, and there's plenty more to discover and re-discover!
Share your trip with us by using the hashtag #VisitLakeTahoe