Have you always wanted to learn how to fish, but have been floundering at the prospect of trying to find the perfect location and instructor? Fishing is a wonderful pastime, and once you learn the basics and get the hang of it, you'll be out on your own in no time!
South Lake Tahoe is the perfect spot to learn to fish, not only because there are several lakes in the area packed with fish of all kinds and sizes, but it's one of the most beautiful places on the west coast to kick back, drop a line and wait for a big one to bite. If you've never been fishing before, there's no better time to start than on your next trip to Tahoe.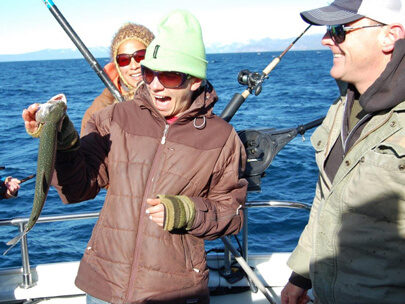 Lake Tahoe has a slew of excellent guides that will be more than happy to guide you on your first fishing adventure.
Under their tutelage, you'll soon get hooked on the sport!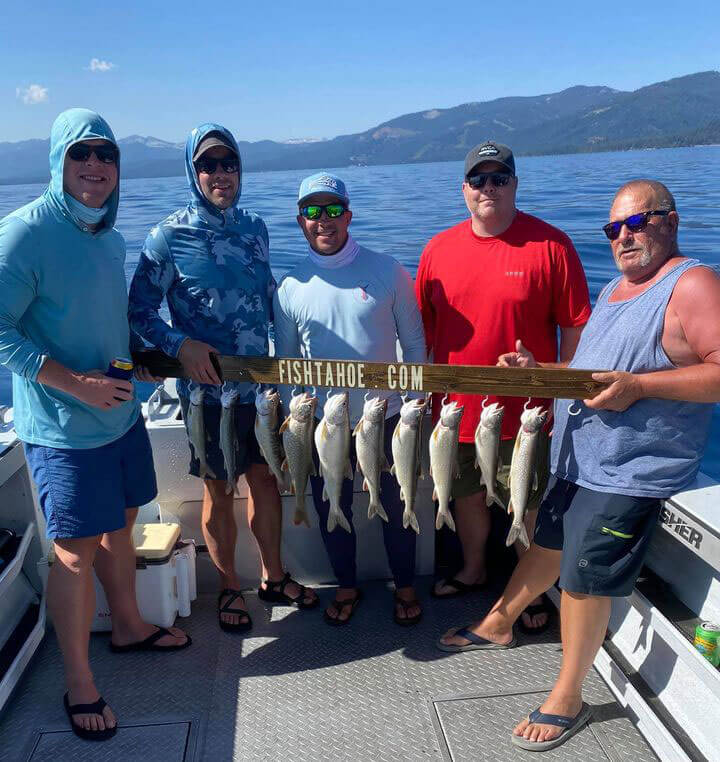 This group has been chartering fishing expeditions in South Lake Tahoe for years, and has the sport down to a science. You can select from either a half-day or full-day trip, and won't have to worry about bringing anything as all trips include bait and tackle, drinks and even breakfast burritos (upon request). You're sure to have an unforgettable experience on beautiful Lake Tahoe. They also vacuum-pack or freeze the fish you catch to make it easier to transport home. Of course that's only if you decide not to eat it while you're here! If you preferthe idea of catch and release fishing, you can also request these types of charters.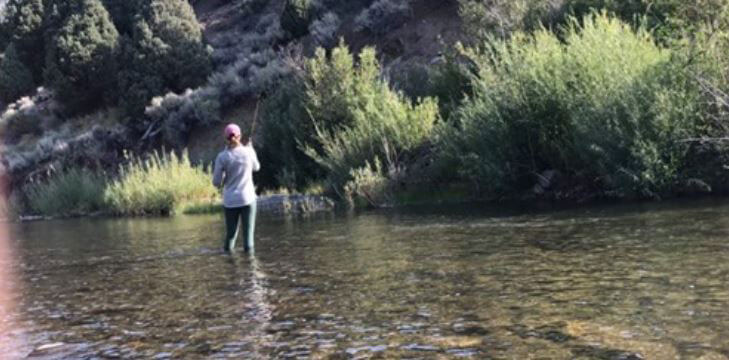 Located on the south shore of Lake Tahoe, California, we are the most complete fly-fishing specialty store in the area. We offer the best selection of fly-fishing equipment and supplies as well as a professional staff of licensed guides to get you into the middle of fish.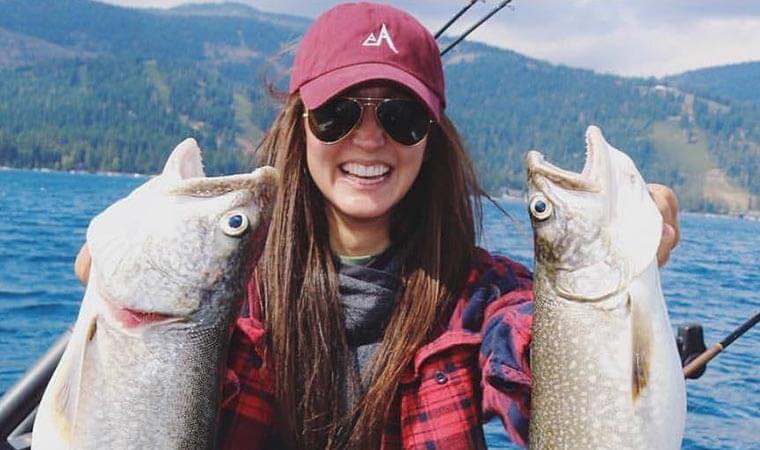 The captains are available year-round, and offer a variety of trip types, including ones that are just an hour (which might be a good way to get your feet wet if you're just starting out.) Captain Bobby is a crowd-pleaser, proving his knowledge and expertise daily, and always with a lot of patience — which is important when you're just starting out. If you bring your dog along on vacation, be sure to mention it when you make your reservations and you might even be able to bring him aboard with you! The boat is stocked with plenty of snacks and drinks. One really cool aspect of this Tahoe fishing group is that they have partnered with some of Tahoe's top restaurants to serve up the fish you've caught so you can enjoy it for dinner!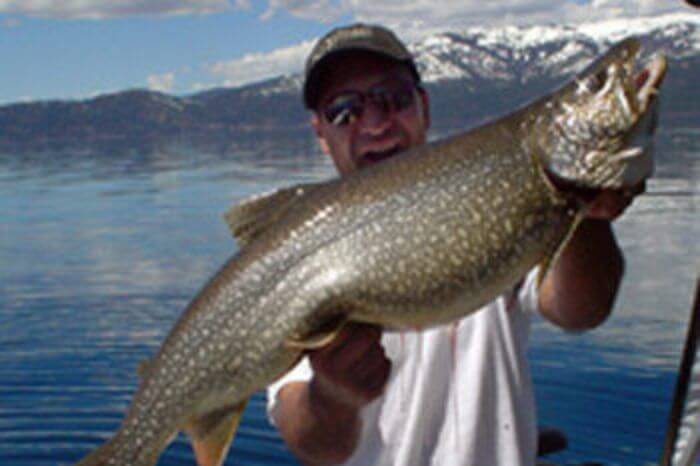 Tahoe Fishing Guides, Specializing in fishing Lake Tahoe for Mackinaw, Kokanee, Rainbow, and Browns. You'll be fishing aboard a 22 foot Starcraft Islander or a 23 foot Crestliner. All are cuddy cabins, fully equipped with a porta potty, VHF radio, fish finder, wireless remote steering, and all the latest fishing gear, using only light tackle, vertical jigging or Electric Downriggers.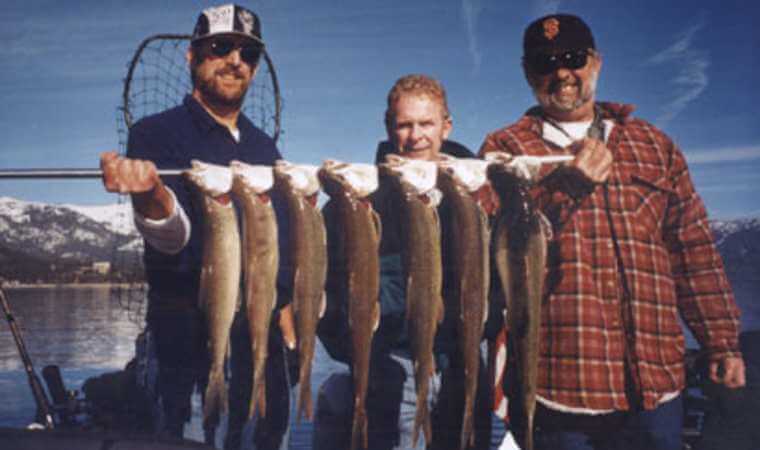 Captain Gene St. Denis is a seasoned, professional guide. He has been fishing Lake Tahoe since 1981, and is one of the finest guides on Lake Tahoe. He is knowledgeable, fun, courteous and runs one of the cleanest operations found anywhere. Gene knows Lake Tahoe and how to catch fish, with over a 90% success rate. He is fully insured and licensed by the California Department of Fish and Game and is a U.S. Coast Guard Licensed Captain. He is also a Licensed Master Guide as well as author of several articles on fishing Lake Tahoe and the High Sierra Mountain Lakes.
Lake Tahoe is an ideal location to fish for the first time, as you can take advantage of the expert-knowledge of some of these great Tahoe fishing guides. If you prefer the self-taught methods, you can always rent a boat and all the necessary equipment at one of the local fishing stores. There, you'll get the rundown on how to get started on your own. Either way, you'll have a "reel" good time. (Sorry, couldn't help myself!)
Check out Fishing Lake Tahoe on Instagram