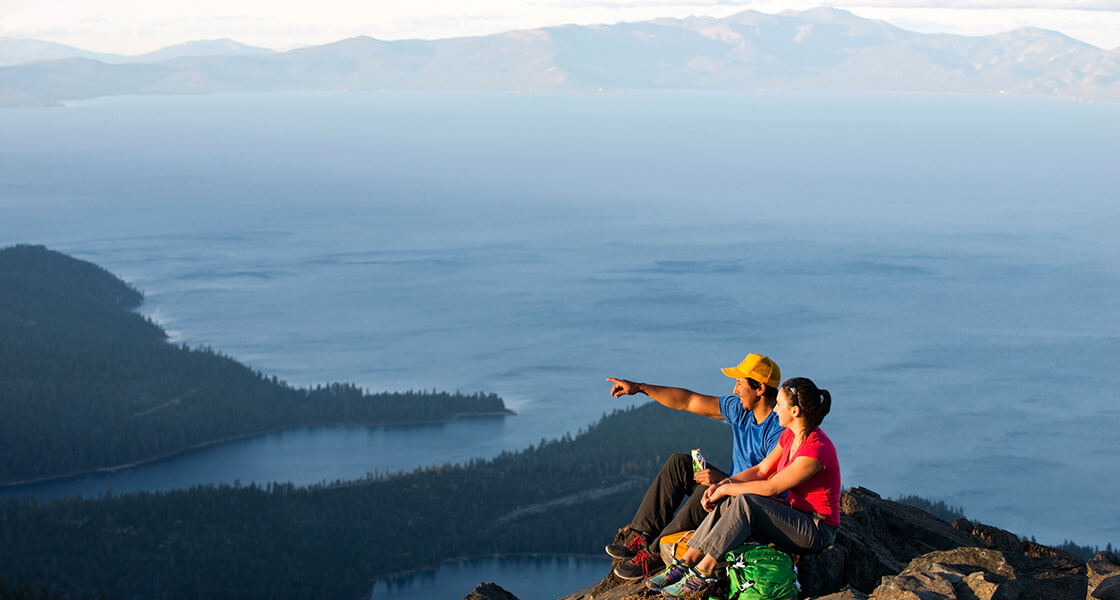 New York City To Lake Tahoe Flights Are Direct
You live in New York and understand the importance of every second. In a New York minute, you can make a fortune or lose it. While you may not have a lot of leisure time, the moments you do relax need to be filled with as much fun as you can and as little traveling as possible to your vacation destination.
If you're wondering how to get to Lake Tahoe from New York, and fast, you're in luck! Multiple airlines offer non-stop direct flights from New York City to Lake Tahoe! Fly nonstop direct from JFK to Reno-Tahoe International Airport via daily JetBlue flights so you can spend less time at the terminal and more time hitting the slopes and the sand!
All Activities At Your Fingertips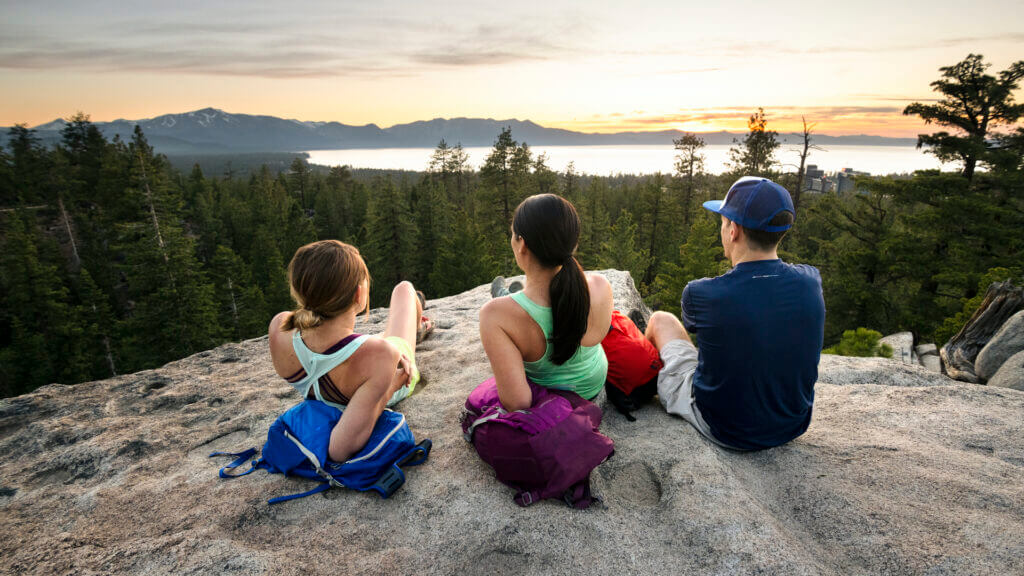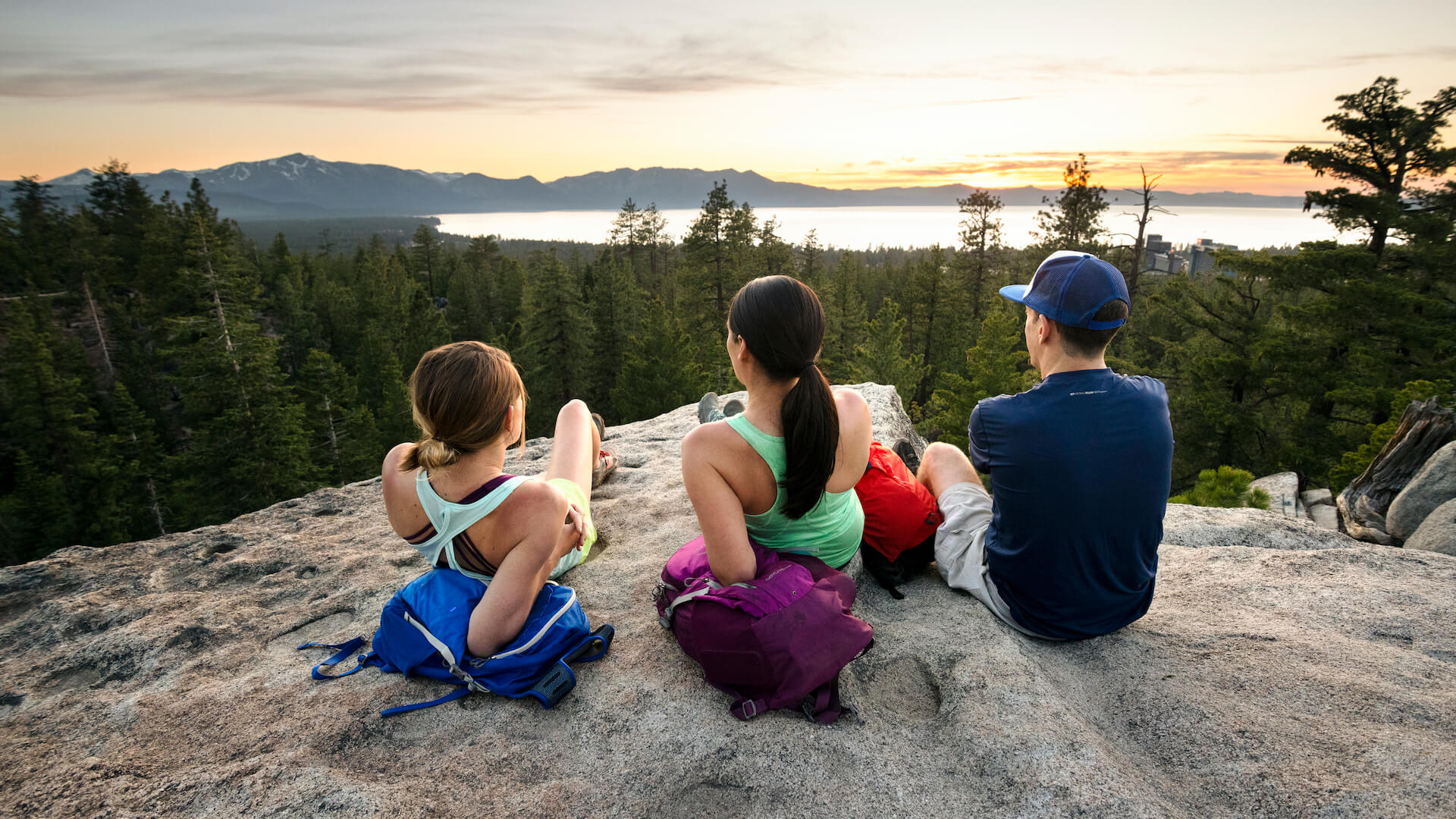 Sure, you're OK with commuting, but why waste your time driving on vacation. If you stay in the central casino corridor, you're literally footsteps from everything. In one direction you can head down to the lake, in the other, you're just a few minutes walk from one of National Geographic's top ten trails in the world – Van Sickle Bi-State Park. If you come in the winter, you have easy access to world-class skiing via the gondola that shuttles you up to Heavenly Mountain.
The Mountains That Never Sleep
What's the worst part of visiting a mountain town? Everything shuts down WAY too early. You're from the city that never sleeps because you know how to live life to the fullest and expect that on vacation too! No problem in South Lake Tahoe. Even if you don't gamble, the casinos provide world-class fine dining such as Gordon Ramsay's Hell's Kitchen, multiple nightclubs to dance the night away, and easy access to late-night munchies. How many other ski towns in America can say that?
Great Weather All Year Long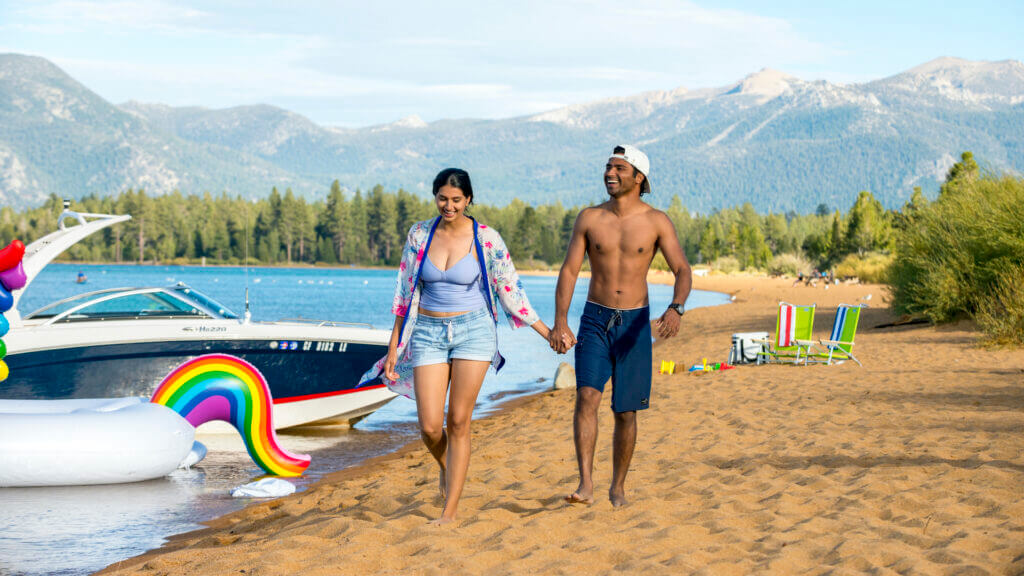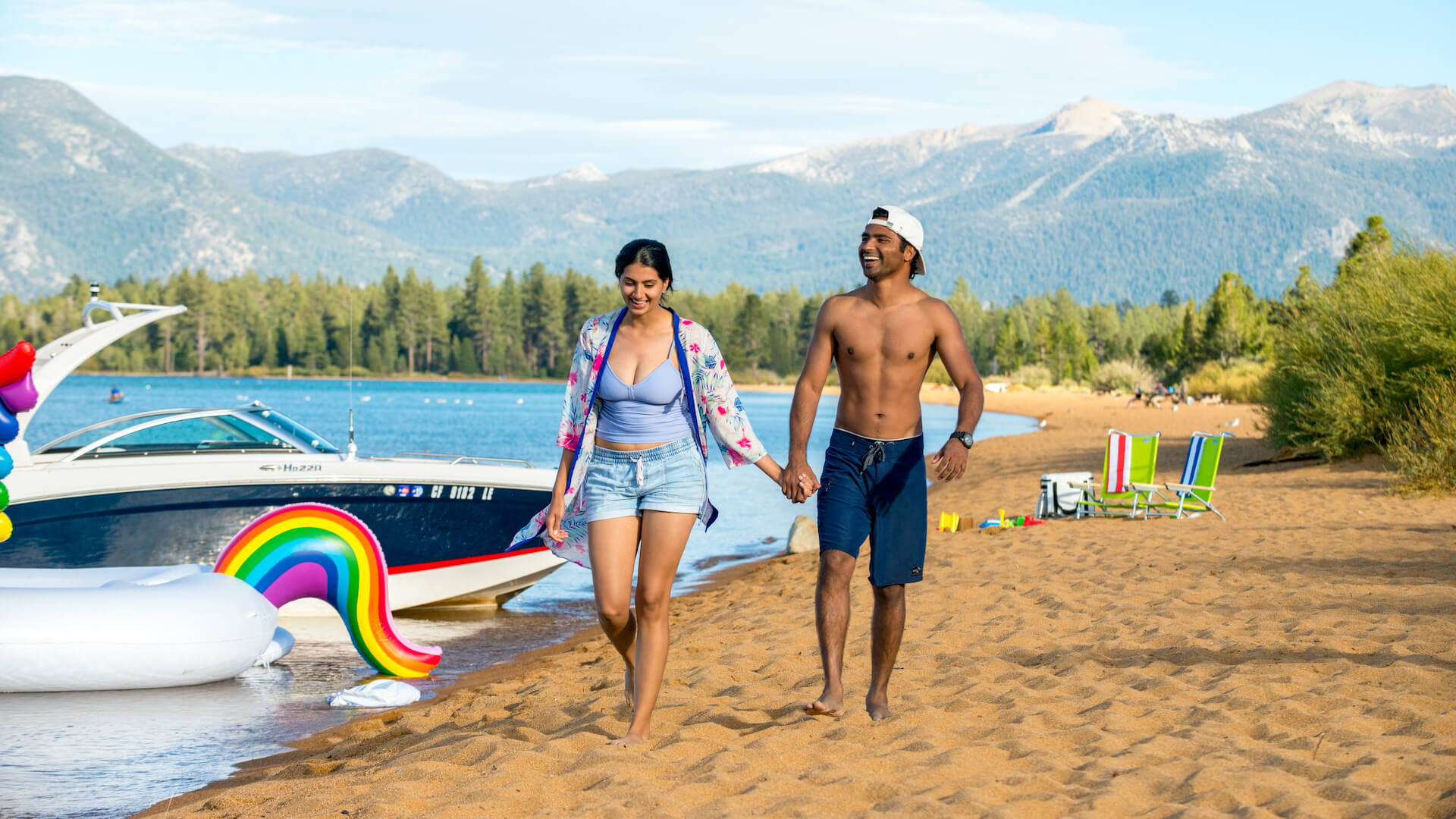 We can hear you, "Yea. Yea. Yea. That's fine, but what about the weather?" Lake Tahoe's climate is perfect for an alpine destination. In the summer, temperatures range between 69 and 77 degrees with nearly 90% of the days being sunny without any felt humidity. You're not going to get much better than this when it comes to enjoying our miles and miles of Caribbean-like beaches.
In the winter, we get some of the most snow in the country. Our highest peaks typically receive up to 500 inches annually. Don't worry though, on average ALL of our snow comes on 50 days per year. This means if they were giving out an award for the best weather to ski in Lake Tahoe, we would win every winter.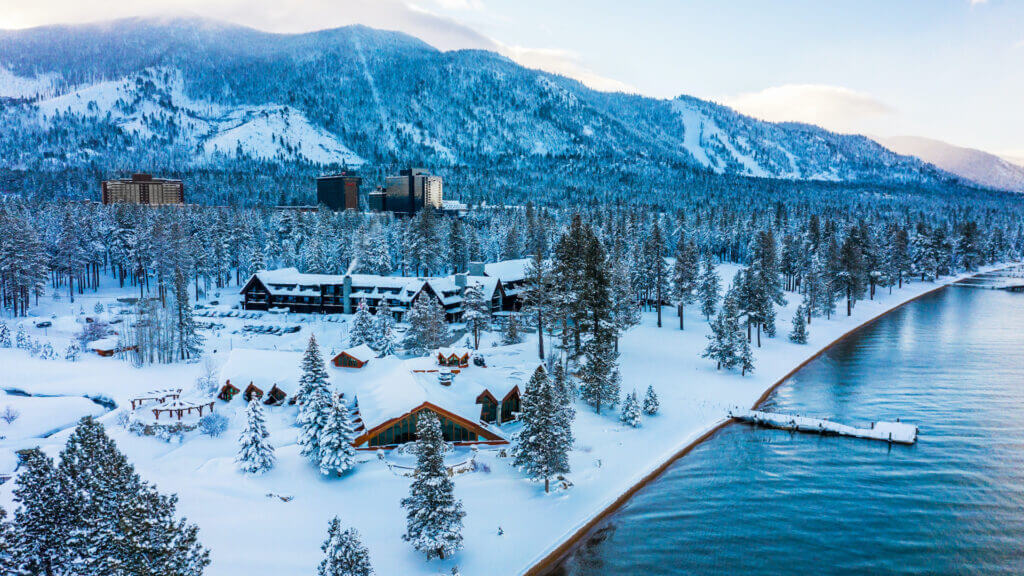 Do we have you hooked? If so, it might be time to plan a trip from the Big Apple to the Big Blue. With MULTIPLE non-stop flights from New York City to Lake Tahoe's airport, Reno Tahoe International, you'll be here faster than an express subway train to mid-town.
If you haven't already, sign up for our newsletter for handy travel information, and follow our always-informative blog, for plenty of other tips for a great time in South Lake Tahoe.
Ready to start planning your trip? Start with our handy Lake Tahoe Travel Planner here.
New York to Tahoe
Check out Lake Tahoe on Instagram