It's easy to find a great time to visit Lake Tahoe's south shore! June is a particularly wonderful time to experience the lake and its surrounding areas as they transition from the vibrant colors of spring to the breathtaking beauty of summer.
Hit the Trails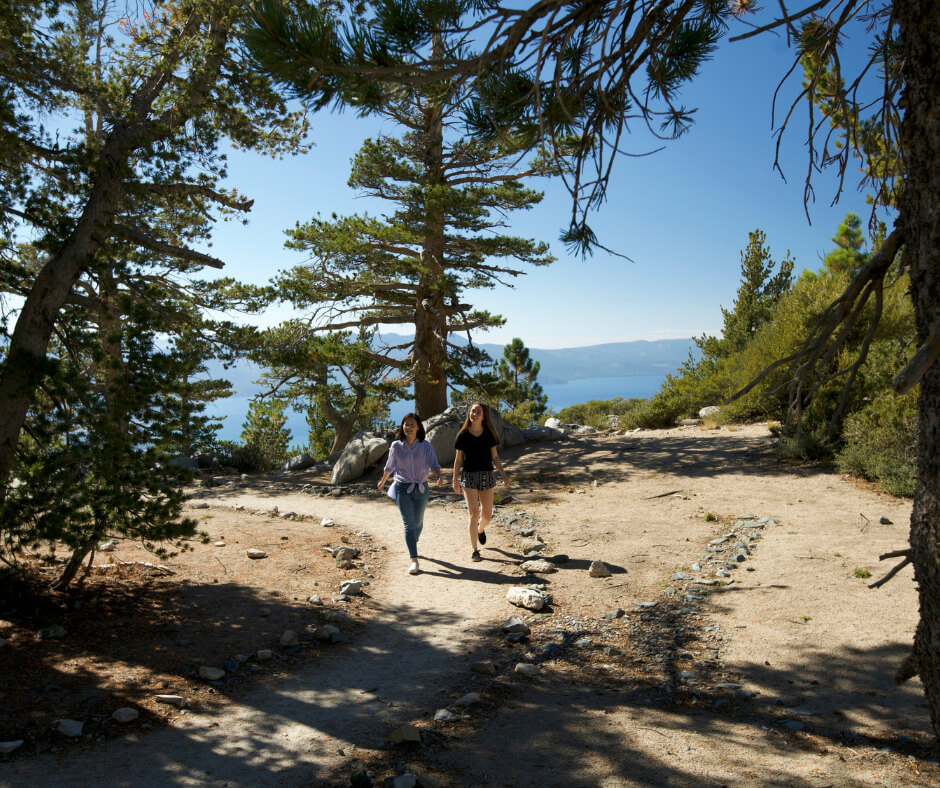 Whether by foot or by bike, you're sure to find miles of trails to explore on your next trip to South Tahoe. The 165-mile hike around the Tahoe Rim Trail is the ultimate Tahoe hiking experience and offers stunning views of the entire lake. For those that prefer to be on two wheels, the Flume Trail boasts amazing panoramas of the lake and surrounding mountains without getting too technical.
Nevada State Fair – Mills Park in Carson City – June 1-4, 2023.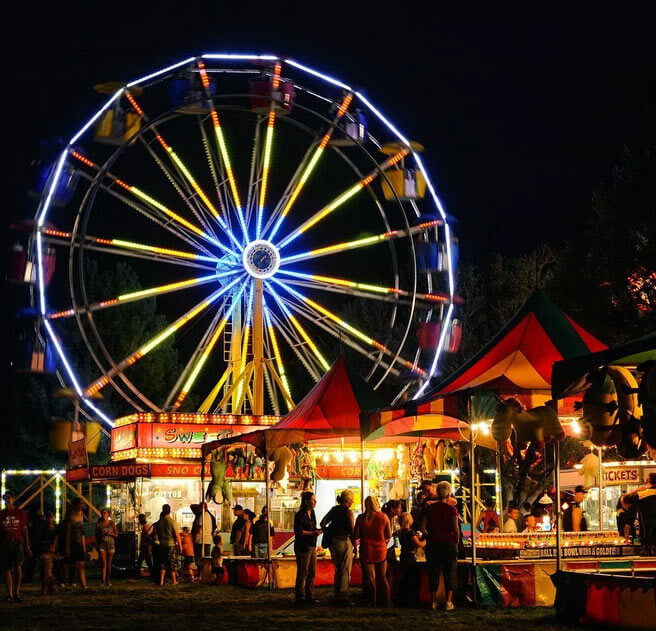 Nevada State Fair returns to Carson City, Nevada's great capital. Four fun filled days of entertainment, carnival rides, culture, music and so much more. June 1-4th, the Nevada State Fair is proud to celebrate our great State of Nevada. Come on out and enjoy our beautiful June weather with a full day of activities at Mills Park.
Thursday June 1st: 11am – 10pm
Friday June 2nd: 11am – 10pm
Saturday June 3rd: 11am – 10pm
Sunday June 4th: 11am – 10pm
Free to the public – no entry fees. Nevada State Fair is an outdoor event.
*Dogs are allowed on leash only.
*Entering and/ or leaving the venue with alcohol is not permitted.
More info: www.NevadaStateFair.org
The Nevada State Fair was originally founded in 1874 and had been Nevada's longest-running event. The Board of Directors for the Nevada State Fair met on Tuesday, March 8th, 2011 and decided to close, ending a 136-year run (1874-2010). In August of 2013, a completely new Nevada state non-profit company was formed to continue the legacy. With collaborative efforts from both state and private sectors, the Nevada State Fair is welcomed back and is pleased to be held in Carson City.
Free Events
Lake Tahoe Community Bike Path Cleanup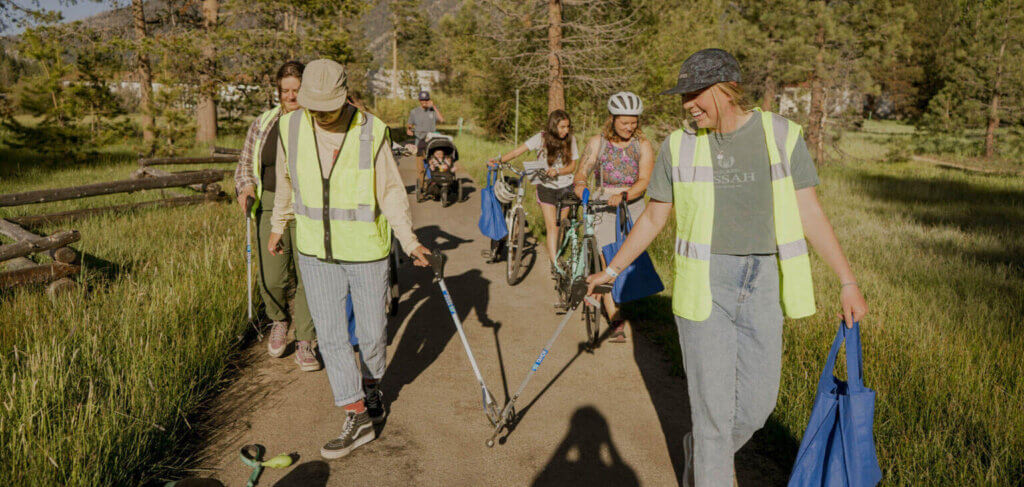 Join us as we celebrate the Tahoe Bike Challenge with a community BIKE PATH CLEANUP event on Thursday, June 1st from 5:00-7:30 pm with a post event celebration from 7:30-8:30 pm.
Volunteers can meet at one of three locations throughout South Tahoe to pick up litter from the areas around our bike paths. Following the cleanup we will all meet at The Hangar for post event fun, food, and happy hour drinks.
Volunteers are encouraged to ride their bikes, scooters, skateboards, or walk to the event!
Cleanup locations include:
Upper Truckee River Bike Path – meeting location at Motel 6 parking lot (2357 Lake Tahoe Blvd)
Trout Creek Bike Path – meeting location at Lakeview Commons (corner of Lakeview Ave and Hwy 50
The Y Area Bike Path – meeting location at Clean Tahoe office (2074 Lake Tahoe Blvd)
The event is organized through a partnership between Lake Tahoe Bike Coalition, League to Save Lake Tahoe, Clean Tahoe Program, & TRPA. Special thanks to South Tahoe Refuse & Recycling for waiving the dump fees for the event.
Attractions
Heavenly Village Summer Concert Series
Heavenly Village starts its Summer Concert Series on Thursday, May 5, with a special preview of the summer excitement to come with Mariachi Cazadores for Cinco de Mayo. The official series kicks off on Memorial Day Weekend and runs through Labor Day Weekend.
All genres of music will be featured, with most shows on Fridays and Saturdays, holiday Sundays and the week of the 4th of July holiday, and American Century Championship Golf.
The free shows in this series are held on the stage between the Fire and Ice and Gunbarrel Tavern restaurants from 5:45 p.m to 9:15 p.m.
The Village is located at 1001 Heavenly Village Way surrounding the Marriott resorts and gondola. The parking garage is $5 after 5:00 pm.
The events, which last through Labor Day, are held every Friday and Saturday (with a Sunday/Monday bonus over holidays) and showcase the talents of both regional and national musicians.
Apart from being Lake Tahoe's largest free summer concert series, what also sets the Heavenly Village events apart from other seasonal entertainment is its family-friendly environment.
Concerts are held either between Gunbarrel Tavern and Fire + Ice or in front of Azul Latin Kitchen. A complete schedule for the Heavenly Village Summer Concert Series is available online at http://www.theshopsatheavenly.com. Each show begins at 5:45 p.m.
Annual Hwy 50 Wagon Train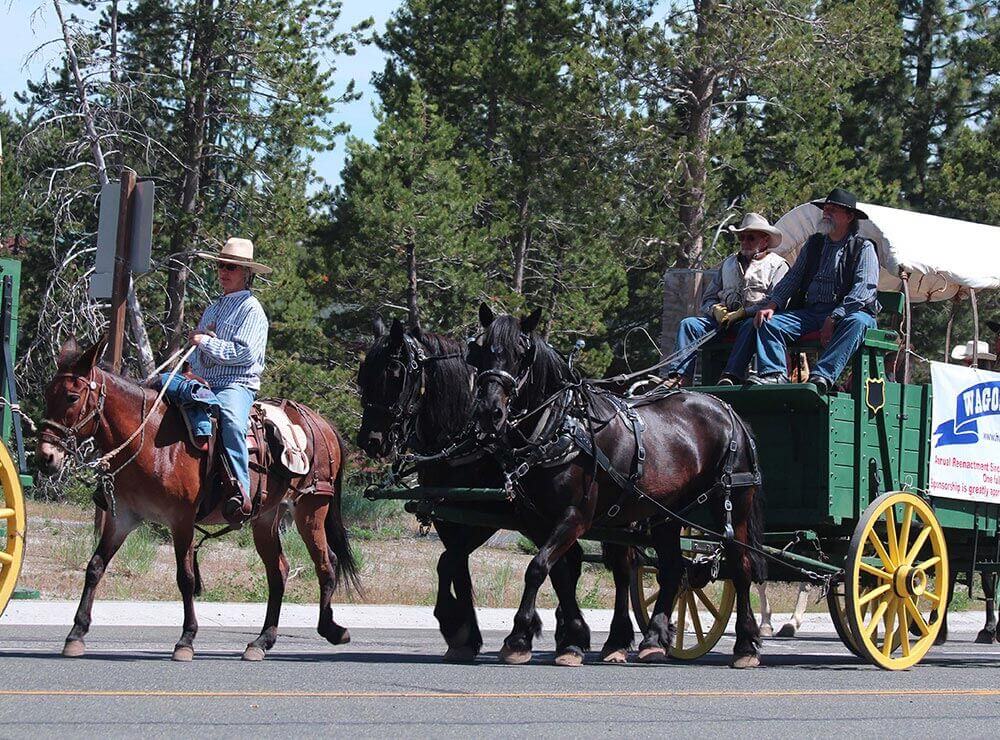 Ride in Celebration of California and Nevada's ONLY BI-STATE HISTORIC EVENT!!
Wagon Train itinerary
Riding for only a day or for the whole trip, the wonders of this great land are truly appreciated as one travels down the road at an average speed of three miles per hour! Evening campfires, storytelling, and low key entertainment round out the experience. Families are welcome!
As early as the 1840's, a trickle of humanity began the arduous journey toward the great Pacific and the freedom they foresaw in settling there. In 1849, the cry of "Gold" from the foothills of the California territory rocked the world! Leaving property and families behind, men traveled West.
In the early 1850's, one of the major land routes to California, traversing what we now know as Echo Summit and the Highway 50 corridor, became known as the "Roaring Road". Travel was so heavy; oftentimes, wagon trains were forced to wait for days to have their turn on the road.
To commemorate the 100th anniversary of the "Gold Rush", a Wagon Train was formed to travel west from Lake Tahoe to Placerville (Old Hangtown) along Highway 50. This "one-time" event was so popular that it resumed in 1951, and has made its annual trek each year since that time.
Waking up before dawn, savoring the rich aromas of coffee boiling, bacon frying, mingled with the clanking of harness, the soft knickers of horses being readied for the day, and the murmurs of the wranglers going about their duties draw one back into a lifetime of excitement and anticipation.
Find Your Beach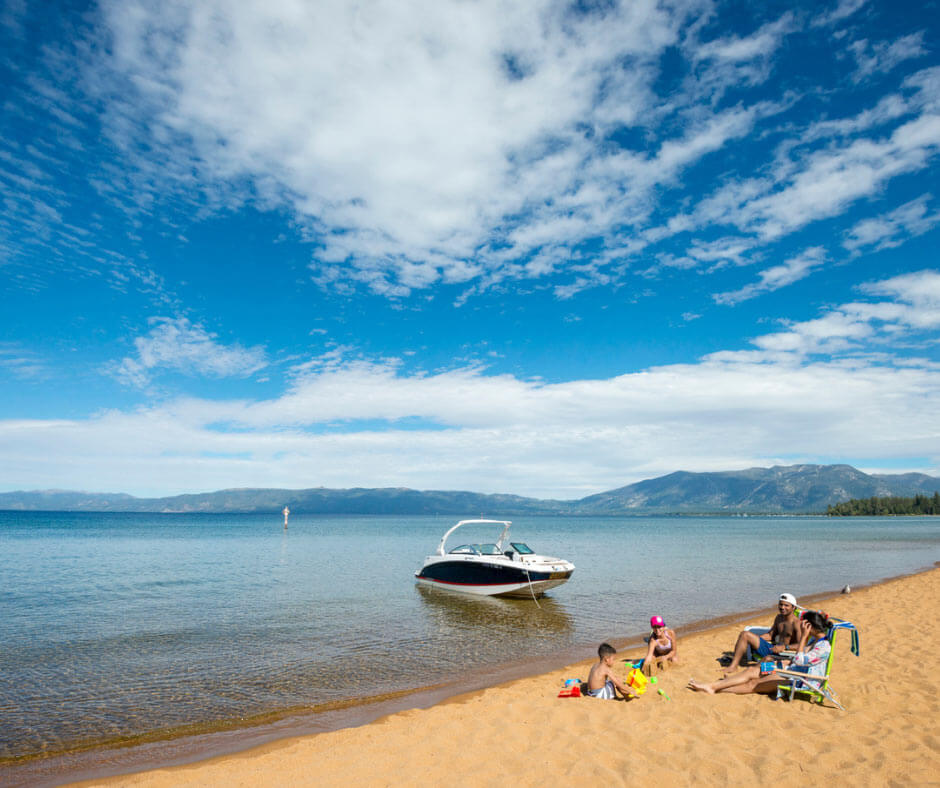 Each beach around South Lake Tahoe boasts different panoramas, personalities, and even sun exposure (hint: beaches on the western side of the lake see more early morning sun, and those on the east side are ideal for catching the sunset). Some, like Kiva Beach and Nevada Beach, are dog friendly. Others, like Emerald Bay State Park, offer boat camping and you-can't-find-anywhere-else views of Fannette Island and the Vikingsholm Estate. And if you're looking for something more exhilarating, like access to boating and parasailing, you'll find that, too.
DeCelle Memorial Lake Tahoe Relay
On Saturday, June 10, 2023, runners will once again run counter-clockwise around Lake Tahoe in the 59th annual DeCelle Memorial Lake Tahoe Relay. Considered to be the oldest relay race in the country, the Lake Tahoe Relay began as a New Year's gag by a group of college runners in 1959, grew into a tribute to a beloved son, and has evolved over decades as a family's labor of love. With altitudes up to 6,500 ft. on the 72-mile course around scenic Lake Tahoe, this race is as fun as it is challenging.
The Lake Tahoe Relay teams have 7 people, each running approximately 8 to 12 miles. All runners will have the same team number pinned on the front of their shirts. The course closes at 8:00 p.m. Runners will be asked to leave after 8:00 p.m. for their own safety.
In addition to the team run we also offer:
(1) person 72-mile ultra-marathon circling beautiful Lake Tahoe. The event will start at 5:00 am at the start-finish line of the Lake Tahoe Relay. Competitors will have 15 hours to complete the course and must be done by 8 pm.
(2) person 72-mile relay. Each member will run 36 miles alternating legs as needed based on team dynamics. The event will start at 5 am, and teams will have 15 hours to complete the race.
This non-profit event is a labor of love and a memorial to Robert DeCelle Jr and Sr, beloved father and brother. All proceeds have gone to High School and Youth running programs within California and Nevada. All of the timers, workers, and the band are DeCelle family members or close friends.
Registration is available online. For more information, contact Sean at runtahoe@outlook.com
Heavenly Village Brewfest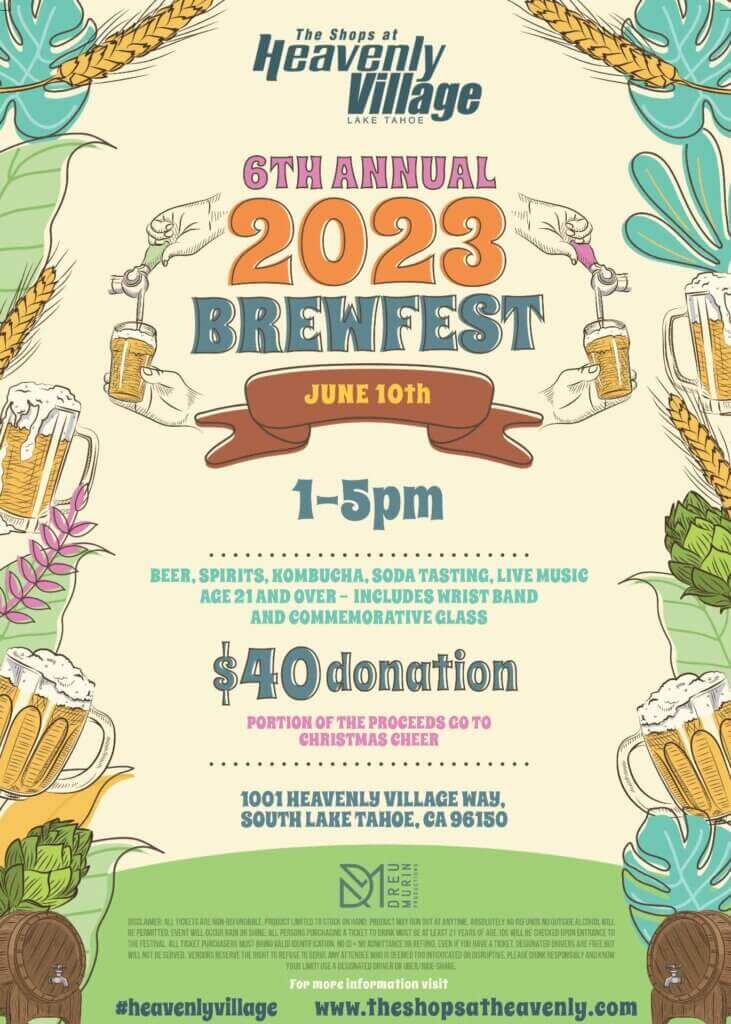 Saturday, June 10, 2023, 1:00-5:00 pm, 6th Annual Brewfest at the Heavenly Village Lake Tahoe. Presented by Sierra Nevada Brewing Company and Jeremy Gilpin JFG Investments. Tickets
This awesome event will include:
Beer, 15 Breweries
Spirits
Kombucha
Soda Tasting
Live Music
Corn Hole
Paint & Sip
Age 21 and over – includes wrist band and a commemorative glass
$40 donation. Will sell out quickly!
A portion of the proceeds go to Christmas Cheer
For tickets and more info, click here!!
Pink Floyd Laser Spectacular Show at Harrah's Lake Tahoe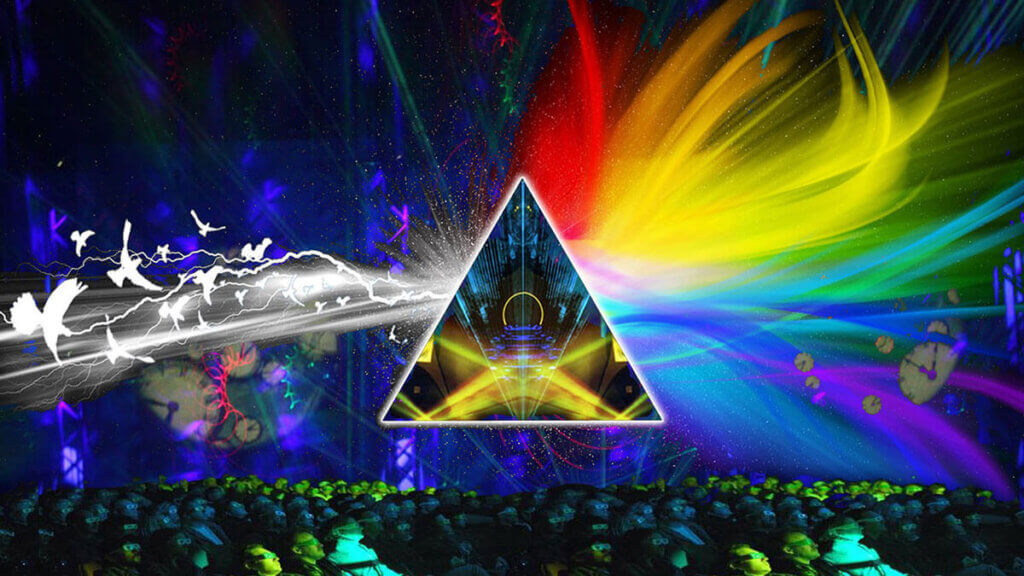 Pink Floyd Laser Spectacular. 8:00 pm, Saturday, June 10, 2023, at the South Shore Room inside Harrah's Lake Tahoe. TicketMaster.com
Paramount's Laser Spectacular, the smash hit multi-media laser and light show featuring the original master recordings of Pink Floyd. In 1986, the Laser Spectacular was produced for the very first time in San Antonio, Texas. Producer Steve Monistere managed to turn the show into a worldwide, must see event!
Rock Tahoe Half Marathon
Run. Rock. Recover. Rock Tahoe Half Marathon on Saturday, June 17, 2023. Lake Tahoe's premier running event takes runners along Lake Tahoe and finishes at the Hard Rock Hotel & Casino. Runners receive a medal at the finish, live music and a pool party at Hard Rock Hotel & Casino. If you haven't secured a spot yet for this event, register today.
RUN in beautiful Lake Tahoe!
ROCK your way through some awesome weekend events!
RECOVER poolside with live music at the post-race pool party!
The Rock Tahoe Half Marathon starts at Spooner Summit and drops over 1,000ft as it winds its way down Highway 50 along the stunning East Shore of Lake Tahoe to the finish line and post-race pool party at the Hard Rock Hotel & Casino Lake Tahoe!
But Wait, There's More!