If you're looking to make unforgettable memories this year, a trip to South Lake Tahoe during the month of April is surely the way to go. With fewer visitors and longer days, now is the perfect time to see all that Lake Tahoe has to offer. So go ahead, dine at that restaurant with the incredible lake views or head down to the beach and get a head start on your summer tan.
Live Your Best Beach Life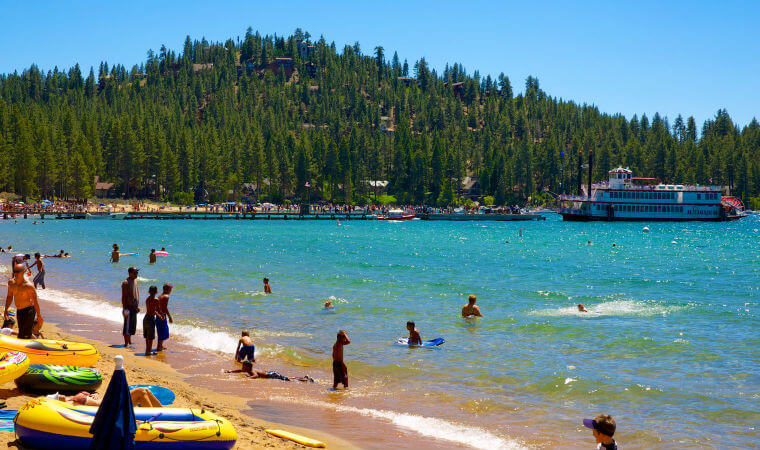 The water might still be too cold to swim in, but Lake Tahoe's miles of sandy beaches are ready and waiting for you to lay down your beach towel and pull up next to Big Blue. With fewer crowds in the area, finding a parking spot and place of your own on the beach is a breeze.
Click here to find your perfect beach.
Heavenly Village Easter Egg Hunt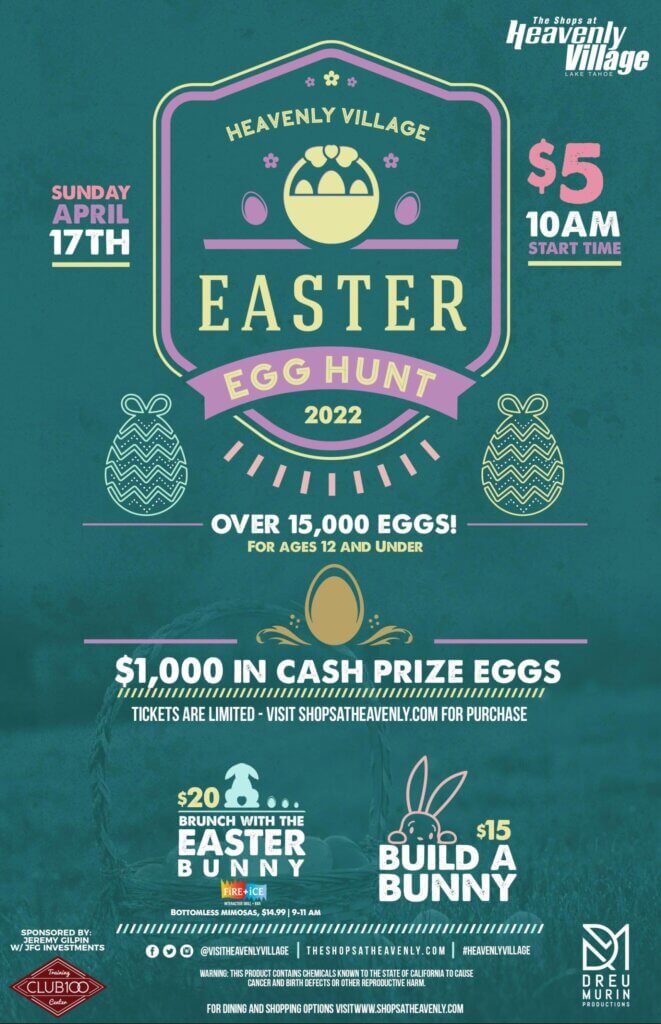 The Shops at Heavenly Village are holding an Easter Egg Hunt on Sunday, April 17, 2022, at 10:00 a.m. for children 12 and under. Over 15,000 candy and toy-filled eggs will be hidden including $1,000 in cash prize eggs. Tickets are $5 per child and a limited number of tickets are available. All proceeds will be given to a local charity.
Click here for more information.
Join a Community Cleanup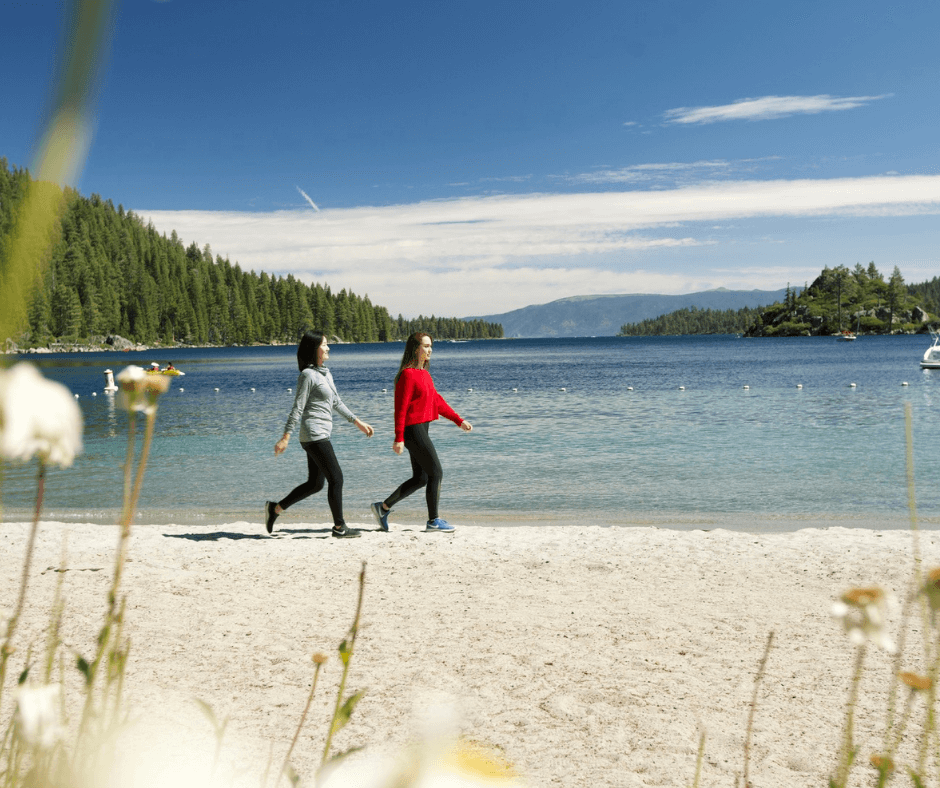 As the snow melts, winter litter is often exposed. Help Keep Tahoe Blue and kick off the start of Tahoe's warm weather by joining in for a community cleanup on Earth Day, April 22.
Details and registration here.
Embrace Wellness, Tahoe Style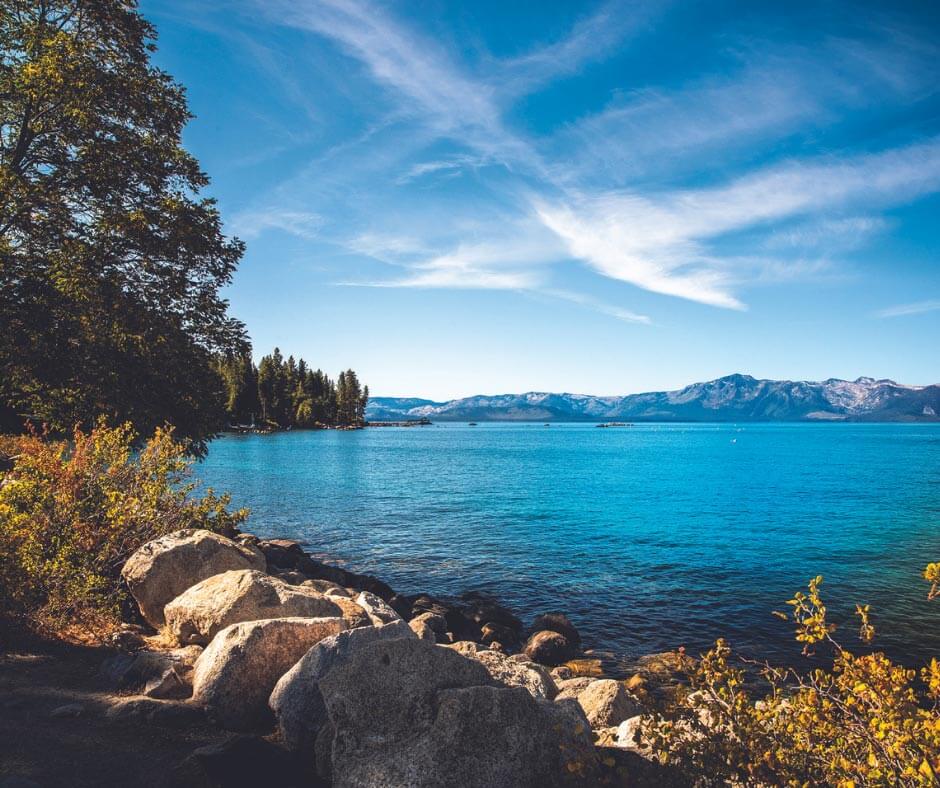 Whether you're a regular user or new to the benefits of cannabis, you'll find an array of experts ready to help you at one of South Lake Tahoe's dispensaries.
Must be 21 or older, please use responsibly.
Chill Out Fireside Apres Style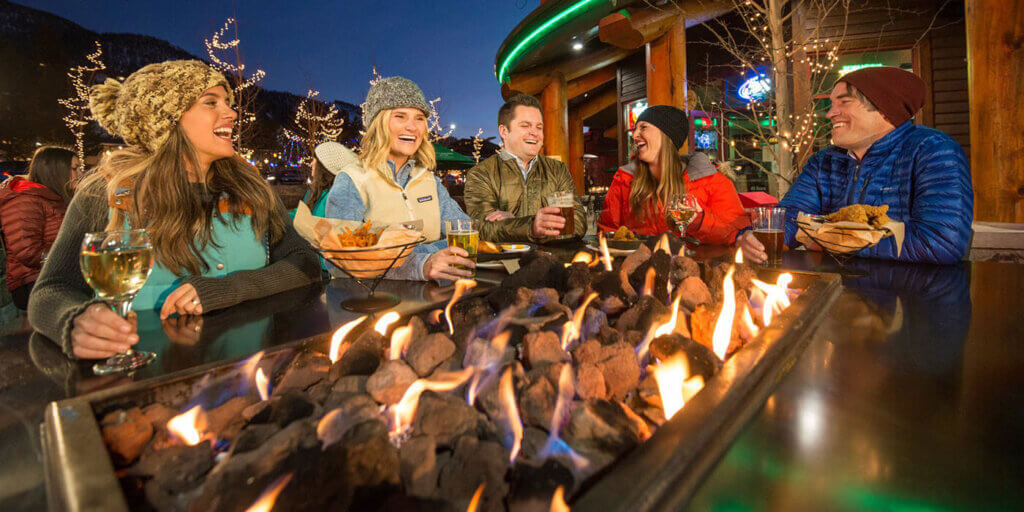 South Lake Tahoe has endless Apres Ski opportunities for visitors to relax and unwind after a late spring day on the slopes. Following the descent on the Heavenly Ski Resort Gondola, guests are within walking distance of restaurants and bars offering firepit gatherings accompanied by delightful food and drinks.
Discover 5 Apres near Heavenly Village here
Grab a Bite With a View at One of South Tahoe's Best Eateries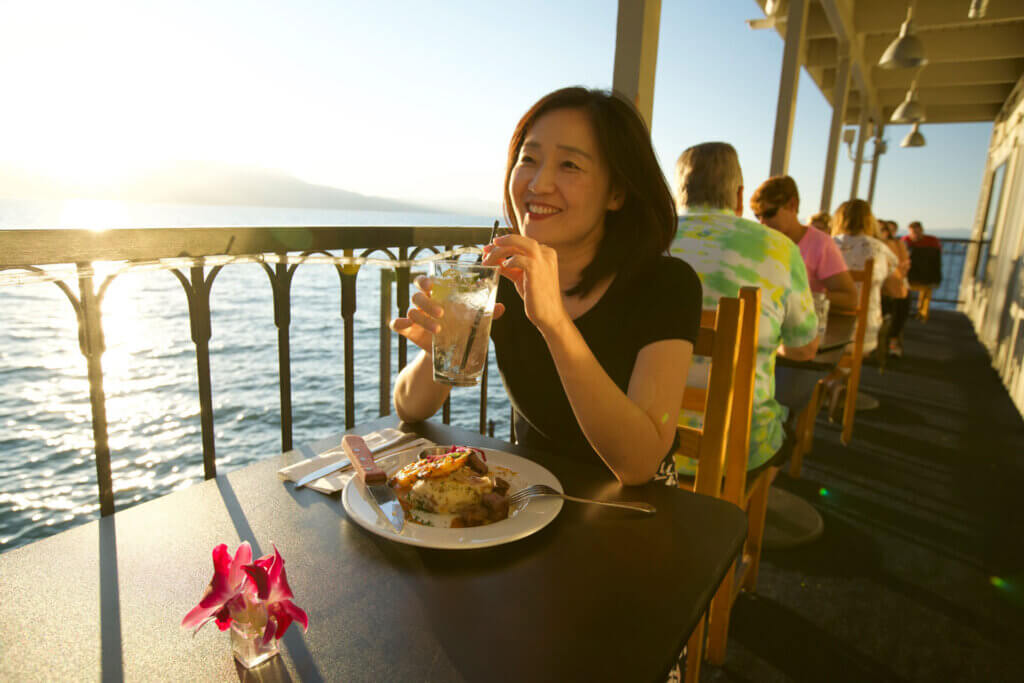 South Lake Tahoe is a foodie's paradise no matter the season. From incredible scenic views and equally impressive food at The Chart House to waterfront seating at Riva Grill and Jimmy's Restaurant at The Landing Tahoe Resort and Spa, we have the views to pair with any kind of food.
Click here for more places to test your tastebuds.
Peep Some Spring Waterfalls
April is the time when Sierra snow transforms into incredibly clear waterfalls ready for you to enjoy. Grab your hiking boots and be sure to pack a lunch!
Click here to discover Tahoe's top 5 waterfalls.
Set a New High Score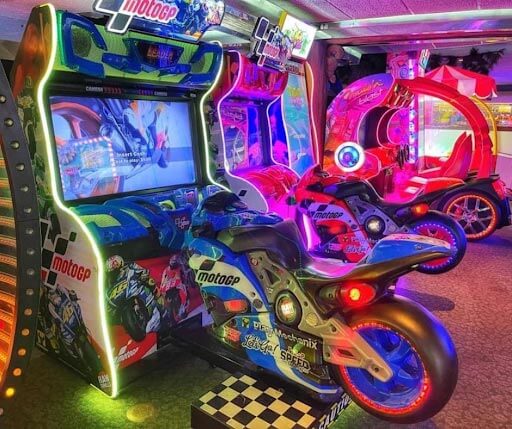 Both Harrah's and Harvey's have arcades that are easy to find and away from the casino floor. Drop a few quarters into the "old school" style arcade games or check out more modern games that make you feel like you are in the middle of the action. Going to the arcade is a great way to do physical things while getting a little bit competitive with your friends/family members.
But wait, there's more!
Ready to be a next-level visitor? Picking up even a few pieces of discarded trash can go a long way towards "Keeping Tahoe Blue". Click here to learn more.
Check out Lake Tahoe on Instagram: