South Lake Tahoe is the place to be for those that are looking to give the gift of an unforgettable Lake Tahoe experience. Between local shops and artisans, unique restaurants, and an endless array of outdoor activities, we have Lake Tahoe Gifts to stuff even the hardest to fill stocking. Check out our South Lake Tahoe holiday gift guide for our favorite local recommendations.
Lake Tahoe Gifts to Wrap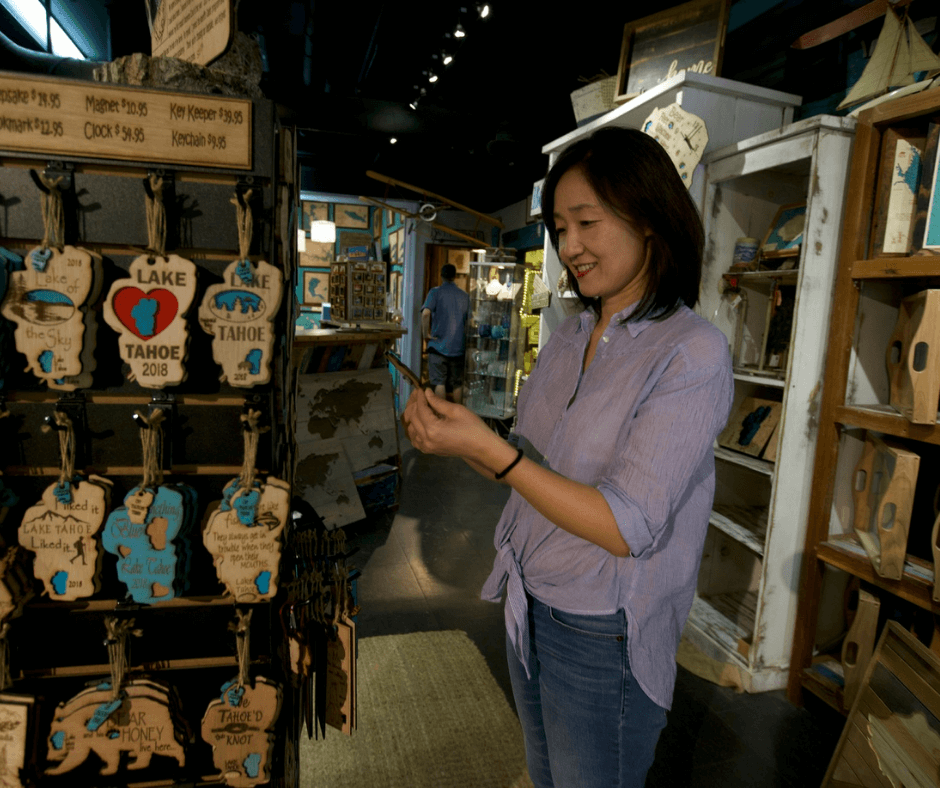 For those that like to wrap up their present and top it with a bow, you are sure to find that special piece you didn't know you were looking for in one of the many local shops sprinkled around town. 
Gaia-Licious Global Gifts is a true local treasure trove. Stocked to the brim with unique, handcrafted, and locally-made Lake Tahoe Gifts, this is a must-stop on any shopper's visit to South Lake Tahoe.
Located in Heavenly Village, Pacific Crest Gallery offers a spectacular selection of fine art, sculptures, glass, jewelry, and gifts. From the sublime to the totally "Tahoe," there is truly something for all tastes to be found here.
Village Toys has all your favorites! Classic & retro toys, nostalgic candy, board games & puzzles, educational & science toys, baby & preschool toys, books & videos, stuffed animals, arts & crafts; plus Lego, Barbie, John Deere, trains, Rubber band Guns, kites & outdoor toys, helium balloons, Lake Tahoe Souvenirs, & so much more!
A Lake Tahoe Gift to Remember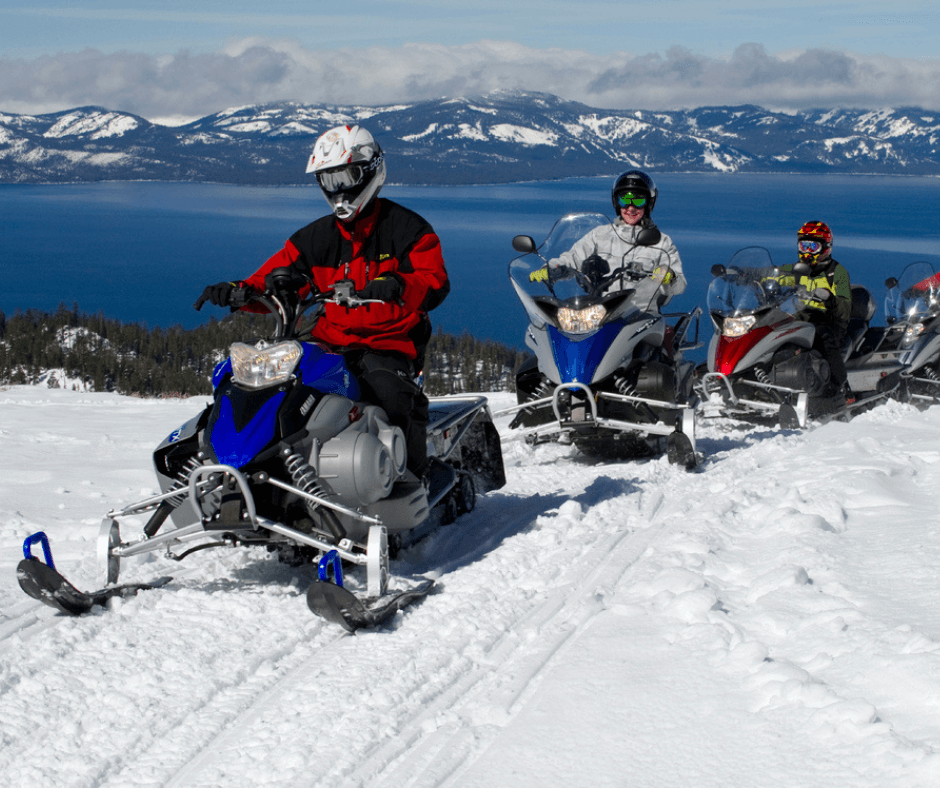 Sometimes the best gift is the most unforgettable experience. From skiing and snowboarding high in the Sierra Nevada mountains to kayaking, live events, and even snowmobiling, there's no shortage of things to do and places to see. Here are some gifts for the intrepid explorer on your list.
No winter trip to South Lake Tahoe is complete without experiencing all that Heavenly Mountain Resort has to offer. Breathtaking views, plenty of room for fun, and terrain to challenge skiers and snowboarders of all skill levels awaits. Click here for lift tickets.
Clearly Tahoe specializes in providing unique guided tours in completely transparent kayaks, allowing guests to see Lake Tahoe up close and personal. This unforgettable journey along Tahoe's east shore is an activity the whole family can enjoy together (ages 5 and up). Click here to see a full list of tours.
Glide through towering pine and aspen forests, breath in the fresh air, and marvel at the amazing scenery of the High Sierras at one of four snowmobile companies. South Lake Tahoe offers rides ranging from flat circular tracks through meadows, to winding trails along the Tahoe Rim Trail.
Tastes of Tahoe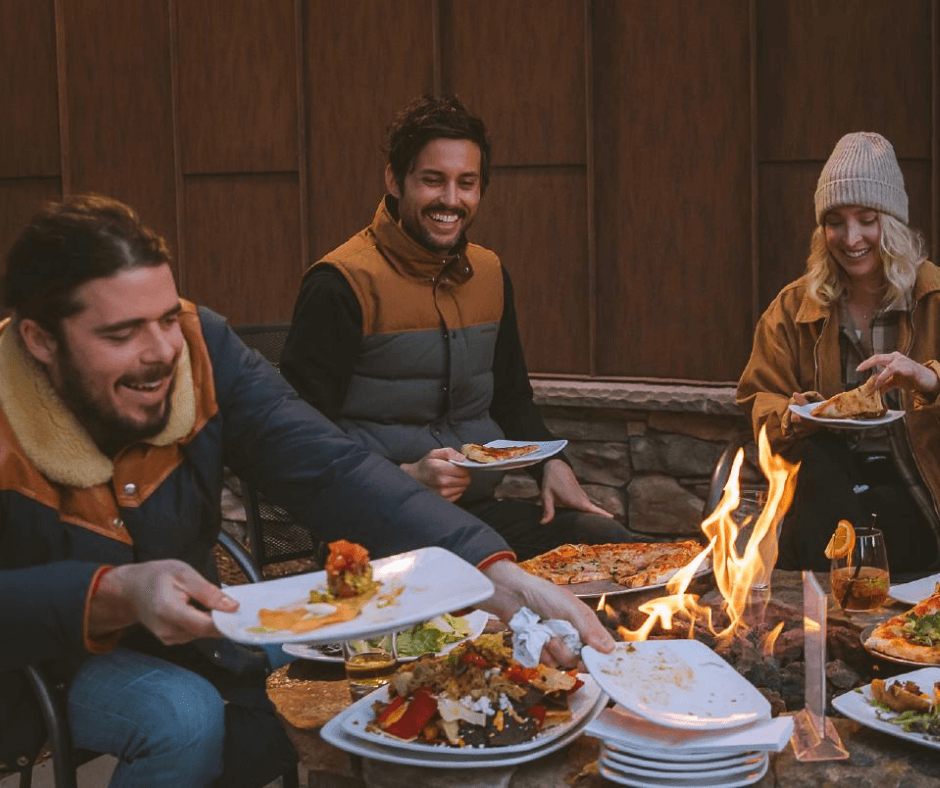 For the foodie on your list, you can make the holidays a dream come true. With Asian, Mediterranean, Italian, or classic American fare, Lake Tahoe restaurants explode with unforgettable flavor.
Riva Grill on the Lake offers spectacular beachfront views and a unique menu that highlights local cuisine, wines, and Pacific seafood. Give the gift of a 10 ounce filet mignon, lobster tail, or whatever else your special someone is looking for.
Gordon Ramsay HELL'S KITCHEN is located in the historic Sage Room at Harveys, which was one of Tahoe's first fine dining establishments. This restaurant shines a spotlight on many Hell's Kitchen cast/chef recipes and dishes featured on the show including Pan Seared Scallops, Lobster Risotto, and Beef Wellington.
If you want to treat yourself (or someone else), Jimmy's at The Landing Resort chefs cook up some superb California-Greek cuisine. The menu features fresh seafood, seasonal local veggies, and herbs, and rotating regionally inspired specials. You'll be looking out at the mountains over a private beach while enjoying some elegant dining by a fire pit, or the indoor fireplace with your own private alcove.
Perched atop a hill near Kingsbury Grade and overlooking exquisite Lake Tahoe, Chart House is a legendary seafood restaurant known for being an excellent vacation destination. From its prime location, guests can witness Lake Tahoe's most gorgeous sunsets, all while experiencing creative seafood dining and outstanding service. Nestled amongst the trees of the hilltop, the restaurant's modern dining room feels like an extension of the natural beauty of the Lake Tahoe area.
Even if your travels don't bring you to Big Blue before the big guy in red starts harnessing the reindeer and loading the sleigh, there are plenty of ways to shop online for the perfect gift (or giftcard). When the shopping is finished and you're ready to kick up your feet, check out our list of five lesser known winter activities.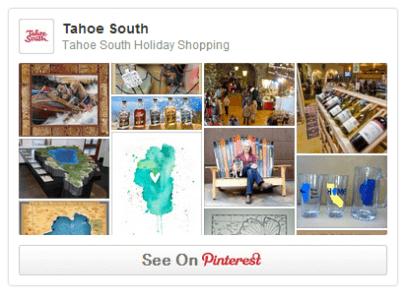 Check out Shopping in Lake Tahoe on Instagram