Gordon Ramsay Hell's Kitchen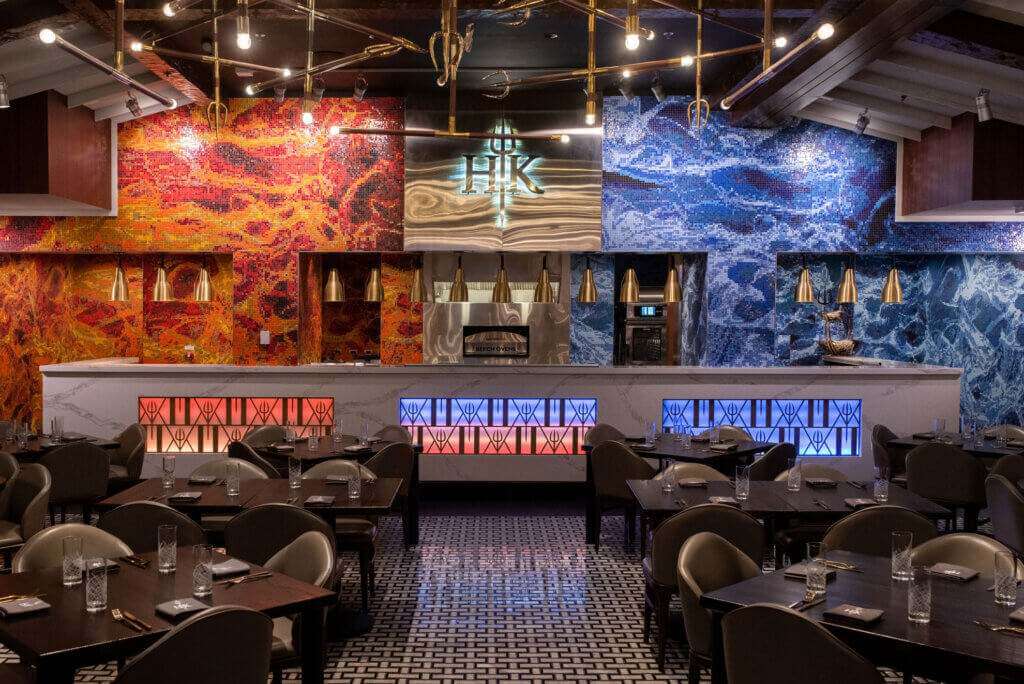 Celebrated multi-Michelin star chef and television personality Gordon Ramsay has opened the Gordon Ramsay HELL'S KITCHEN restaurant at Lake Tahoe.
Gordon Ramsay HELL'S KITCHEN Lake Tahoe is located in the historic Sage Room at Harveys, which was one of Tahoe's first fine dining establishments. Sage Room will continue its legacy at the 19 Kitchen & Bar location, high atop Harveys with breathtaking views of the lake. Similar to the other HELL'S KITCHEN restaurants, design and menu elements will be pulled directly from the long-running hit FOX reality show.
The high-energy restaurant and bar will take its cue directly from the eponymous ITV Entertainment and FOX primetime television hit seen worldwide by millions of viewers, which is slated to premiere seasons 19 and 20 in the near future. The restaurant will shine the spotlight on many of HELL'S KITCHEN cast/chef recipes and dishes featured on the show, including many of Chef Ramsay's signature dishes like the Pan Seared Scallops, Lobster Risotto, Beef Wellington, Crispy Skin Salmon, and Sticky Toffee Pudding.
Check out Gordon Ramsay Hell's Kitchen on Instagram
Gordon Ramsay Hell's Kitchen
Inside Harveys Lake Tahoe (18 US-50), Stateline, NV 89449