As a mountain destination, South Lake Tahoe is naturally insulated from a lot of problems. It's hard to notice too much of the bad when you're soaking up the sun along miles of shoreline or taking to the trails with that sweet and unforgettable aroma of pine all around, but if you take a closer look, you'll see that not even Lake Tahoe is safe from particularly nasty little critters we call Litterbugs.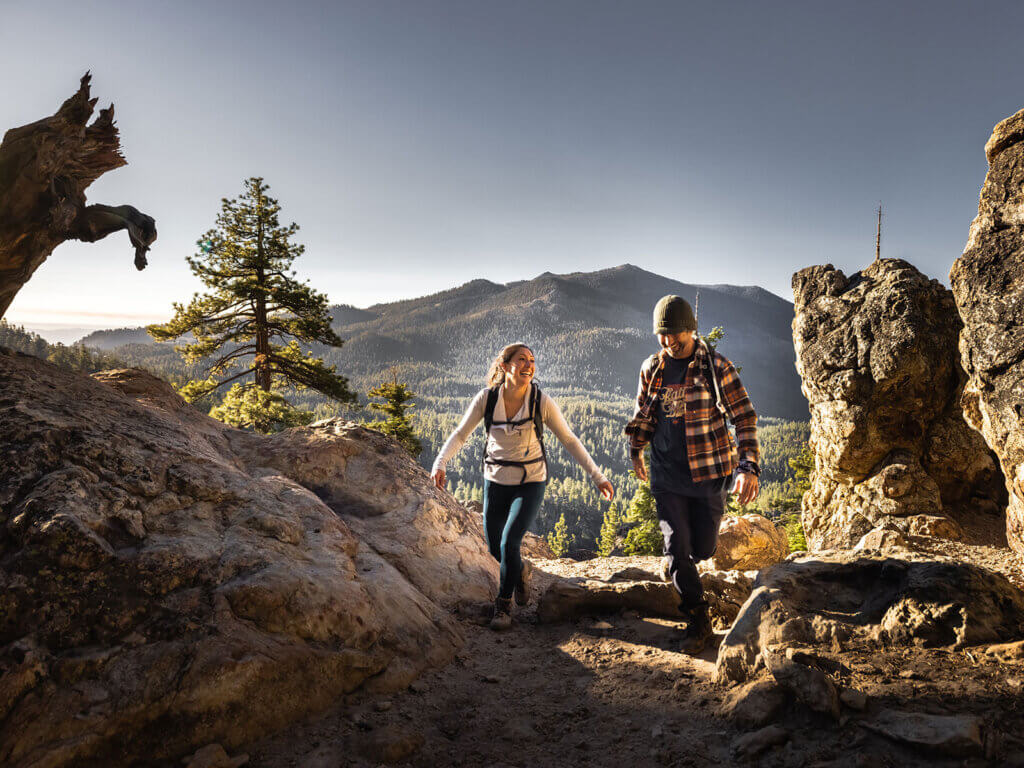 Nobody knows where this special type of invasive species comes from. With reports of trash accumulating at far away and high-elevation destinations like Mt. Everest, we believe they come from all over. We've even seen evidence that suggests some could be nesting around Lake Tahoe!
Don't worry, we're not going to keep running with the whole Litterbug thing, but like many destinations, Lake Tahoe and the surrounding areas are having a hard time keeping up with so many people's unfortunate choices to leave their trash behind. Groups like the League to Save Lake Tahoe and their incredible volunteers remove tons of trash each year, but even that isn't enough to tip the scales.
From wastefully discarded sleds and glove tags on sled hills to cigarettes and plastic bottles on beaches, it seems like a surprising number of people leave their manners at home or perhaps never learned them to begin with.
We know that's not you. Whether you are thinking of coming up to Tahoe for your first time or are a perennial visitor, we want to invite you to take a bit of ownership of the lake while you are out enjoying the stoke.
You Can Be a Next Level Visitor
Heading to the beach with the buddies? Bringing your own trash bag and throwing it away at home or your hotel can help save room in the dumpster for people that didn't get the memo. You could even be a next-level steward and pick up a few pieces of discarded trash while you're there. Cleaning up a few small pieces of plastic or bringing an extra dog waste bag can go a long way toward protecting Lake Tahoe's wildlife, clear water, and breathtaking views.
Bringing the family up for a well deserved getaway around Tahoe's South Shore? Maybe take a moment of your unforgettable trip to teach responsibility, service, and stewardship to the next generation by leaving a special place better than you found it. You can even make a family tradition by doing a quick cleanup of the same special place each time you visit.
Planning ahead can make the whole process a lot easier. Gloves, disposable bags, and hand sanitizer give you the confidence to crank the clean-up dial to ten and really make an impact.
Want to share your efforts with other people that care about keeping the outdoors litter-free? Use the hashtag, #PickUpFiveTahoeSouth and we'll do our best to shout you out! You can even be a Tahoe Blue Gooder to set an example for other people to follow or share your observations with the free Citizen Science Tahoe app to help scientists better understand and protect the Lake.
The truth is Lake Tahoe is probably no different than the place you call home when it comes to trash and people littering. Just about every town is bound to have a few litterbugs to clean up after. We just hope your hometown has kind, thoughtful tourists to look after it for a few days too!
Enough Trash Talk, Go Have Some Fun
We've talked a lot about litter and being a thoughtful visitor, but don't forget to get out and have some fun while you're up here! Looking for things to do or places to eat? With family-friendly beaches, miles of trails to explore, and no lack of great restaurants, we've got you covered. You can even download our free TahoeSouth app on your phone so the next experience is always at your fingertips.
Want to learn about actual invasive species in Lake Tahoe? Check out our blog that explores what's under the waves.
Have you ever wondered why a national treasure like Lake Tahoe isn't a National Park? We have the answers! Peruse our blog that explores the history of Tahoe including several attempts to designate Lake Tahoe as a national park.