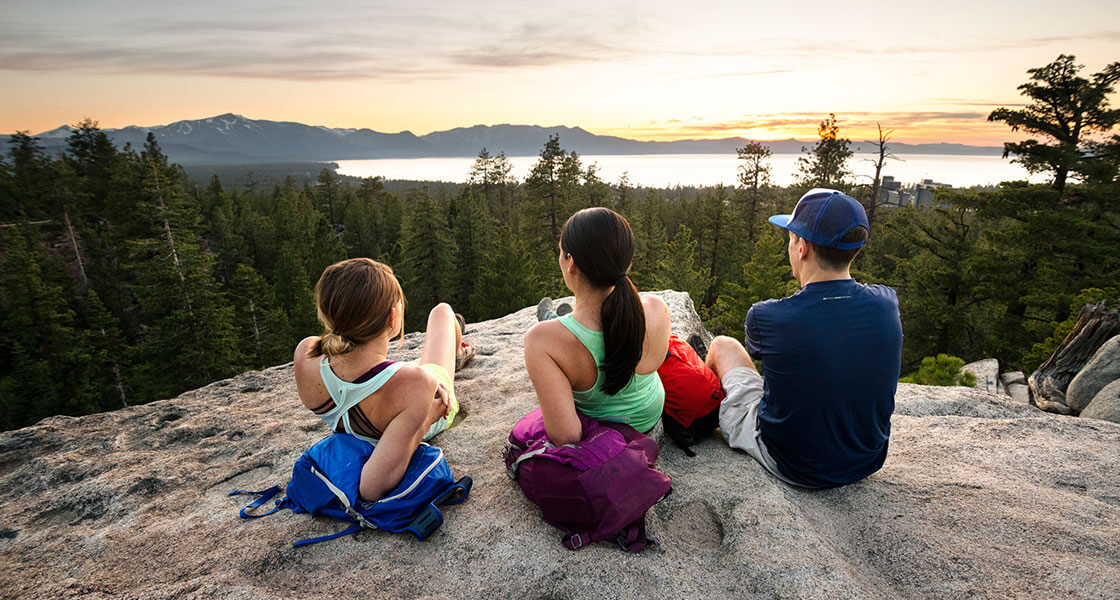 Flights From Phoenix To Lake Tahoe Are Direct
Let's be honest. Driving endless miles to get to a vacation destination stinks. All you want to do is relax and enjoy the good life. Instead, you're spending hours and even days sitting in a car watching the world go by. Skip drive time from Phoenix to Lake Tahoe and take a less than two-hour direct flight!
Sample Everything The Mountains Have To Offer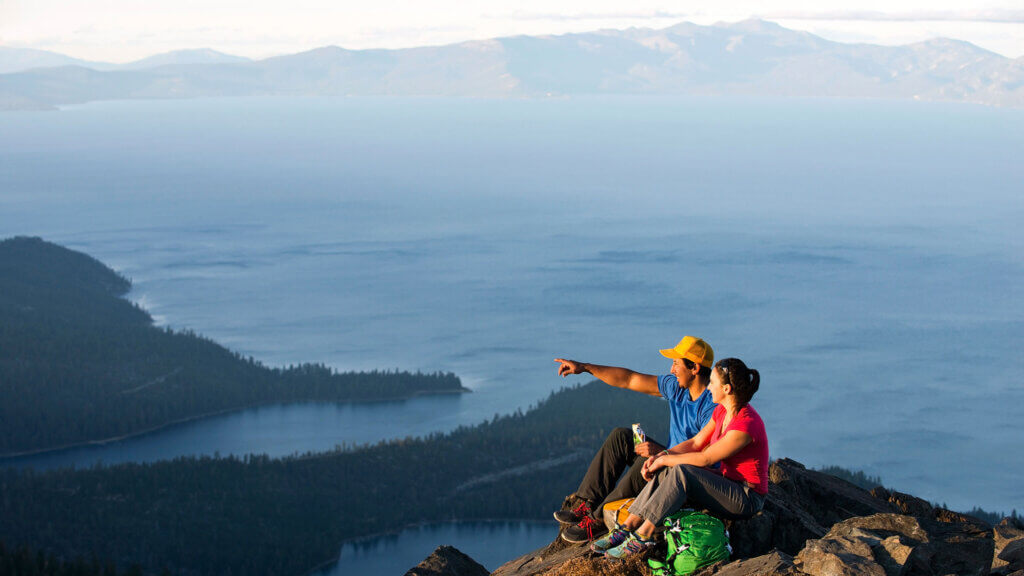 We know the next question you're going to ask: Why visit Lake Tahoe? For starters, Lake Tahoe is the largest alpine lake in North America. The scenery is worth the visit in itself. As you look beyond the jaw-dropping views, you'll find an almost infinite number of activities to pick from. Hit up 18 holes at one of the world-renowned golf courses. Spend the day lounging on the miles and miles of Caribbean-like beaches. In the winter, slash some powder at more than a dozen ski resorts within an hour's drive. And that's just scratching the surface of all the things to do in Lake Tahoe.
A Break From The Heat… But Still With Sunshine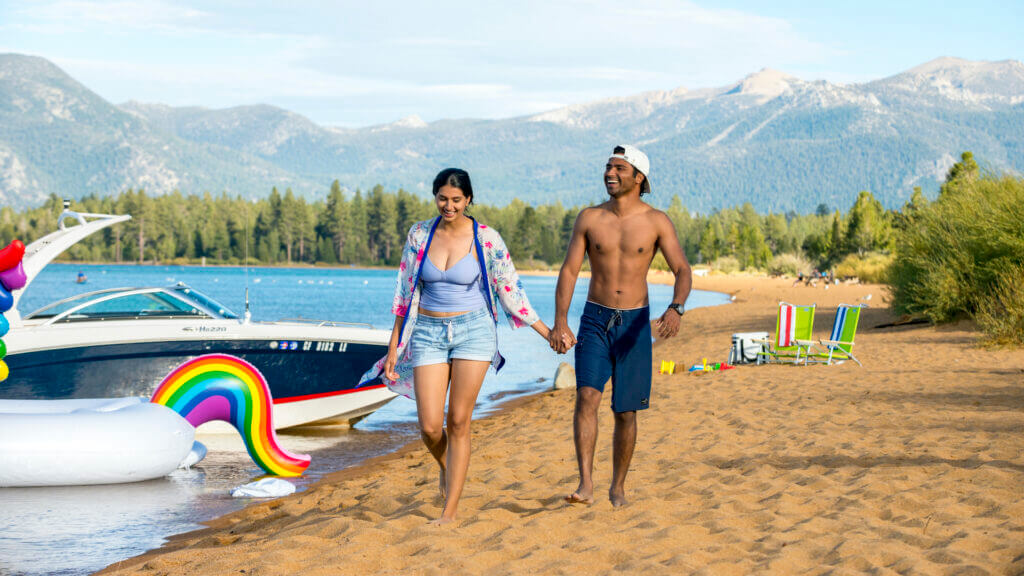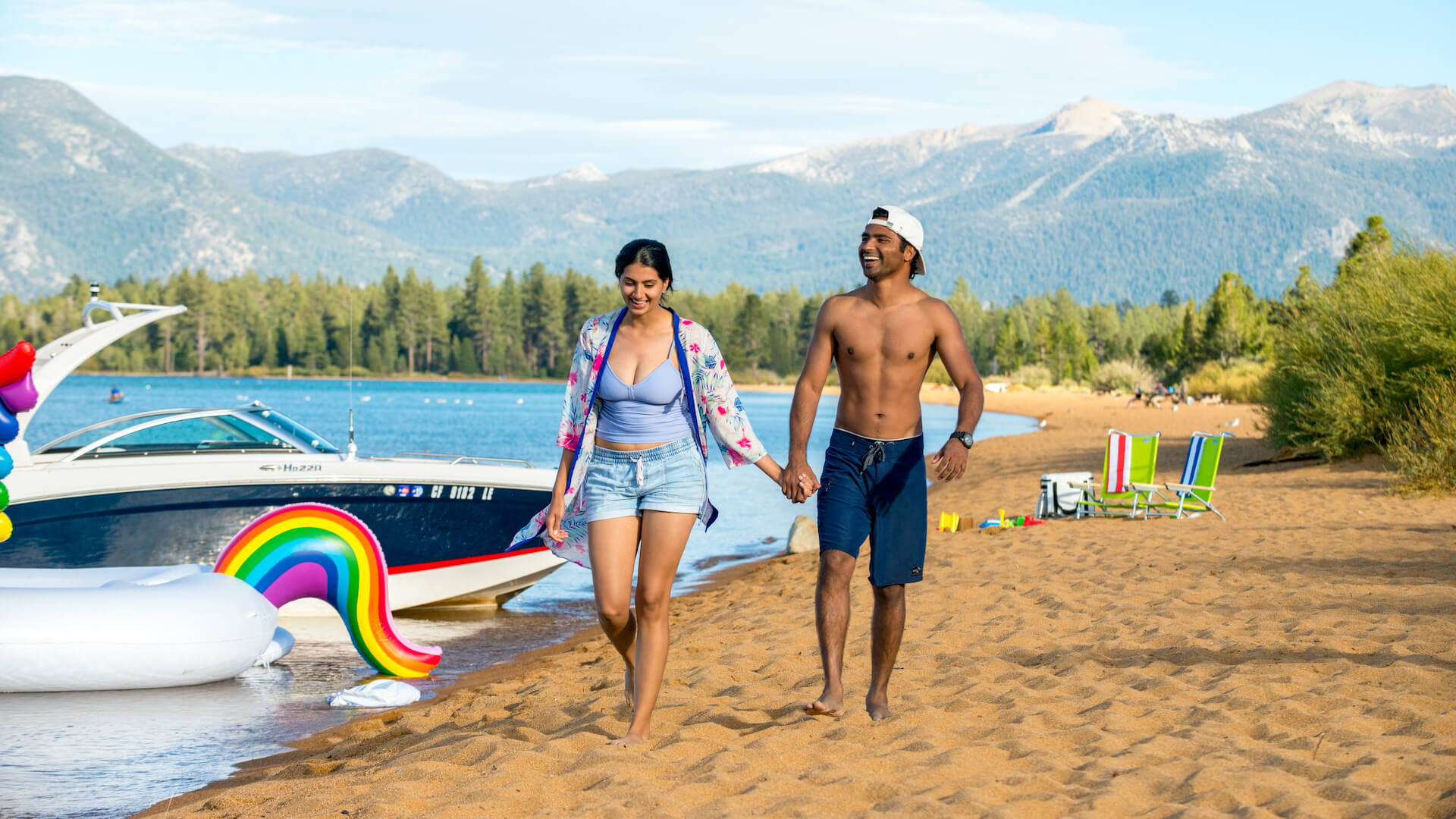 If you live in Phoenix, you must really the love the sun. Heck, its nickname is "Valley of the Sun." No matter how much you enjoy the warm weather, on average the thermostat hits above 100 degrees more than 110 days a year. Sure, dry heat is easier to deal with but sometimes you need to get out of the oven. Lake Tahoe is the perfect destination for you. In our summer months, the average highs range between 69 and 77 degrees with a 90% probability of sunshine. Talk about perfect weather to enjoy the many miles of beaches.
Snow The Way Phoenicians Would Want It
It's true you need snow to ski and snowboard but who really likes storm skiing? Nobody. If they were giving an award for the best weather to ski in Lake Tahoe, we would win it every year. While our peaks receive upwards of 500 inches annually, it comes on average only 50 days per year. This translates to about three days of beautiful sunshine weather for every day of fresh powder.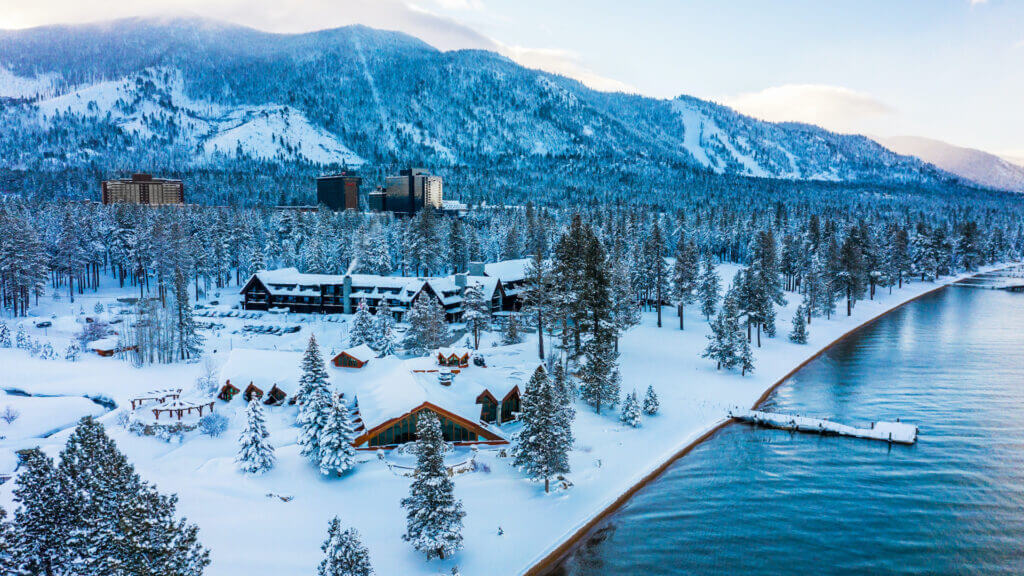 As you can see, whatever you imagine your perfect trip to be, you'll find it in Lake Tahoe. We think you'll have to plan multiple trips in each season and experience what they all have to offer.
If you haven't already, sign up for our newsletter for handy travel information, and follow our always-informative blog, for plenty of other tips for a great time in South Lake Tahoe.
Ready to start planning your trip? Start with our handy Lake Tahoe Travel Planner here.
Phoenix to Tahoe
Check out Lake Tahoe on Instagram