Any time is a great time to visit Lake Tahoe and August is certainly no exception. From unlimited chances for outdoor recreation to an unforgettable nightlife and jaw-dropping panoramic views, see why a trip to Lake Tahoe is a must!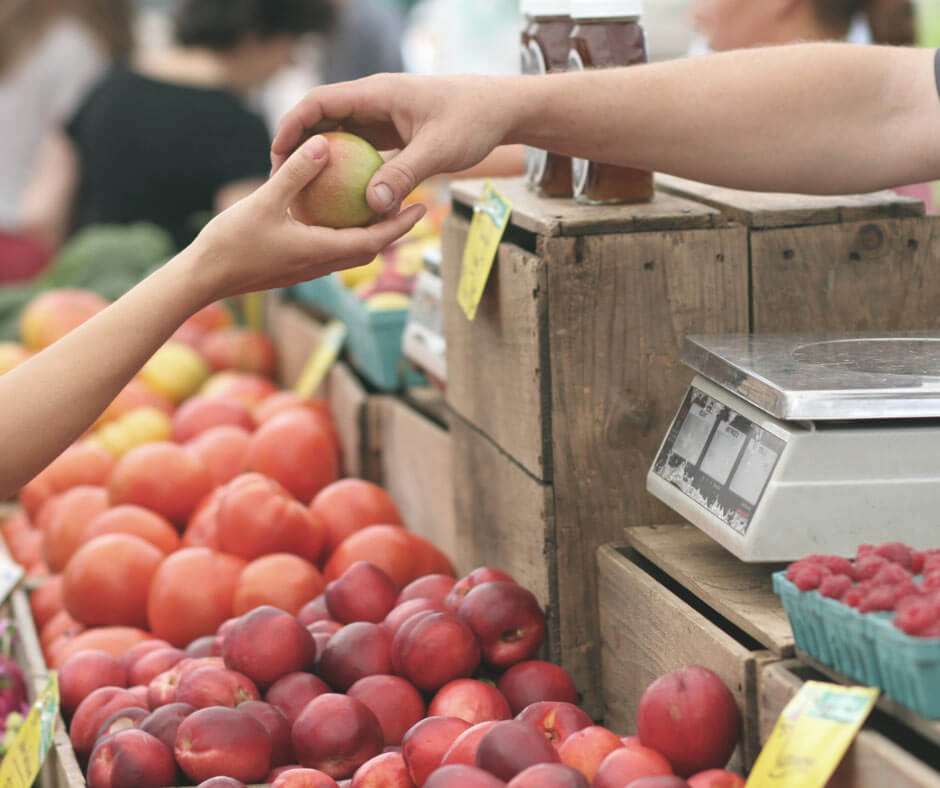 It's that time of year – summer is comin' in hot and the local markets are in full swing. Lake Tahoe is home to a diverse body of creatives, makers, and doers, and you can find that showcased at any one of the recurring flea or farmer's markets this summer.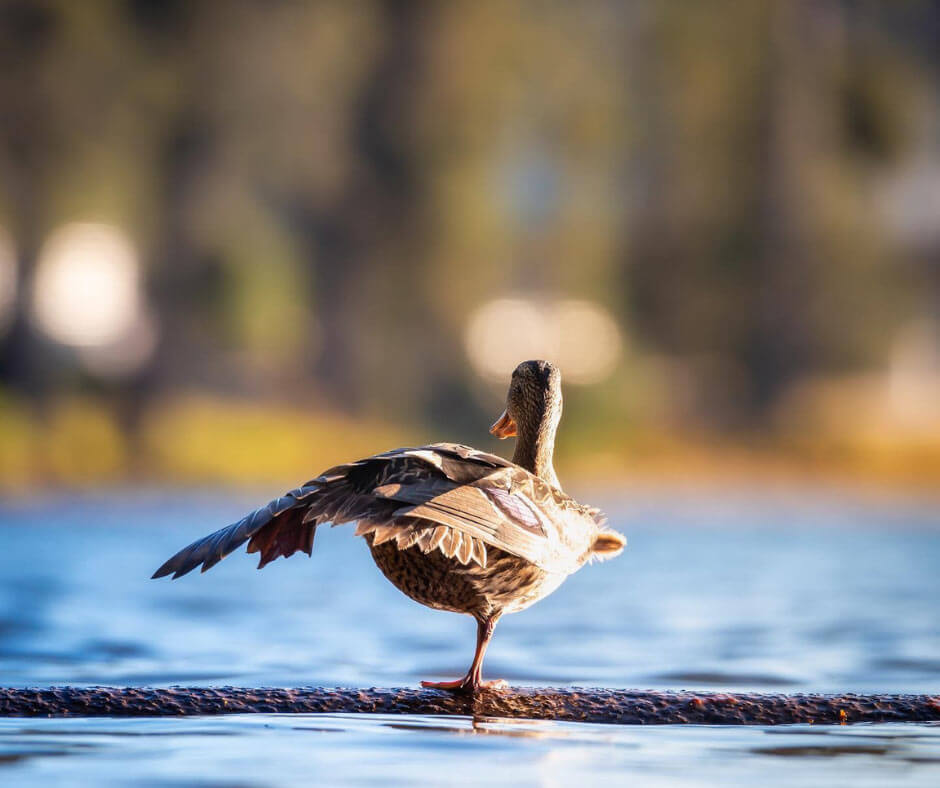 Start your Wednesday mornings with some meditation and connect with nature at a Kiva Beach yoga session. After class stick around for the optional beach clean-up for some good karma or jump in the lake. The class starts at 8:00 am and runs for about one hour.
The Valhalla Art, Music & Theatre Festival, is a total departure from the showroom and amphitheater shows offered by the casinos. The Festival offers a diverse array of entertainment from family-friendly musical and dramatic theatre to concerts with music from all genres, internationally touring artists, and the very best in local and regional acts, comedy improv, fine art shows, and workshops, as well as children's art and drama camps.
Loud as Folk Songwriter Showcase Wednesday, August 3, 2022
Renegade Orchestra Wednesday, August 10, 2022
Achilles Wheel Trio Sunday, August 14, 2022
Eagles of Newton Wednesday, August 17, 2022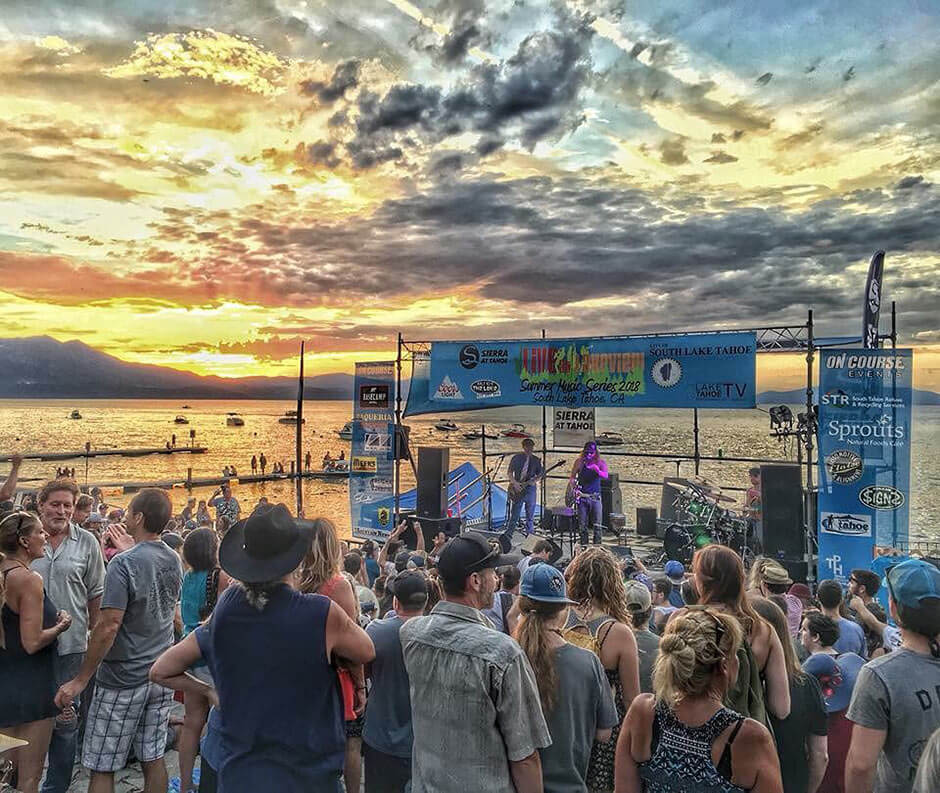 Live at Lakeview is a free weekly concert series hosted at Lakeview Commons, in the heart of South Lake Tahoe. Every Thursday (June 23 – August 25) the event hosts live music and art on the beach, along with a variety of local merchants and delicious food options plus amphitheater style seating and breathtaking views of Lake Tahoe from the beer garden. Proceeds of the beer & wine garden will support the Boys & Girls Club of Lake Tahoe all summer.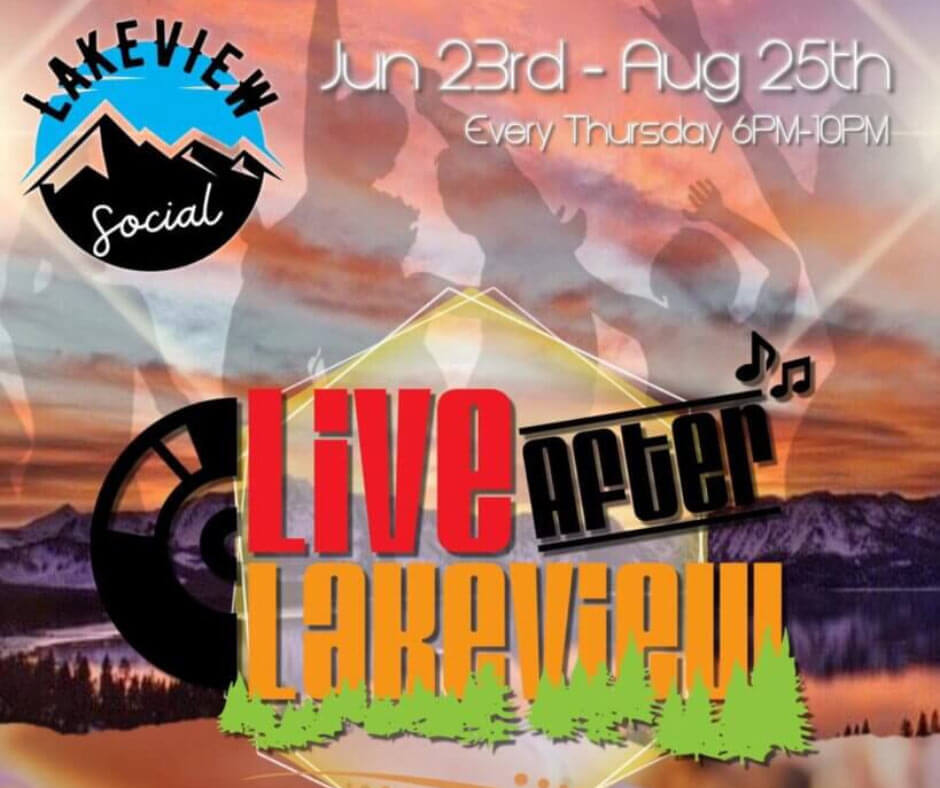 Keep the party going at the official after party of Live at Lakeview. It's a DJ pumin', taps flowin', fire pits roarin' food truck servin' kind of party at Lakeview Social!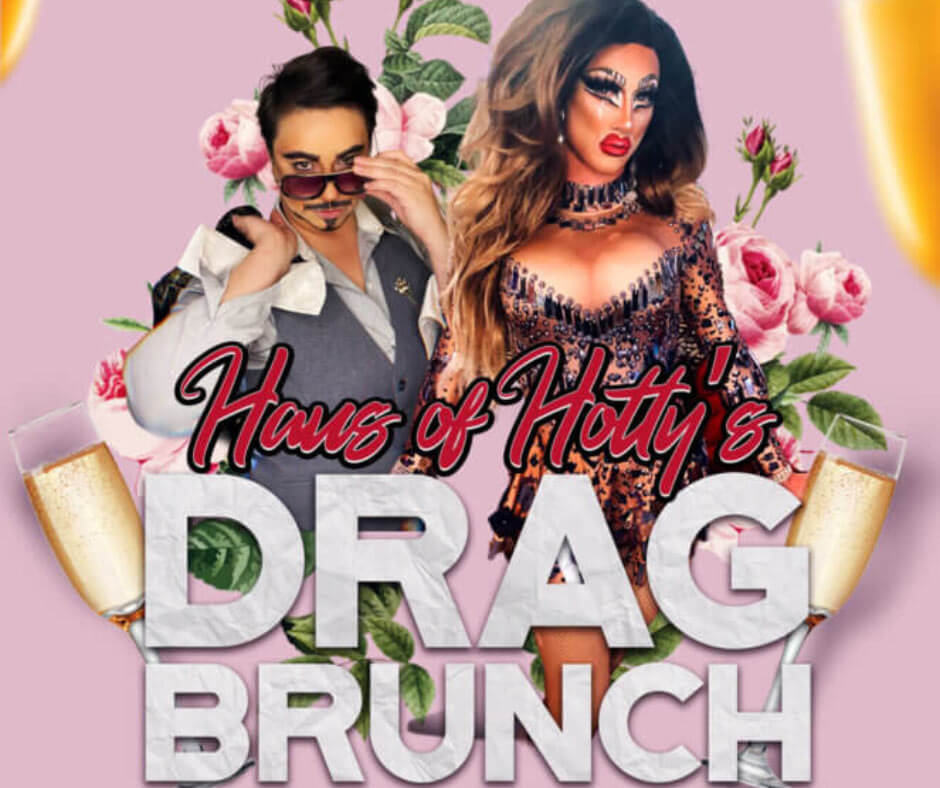 Bloom's Drag Brunch invites lovers of brunch, drag and most importantly, bottomless mimosas, to an all-you-can-eat brunch bonanza with a fabulous showcase of talented drag stars every single Saturday.
Beginning at 10:30 a.m., guests can dig into the endless brunch buffet, which includes chicken & waffles, shrimp cocktails, maple glazed bacon and other brunch favorites, bottomless champagne mimosas and entertainment for $85 per person.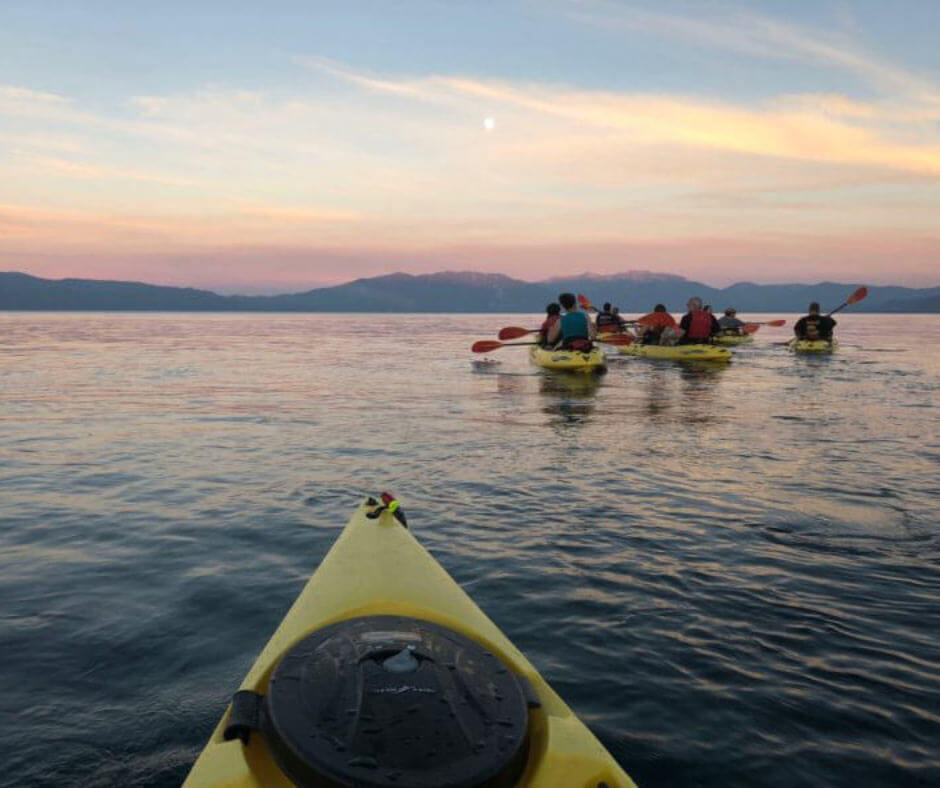 The Sierra State Parks Foundation is partnering with West Shore Sports to offer a unique kayak tour along the shore of Sugar Pine Point State Park. The tour will take place between the highest elevation operational lighthouse in the U.S. to the park's southern boundary overlooking Meeks Bay. State Park staff will provide insight into the region's cultural and natural history under the light of a full moon!
Robert Plant and Alison Krauss are bringing their "Raising The Roof" tour to the Lake Tahoe Outdoor Arena at Harveys on Saturday, August 20, 2022.
"These are songs that have gone into our hearts way back in time, but got lost in the twists and curves of the passing years," says Robert Plant. "You hear them and you go 'Man, listen to that song, we got to sing that song!' It's a vacation, really—the perfect place to go that you least expected to find."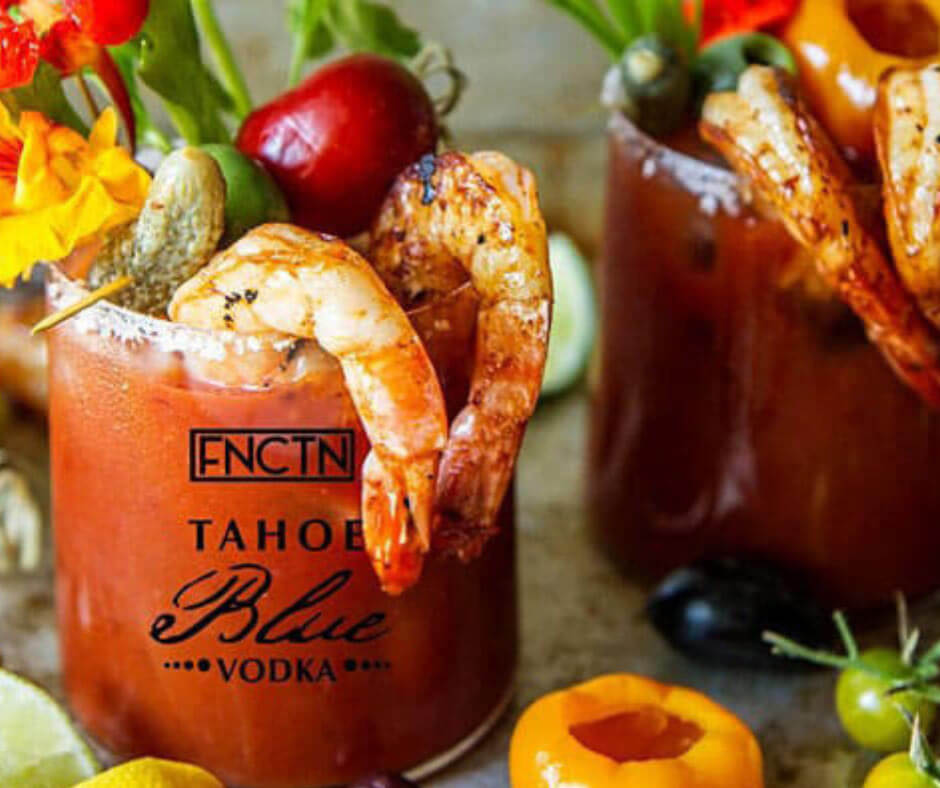 Don't miss out on the 10th Annual Tahoe Bloody Mary Competition on Sunday, August 21. This signature summer event will be held under the sun right on the beach of Big Blue at Tahoe Beach Retreat with rockin' bands, live DJs, and some of the most exquisite Bloody Marys you've ever tasted. Your ticket includes unlimited tastings, so bring your appetite and consider staying for atleast a night after the event.
Tickets and more info can be found here.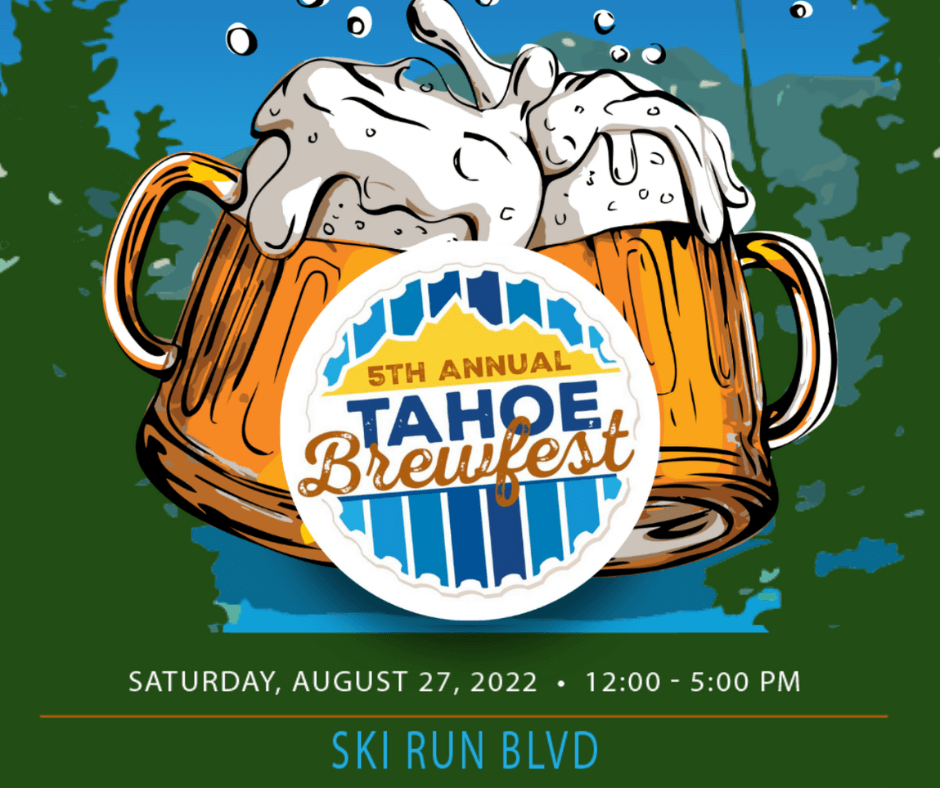 More of a beer person? Enjoy a beautiful day with a cold brew at the 5th Annual Tahoe Brewfest on Ski Run Boulevard. With over 30 breweries, food trucks, local vendors, and live music, it's guaranteed to be a fun time.
Reigning CMA Entertainer of the Year and 10-time GRAMMY nominee Eric Church is joining the 2022 Summer Concert Series at the Lake Tahoe Outdoor Arena at Harveys for TWO nights Saturday, August 27 and Sunday, August 28.
Sneak in one last show under the stars on Tuesday, August 30 while the Dave Mathews Band performs at the Lake Tahoe Outdoor Arena at Harveys. Over the past two years, Dave Mathews Band has a long history of reducing their environmental footprint and neutralizing tour carbon going back to their first shows in 1991.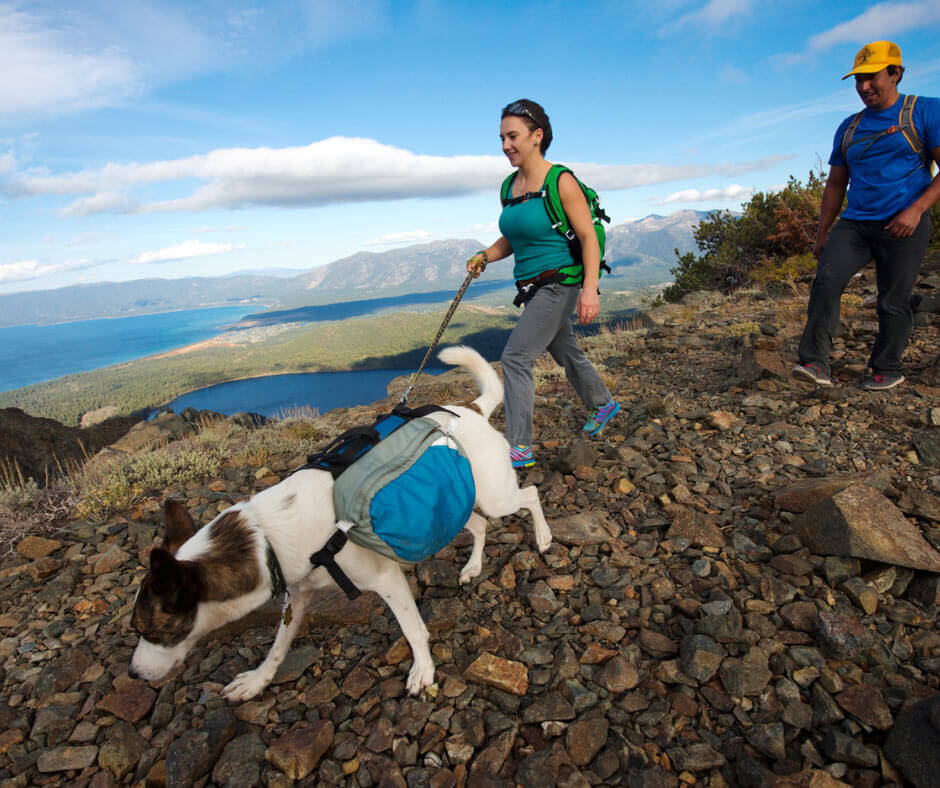 No matter what you decide to do around Lake Tahoe's south shore, be sure to leave with everything you brought with you and make sure it is properly thrown away. Some trash areas may be full, so plan to dispose of it when you get back to where you're staying.
You could even be a next-level steward and pick up a few pieces of discarded trash while you're there. Cleaning up a few small pieces of plastic or bringing an extra dog waste bag can go a long way towards protecting Lake Tahoe's wildlife, clear water, and breathtaking views.