5 things to do if you're under 21 at South Lake Tahoe. As someone who has lived here their entire life here in Tahoe, there are times when I gotta figure out what to do with my day. If you're someone who happens to be under 21 years old, it can be tricky finding things to do especially when the casino area is not (entirely) available. Have no fear, here are 5 of my top favorite things to do around Tahoe if you're 21 or younger.
Bowling Alley
I've been going to Tahoe Bowl for the majority of my life. From birthday parties, to school celebrations Tahoe Bowl is a great place for family and friends.I recently went with friends and was reminded of how fun bowling is. They have old school style arcade games, a bar for those 21 and over, and great food in case you develop an appetite during your game. Tahoe Bowl is also very affordable.
Arcade
So the casino isn't entirely off limits. Both Harrah's and Harvey's have arcades that are easy to find and distant enough from the casino area (in case you were worried). Harrah's arcade also has a jungle gym. They have old school style arcade games as well as modern day "flappy bird" game consoles. Going to the arcade is a great way to do physical things while getting a little bit competitive with your friends/family members.
Ice-Skating
Tahoe Sports & Entertainment South Lake Tahoe Ice Arena:
Ice-skating is yet again another fun physical activity that families and friends could definitely enjoy. South Lake Tahoe Ice Arena is another affordable facility to try out. They include a food court, a warm sitting area to warm as well as TVs to watch to shows in case you needed to warm up and need entertainment.
Heavenly Village Outdoor Ice Skate Rink:
During the wintertime, the mini golf course is taken out and switched for the ice rink. It's a perfect location since it's within the Heavenly Village area. So if you're hungry, interested in an outdoor (or indoor activity like the movies), the Marriott is a perfect place for families.
Edgewood on Ice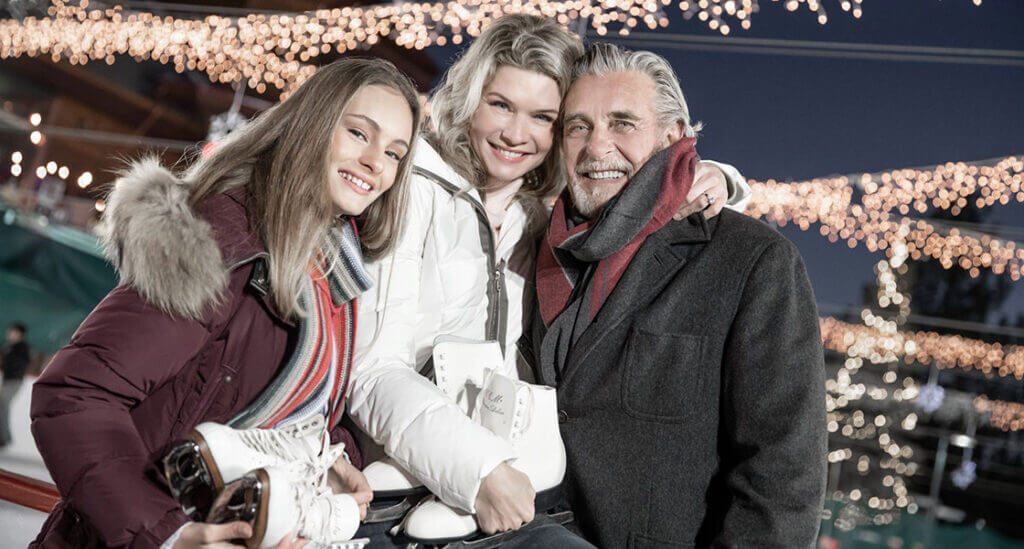 Edgewood Tahoe Resort invites you to its alpines retreat to reconnect with your friends and family in the great outdoors. Surrounded by pristine views of the resort and snow-capped mountains, Edgewood on Ice is an awe-inspiring ice skating experience in South Lake Tahoe. From winter-inspired fare to sipping a cocktail while enjoying the alpine views, Edgewood on Ice will become a family tradition for years to come.
Movies
In the same location at the ice skating rink in the Marriott, right next door is the Movie Theater. Usually on days where I don't really want to be outdoors nor inside either, I usually hit up some friends and recommend going to the movies. The Heavenly Village Movie Theater has great snacks and their seats are really comfy. (Again) since its location is at the Marriott it adds to more of the activities that people under 21 can do.