See What's New for the 2023/24 Lake Tahoe Ski Season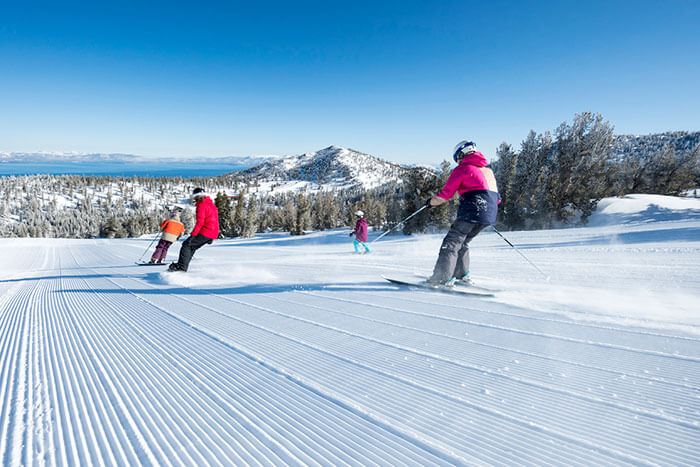 Winter is never far away when you're high up in the Sierra Nevada mountains, and our resorts are bringing the fun back with expanded services and shorter wait times.
If you've been dreaming about snagging first-chair on a powder day or plan to head out with the family for a vacation that makes you wonder if you are in a real-life Hallmark movie, there's no destination quite like South Lake Tahoe. Find out what's new and what to expect at Lake Tahoe Ski Resorts this upcoming 2023/2024 season.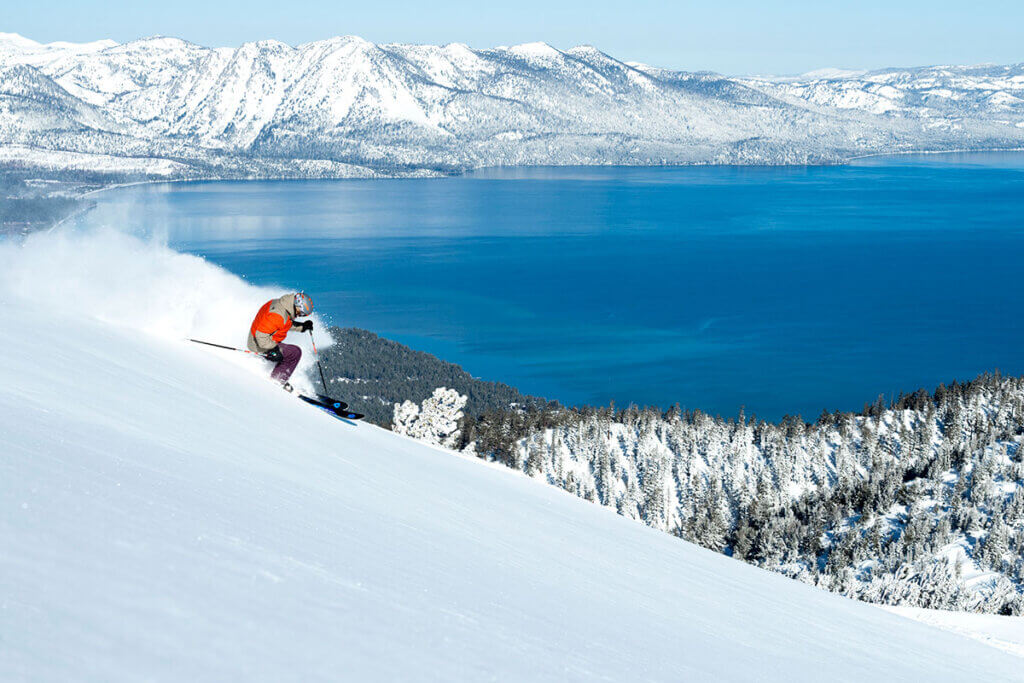 The Toyota Air and Après event, tentatively scheduled for March 1-3, promises an action-packed experience. The resort will construct an impressive 45-foot jump at the base of a World Cup trail. Expect professional athletes to astound with their gravity-defying tricks under the mountain's illuminated night sky.
For those seeking a different experience, Brews and Views will offer monthly gatherings beginning in December at Lakeview Lodge. These events will provide breathtaking Lake Tahoe vistas, along with culinary delights, music, and beer tastings from local breweries.
Heavenly Resort is also implementing a NEW reservation-based parking system for winter 2023/2024. Click this link for more details.
If you are new to Heavenly, it can seem daunting to navigate the four base lodges, with two in California and two in Nevada. Click here for the basics, including where to park, shuttle bus services, and how to access the mountain.
Heavenly Mountain is planning to spin lifts starting Saturday, November 17th. Weather permitting.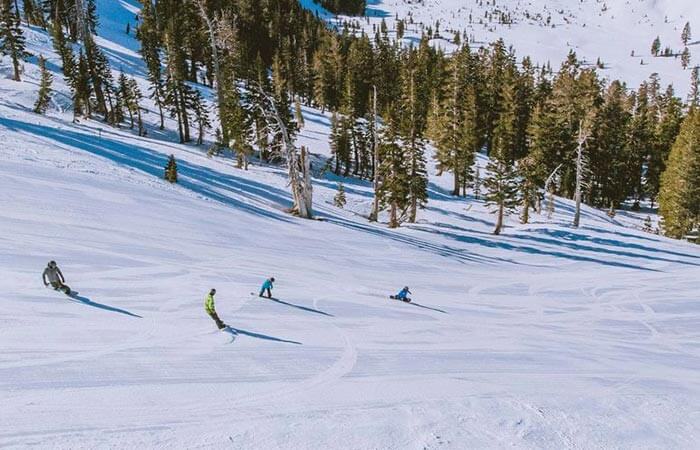 Kirkwood set a new snowfall record of 727 inches in the 2022–2023 season, and the resort is eager to make more history this year.
New this season is the My Epic App, which features mobile passes and lift tickets, allowing skiers and boarders to skip the ticket window.
Kirkwood Mountain is planning to spin lifts starting Friday, December 1st. Weather permitting.
Want to know more? Check out Vail Resorts' Commitment to Safety.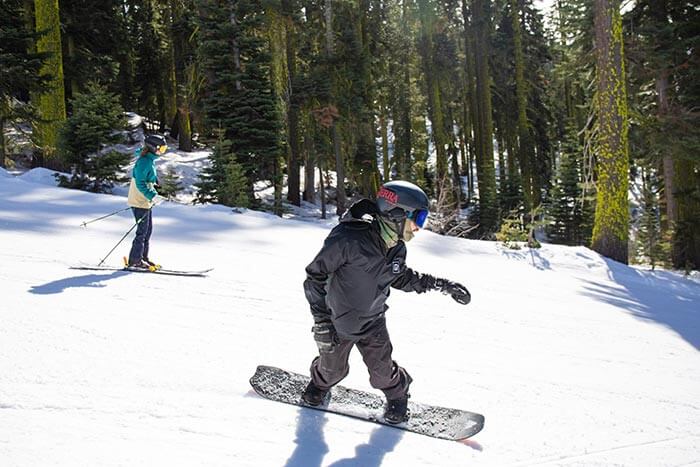 Sierra-at-Tahoe has harnessed the power of nature, reshaping the mountain to introduce expansive bowl skiing. While it's rare to find silver linings in natural disasters, California's Sierra-at-Tahoe has ingeniously turned the Caldor fire's impact to its advantage.
In 2021, the fire swept across 80% of the mountain's terrain, initially appearing as a setback. However, the removal of damaged trees has had a surprising and positive outcome. It has significantly expanded Sierra-at-Tahoe's offerings, resulting in new trails and the opening of previously untouched skiing areas for the upcoming 2023-24 ski season. Among these changes, the beloved West Bowl, which underwent extensive clearing, has transformed into a genuine alpine bowl skiing and snowboarding paradise.
Sierra-at-Tahoe Resort. We are one good storm away from opening Sierra-at-Tahoe for the 2023-24 winter season, but will be postponing our tentatively scheduled opening day of Dec. 2 until Mother Nature turns on the spigot.
Looking for lift tickets? We've got you covered.
Click here for Heavenly lift tickets
Plan your trip to Kirkwood here
Get your lift tickets to Sierra-at-Tahoe here
Check out Skiing/Snowboarding Lake Tahoe on Instagram