The Boathouse on the Pier
The nautical-themed Boathouse is a great place to grab a drink, relax, and soak in the beauty with the panoramic views of Lake Tahoe. Spend the day enjoying all that Lake Tahoe has to offer, then head to the Boathouse for a truly unique waterfront experience. A favorite among Lake Tahoe locals, the Boathouse on the Pier is well-known as the best spot in South Lake Tahoe to watch the sunset as it disappears behind the towering Mount Tallac.
DOG FREINDLY! Dine with your dog on our picnic tables on the pier. Due to the California health code, dogs are not permitted to enter a dining establishment unless they are a service animal. *Under federal law, "service animals" are dogs or miniature horses trained to work or perform tasks for the benefit of people with physical or mental disabilities. The work or tasks performed by a service animal must be directly related to the handler's disability. Dogs, pets and other animals, trained or untrained, whose sole function is to provide comfort, companionship or emotional support do not qualify as service animals under the law and are not permitted in our restaurants.
Boathouse does not take reservations and guests will be seated on a first-come, first served basis. For parties of 20 or more, please contact our Group Sales and Catering at 530-545-4328 ext. 1005. For more information on Boathouse on the Pier, please call us at 530-545-4338.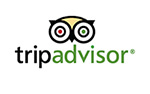 Check out Boathouse on the Pier on Instagram:

The Boathouse on the Pier
3411 Lake Tahoe Blvd., South Lake Tahoe, CA 96150