"Where should we eat?" A common Tahoe dilemma, but only because of the many great places to choose from. Lake Tahoe is home to an abundance of delicious options whether you're fresh off the beach, dressed-up or anything in between. You've likely come to Tahoe to adventure or indulge in the beauty of the lake and the mountains, which is why we recommend dining with a view on the water.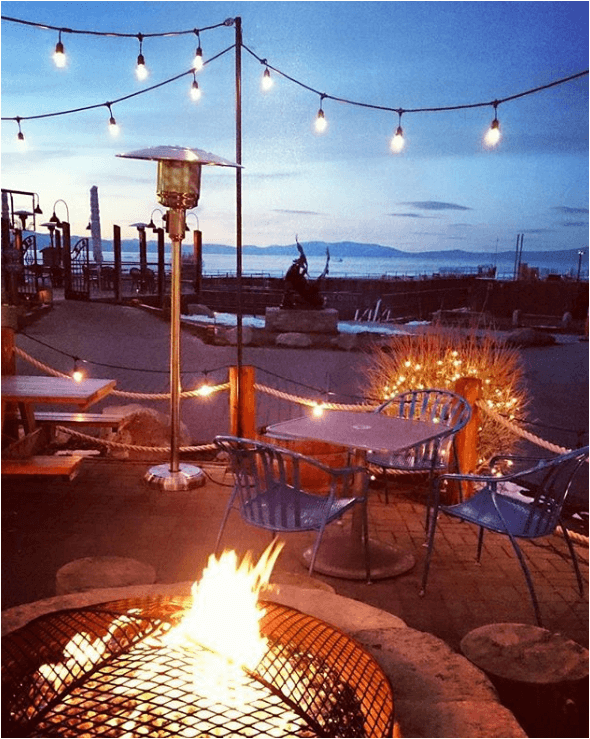 Artemis Lakefront Cafe is my frequent go-to recommendation whether you want great views or just great food. From babba ghanoush and gyros to baklava, you won't find a menu like theirs anywhere else on the entire lake (except for their other location, because when the food is this good, you give the people what they want). Enjoy Greek and Mediterranean dining from the comfort of their Lakeview patio, you can even catch some live music.

The Lodge at Edgewood has just claimed the "No. 1 Resort Hotel in the U.S." in Travel + Leisure Magazine's 2018 World's Best Awards. If you have ever personally experienced any part of Edgewood, it is clear to see why. They know what they're doing. In addition to spas and of course golf, they have several exceptional dining options on the resort. Check out Brooks Bar & Deck for their more casual option, and enjoy award-winning pub fare on the water. Here they take pride in sophisticated comfort food while creating an all-around relaxed experience, and you will leave very satisfied.
For something more dressed-up, The Bistro or their Edgewood Restaurant are each incredible. The Bistro was recently selected for "10 places you must eat and drink in South Lake Tahoe" by the Reno Gazette-Journal and the Edgewood Restaurant was selected for "100 Most Scenic Restaurants in America for 2017" by OpenTable diners. You should make a point to check out the Edgewood Tahoe Resort.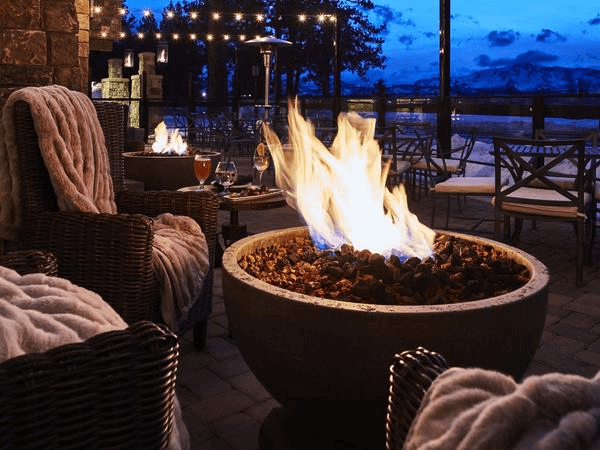 Photo credit: Jimmy's at the Landing Resort Lake Tahoe
If you want to treat yourself (or someone else), Jimmy's at The Landing Resort is located on the shoreline of South Lake Tahoe. Jimmy's seasonal cuisine is served in an intimate indoor/ outdoor environment with serene lakefront views. Featuring locally sourced ingredients and a selection of regionally inspired specials that celebrate each season, you can immerse yourself in the breathtaking views while indulging in flavors inspired by Lake Tahoe itself. Cozy up by the firepits on Jimmy's spacious patio, listening to the ripples of the lake as stars appear overhead. Top your night off with a glass from the award-winning wine list showcased in a beautiful 600-bottle wine vault. If wine isn't where your tastes lie, let the highly attuned bartenders take care of you with a selection of 100 high-quality spirits or taps featuring local brews.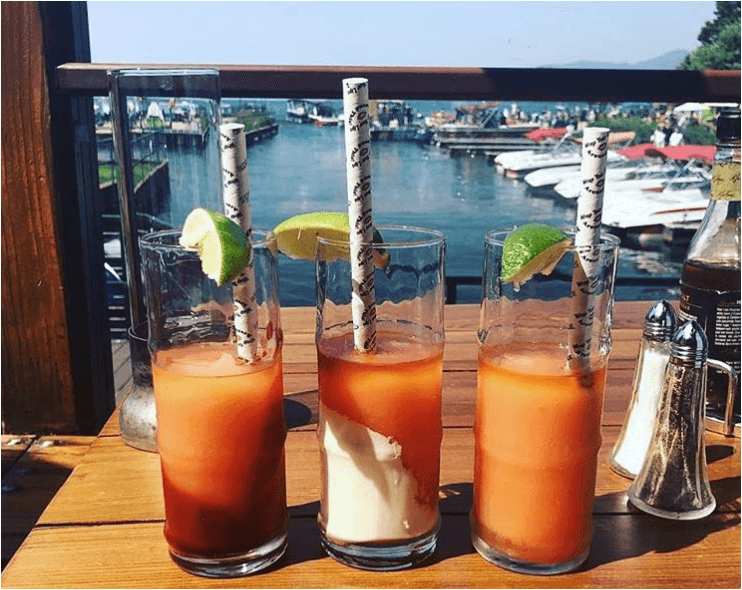 You can't go wrong with the Riva Grill. For 20 years they've been sitting on prime south shore beachfront with spectacular views outside on their deck or from inside behind floor to ceiling windows. Their menu highlights local California cuisine, wines, and Pacific seafood. With only a month left of summer, spend a nice sunny day on the deck overlooking the beautiful Lake Tahoe and surrounding Sierras. Stop in for Wet Woody Wednesdays, when Riva's world-famous signature frozen rum drink is discounted all day, all night.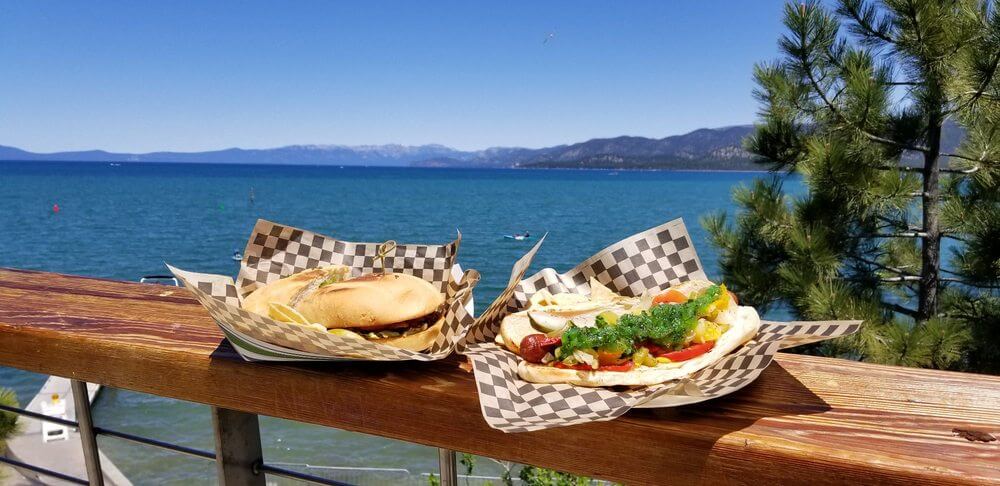 Want to hang at the beach or have your own picnic? Need something to go? If you find yourself over at Lakeview Commons, Tessie's Beach Bites is the perfect place to stop before you set up on the grass or down on the sand. They're conveniently located right next to Lakeview Commons and the comfy surrounding grass park area. Also, shaved ice.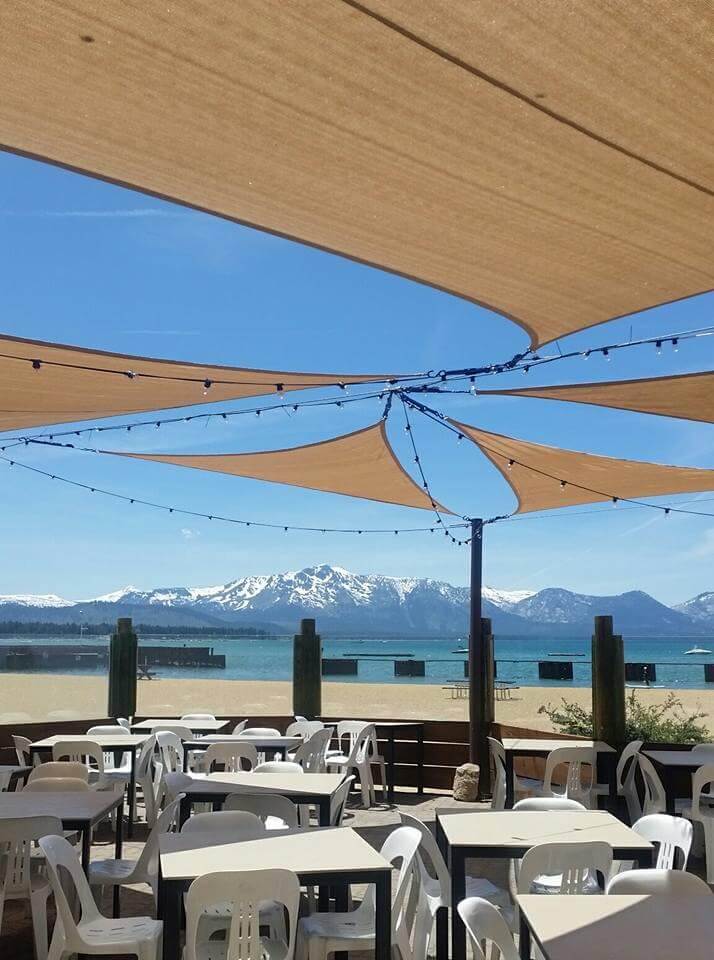 If you're up close to Stateline, the Lakeside Beach House has some mouth-watering barbecue, and you can enjoy with your feet in the sand if you choose. Their new and improved Santa Maria style is a light, fresh version of California's culinary heritage, as seen in their house marinated tri-tip and chicken, plus signature sandwiches and burgers. These are truly some of the best dining views on the lake, right on the Lakeside beach.
Check out Dining in Lake Tahoe on Instagram