The name says it all!
The new Backyard Bar & Grill brings the food, music, and fun you'd expect from hanging with friends and family in your own backyard and drops it in the heart of South Lake Tahoe at the Y. As a part of the AleWorX family, you can still pour yourself a craft been from our self-serve tap wall and kick back on the patio with a new selection of delicious burgers, brats, and fries designed with the same dedication to quality food that you'd find at any of our other restaurants.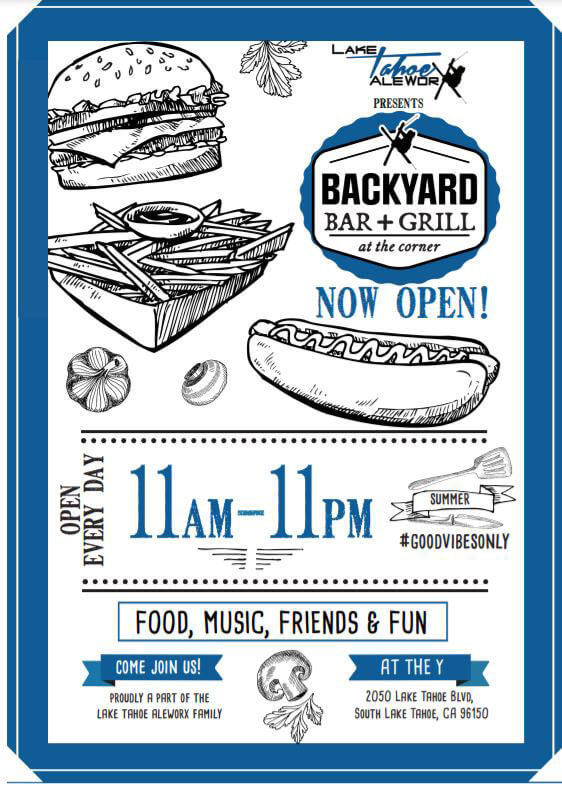 With new space comes new events. The Backyard Bar and Grill allows for larger private events, and the team is excited to put them on. To inquire about having your next event in the Backyard Bar and Grill, email Matty at matty@laketahoealeworx.com
Looking forward to seeing you soon!
Backyard Bar & Grill
2050 Lake Tahoe Blvd., South Lake Tahoe, CA 96150