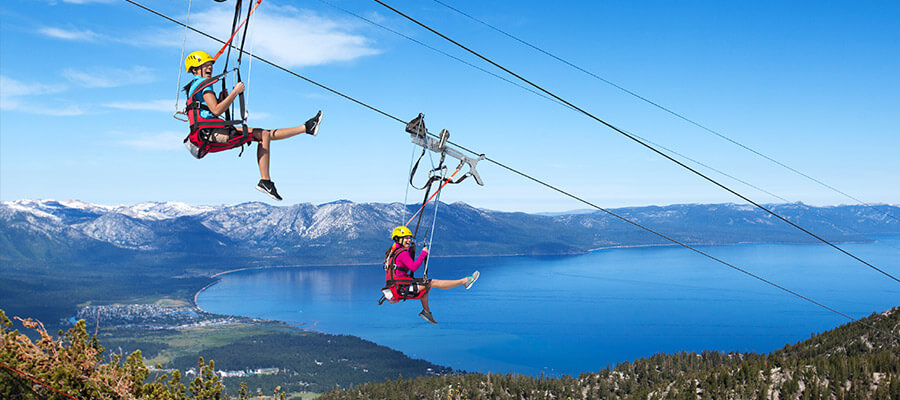 If you're looking for an adventure for your attendees, there's everything from the mild to the wild (in every season) at Lake Tahoe.
With beautiful mountain vistas and countless ways of experiencing this breathtaking playground created by nature, the unique setting ensures a memorable experience for your group's next meeting or event.
Scheduling a getaway for your team in the Sierra Nevada mountains allows you to focus on the work that needs doing while providing plenty of opportunities for fun and adventure that can help your group grow as a team. Whether it is enjoying the beaches of the South Shore during the summer or skiing the slopes of the mountains in the winter, there are numerous ways for attendees to enjoy their time.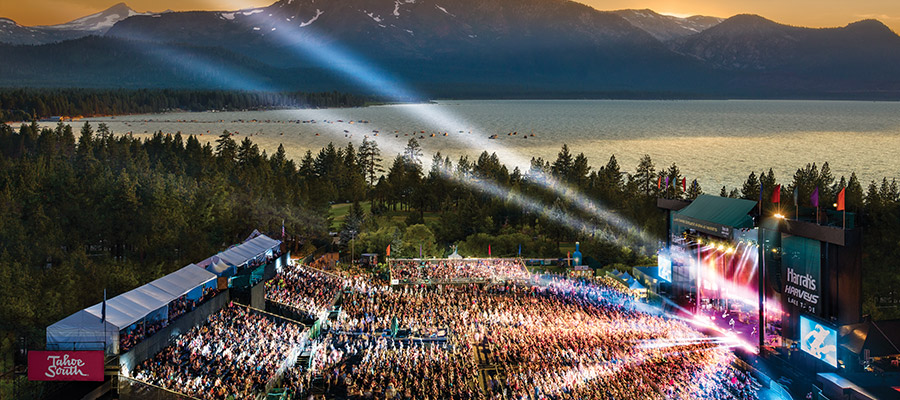 Don't worry, when the sun goes down there's no need to stop. The music, nightlife and gaming options at Lake Tahoe provide a breather from the hiking, white water rafting, and other activities your group can experience.
Make it feel like a group getaway in any season.
Your team can hike the many trails through these mountains carved millions of years ago. If you're hosting a meeting in the spring, attendees can chase waterfalls as the snow on the mountains melts and cascades down. There are short hikes your group can take together if you're looking to create an experience they won't forget.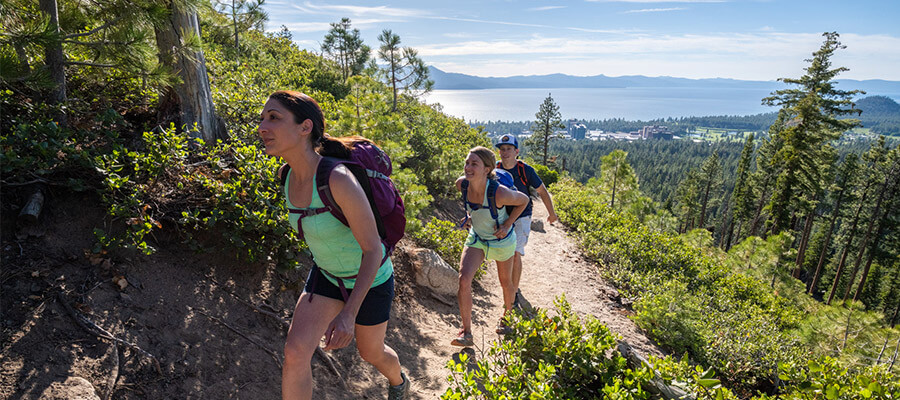 There are over a dozen beaches to choose from for those that simply want to take in the beauty of the surrounding waters and granite mountains. Groups can also go beyond the views, as the marinas in the area provide more than one way to get out on the water. Whether it's paddleboarding, wakeboarding, kayaking or taking a speed boat out on the lake, the crystal-clear waters are a sight to behold. Don't forget about fishing, either.
Want something a little more challenging for your group? What better way to come together as a team than to paddle down a roaring river. Scheduling a whitewater rafting trip is a hands-on way to experience the power of nature in an up-close and personal fashion while building camaraderie as well.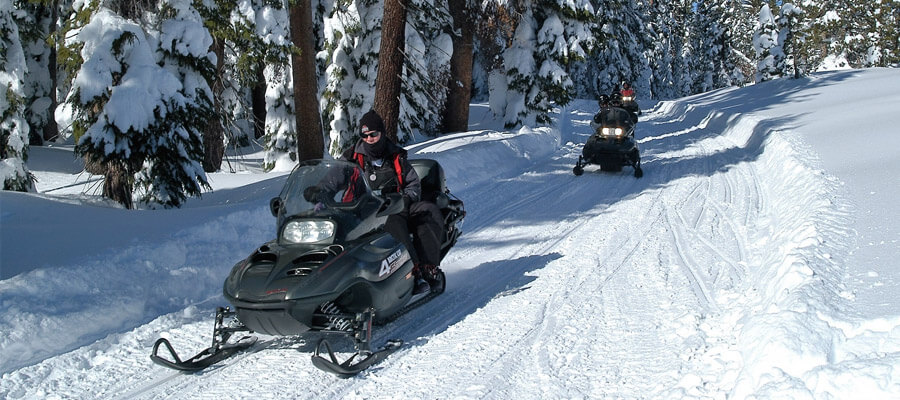 And of course, when winter comes, your group can make their way up into the mountains for skiing, snowboarding, sledding, snowmobiling and snowshoeing. It doesn't matter if someone has never taken a ski lift or if they're an experienced skier, the mountains provide a wide variety of trails that cater to all experience levels.
After a day outdoors, attendees can enjoy the area's nightlife or perhaps take a chance at one of the casinos? Hopefully, Lady Luck is on their side no matter what they choose to do.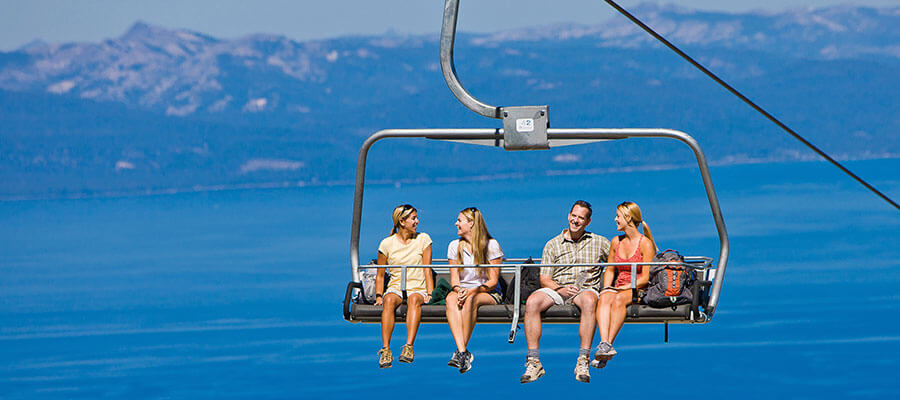 Start planning your next meeting at Lake Tahoe.
With so many ways to enjoy Lake Tahoe, why not start planning now? No matter what you do once you get to South Tahoe, scheduling your meeting here is the first step towards your group's unforgettable adventures.
Whether they take place on the water, upon the mountains, in the rivers or anywhere at South Tahoe, you can be sure you made the right choice hosting your meeting here.
Check out Tahoe Group Activities on Instagram: