Lake Tahoe is more than a destination. It's an adventure waiting to happen! So, whether those in your group work remotely or are just getting a little too comfy in the office, these nine adventures will engage them in new ways.
Heart-Pounding Outdoor Adventures
Attendees will be hard-pressed to pass on outdoor adventures in gorgeous Lake Tahoe. There are obvious appeals like beaches, water sports, winter activities and ziplines, but these out-of-the-ordinary options will seal the deal.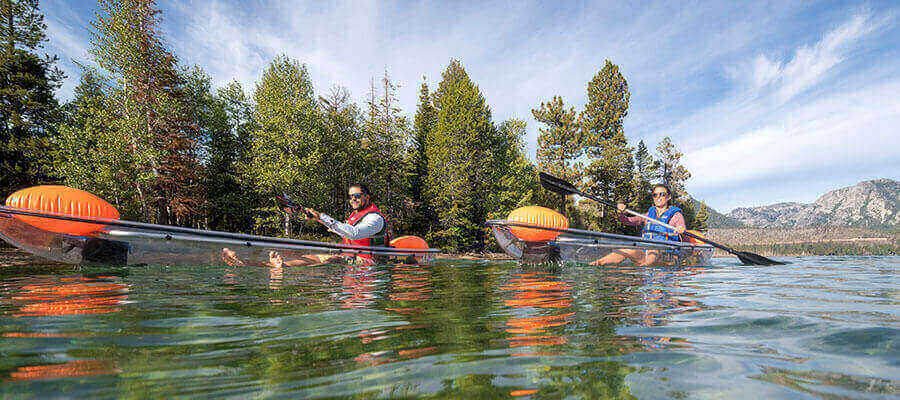 1. Hit the Slopes on a Bike
Challenge groups on the same powder-free paths used by skiers and snowboarders. Kirkwood Mountain Bike Park offers a range of rugged trails, from beginner to advanced. Magical in the winter, spectacular in the summer, teams can soar through stunning terrain.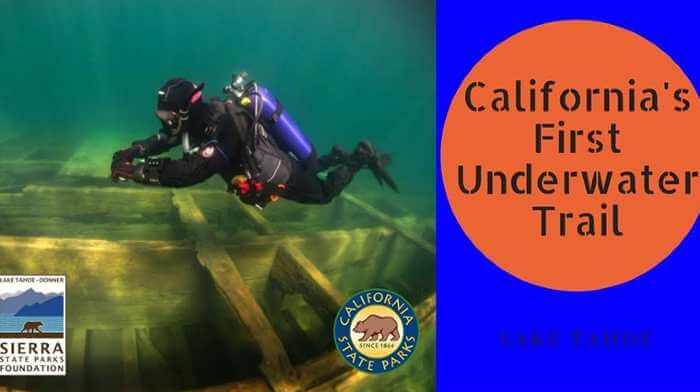 2. Dive Into History
Dive into Emerald Bay Underwater State Park and follow a sub-aquatic trail of artifacts from the turn of the century and beyond. Teams can scuba and snorkel their way through historic boats, barges and more buried below the surface. Grab those waterproof cameras and capture amazing group moments.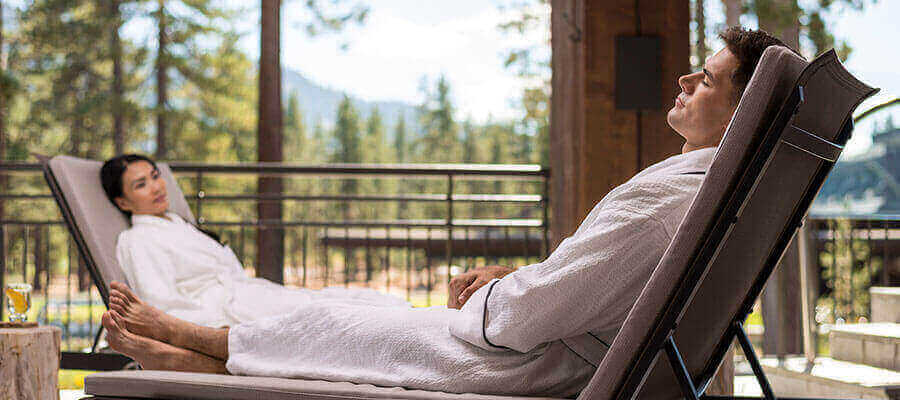 3. Ride the Rapids
If you're going to ride the rapids, there's no better setting than Lake Tahoe. With options for adrenaline junkies and those who prefer a slightly slower pace, Tahoe Whitewater Tours will get your team's blood pumping before or after a long week of meetings.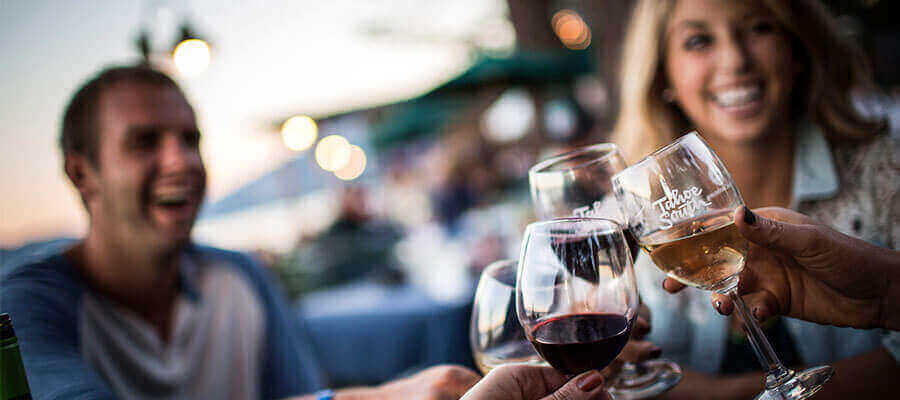 Low-Key Outdoor Activities
Lake Tahoe is made for outdoor adventure-seekers, but not everyone wants to break a sweat. Take it down a notch with activities that let teams kick back and relax a little while still enjoying the picturesque beauty of the Sierra Nevada.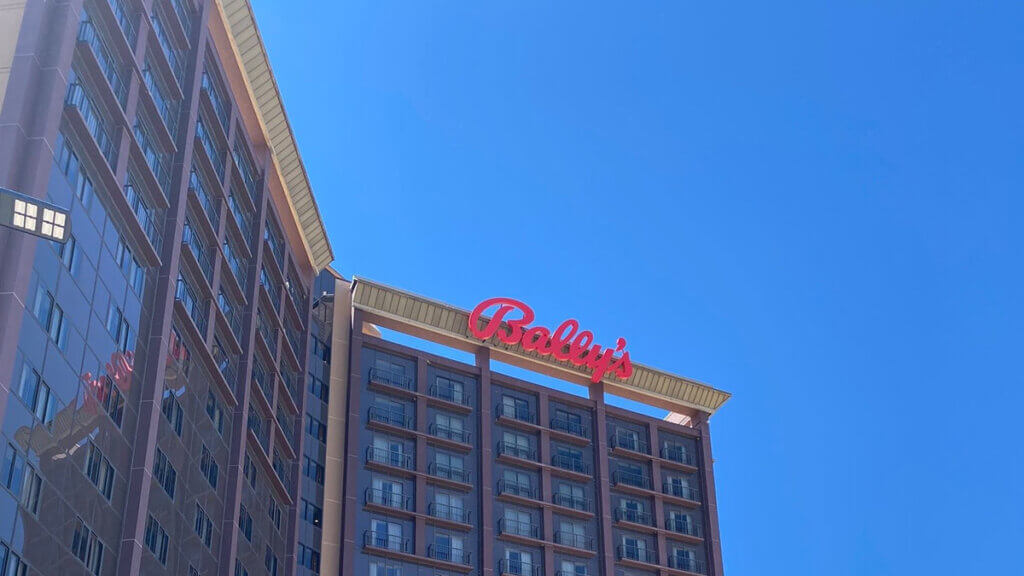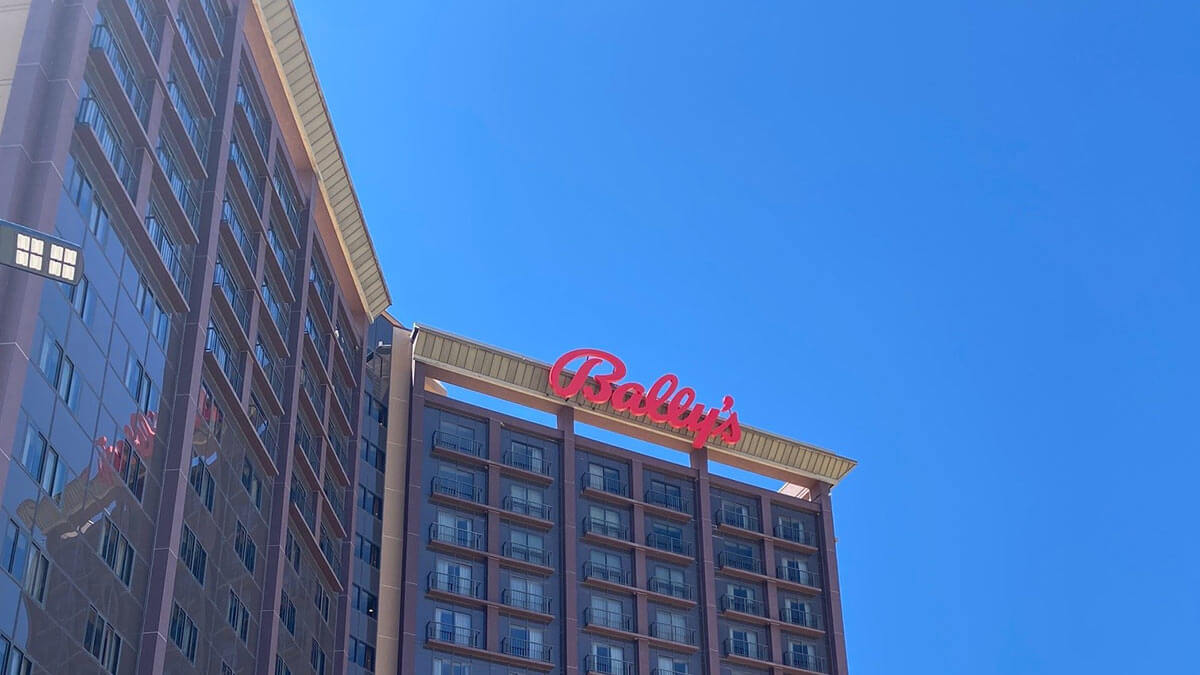 4. More Than a Stroll
Inhale the crisp mountain air during a hike on one of the moderate trails in Van Sickle Bi-State Park. The most accessible park in the Tahoe area, it offers incredible scenic views of the largest alpine lake in North America. Groups can take their time hiking while discussing the day's meetings.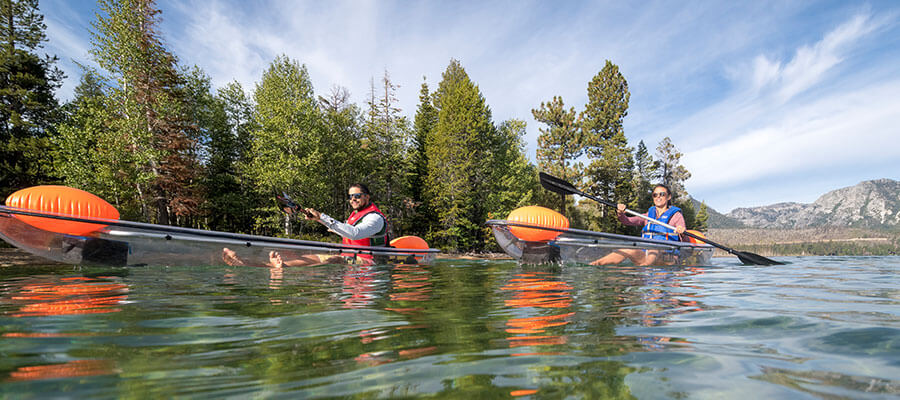 5. Talk About Transparency
Clarity is essential during meetings, so why not pick an activity that involves true transparency? Clear Kayaking Tours gives groups a nearly 70-foot glimpse down into the lake in a fully transparent kayak. Groups can tour the shoreline or coast along the Upper Truckee River for up to two hours.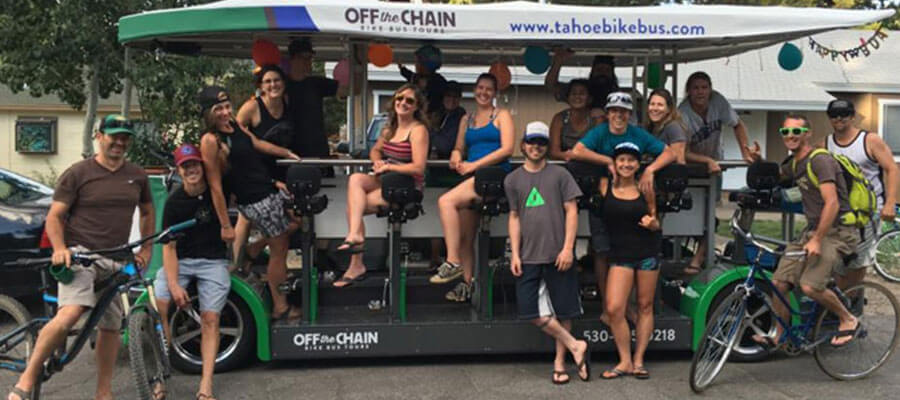 6. Pedal to the Metal
Lake Tahoe's newest adventure is a great way to burn off that extra energy after sessions. Off the Chain Bike Bus Tours is a pedal-powered excursion that everyone will dig. Groups work together to tour the town and see the sights.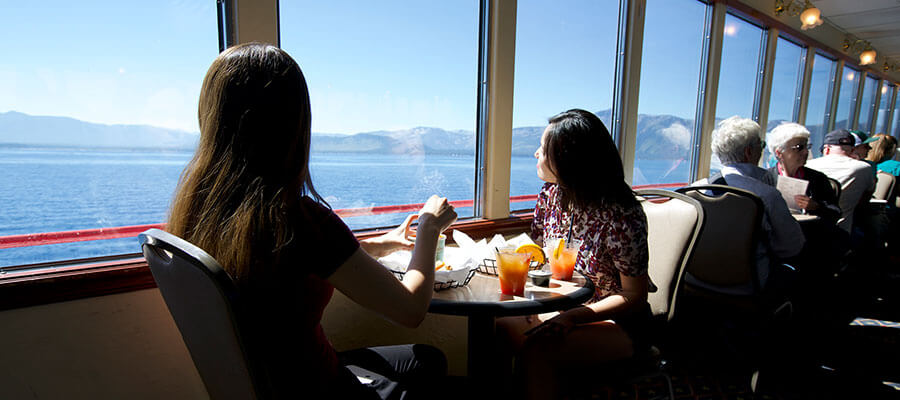 Small-Group Indoor Activities
No rule says you have to be outside. Groups can still enjoy panoramic views without bundling up or slapping on the sunscreen. Switch things up during conferences with three exciting team-building indoor activities.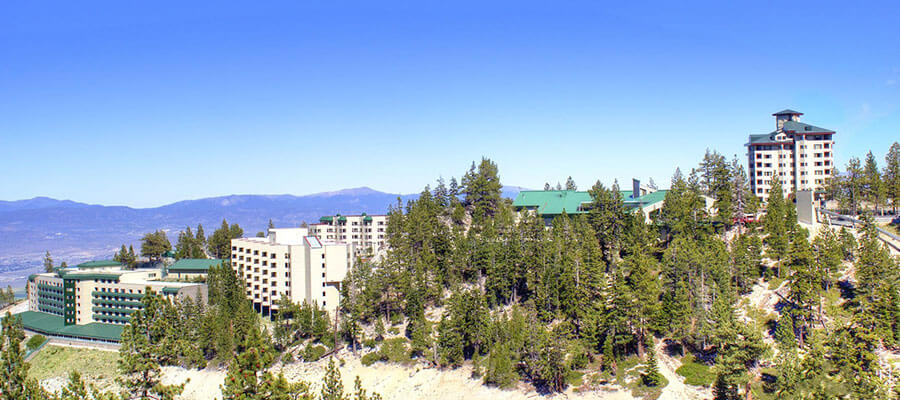 7. Slice, Dice and Roll
At some point, everyone has to eat, right? Why not make it fun with a tasty team-building activity in between sessions? A cooking demonstration at Tahoe Ridge Resort is relaxing, fun and big on fresh and local cuisine. Immersive and hands-on, your group will dive into local specialty dishes for this interactive treat.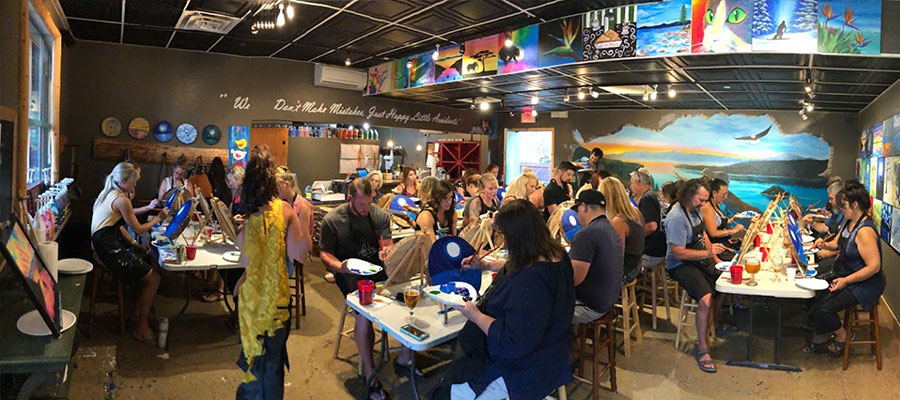 8. Make a Masterpiece
Pass the time sipping wine and putting an artistic foot forward. Lake Tahoe Paint & Sip Studio creates two hours of team-building fun. Attendees are guided through each step of a featured painting while enjoying food, snacks and more. It's a great way to unwind during the conference week!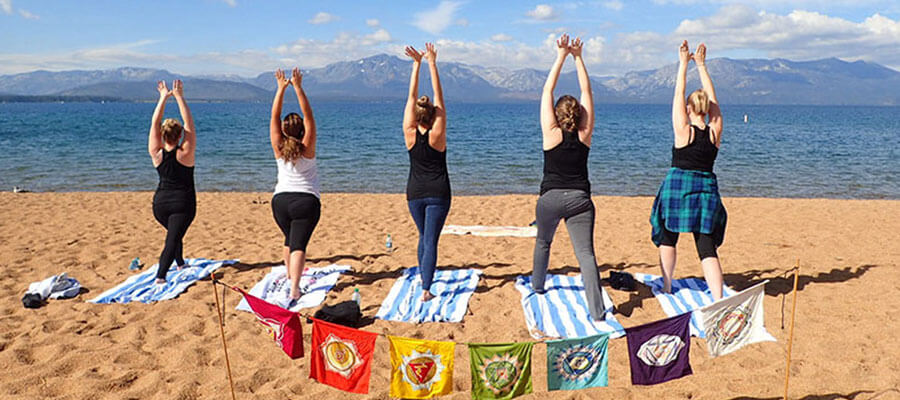 9. Just Breathe
After a long day in sessions, there's one exercise that's sure to rejuvenate groups. Lake Tahoe Yoga will help teams stretch out sore muscles while refocusing on mind, body and spirit. They've worked with clients like Google, Nike and more, and they specialize in traditional yoga for groups of all sizes.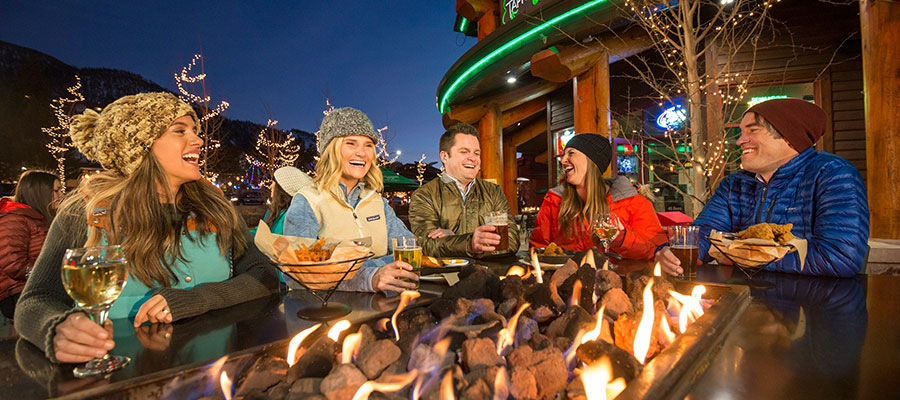 Which Will You Choose?
Inspire teams with epic activities they'll never forget. Submit an RFP and we'll help you plan your event, meeting or conference. Also, there are some excellent local companies that can help customize your adventures. Blue Sky Events & Travel Management and Destination Tahoe Meetings and Events provide the full spectrum of transportation, entertainment and team-building activities that far exceed industry standards, and Lake Tahoe Adventures Company offers planners activities for all seasons.