Go Ahead, Have A Great Night's Sleep - Learn How Lodging Is Making Sure You're Safe.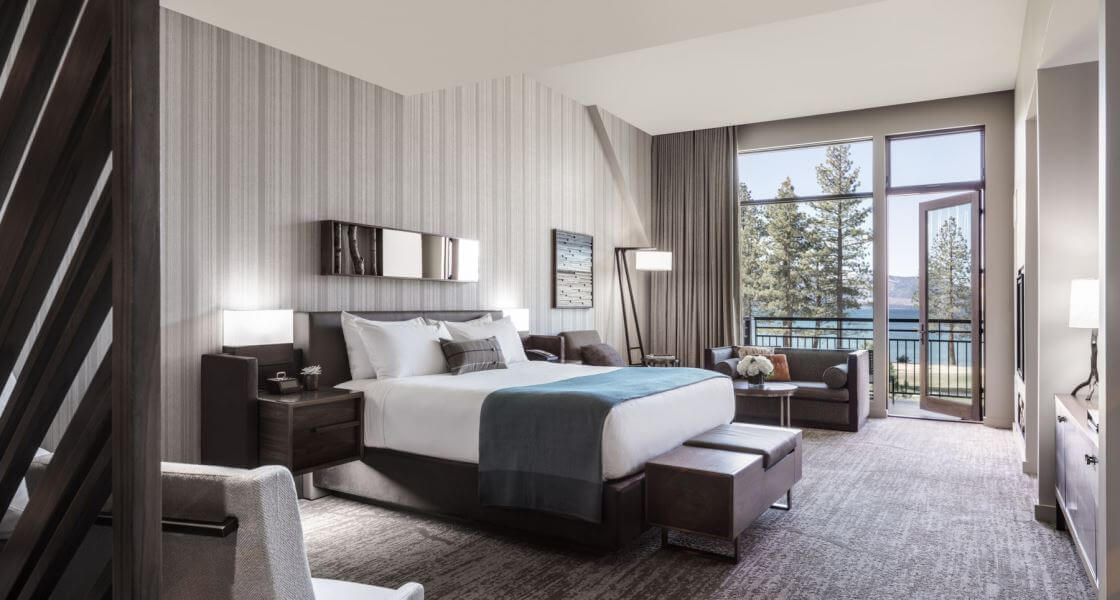 Step-by-step, Lake Tahoe is slowly reawakening. From adventure businesses to restaurants and dining, they've begun the process of welcoming back visitors. To read about the steps they've taken to ensure your safety, check out our articles How Adventure Businesses Are Welcoming Back visitors and Cuisine, Brews, and Easy Livin' how entertainment industry is keeping you safe. The next segment we're delving into is by far the most important… where you stay! Because no matter how safe you are out there, you still need a play to put your head down. Here's a sample of what our lodging partners are doing to make sure both guests and employees stay safe in this trying time.
Hotels
Lake Tahoe Resort Hotel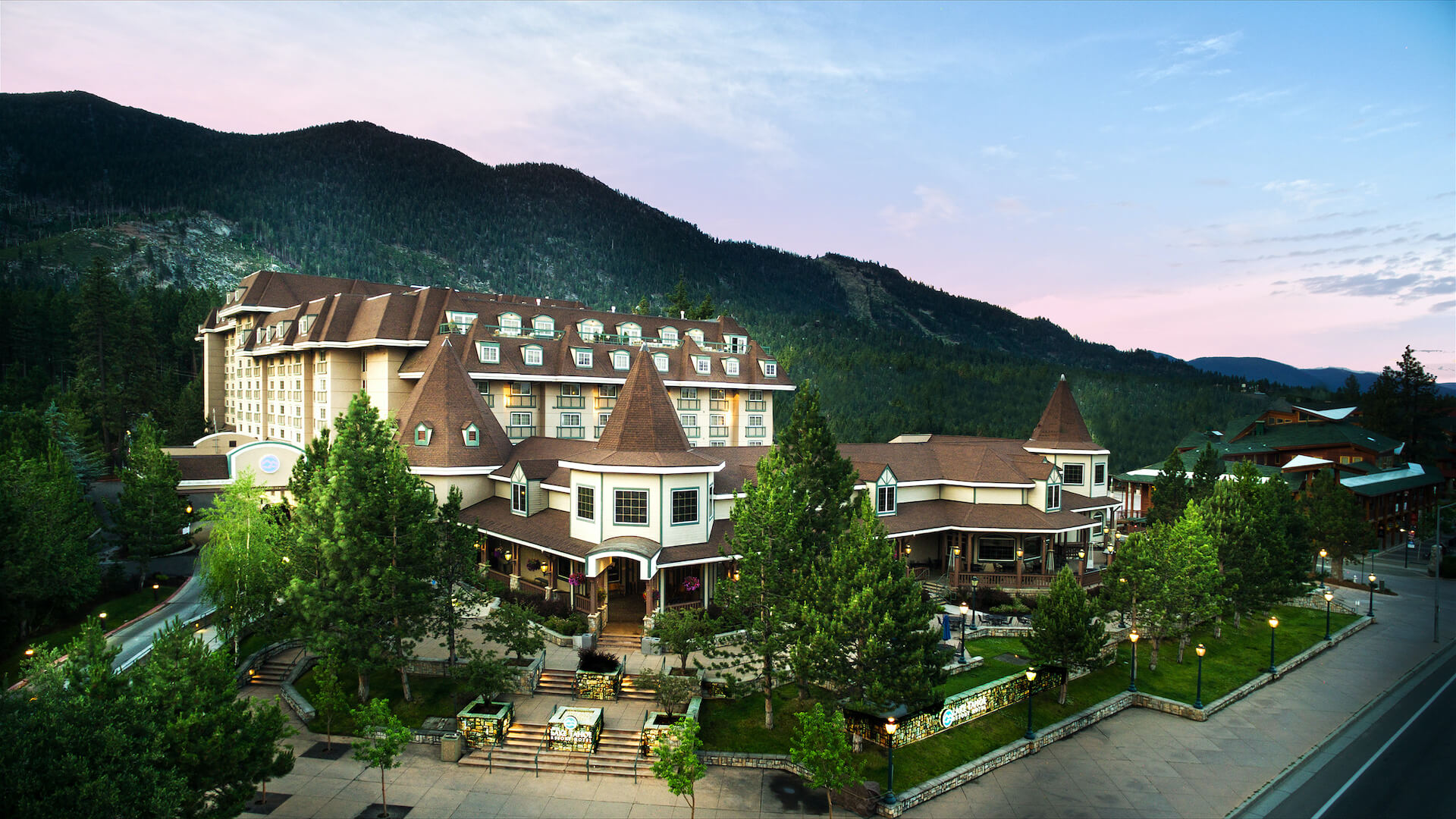 Lake Tahoe's only all-suite resort hotel is a great basecamp for visitors wanting access to it all AND in a safe environment. They're utilizing new cleaning devices such as electro-static sprayers as well as screening team members each day prior to starting work. For the full run-down of what they're doing, check out Tahoe Resort Hotel's COVID page.
Forest Suites Resort at the Heavenly Village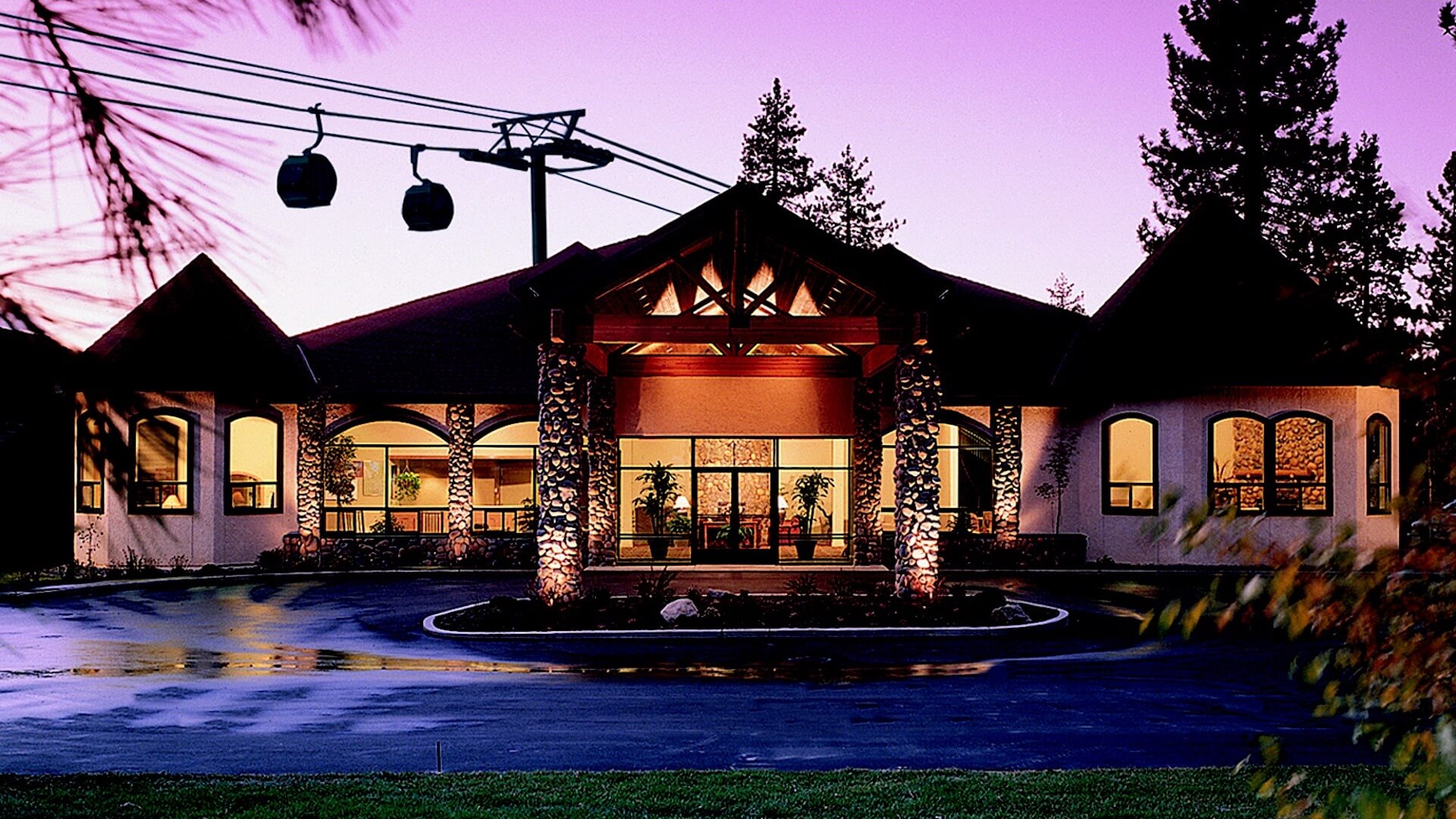 Another great option is just steps away from the casinos, the beaches, and the Heavenly village. It's the Forest Suites Resort. Before and after your day's adventures, you'll be able to unwind, relax, and feel comfortable knowing that they're doing their part to keep you healthy. This includes things like striving to leave rooms vacant for 24 hours between reservations and providing complimentary masks for your safety. For a more in-depth look at what they'll be doing, check out Forest Suite's Safety Page.
Short Term Rentals
Lake Tahoe Accommodations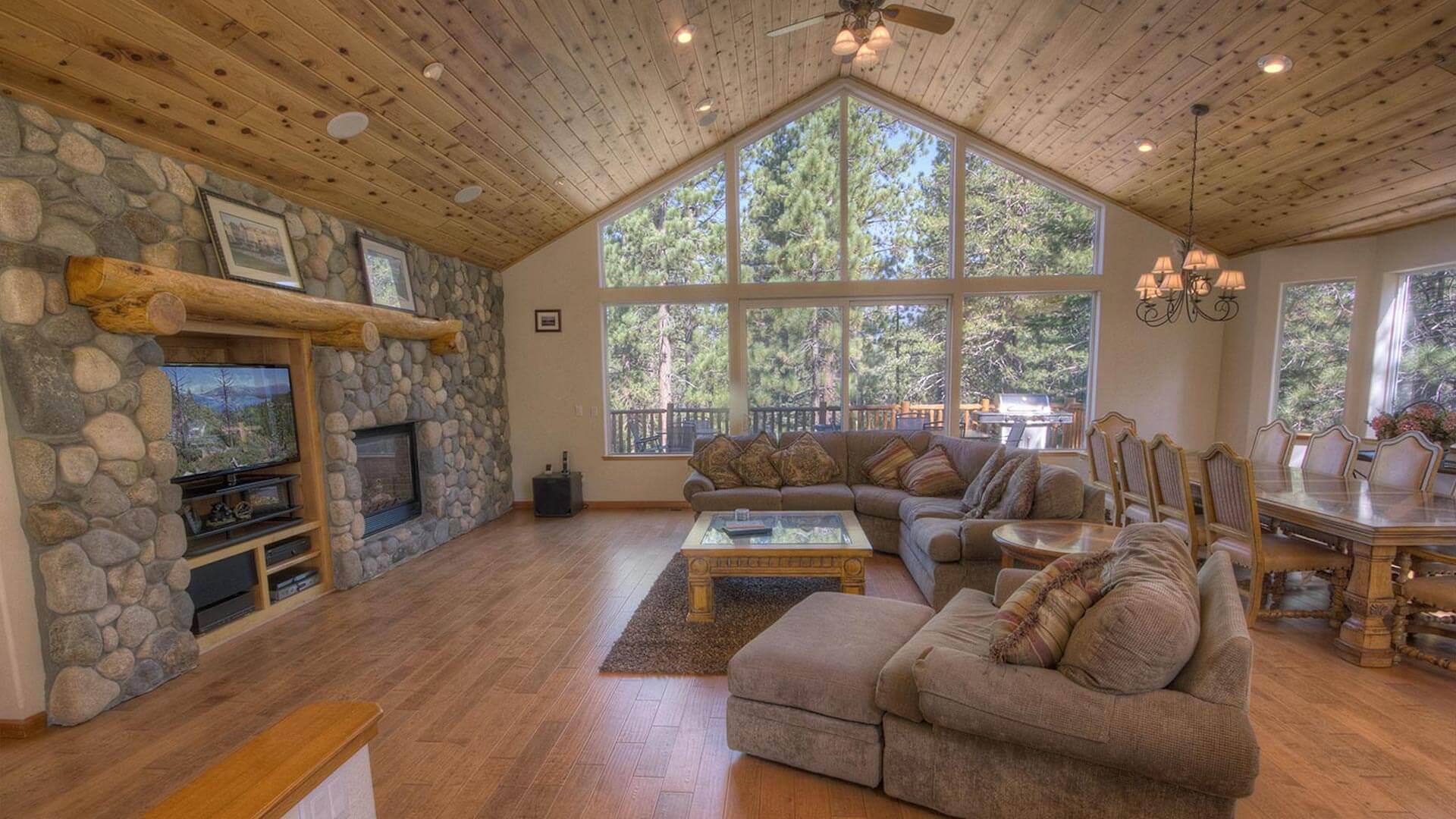 One of the biggest names in short term rentals is Lake Tahoe Accommodations. They provide hundreds of properties all across the area. If you're looking for a cozy cabin or an exquisite executive retreat, they'll have something for you. In addition to providing flexibility with their book with confidence guarantee, they're making sure to follow or exceed the CDC guidelines on cleaning each unit. For more on their policies and what they're doing, check out the Lake Tahoe Accommodations COVID-19 Updates Page.
RnR Vacation Rentals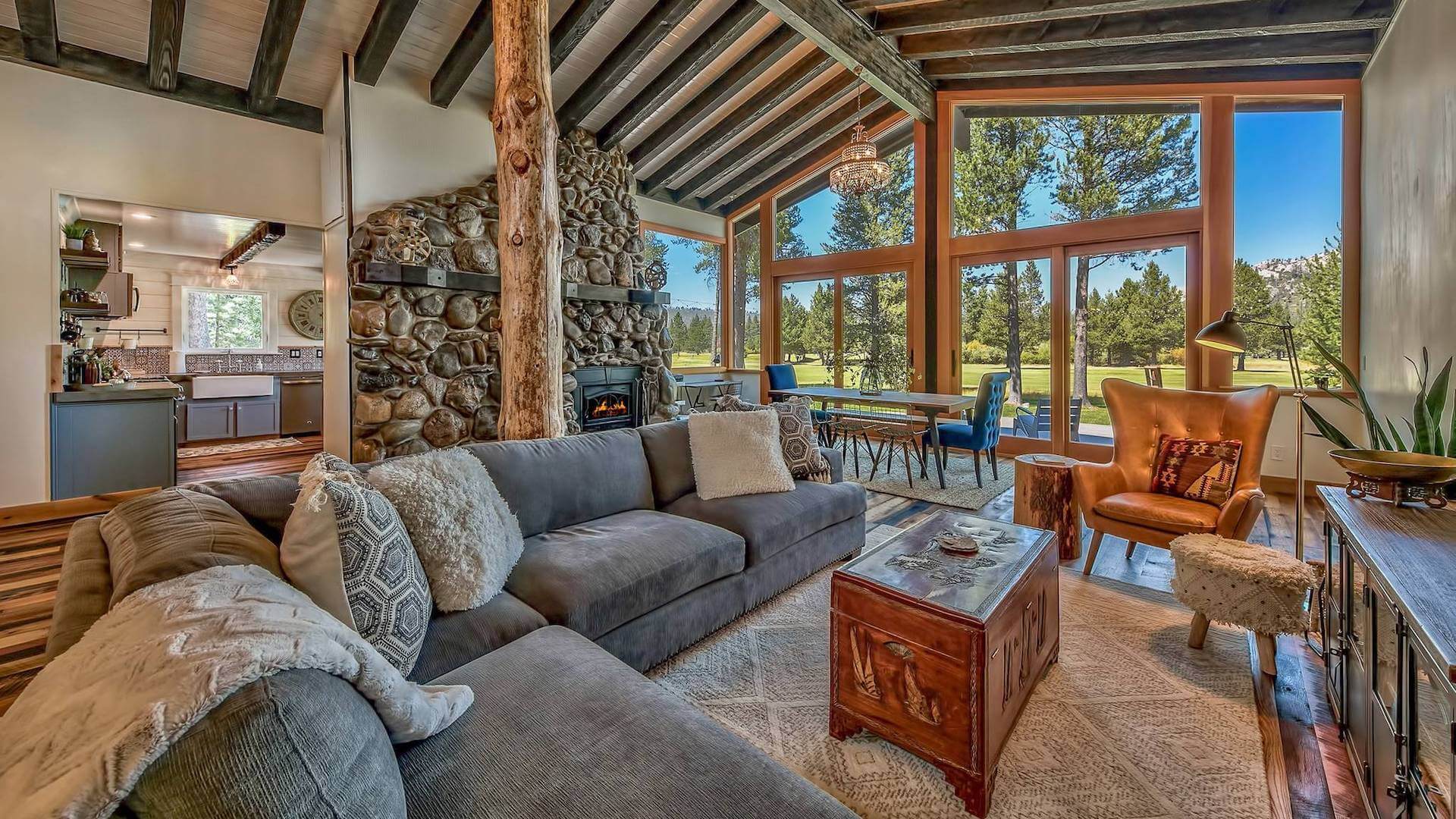 If you're looking for a private beach getaway or a comfy spot with access to hiking trails, RnR Vacation Rentals has got you covered. They take the hassle out of renting by allowing you to simply choose the property, agree to the terms, and pick your dates. And voila you're off! From a well-being perspective, they've enhanced their procedures and implemented new protocols that is now called the RnR Clean & Safe stamp. For a closer look at the new policies, check out the RnR COVID page.
Boutique / Luxury
Edgewood Tahoe Resort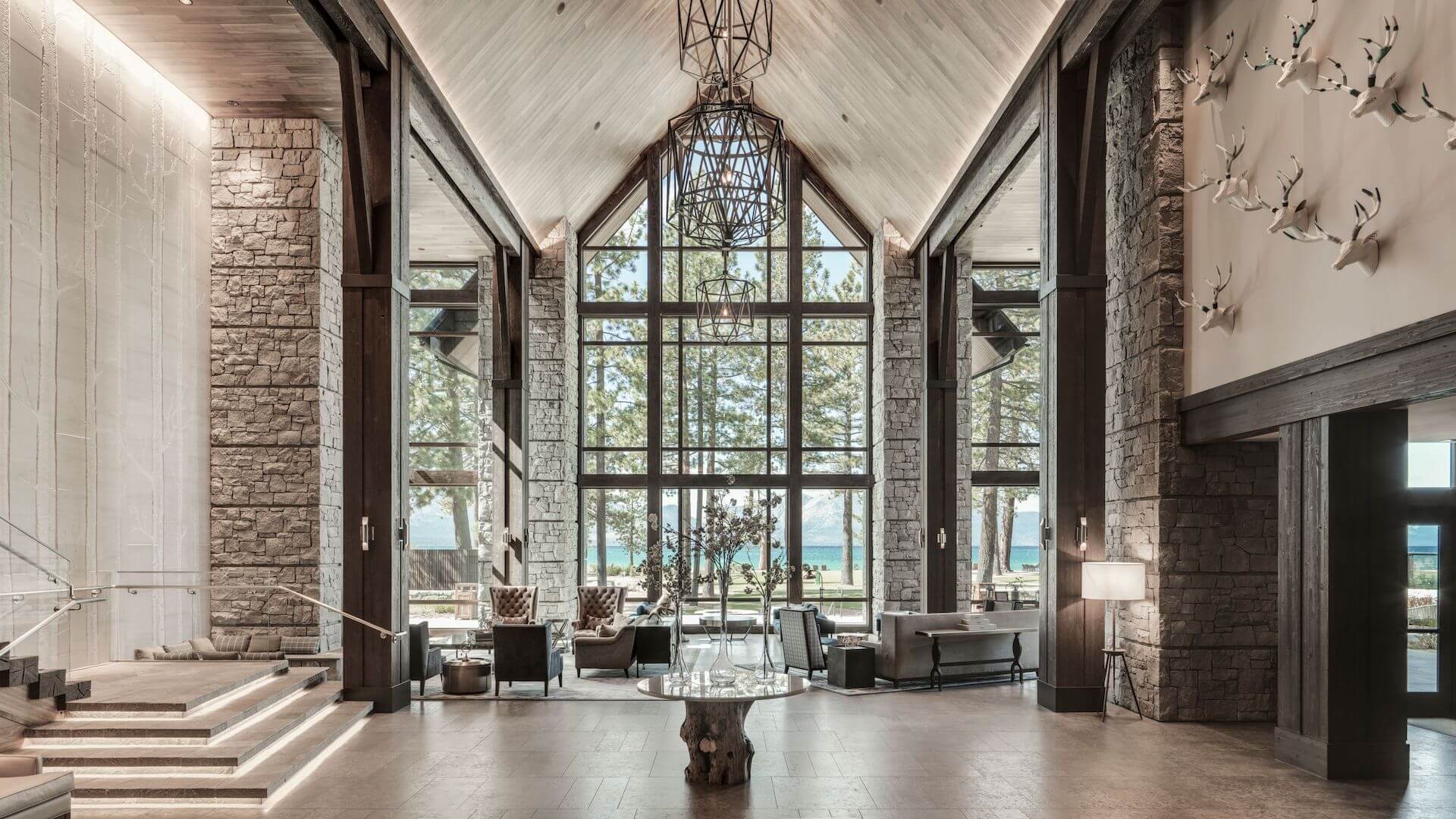 Sometimes you just need to splurge when going on vacation, and Edgewood Tahoe should be pretty high up on your list when visiting Lake Tahoe. Besides being where the American Century Celebrity Golf Championship is held annually, it's also as they say, "luxury beyond limits." You can see they pay attention to every detail especially your safety during this trying time. This includes a very thorough COVID-19 training regime to sanitizing things like elevators at least hourly. To learn more about their in-depth procedures, check out their Health & Sanitations Guideline document.
Coachman Hotel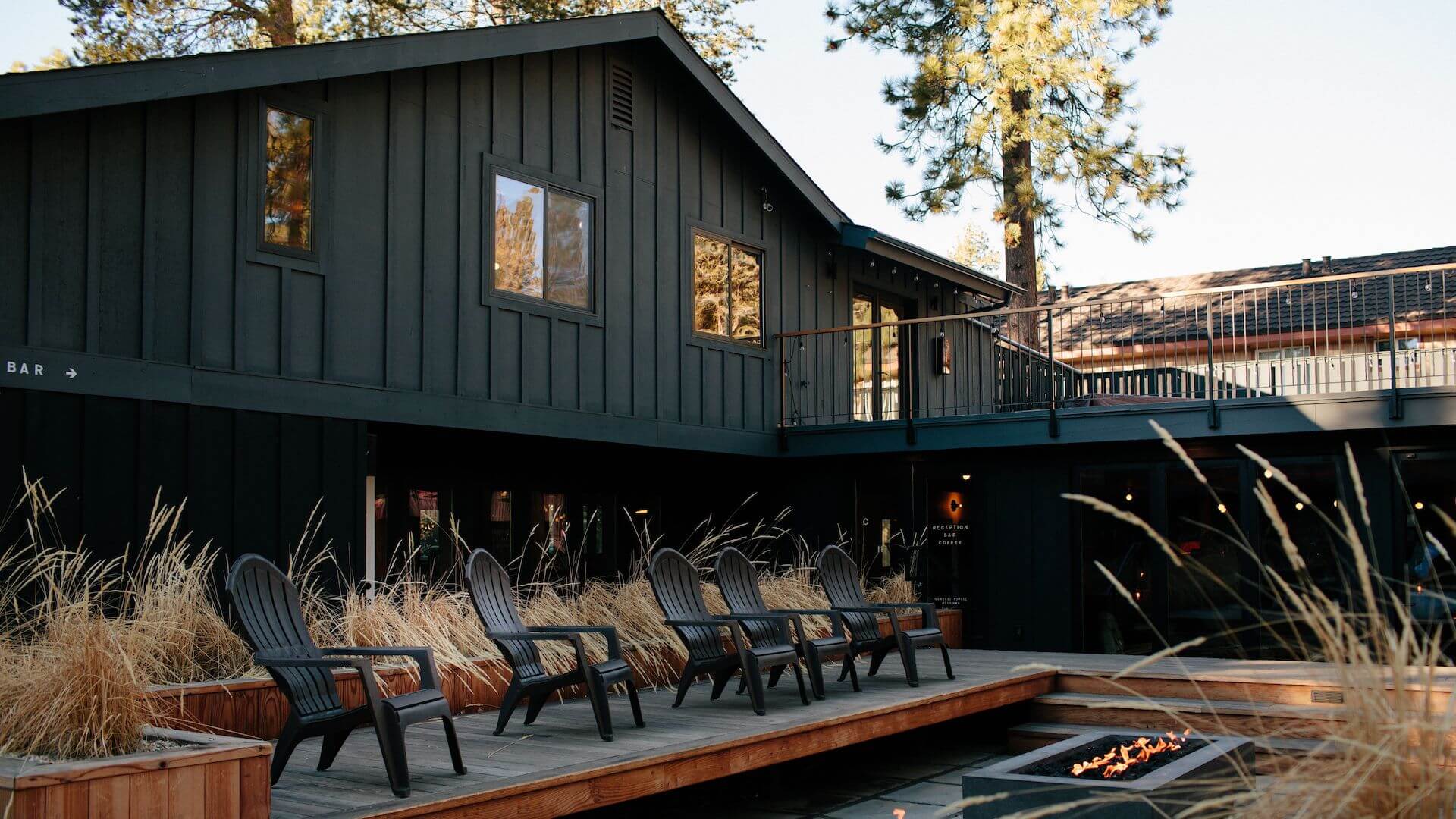 When imagining a modern European-style hotel, the Coachman comes to mind. The hotel is just as much part of the experience as the surroundings. The open design format allows communities to foster through such things as outdoor summer movies and nightly s'mores with friends. Of course, in response to the present challenges, the Coachman has updated their guidelines to still allow the experience of the hotel but make sure everyone including the staff stay safe. For the latest on their procedures and new offerings, check out the Coachman's COVID-19 Page.
Basecamp Hotel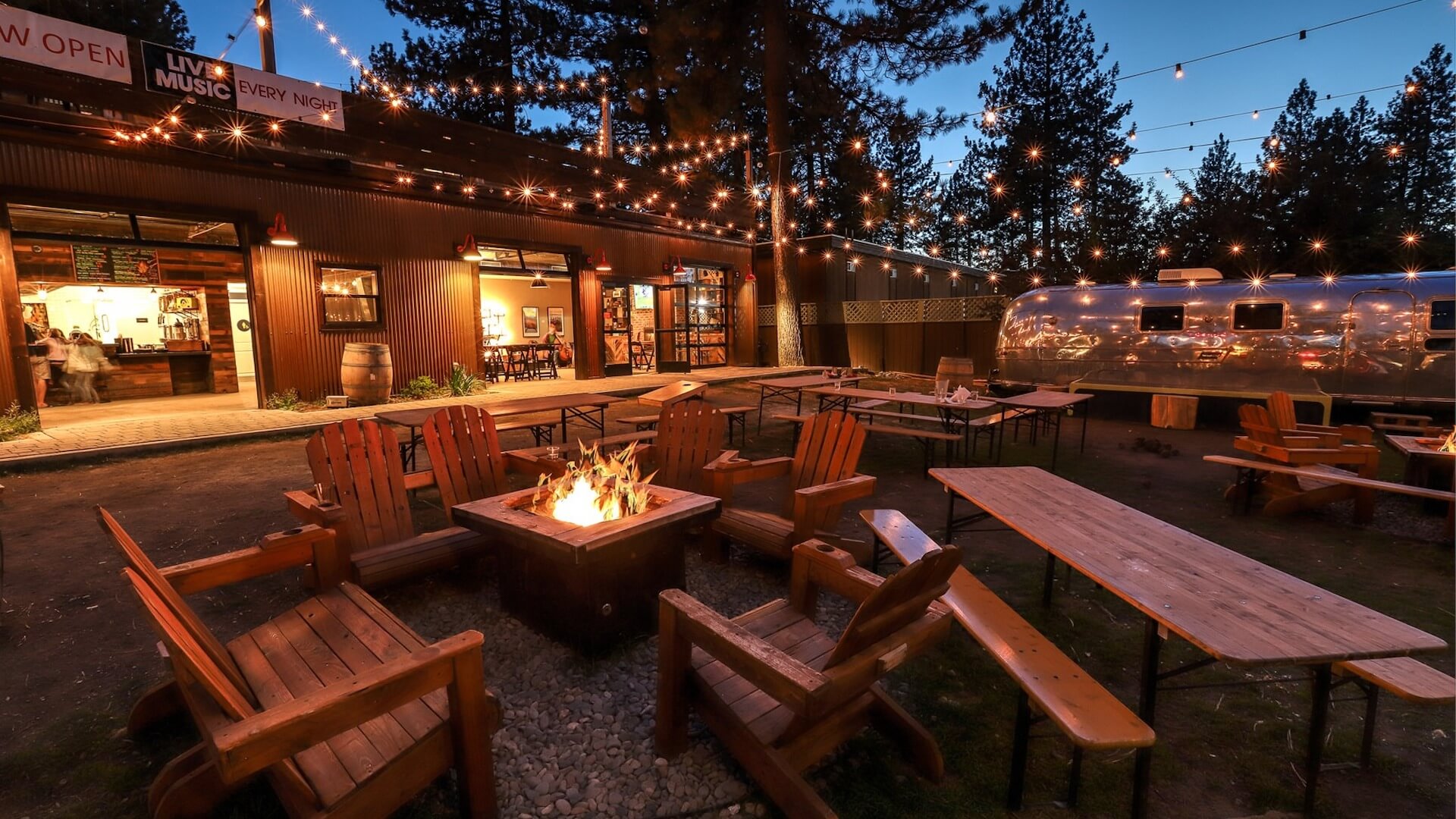 A true gateway to the mountains AND the gorgeous crystal-clear waters of Tahoe, expect the amenities and style of a modern resort but at more affordable inn-like prices. And just like any good place to stay, the beating heart is the beer garden that hosts the South Of North Brewing Company. While most amenities will be available such as the deck, fire-pits, and yard games, to take care of everyone's safety, they're now utilizing a 1HR reservation system. If you want to learn more about this along with how they've enhanced their cleaning procedures, check out the Basecamp Hotels COVID-19 page.
Casinos
Hard Rock Hotel & Casino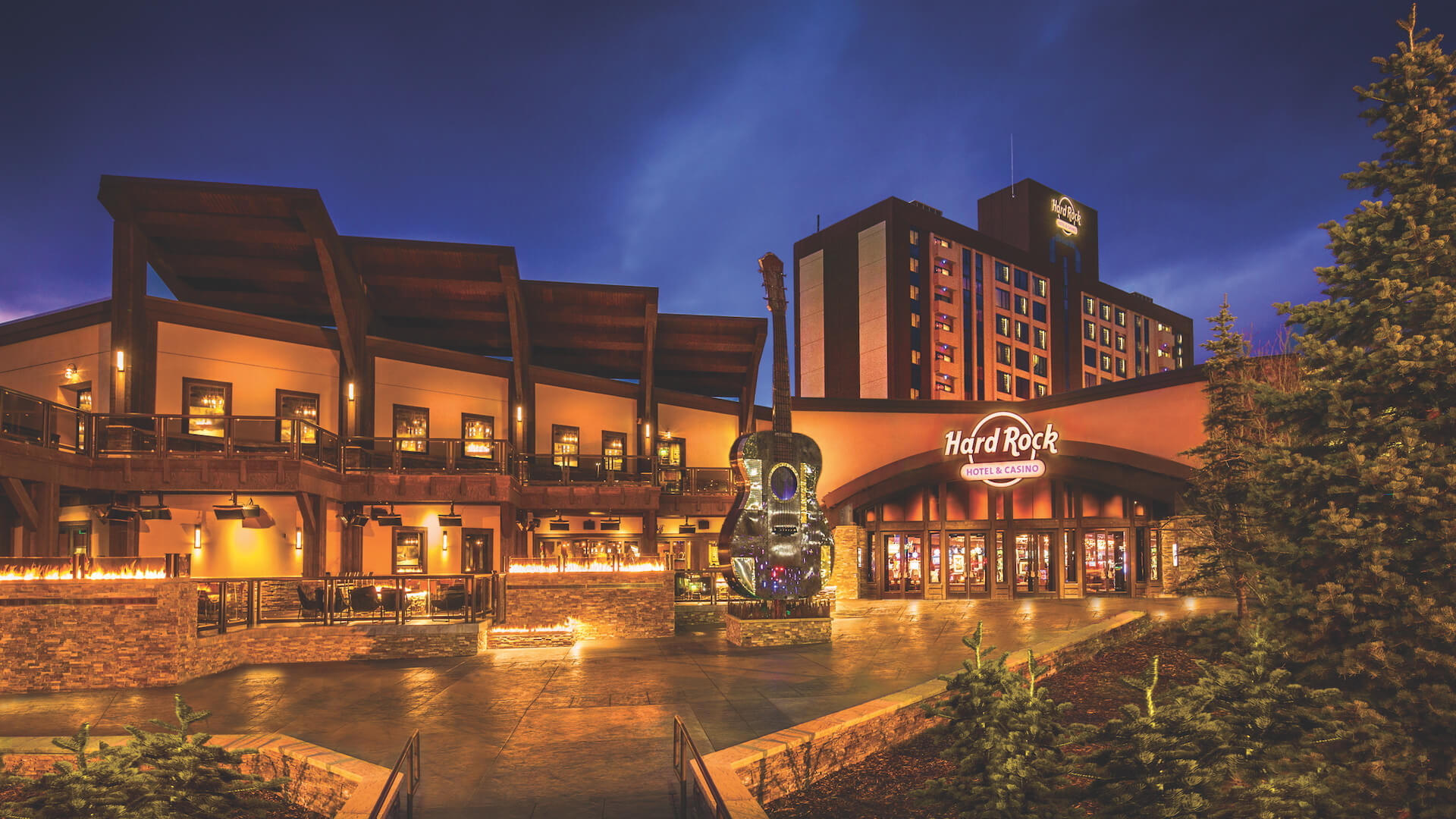 Need a place to tap into your inner rock star? Look no further than the Hard Rock Hotel & Casino. Enjoy the modern amenities, take in the picturesque views, and peruse the rock n' roll memorabilia all cranked to 11. The staff at the Hard Rock makes sure you can enjoy all this and more within a safe environment through the new policy called Hard Rock Safe + Sound. Independently assessed by NSF International, the Hard Rock Hotel & Casino must pass a 272-point inspection for them to welcome visitors. To learn more about this seal of approval, check out the Hard Rock's Safe + Sound page.
Harrah's & Harveys Casinos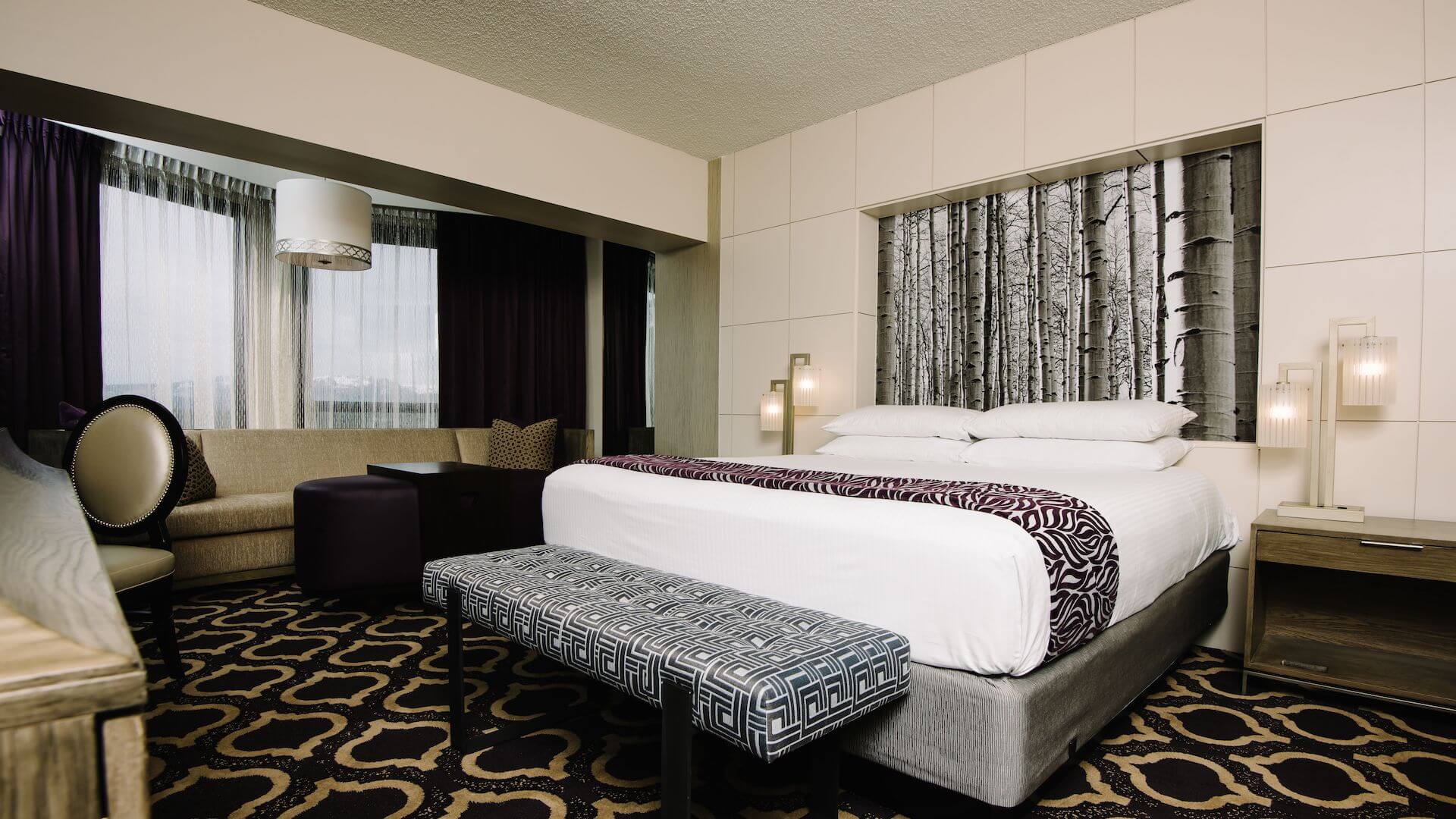 These two institutions within the Stateline casino corridor offer visitors the full array of amenities, hospitality, and fun you'd expect in Lake Tahoe. Harrah's provides hotel guests angled windows so that you can maximize your view of the lake and the surrounding mountains. While Harveys continues its tradition of hospitality that it started in 1944 through its modern décor, chic stylings, and now Gordon Ramsay's Hell's Kitchen. And for the well-being of you and the staff, they've worked closely with the WHO, CDC, and the US EPA to create an in-depth health & safety system that you can look at closely on the Caesars Health & Safety page.
MontBleu Resort Casino & Spa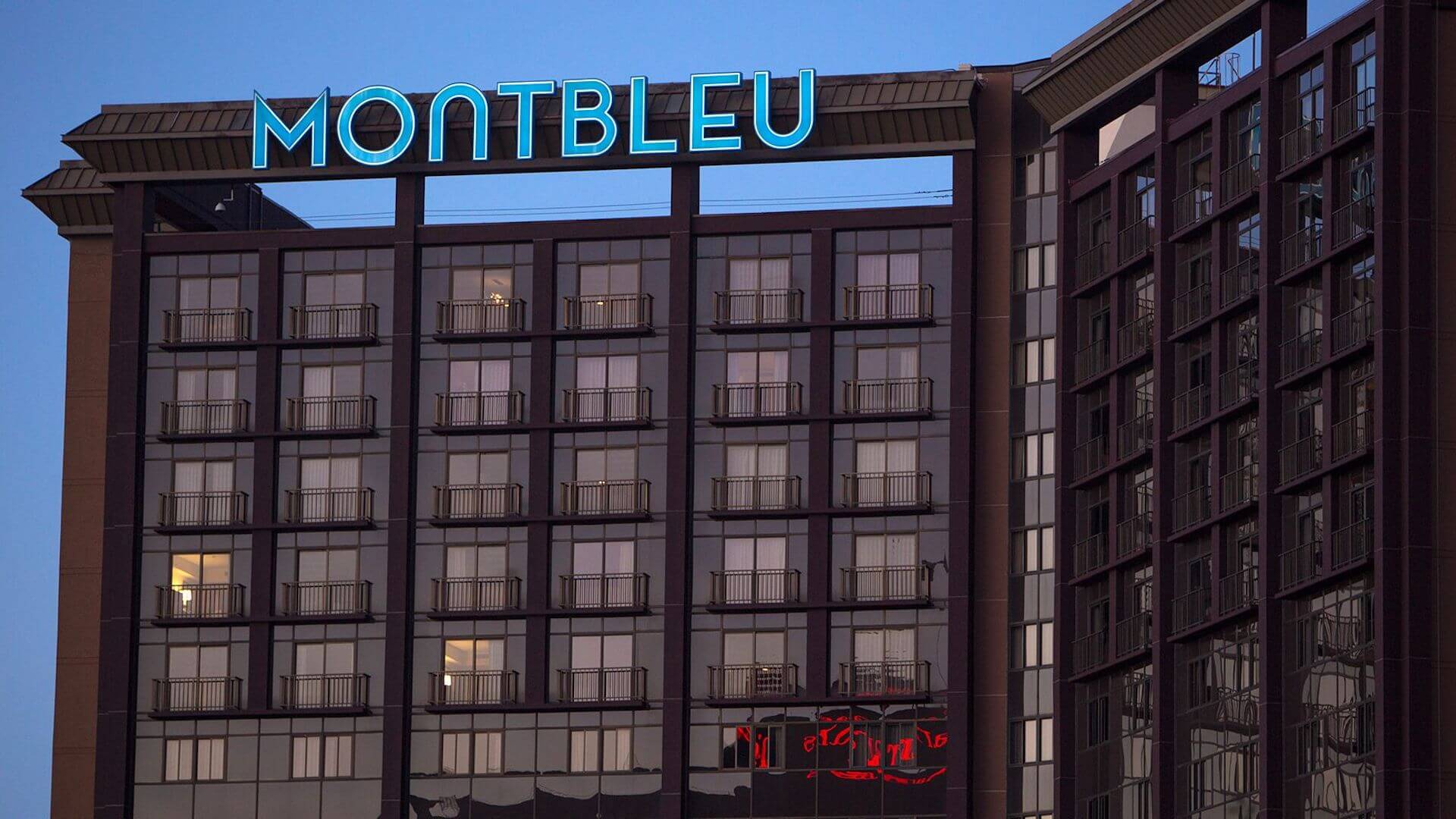 Since 2015's $25 million renovations, MontBleu Resort has upgraded its look and feel alongside the already great entertainment and nightlife. From the award-winning steakhouse to the only provider of Ashiatsu massage in Tahoe, you'll be well taken care of. Alongside the easy access to hiking and the lake, they've also taken steps to create an environment that both you and their team members are safe. To get a close look at them, check out the MontBleu Resort Casino & Spa health and safety page.
The old saying of "cleanliness is next to godliness" rings true across all of our lodging partners in Lake Tahoe. Each of them is doing their best to ensure your safety by testing, re-testing, and practicing social distancing. For those that want to know more about what's open, get tips on how to stay safe, and just get a lay of the land, be sure to check out our COVID / Health-Related pages found here:
How To Stay Safely In South Lake Tahoe