Campgrounds in South Lake Tahoe
Zephyr Cove RV Park & Campground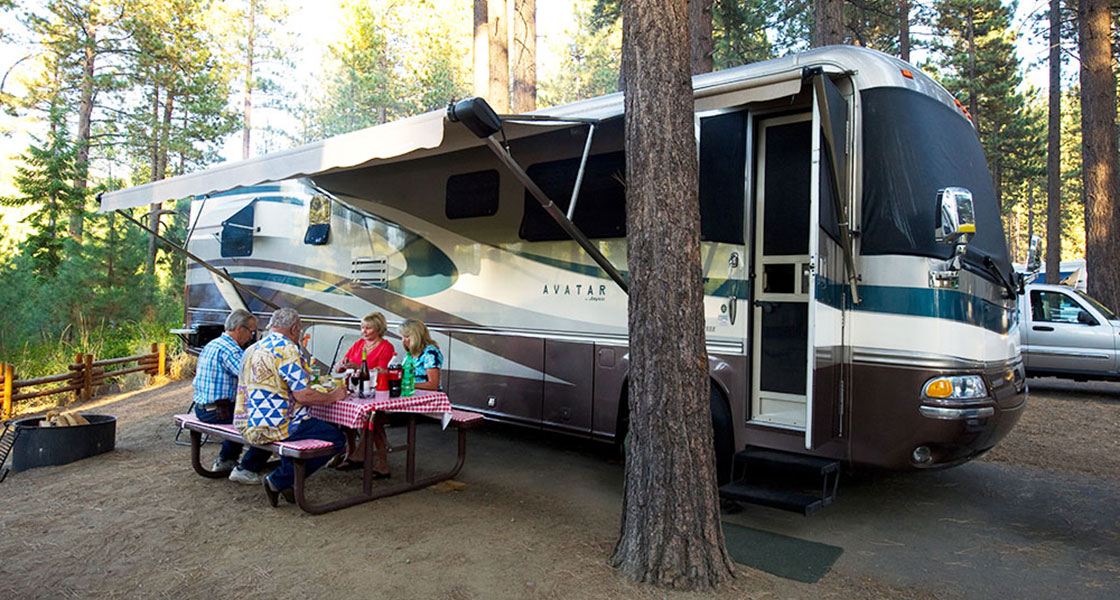 Camping in Paradise
Few places on earth rival Lake Tahoe for spectacular natural beauty, making it a favorite choice for people who love to explore the great outdoors through RV cruising and camping. Zephyr Cove Resort's award-winning RV Park & Campground offers you the comforts of an outstanding facility within the serenity of our lovely wooded setting.
One of the most significant advantages of staying at Zephyr Cove Resort's RV Park & Campground is its great location on Lake Tahoe's southeast shore – just a short walk from the Zephyr Cove Restaurant, beach access, the M.S. Dixie ll paddlewheeler, marina activities, horseback riding, and general store. Whether you're pitching a tent or enjoying the comfort of your RV, you'll love this family-friendly destination.
NOTE: All privately owned golf carts, ATVs, and motorcycles are not permitted at Zephyr Cove Resort including the RV Park and Campground area.
Check out Zephyr Cove Resort on Instagram:
Zephyr Cove RV Park & Campground
760 Hwy. 50, Zephyr Cove, NV 89448