I do love the outdoors, especially when I'm actually able to get outside to enjoy it. As far as hiking goes, I enjoy doing it for a few hours, and then I'm ready to do other things with my day like lounge on my back porch. Although the hikes listed below are rather short, I usually bring a backpack of gear, extra clothes, lunch, doggie bags, etc., because I like to be prepared. If you don't feel like carrying a pack with you, at a minimum wear sturdy, comfortable shoes, and bring bug spray, sunscreen, a basic first aid kit and enough water for your group.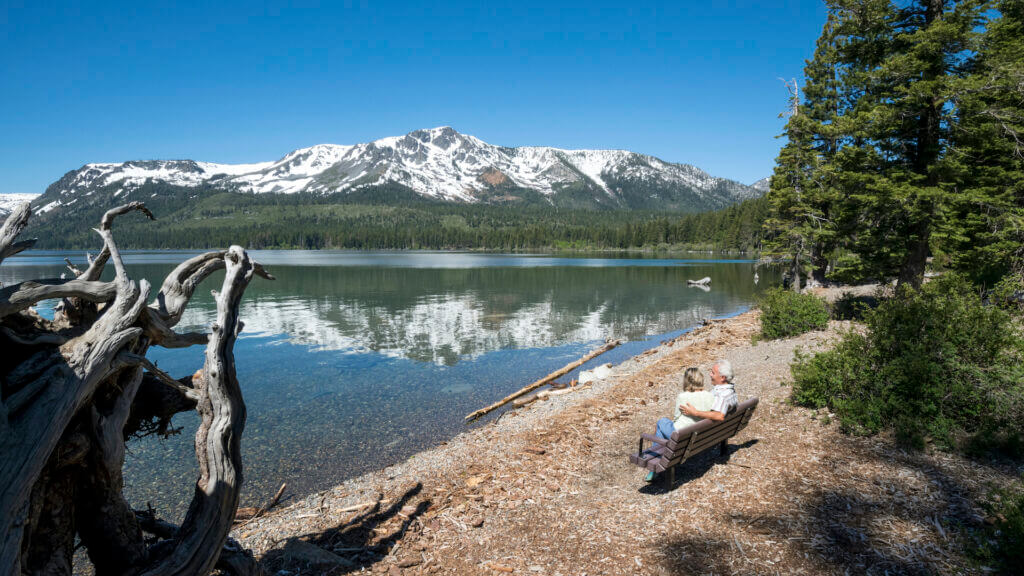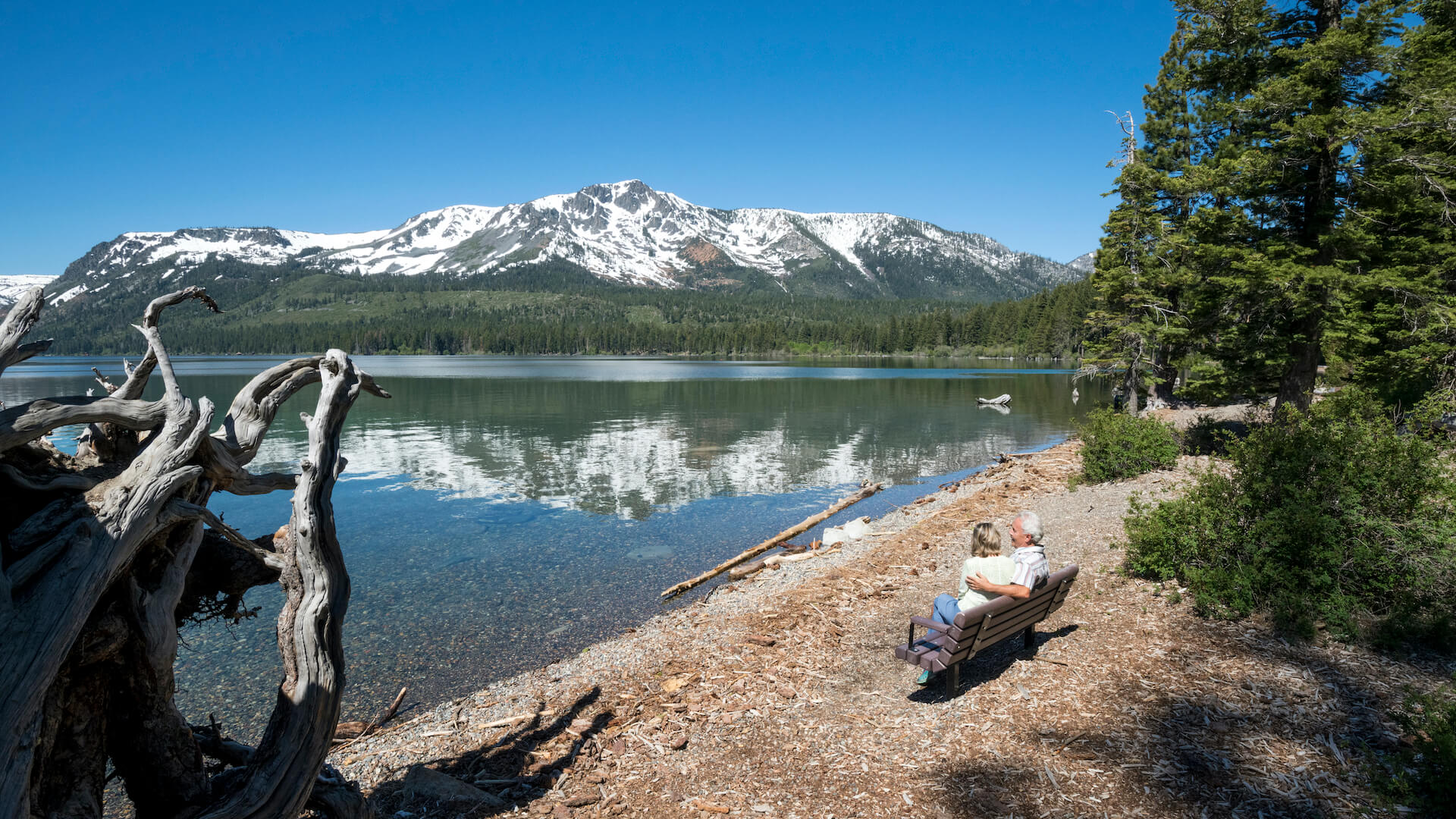 Fallen Leaf Lake – This is a great place to take your dog year round. It's pretty flat so I've even been known to jog it occasionally. I like to park at the Taylor Creek Snow Park lot and avoid the campground, following Cathedral Road up to the trails around Fallen Leaf Lake.  There are some great views of Mt Tallac; and traipsing around in the woods is always great fun. Be mindful of the trails though – it is easy to get turned around.  The Taylor Creek Snow Park is located on the west side of Highway 89, just north of Camp Richardson Road.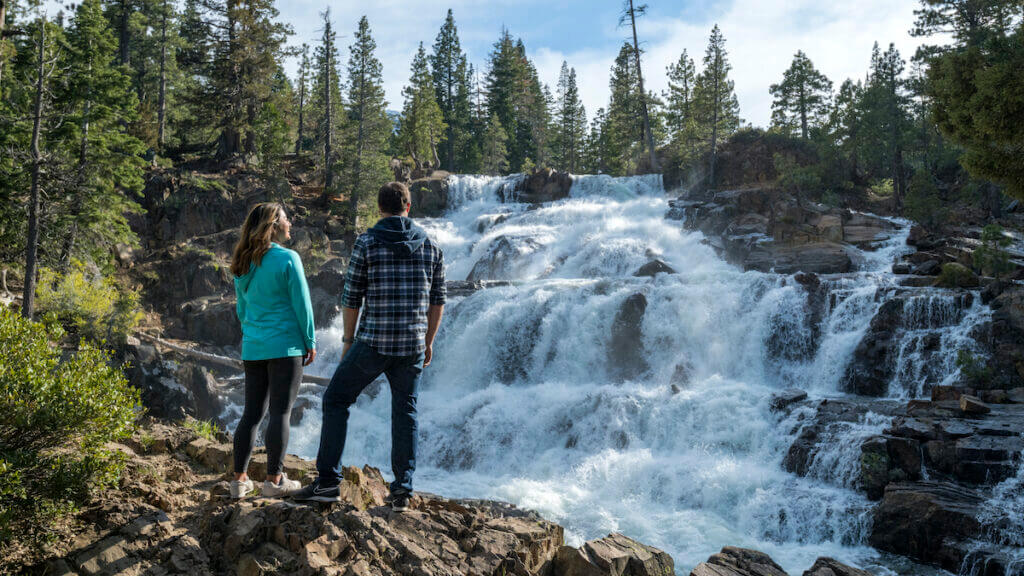 Glen Alpine Trailhead – Glen Alpine is a great trailhead with lots of options depending on your time constraints or fitness level. There is a waterfall (better in spring – think melting snow), more than a few alpine lakes, and you really feel like you are in the middle of nowhere pretty quickly. In fact, you kind of are – they don't call it Desolation Wilderness for nothing. Fill out a permit and attach it to your backpack – it lets the Forest Service know how traveled our trails are. Also, bring bug spray. No joke. Drive out to Fallen Leaf Lake and park at the Lily Lake parking lot at the end of the road. If there are no spots in the lot, and you need to park down the road, please keep it mind it's a skinny one – look for a spot where you can get your car completely onto the shoulder.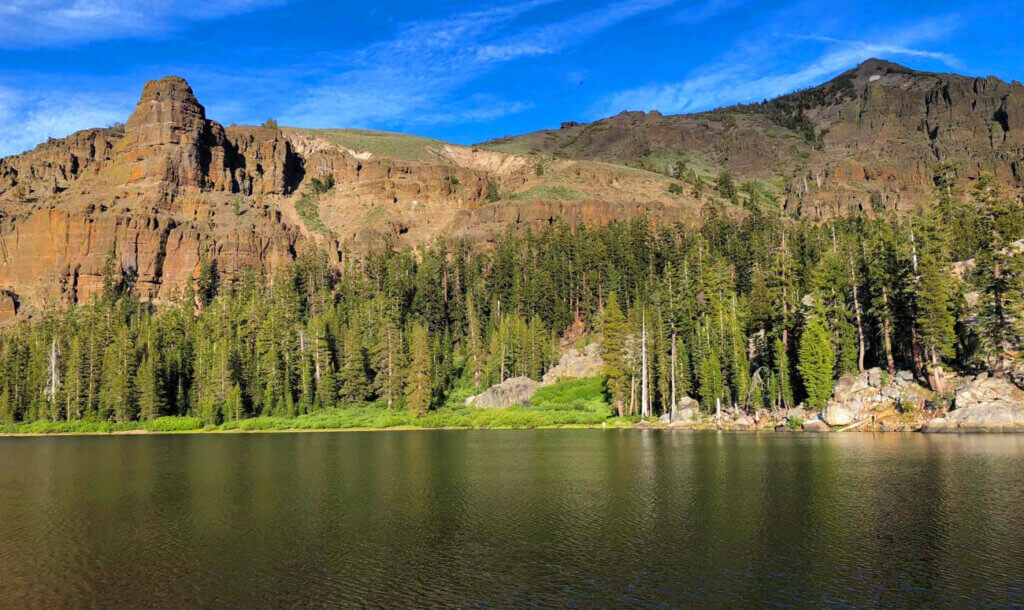 Round Lake – I have big dreams of hiking all sections of the Tahoe Rim Trail, and at the rate I'm going I should be done sometime in 2025. This is a great way to burn 3-4 hours and covers a beautiful section of trail. There are some elevation changes (read: hills, switchbacks, cursing), but overall it is a moderate hike, and of course, lunch on the sandy, sunny Round Lake shoreline makes all the sweat worth it. When you first arrive at the lake, head to the right – counterclockwise – for dramatic cliff views. Access the Tahoe Rim Trail at the Big Meadows trailhead (Hwy 89 to Luther Pass), and Round Lake is 2.6 miles from there.
Dardanelles Lake – The first section of this trail is the same as Round Lake – just turn right when you see the sign for Dardanelles (about 2 miles in). Almost a mile from the Big Meadow trailhead is Big Meadow, and it's especially beautiful during wildflower season. This is also a great hike with a beautiful lake payoff.