– Haydee Acebo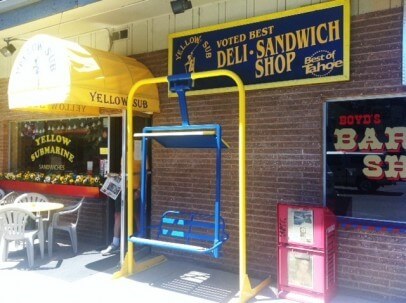 Last year I had the best sub sandwich you could possibly imagine at the Yellow Submarine in South Lake Tahoe. So tasty, in fact, that a whole year later my husband and I decided it was time to return with our toddler. Yes, we drove from Reno to South Lake Tahoe to enjoy mouthwatering subs, but we also made a fun family trip out of it.
Our "plan" for the daily was light – eating our subs was the number one priority, and depending on how the toddler did we could rent bikes, walk or head to the beach. The toddler meltdown changed those plans to a drive around the lake. While she slept I fell in love with the scenery — snowy mountains behind beautiful pine trees. It was perfect.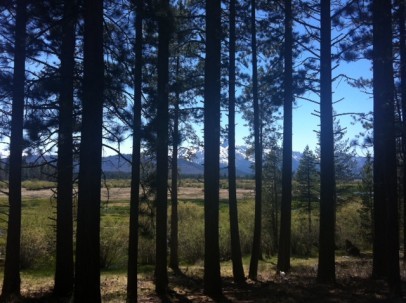 Our drive took us to El Dorado Beach where we let our now-rested toddler play in the sand while I watched people stand-up paddleboard on Lake Tahoe. It completely relaxed this mommy who is constantly on the go.
Our trip ended with a visit to the Marcus Ashley Art Gallery inside the shopping center next to Heavenly Ski Resort. What I really like about the gallery is that it carries Dr. Seuss' secret art collection. It's unforgettable.
There are so many things to do at the lake that are perfect for families. Without a real "plan" in place we had a great lunch, a relaxing day at the beach and even took in the local art scene.
As Dr. Seuss would say, just look around, "It's opener, out there, in the wide, open air."
Haydee Acebo is from Ecuador and has traveled and lived in different countries. Haydee lives in Reno and enjoys traveling, swimming, dancing, biking, snowboarding, and meeting people from different cultures.