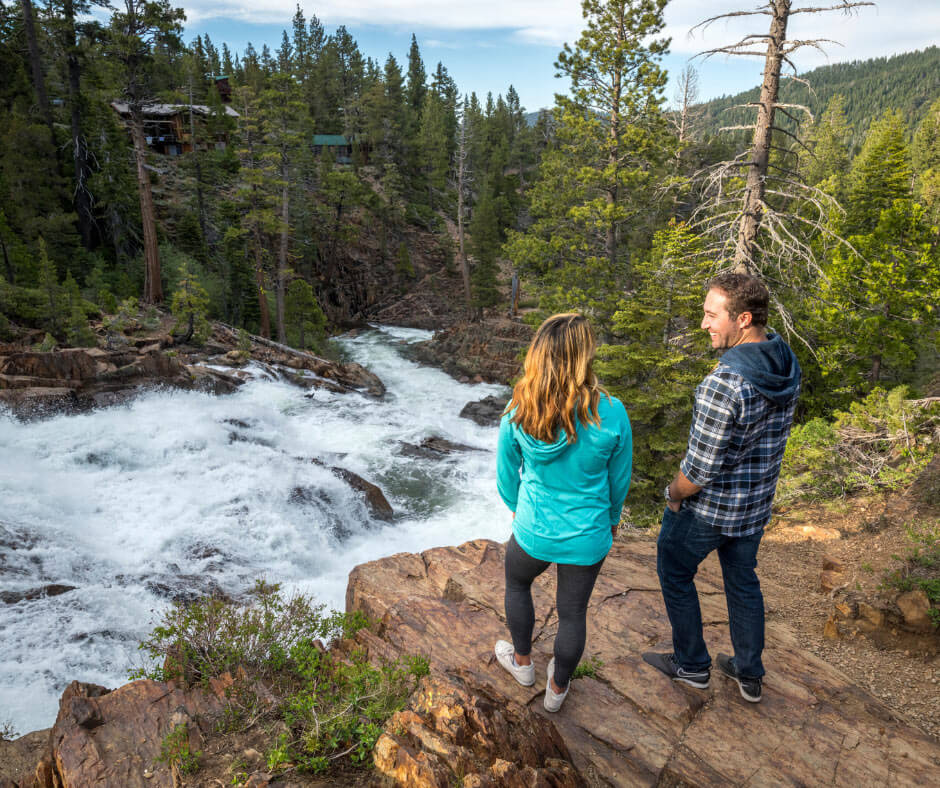 There's nothing quite like the feeling of awe and discovery when visiting Lake Tahoe's South Shore. From a seemingly endless food scene to countless miles of trails, and an ample mix of beaches, there's always something new around the next bend waiting for you.
If you want your money to go further during your next visit to Lake Tahoe, try these eco-friendly tips:
Ditch the Car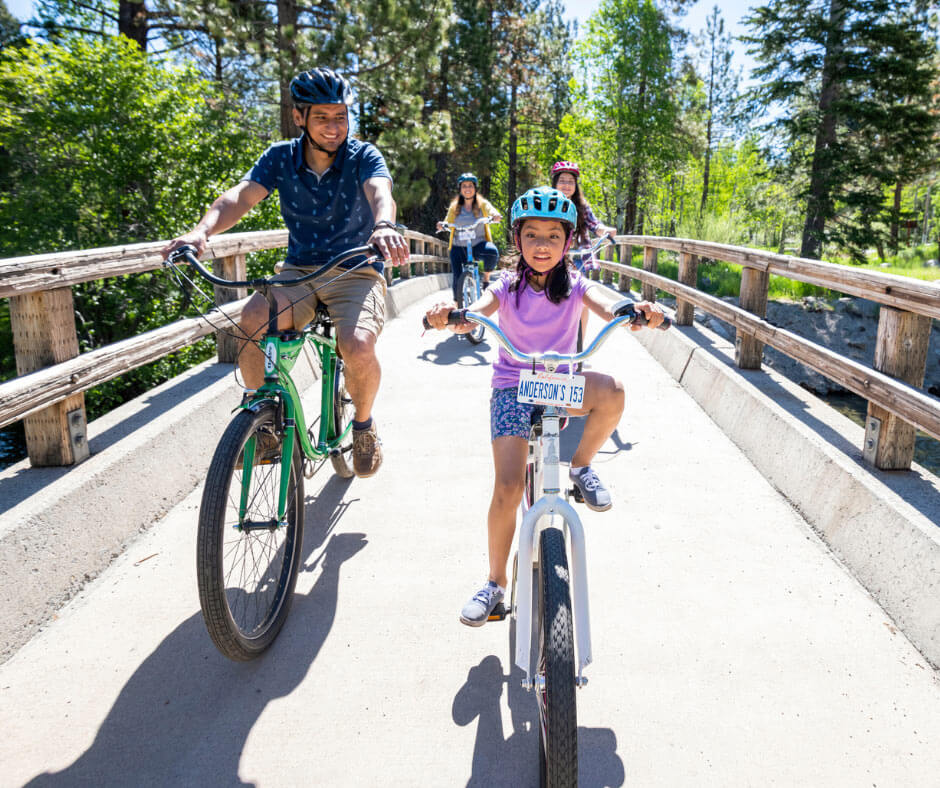 From the moment you check in to a hotel in South Tahoe, you are surrounded by possibilities for relaxation and fun. Whether you are going to the beach, hitting the trails, or just out shopping, chances are you can get there without your car or needing to pay for parking.
Besides not having to worry about parking or paying for gas, a FREE bus ride around town can help protect this special place. Each year, millions of vehicles journey into and out of the Tahoe Basin and unknowingly transport small pieces of dust, dirt, and other particulates from roadways and parking lots into Lake Tahoe. Making the choice to use public transportation also helps reduce your carbon footprint by eliminating the emissions that you would have made while driving.
South Shore visitors and residents are getting a new way to get around town with the launch of Lake Link, a micro-transit shuttle system starting in July of 2022. The service will offer free rides in a zone including the casino corridor in Stateline, Nevada, and Al Tahoe Boulevard as well as Pioneer Trail in South Lake Tahoe, California. The on-demand system will be accessed and scheduled through the Lake Link app and operates 365 days per year from 7:00 a.m to 9:00 p.m. and until 10:00 p.m. on Fridays and Saturdays during summer and winter. The Lake Link app is available for download on the Google Play Store and Apple App Store.
Hop On a Bike – As a Bike Friendly Community, cyclists of all types can quickly and safely get to where they are going with some hotels even offering free loaner bikes. For those left to find their own wheels, you will find plenty of knowledgeable bike rental shops with some shops offering e-bikes and other two-wheeled alternatives.
Scoot Around Town – With Lime and Bird scooters in-town for the summer, it's never been easier to get to where you're going on your next trip to South Lake Tahoe. Having people on these scooters instead of in cars is much better for the environment. For example, in 2020 over 60,000 people took over 200,000 rides on e-scooters. This translated to a savings of 186,000 vehicle miles traveled, 7,800 gallons of gas, and 325,000 pounds of CO2 from car emissions. Just please be sure to follow the rules of the road, be considerate of others, and park your scooter in a place that is out of the way.
Take Your Time and Stay Awhile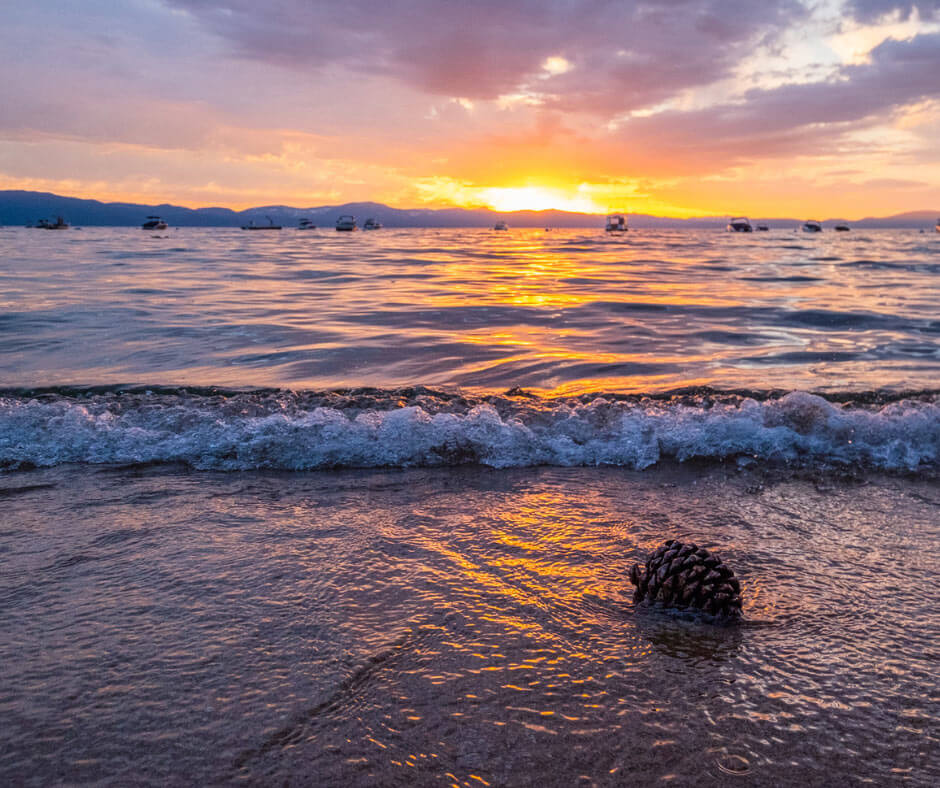 Make the most of your trip and really experience this incredible place for all that it is worth by spending a few extra days around Tahoe's south shore. Visiting for a week, instead of a weekend, reduces the pressure on our amazing service industry during peak times, can save you money, and is better for the environment since it helps to reduce the amount of carbon emissions from flying or driving here.
Put the money you spend to good use while you are here. Supporting local businesses that care about Lake Tahoe and the surrounding area is the best way to get the most out of the cash you decide to drop while you're here.
Don't Forget to Tip
Saving money while protecting the environment is great, but try not to get too carried away. A generous tip along with a simple "thank you" can go a long way towards making the day of someone that helped make your trip a little better.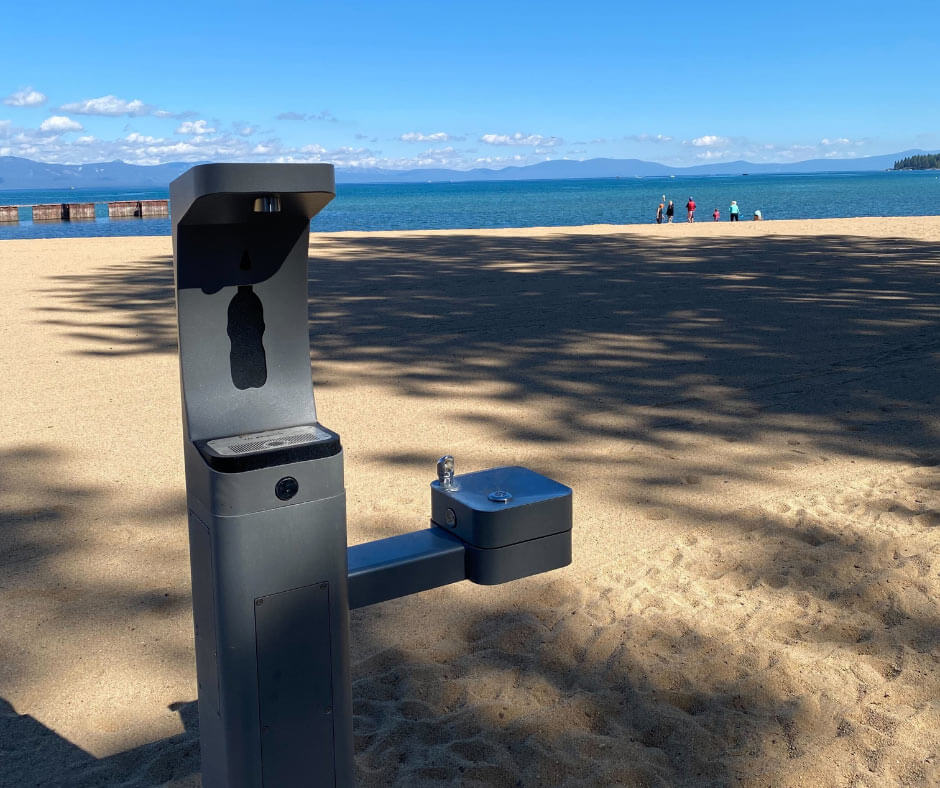 You can also save on trunk space and cash during your next trip to Lake Tahoe by not purchasing cases of plastic water bottles and instead refilling a reusable water bottle with 99.994% pure water right from the tap. Tahoe tap water is far more rigorously tested than anything you might buy in a plastic water bottle, tastes great, and is FREE!
But Wait, There's More!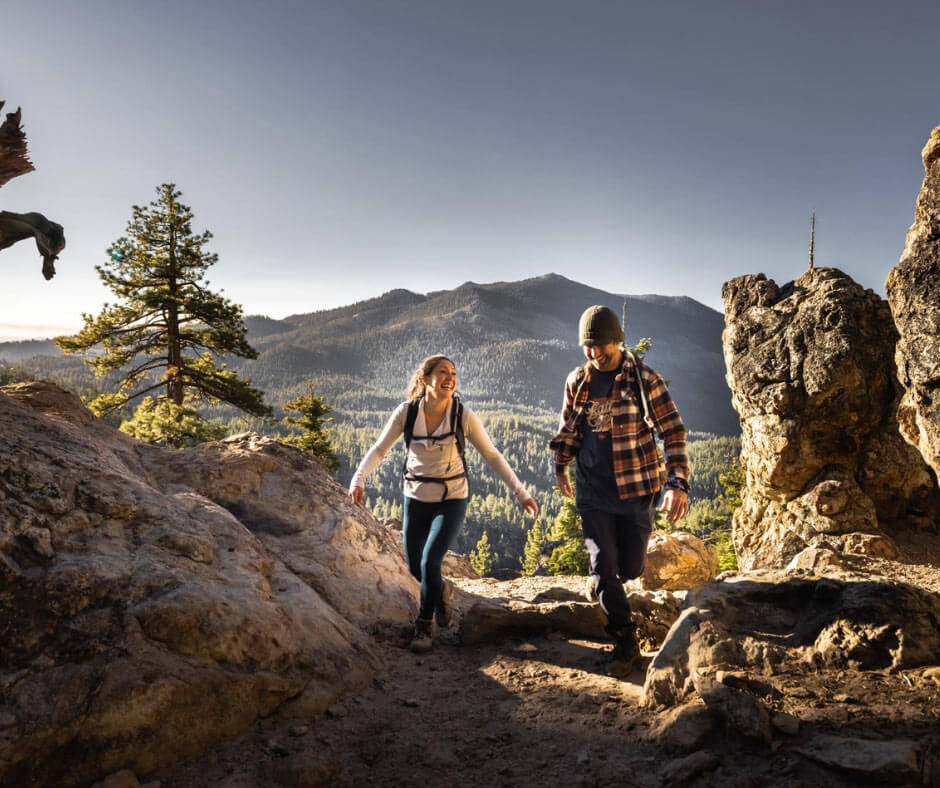 Ready to be a next-level visitor? Picking up even a few pieces of discarded trash can go a long way towards "Keeping Tahoe Blue". Click here to learn more.