South Lake Tahoe's seamless transition from winter fun to spring shenanigans is something every traveler should experience at least once in their life. From shredding the slopes to trips out on the lake, clearly, Lake Tahoe's South Shore is the place to be. Read on to discover why you should plan to visit Lake Tahoe in March.
Things To Do In Lake Tahoe in March
Hit the Slopes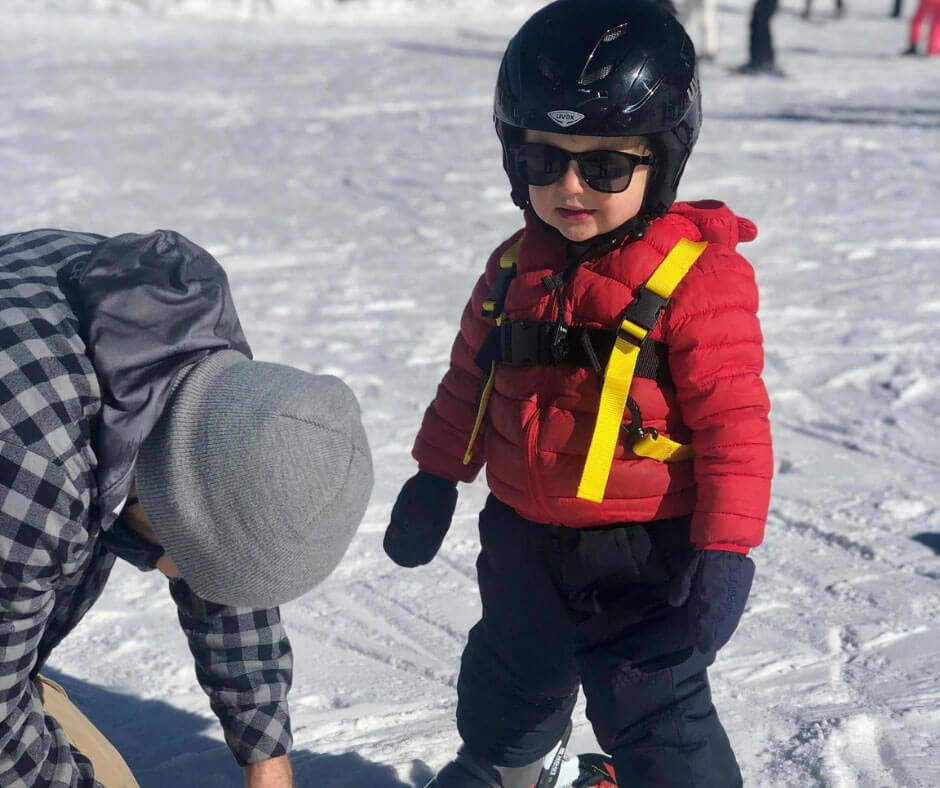 March is a month full of mystery when it comes to predicting the weather. From epic powder days to pristine bluebird runs, March in Lake Tahoe has it all, depending on the day. Though some uncertainty lingers, you can usually count on some good skiing through March. As common sense will tell you, the earlier in the year you get here, the more likely you are to have great snow and great riding conditions.
Not sure where to ride? Check out our favorite trails across all of South Lake Tahoe's resorts.
The Flaming Lips at Harrah's Lake Tahoe
The Flaming Lips are an American rock band formed in Norman, Oklahoma, in 1983. Melodically, their sound contains lush, multi-layered, psychedelic rock arrangements, but lyrically their compositions show elements of space rock, including unusual song and album titles. They are also acclaimed for their elaborate live shows, which feature costumes, balloons, puppets, video projections, complex stage light configurations, giant hands, large amounts of confetti, and frontman Wayne Coyne's signature man-sized plastic bubble, in which he traverses the audience. In 2002, Q magazine named The Flaming Lips one of the "50 Bands to See Before You Die".
Ski with a Ranger at Heavenly Mountain Resort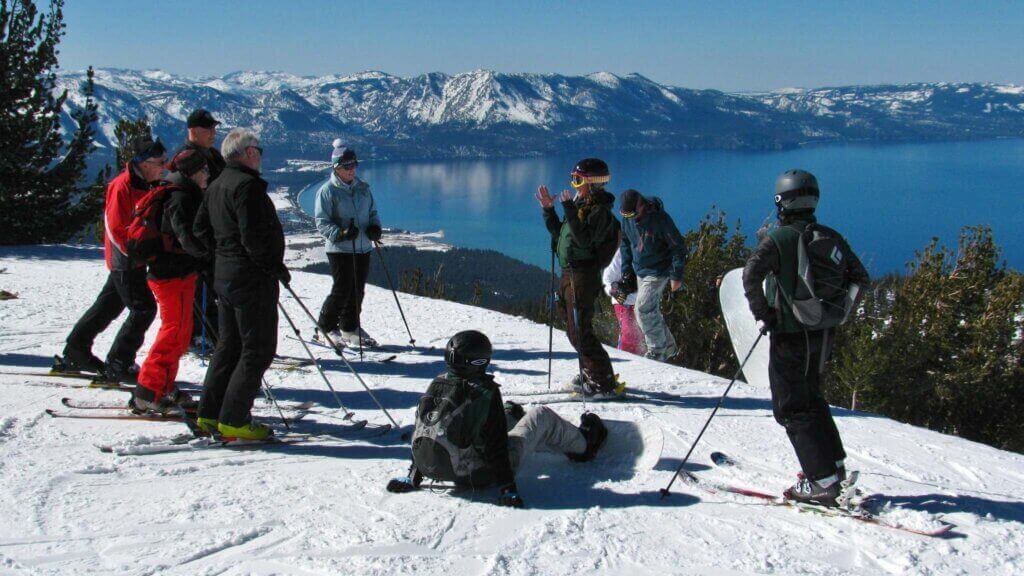 The USDA Forest Service Lake Tahoe Basin Management Unit is pleased to announce the return of Ski with a Ranger at Heavenly Mountain Resort! This free conservation education program – led by Forest Service conservation education staff and volunteers – is offered to help educate the public about the mission and role of the Forest Service in ski area management, improve public understanding of natural resource processes and issues, and promote environmental literacy and stewardship.
Tours depart from Tamarack Lodge at the top of the Heavenly Gondola every Friday in March at 10 a.m. and 1 p.m. The tours last approximately one hour and will continue through the end of March, weather permitting. Participants must be intermediate-level skiers/boarders or above and provide their own lift tickets. No reservations are required. Attendance is on a first-come-first-served basis, and the group size is limited to 12.
Check out Ski with a Ranger at Sierra at Tahoe and Kirkwood also.
For more information about Ski with a Ranger, contact Adilene Negrete at 530-543-2790 or adilene.negrete@usda.gov.
Go On An Awesome Nighttime Guided Snowshoe Hike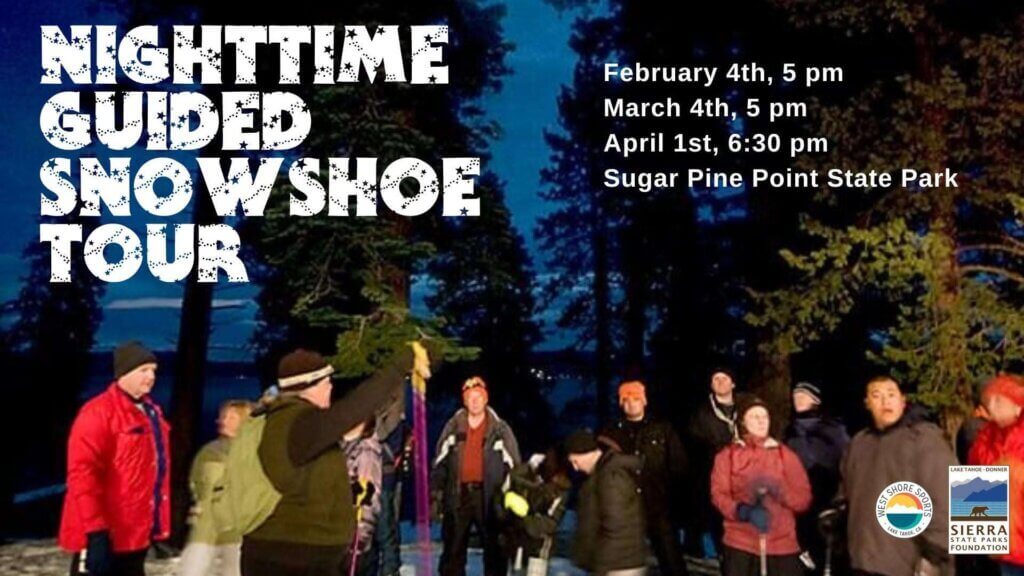 If you want to get connected to the Tahoe wilderness in a unique way, consider the nighttime snowshoe tour at Suhar Pine Point State Park; this March 4th. For those new to snowshoeing, there will be a beginner's clinic at 5:00 pm. The Full Moon hike starts promptly at 5:30 pm near the restrooms on the Day Use side of the park (lakeside entrance, east side of Highway 89).
The program lasts approximately 1½ hours and costs $50 per person for adults. Children 12 and under are $25. The cost includes snowshoe rentals, park entrance, guided hike, and guaranteed fun! Wear warm, layered clothing and winter boots. West Shore Sports generously sponsor this event, and all proceeds from the tour benefit the Sierra State Parks Foundation's educational programming.
Learn more about this nighttime hike here!
Tee-Off the 2023 Golf Season Like A Pro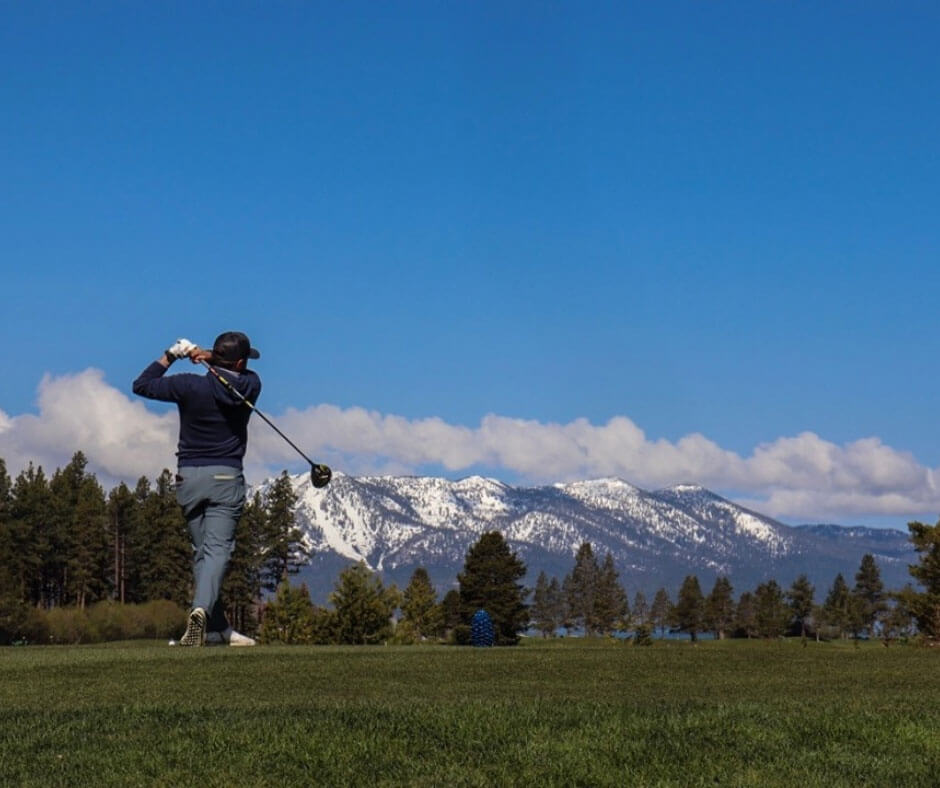 You might not have the skill to compete in the PGA, but thanks to Lake Tahoe's famous elevation, we can all but guarantee that you will have a few extra yards added to your drive.
Many Tahoe golf courses open in March (weather allowing), with lower elevation courses open in Carson City and Carson Valley.
Ready to schedule your tee time? Click here.
Watch the Big Dance Bar-side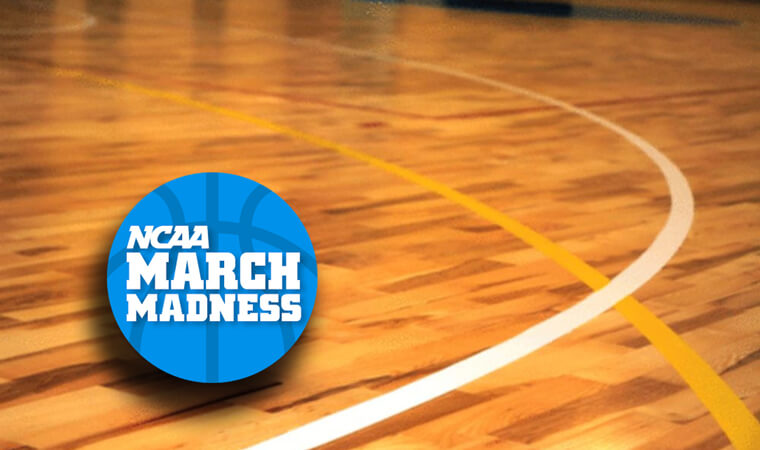 You never know what Mother Nature will bring in March, but the one thing we do know is March brings us the best of the NCAA! Ski all day, taking in some of the best snow conditions anywhere, and head up to the nearest sports bar to watch some playoff action.
Tuesday Night Blues at Harrah's Lake Tahoe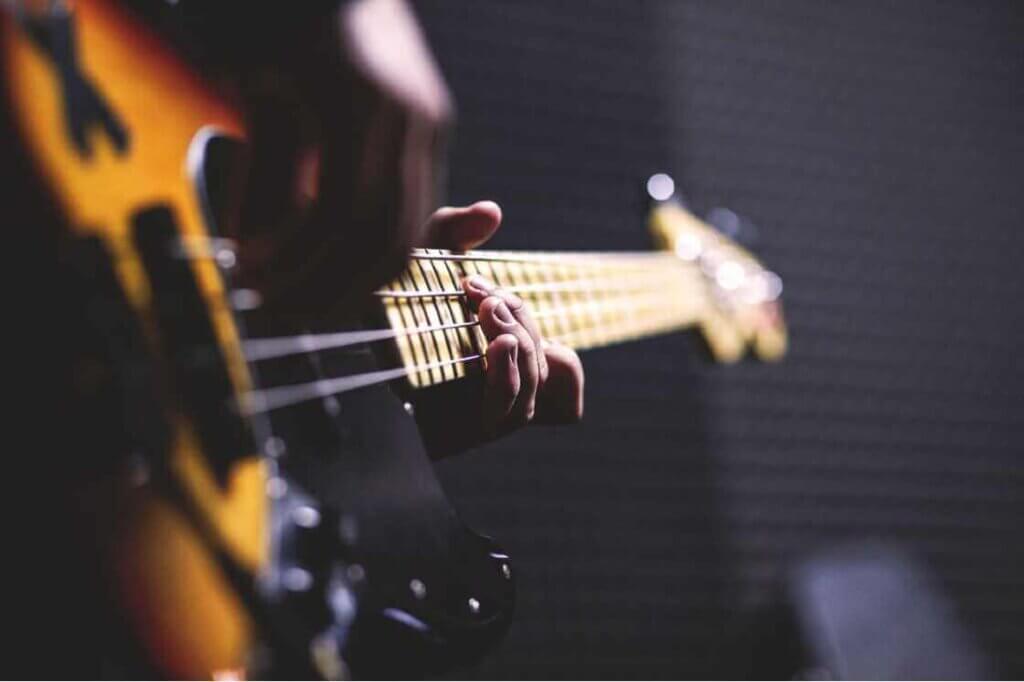 Harrah's is heating up the night every Tuesday with free Blues shows live at Casino Center Stage. Longtime Northern Nevada musician Buddy Emmer will showcase local and regional headliner artists as they front Emmer's smokin' band with some of the best blues music around.
The Buddy Emmer Blues Band has been a long-time favorite for the past fifteen years on the West Coast and Northern Nevada Blue's circuit. A versatile Blue's Band whose musical style incorporates every style the blues have influenced since its creation in the early '30s and '40s. This funky, bluesy, rockin' dance band will be sure to please all age groups at any venue.
Showtime is 8 p.m. every Tuesday.
---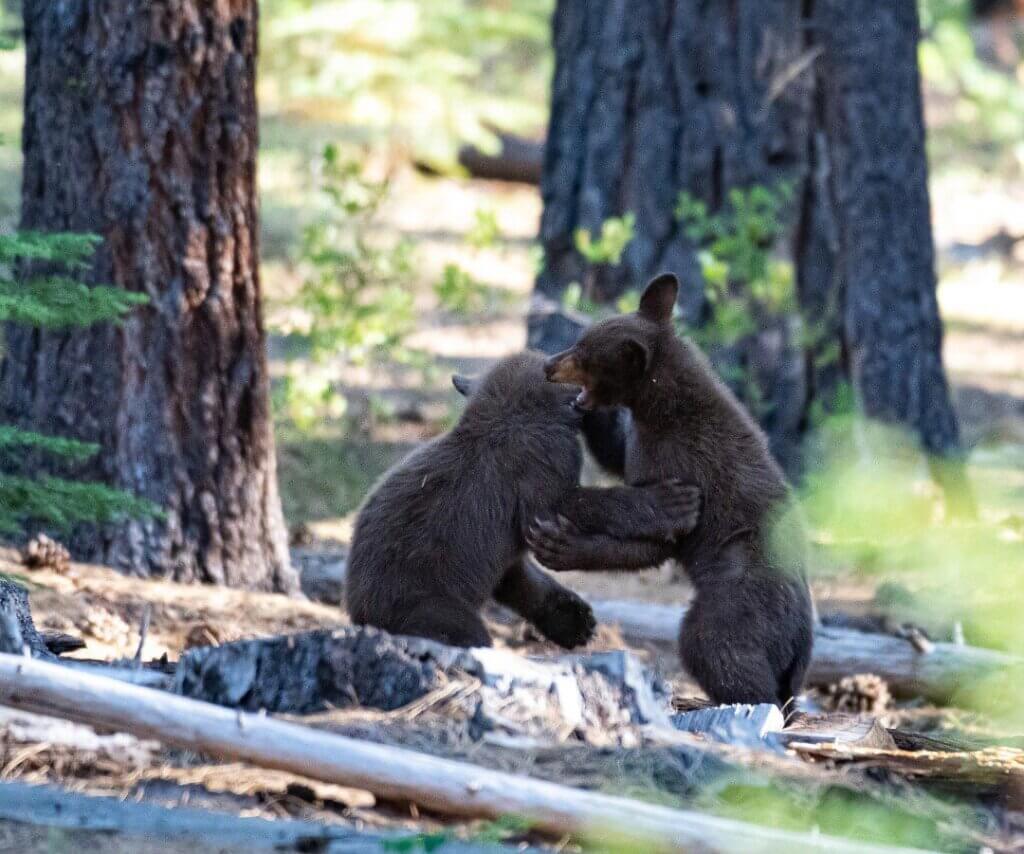 No matter what route you take on your next Lake Tahoe expedition, please be sure to have a positive impact on the local environment and wildlife along the way. As a city in the middle of a forest, South Lake Tahoe and its guests have a responsibility to keep wildlife wild by never feeding them and properly disposing of garbage in bear-resistant containers.
Ready to be a next-level visitor? Picking up even a few pieces of discarded trash can go a long way toward "Keeping Tahoe Blue." Click here to learn more.
Click here to learn more about the wildlife that calls Lake Tahoe home and how you can help keep them wild.
Check out Lake Tahoe on Instagram