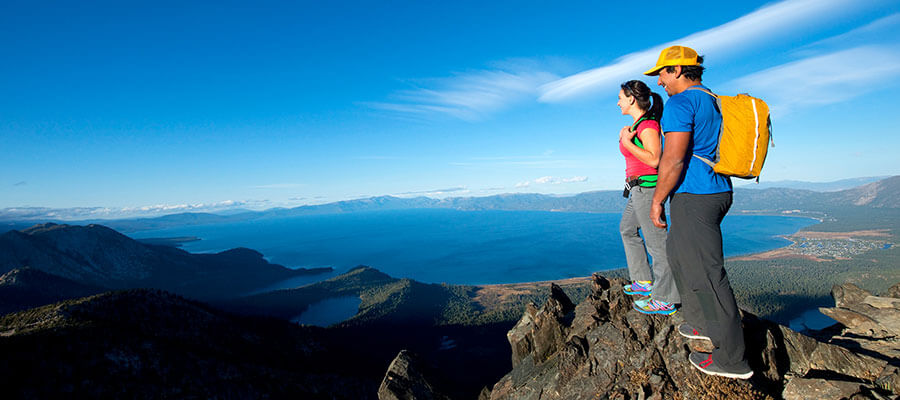 Picture it: Lake Tahoe; springtime; the snow melting away; the Sierras skirted with fresh shades of green and yellow and crystal-clear waters for miles. It's one of the country's most scenic natural playgrounds, and your meeting attendees get to explore it all.
Check out these top outdoor spring activities to add to your meeting in Lake Tahoe.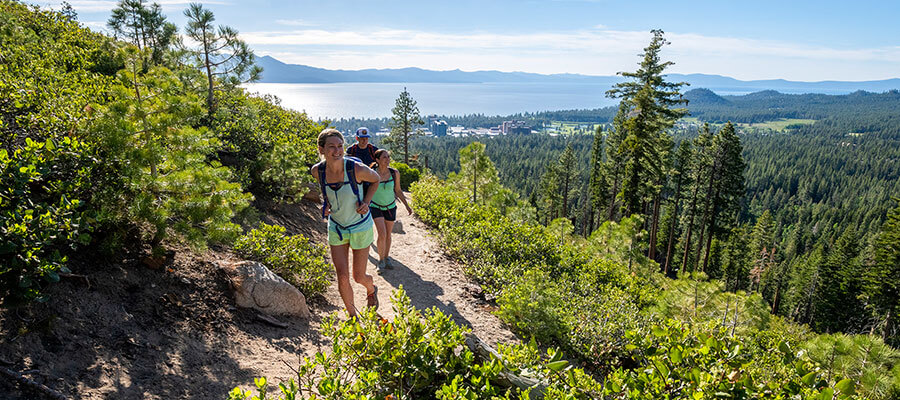 1. Waterfall Hikes
Spring is the best time to get outside and onto a hiking trail here. The water flows rapidly as the snow melts during spring runoff, which means epic (and Insta-memorable) waterfall views along some of Tahoe's best trails! Your group will find hikes for every skill level in and around Lake Tahoe. Here's a list of our five favorite waterfalls.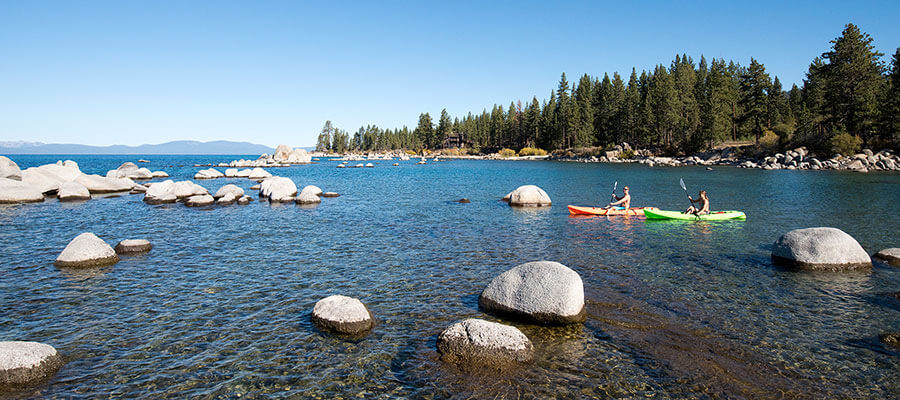 2. Clear Kayak Tours
Take a guided tour of the lake on a transparent kayak! This luxury experience lets your group glide over the second deepest lake in the U.S. and experience incredible views all day long. If you're planning for meetings all day, no problem. Your group can still experience the lake at night on an LED glow tour or LED stargazing tour.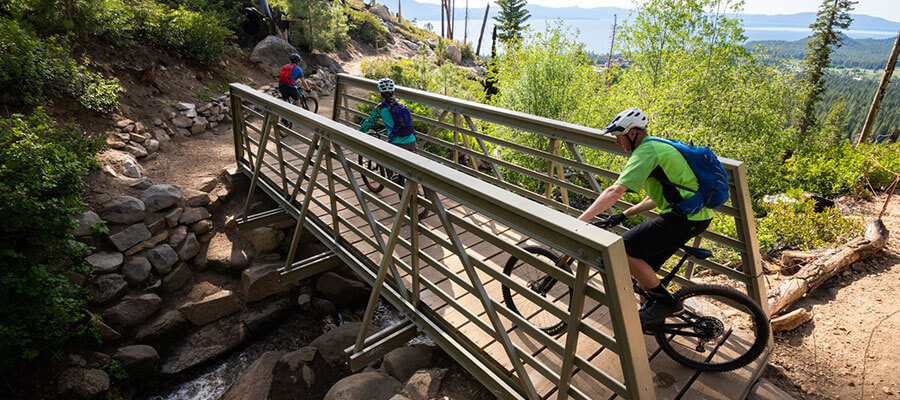 3. Mountain Biking
Lake Tahoe has legendary mountain biking trails for those in your group looking to explore some new terrain. They'll take in views of the famed Emerald Bay while biking along the 72 miles of scenic trails on the Lake Tahoe loop. Our town is a bike-friendly community, so you'll find plenty of locally owned bike shops to help with all of your rentals and biking needs. From advanced trails such as the Flume Trail to relaxing rides on the lake basin, you'll find no shortage of mountain biking activities. Here are the six most popular bike trails.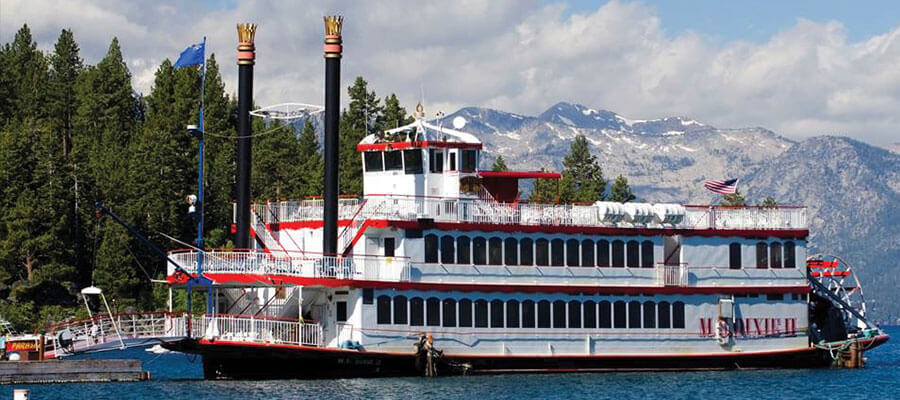 4. Lake Cruises
There's no better chaser to a day (or few days) of business than one of Lake Tahoe's unforgettable lake cruises. Attendees can relax and unwind as they breathe in the fresh Lake Tahoe breeze. There are cruises to fit every schedule, so whether you're enjoying the sunshine, watching the sunset over Emerald Bay and Vikingsholm Castle or grabbing dinner on an evening cruise, there's never a wrong time to be out on the water here.
If you're interested in booking a meeting in Lake Tahoe this spring, drop our team a line or check out more activities for your group on this list.