The "Luck of the Irish" at Lake Tahoe comes with its own pint of Guinness, a plate of corned beef and cabbage and plenty of nightlife and entertainment options.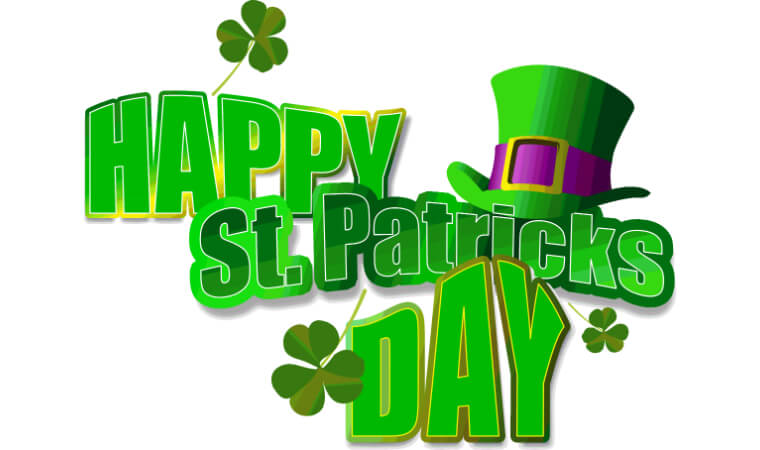 Here's a list of some favorite Irish-flavored spots for one of our favorite holidays.
The green beer will be flowing, the hot food dished out and the Irish-themed music will shift into high gear.
McP's Taphouse Grill is featuring the Guinness Girls. No cover, drink specials all day, live music, loads of giveaways, Eat, Drink & Be Merry!
St. Funkin Patrick's Day Party at Steamer's Bar & Grill. Your shenanigans are welcome, and encouraged! Steamers will be serving up delicious homemade corned beef and cabbage all day, along with their famous corned beef tacos. Drink specials ALL DAY.
Get "Sham-Rocked" at the Hard Rock Hotel & Casino Lake Tahoe! Enjoy food and drink specials at Alpine Union and Park Prime Steakhouse.
Echo Restaurant inside the Lake Tahoe Resort Hotel is celebrating all weekend with specials on green domestic beer, Irish cocktails and traditional corned beef and cabbage.
Grab your green and head down to the American Legion Post 795 of South Lake Tahoe for a fun-filled evening that includes live music by Cash Only and at traditional dinner in celebration of St. Patrick's Day on Thursday, March 17, 2022.
Annual St. Patrick's Day dinner at St. Theresa Church. This year, to-go traditional corned beef, cabbage, potatoes and carrots, and Irish soda bread are available for $15 per person. Pre-sale tickets for the event are sold after Sunday masses and a limited number will be available at the door. Dinners can be picked up from 4:00 p.m. to 6:00 p.m. at the St. Theresa Grace Hall, 1041 Lyons Avenue, South Lake Tahoe.
Lucky Beaver Bar & Burger will have corned beef and cabbage $12.99, Irish car bomb's $9 and $3 Coors light green beers.
Audible's Sports Bar & Gaming will have all you can eat corned beef tacos for $30 on March 17th.
Fox and Hound Tahoe is offering smoked corned beef sandwiches with coleslaw, 2 for $12 car bombs and $3 Jameson shots!
Join the party on March 17th on Harveys Casino Floor for a St. Patrick's Day party! Entertainment by Dueling Pianos and specialty green drinks at Purple Zebra starting at 6pm. Must be 21 or older to attend or gamble.
The Cocktail Corner, Join us for Saint Patrick's day for all your leprechaun shenanigans! DJ starts at 7 pm and we'll have $2 Jello shots, green beer, and a special cocktail menu.
Get ready for St. Patrick's day fun at Aleworx Stateline with DJ Teddy P. & DJ Scenick starting at 4 pm and no COVER! Bottle service is available.
Have fun and be safe wherever you decide to try your "Luck of the Irish," have fun and be safe!