A Guide to Snow Tubing in South Lake Tahoe
Few things are as sensational as tubing down a snow-packed slope on a bluebird day in Lake Tahoe. Whether you're an expert skier or a newbie to the snow, snow tubing brings out the smiles – and belly laughs – in all of us.
It's also a great activity for everyone, regardless of age or skill level, to enjoy together. So, if you're looking for something other than skiing this winter, we've compiled a list of Tahoe's top snow tubing parks to explore with your friends and family.
Tube Tahoe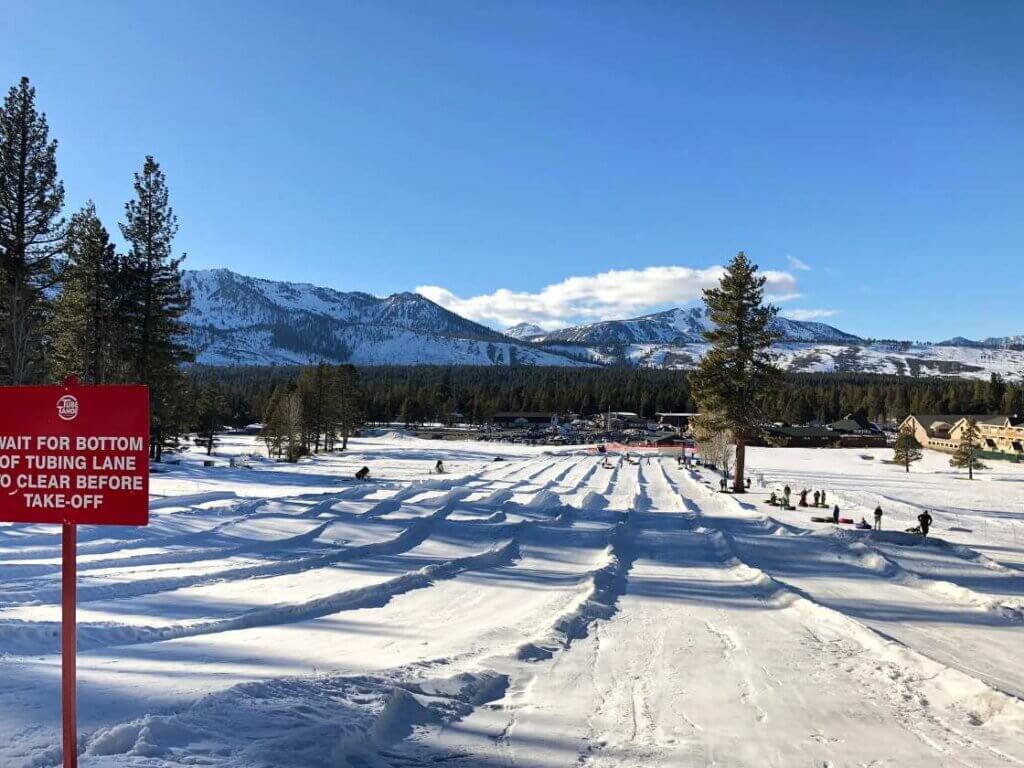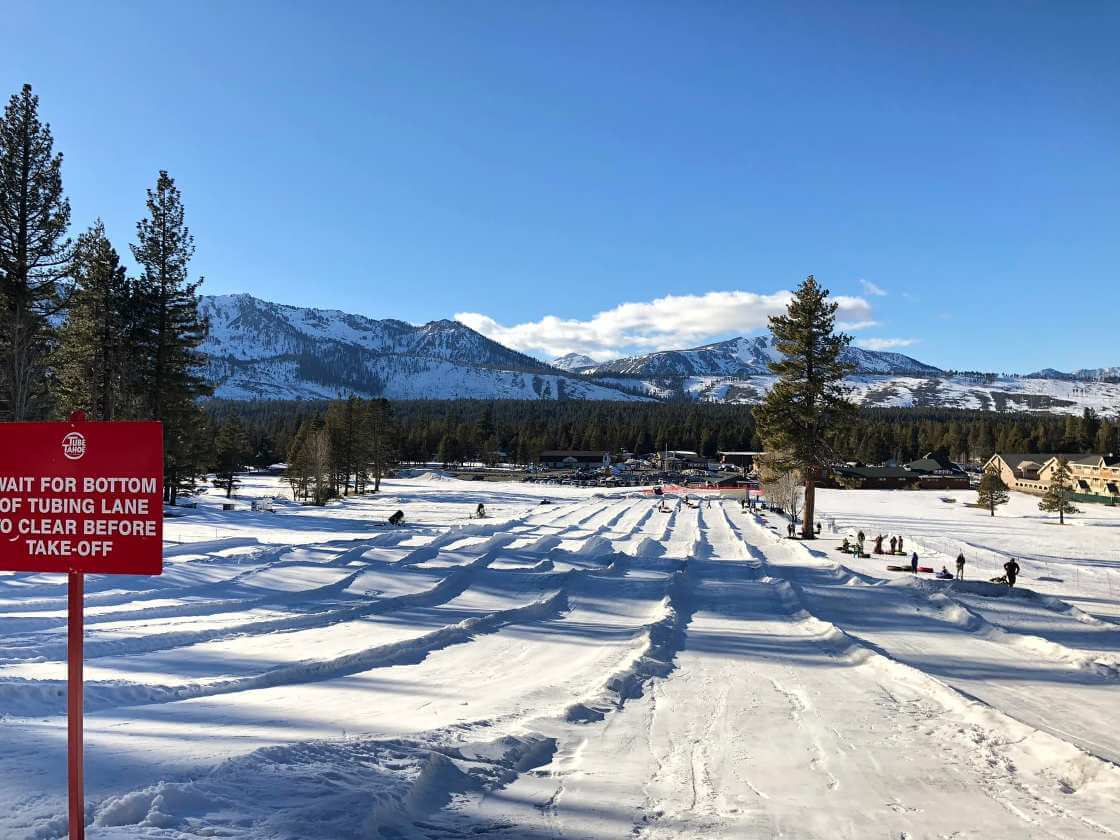 Conveniently situated on Highway 50, Tube Tahoe is the home of winter fun for the whole family. At over 500 feet in length, the eight professionally groomed tubing lanes at Tube Tahoe are some of the longest in the area. And, thanks to its snowmaking system, conditions on the hill remain great all season long.
What sets Tube Tahoe apart is its super-friendly staff and Instagram worthy views of Echo Summit and Mount Tallac. Admission includes a high-quality, hard-bottom snow tube that will have your heart pounding as it races down the lanes. Reduced pricing is available for children (ages 6 – 12), mini-tubers (ages 3 – 6), and spectators (non-riders).
This year, Tube Tahoe also introduces online reservations (mid-week only) and an annual park pass. When you visit their site, be sure to sign up for discount notifications and updates.
For pricing, hours of operation, and online reservations: www.tubetahoe.com
Read Jessica O.'s review of TubeTahoe on Yelp
Blizzard Mountain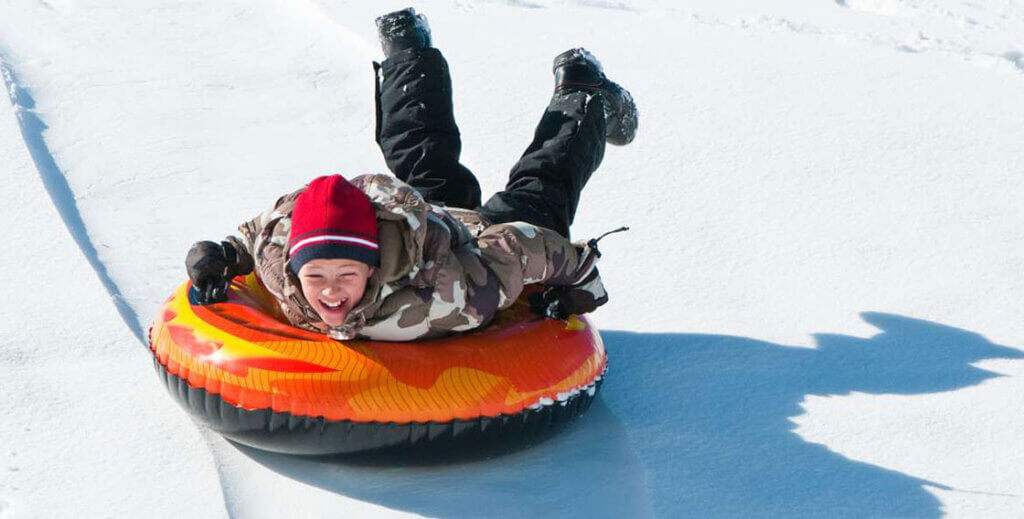 Located at the Sierra-at-Tahoe ski resort, Blizzard Mountain is a family-friendly sledding facility that boasts two lift-accessible tubing lanes. Just lay back and relax to get to the top while the rope tow pulls you up.
Each lane has a starter deck for easy take-off and a gentle run-out that allows for a comfortable stop. Visitors can purchase a general admission tubing ticket (peak/non-peak pricing) or a snowplay ticket for spectating.
Due to last year's Caldor Fire, Blizzard Mountain may look a bit different this year, but the resort is planning to open for the 22/23 season.
For pricing and hours of operation: https://www.sierraattahoe.com/blizzard-mountain/
Read Jennifer L.'s review of Sierra At Tahoe Tubing on Yelp
Adventure Mountain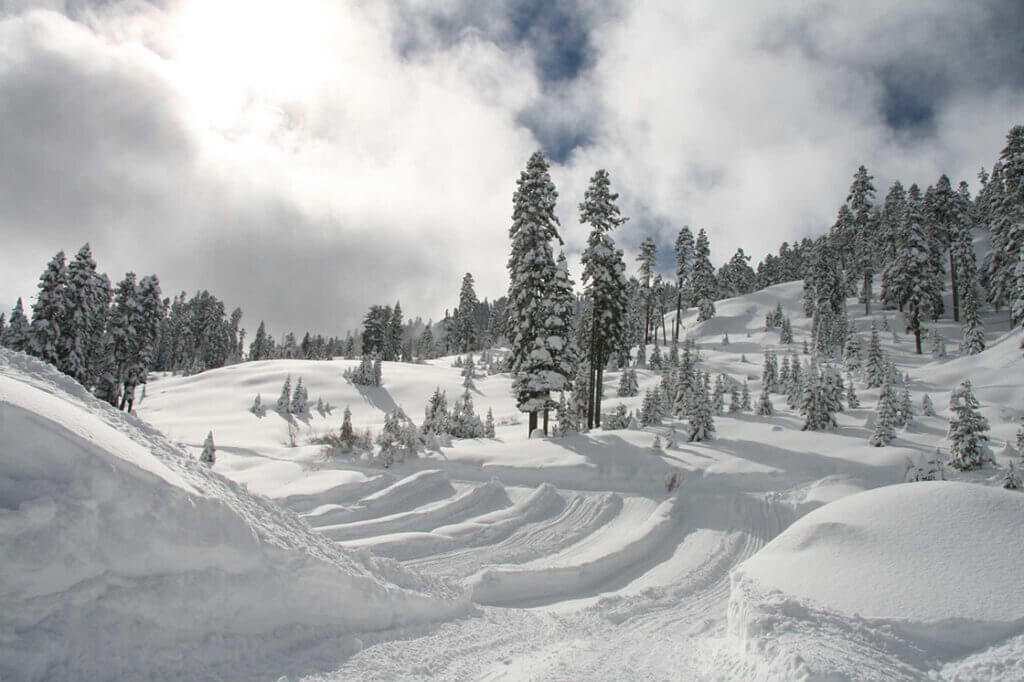 With a base elevation of 7,400 feet, Adventure Mountain is the highest tubing destination in South Lake Tahoe, which means loads of natural snow. The park sits on over 40 acres of pristine mountain terrain and offers up to 18 groomed tubing lanes for tubers of every age and level.
This year, the park is introducing The Snake, a winding lane over 500 feet long. The park is a long-time favorite, so arrive early in the morning before parking is sold out.
For pricing and hours of operation: https://www.adventuremountaintahoe.com
Read Marisela S.'s review of Adventure Mountain Lake Tahoe on Yelp
Preparing for the Slopes
Before you head out to one of our amazing snow tubing parks, here is a quick word on what to pack and wear.
Boots, not Shoes: Snow is cold and sometimes wet, so opt for a sturdy pair of winter boots or water-resistant hiking boots. A great grip is essential too since you'll have to do a bit of climbing at most of our local spots.
Dress in Layers: Although it's winter, our California sun and a bit of physical exertion can turn a cold day warm pretty quickly. Wear at least three layers to strip down if you start heating up.
Bring Shades (or Goggles): On a sunny day in Tahoe, the reflection of the sun on the snow can be…well…blinding. Be sure to grab a pair of sunglasses or ski goggles before you head out.
Slap on Sunblock: If you haven't noticed yet, the sun is a theme in Tahoe. Any exposed skin, including cheeks, lips, ears, and neck, is prone to sunburns if unprotected. It may feel cold, but the sun still has a bite, so slather up with sunblock.
Protect your Noggin: Tubing is a family-friendly activity, but it's still worth wearing a helmet when you visit the hills. Depending on the slope, snow condition, and lane length, tubers can reach high speeds, and a spill or a collision can hurt.
For more winter sports in South Lake Tahoe, visit visitlaketahoe.com/winter-sports/lake-tahoe-winter-sports/