A Water Route Through Paradise! The Lake Tahoe Water Trail is a designated route around the 72-mile shoreline of Lake Tahoe with recognizable access points, resting places, campgrounds, lodging, points of interest and related support facilities to accommodate recreational kayakers and canoeists. For information visit, laketahoewatertrail.org or call (530) 542-5651.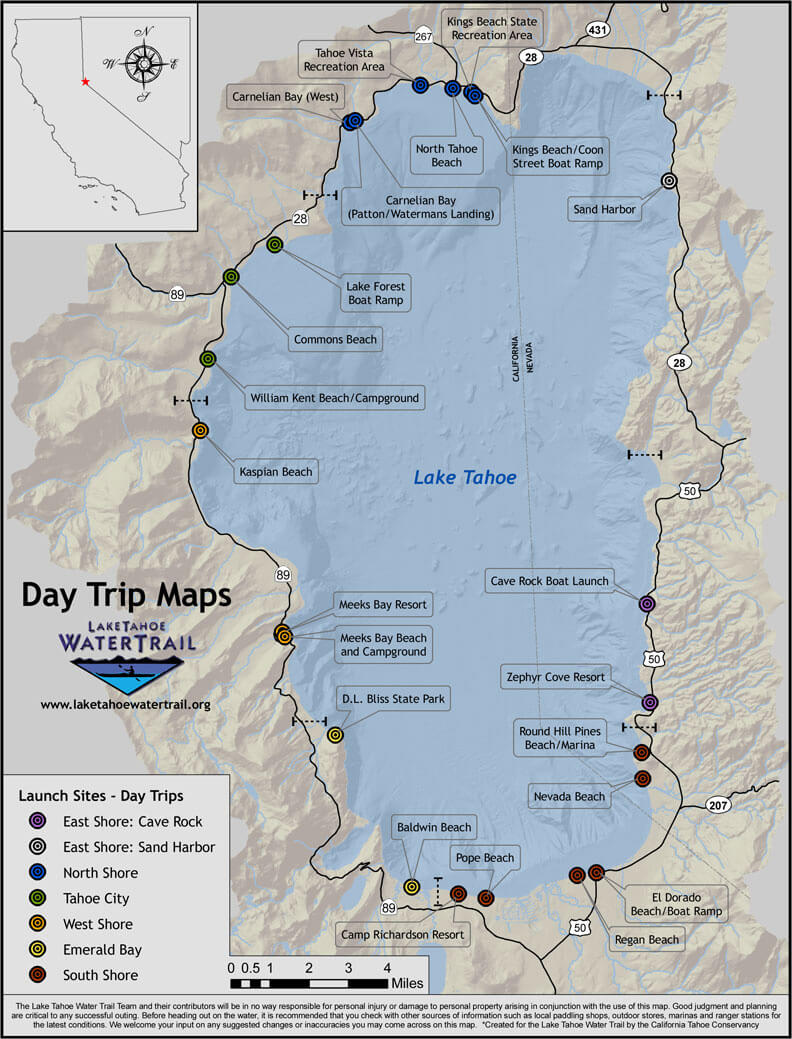 Any time you are out on Lake Tahoe, you are on the Lake Tahoe Water Trail!
Lake Tahoe offers 72+ miles of shoreline, with sandy beaches and rocky inlets – ideal conditions for kayaks, paddleboards, and other non-motorized watercraft. Public agencies in both states operate beaches with good launching opportunities.
Get the waterproof map and guide.
The map on our website identifies the main launch sites for a wide variety of day trip experiences. At these sites, you will find parking and restrooms during the summer paddling season. We also offer overnight trip maps, seasonal closures, tips, and group trip details.
Come paddle with us!
Lake Tahoe Water Trail
800 El Dorado Ave, South Lake Tahoe, CA 96152