Where to Go in California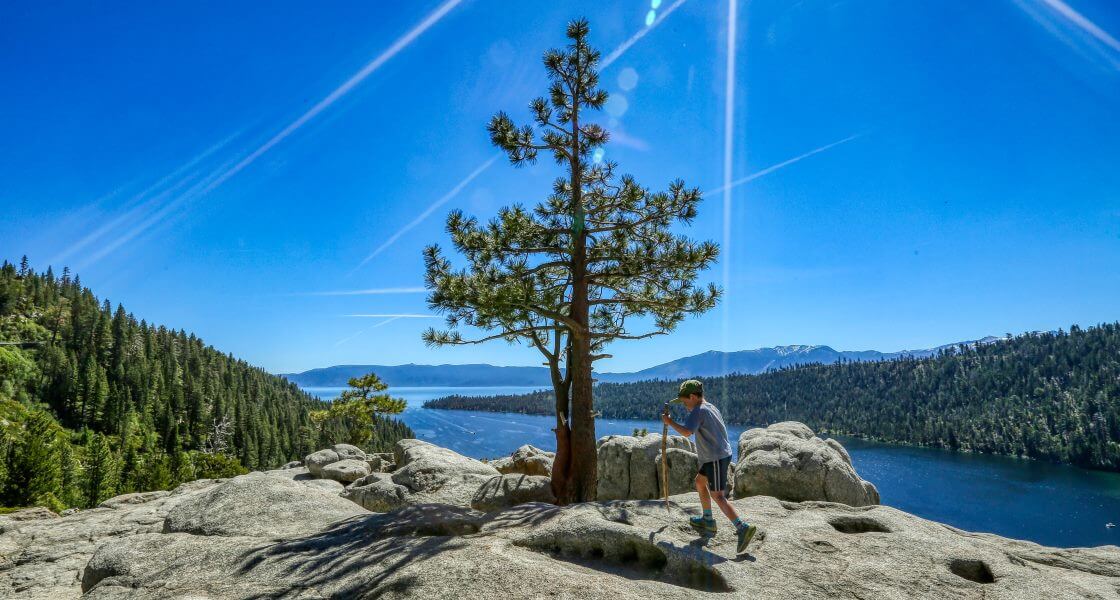 Wondering Where to Go in California? Stop wondering. Lake Tahoe is waiting for you.
California is an expansive state filled with things to do and places to see. So much so, that most find themselves pondering where to go in California. One thing stands true: ask people who have visited from around the globe and you'll get the same response from most: Lake Tahoe is the ultimate California getaway.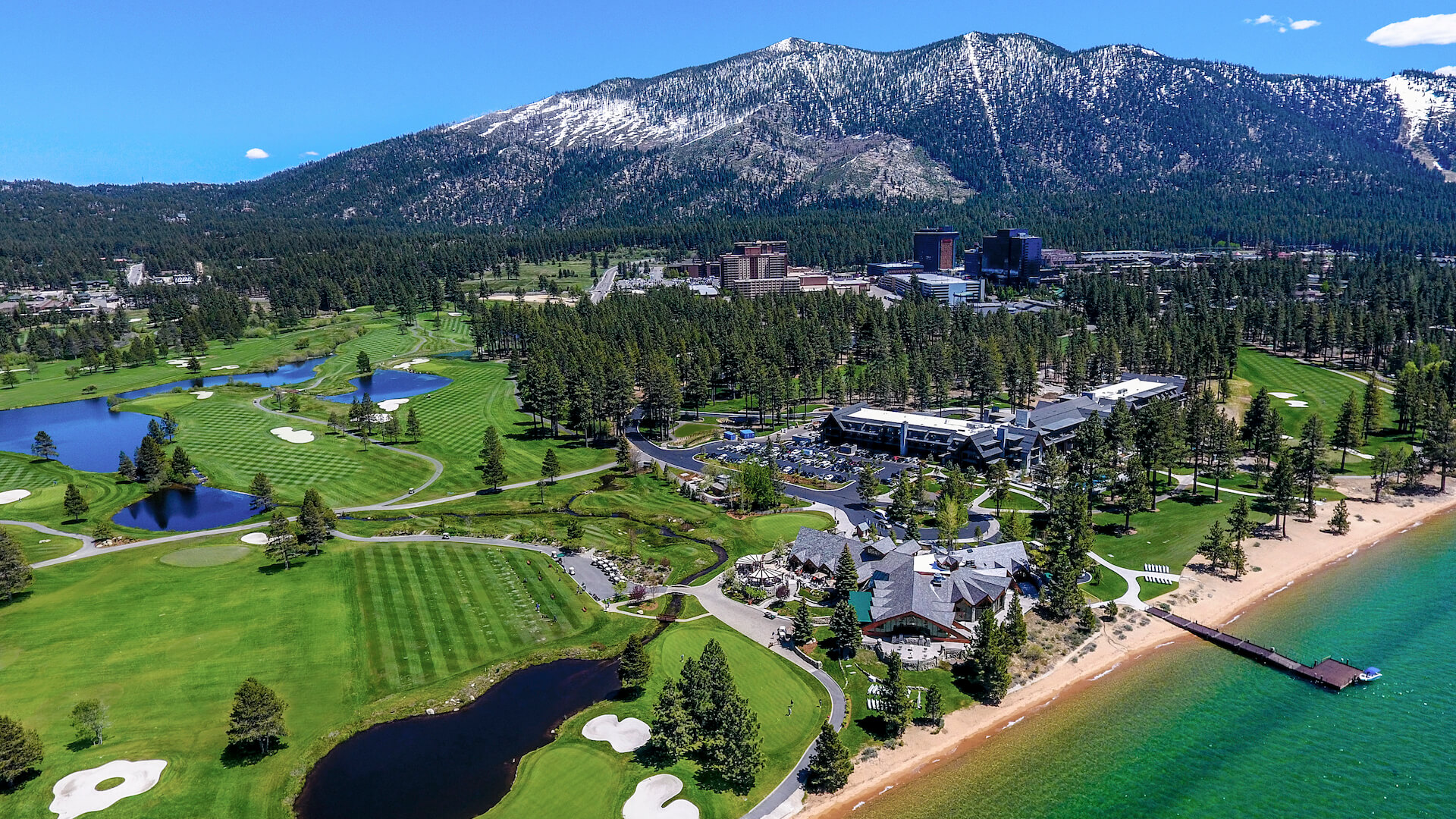 A myriad of activities, sights, dining, and learning opportunities are found during a visit to Tahoe. Mild temperatures, boundless outdoor recreation, an average of 249 sunny days annually, and close proximity from the Bay Area or Southern California up Interstate 5 beckon visitors from across the state, as well as the globe.
Need a fun- or relaxation-filled getaway? Find your inspiration below.
Here's our list of where to go in California, specific to Lake Tahoe
Unwind and visit Lake Tahoe beaches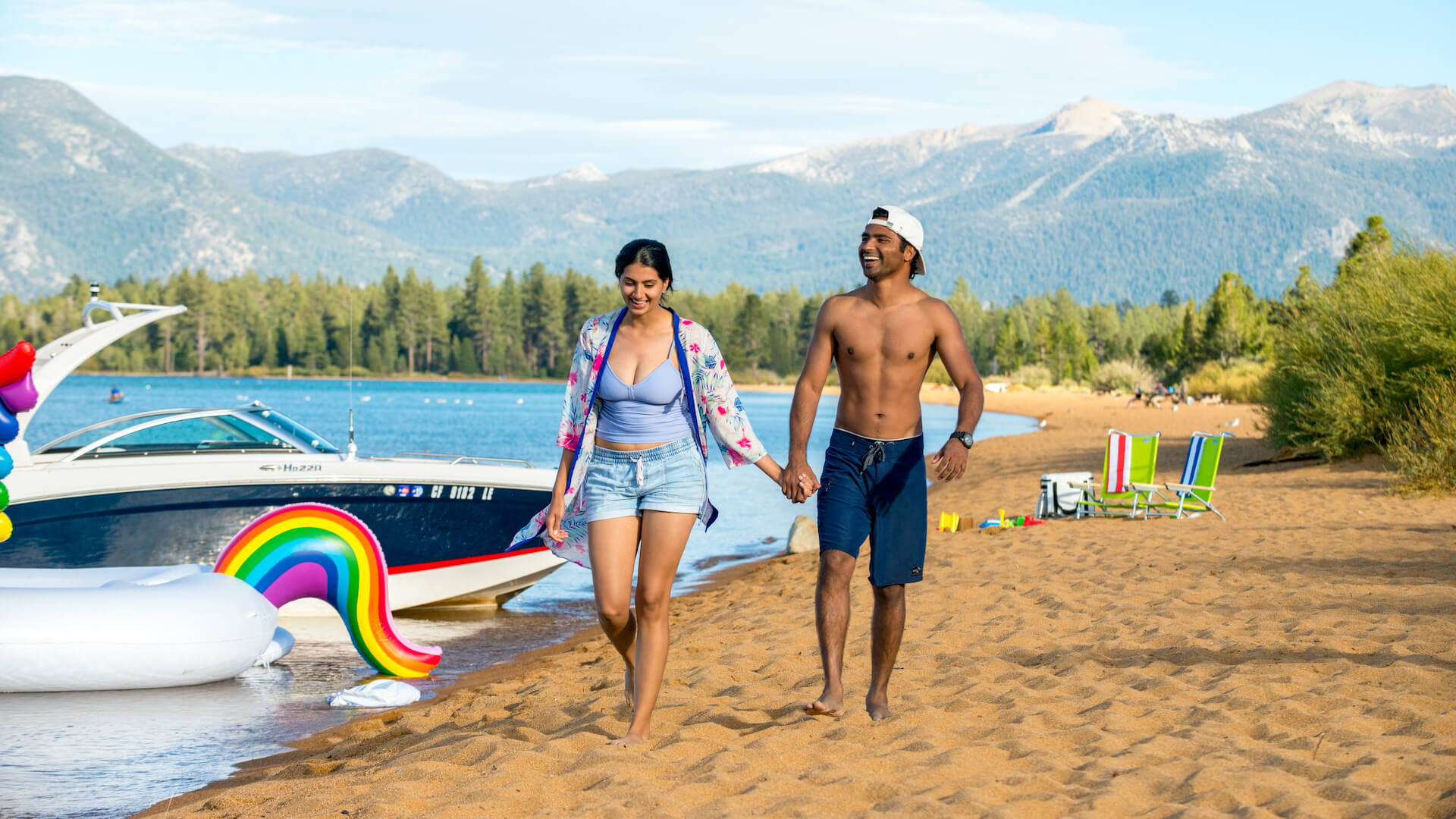 Sandy beaches and lapping waves tempt relaxation seekers from Tahoe's shoreline. Bring your beach towel, cooler, and water toys to Pope Beach in Lake Tahoe and find a spot on the beach's ¾-mile of waterfront.
Lakeside Beach also provides a reprieve from the hustle and bustle. Set in the heart of Lake Tahoe, the beach offers play equipment for kids, picnic tables, a volleyball net, and a breakwater for protected swimming, making it a top choice when it comes to figuring out where to go in California. Bring your beach chairs or rent some on-site and set up for the day on Lakeside's sandy beaches. At the on-site marina, boats, jet skis, and other water toys can be rented also.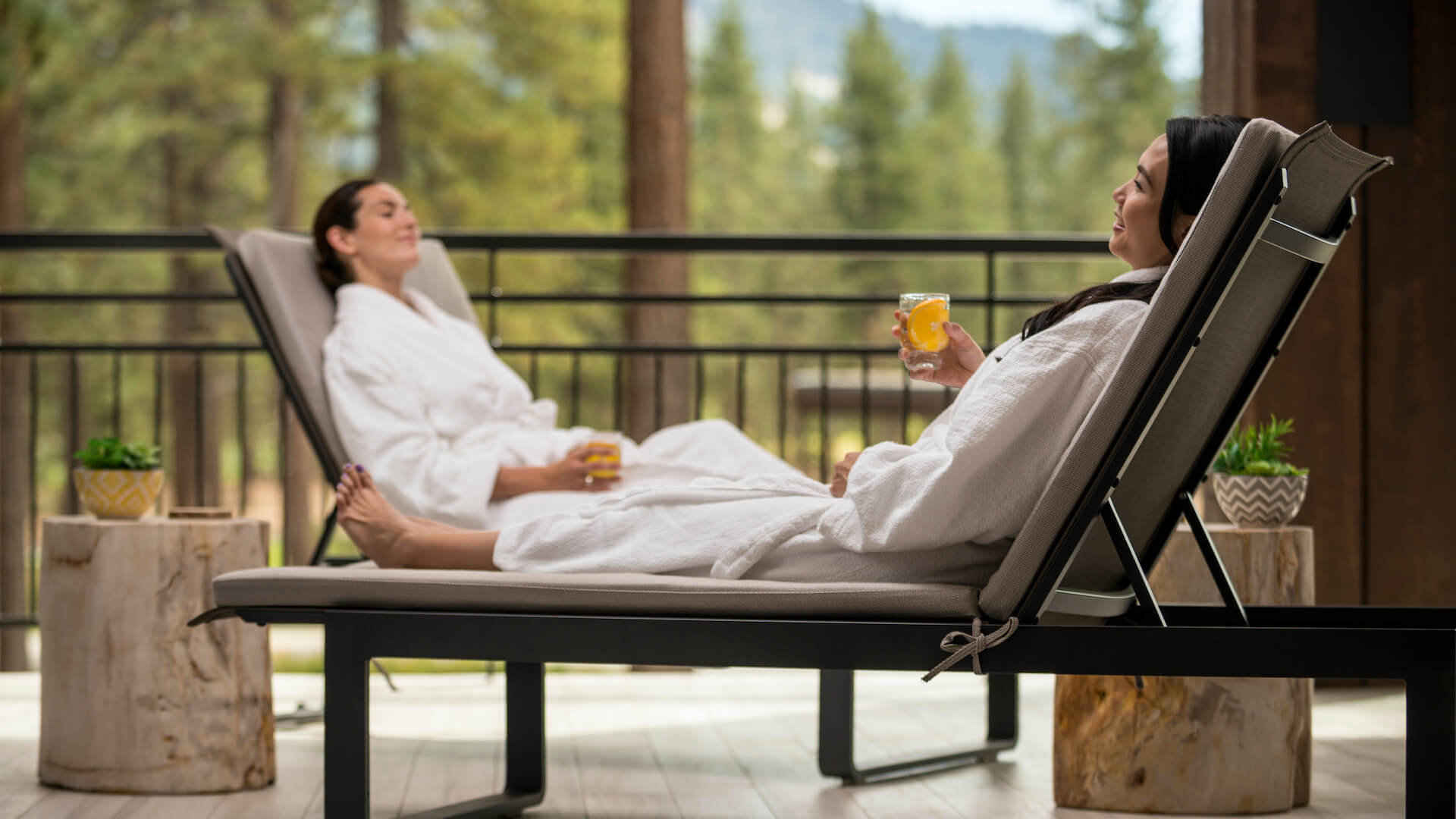 Sometimes a spa day is critically needed. No worries about finding one in Tahoe. Visit any of the dozens of exceptional spas found around the lake for a day of pampering.
Sightsee in Lake Tahoe
See it all. Explore the lake's perimeter by driving around Tahoe's 72-mile circumference and catch magnificent, photo-worthy views at practically every turn.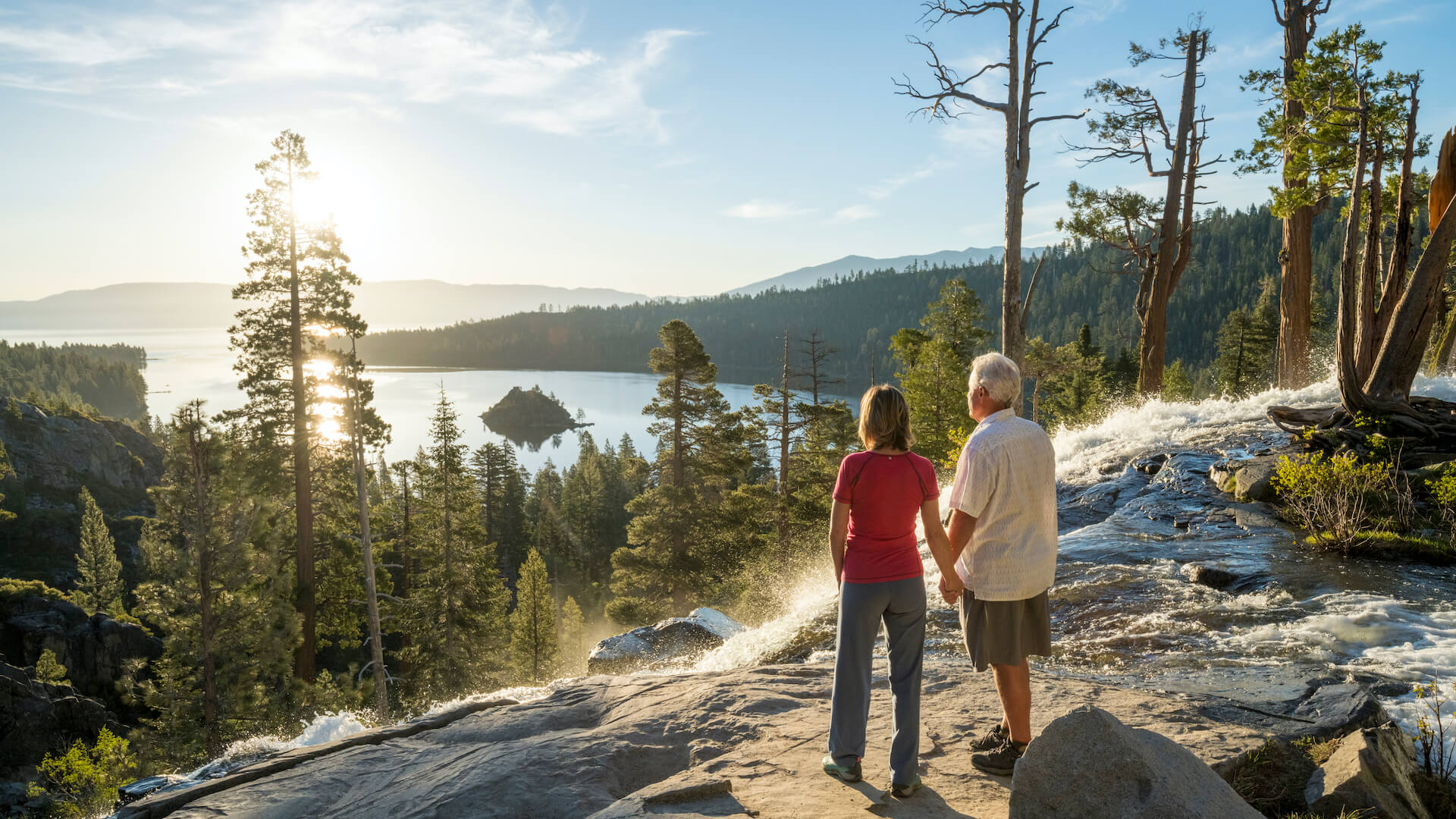 A glorious drive from Lake Tahoe, motor to Emerald Bay for some of the world's most spectacular sightseeing. Watch waterfalls cascade down the granite faces, and gaze out over the lake from one of the best vantage points found in Tahoe. Tour Vikingsholm, a Scandinavian castle built in the early 20th century on the bay shores. Kayaking or paddleboarding to Fannette Island, the only landmass found in Tahoe, located in the center of Emerald Bay, provides further exploratory fun.
As well, the Emerald Bay State Underwater Park is idyllic for SCUBA divers, as it's the final resting place for a multitude of watercraft from last century.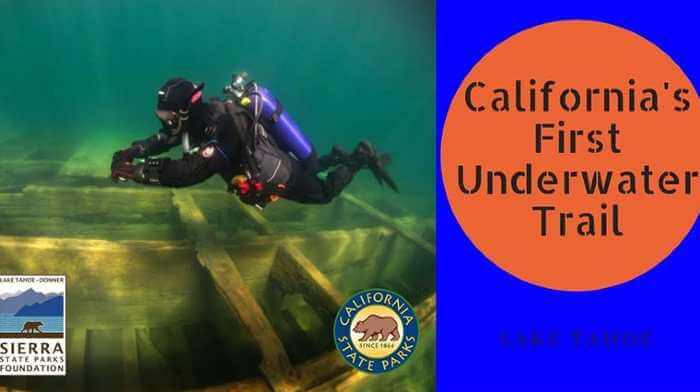 "We loved Emerald Bay so much, it was the highlight of our Tahoe trip," said Dennis DuCharme of Las Vegas. "It was incredibly beautiful, we've never seen anyplace like it, and the hike was challenging but worth every step!"
Another exceptional lake-viewing locale is from the top of Heavenly Lake Tahoe. Hop on the gondola for jaw-dropping vistas of Tahoe and the surrounding Sierra. Hike around the top of the mountain for more awe-inspiring sights. The views alone keep it top of the list when it comes to where to go in California.
Tahoe Wine and Dine
What are you hungry for? You'll find it in Lake Tahoe.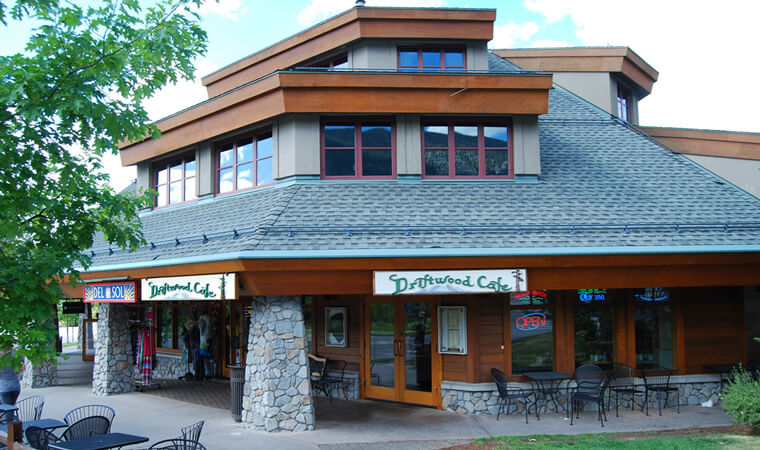 In Heavenly Village you'll find everything from hearty breakfasts at the Driftwood Café and fresh Latin cuisine at Azul, to mouthwatering pies at Base Camp Pizza Company and gourmet pub cuisine at Gunbarrel Tavern and Eatery. You can even get involved in your dinner prep at Fire + Ice Interactive Grill and Bar.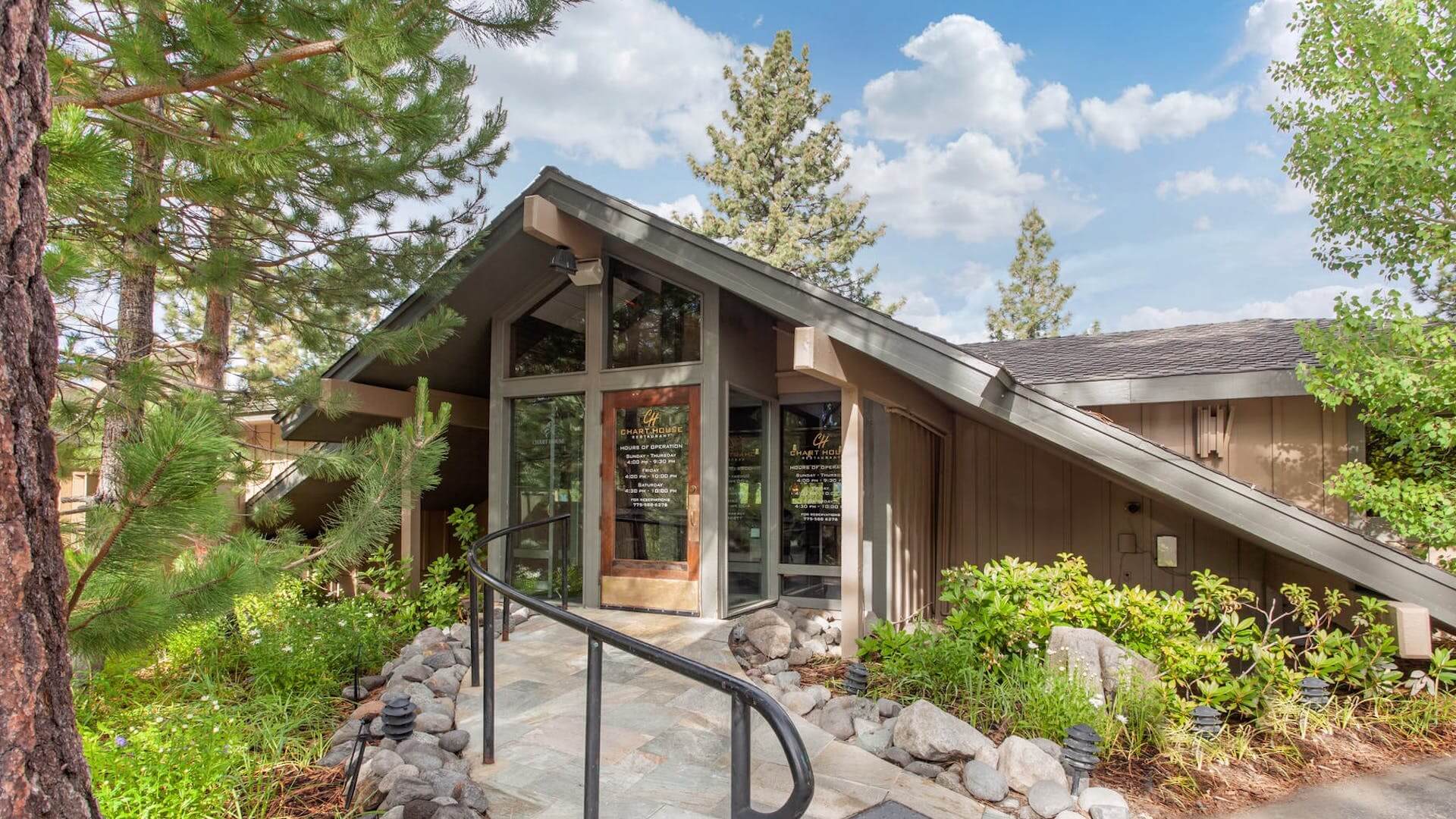 Dinner while gazing at the glowing sun falling into Tahoe is sublime. At the Chart House Lake View Restaurant, revel in the views while enjoying world-class wines or their crafted cocktails along with delectable dishes such as filet and lobster or fire-roasted Baja salmon.
Celebrities are frequently spotted in Lake Tahoe. One even put his name on a restaurant.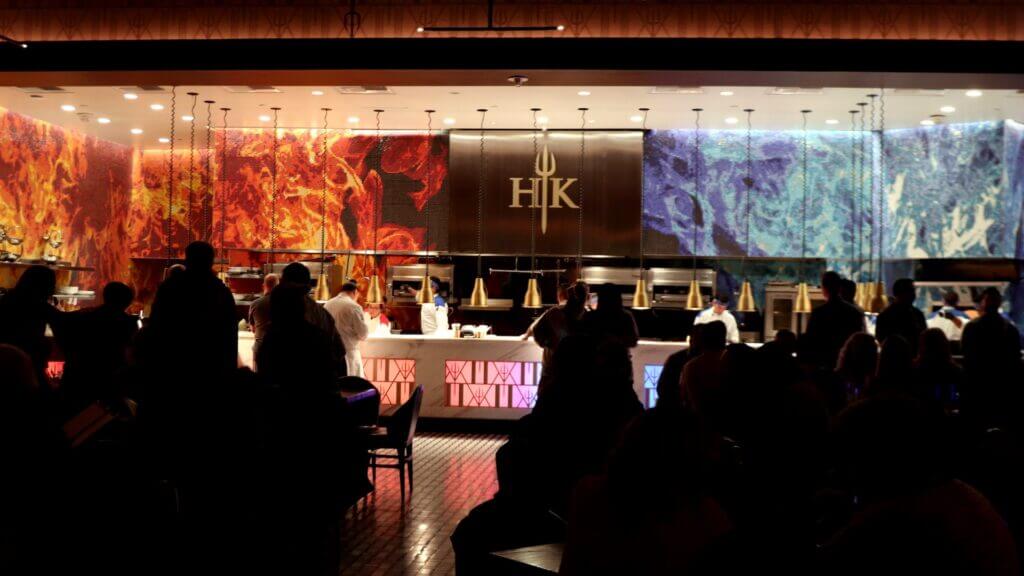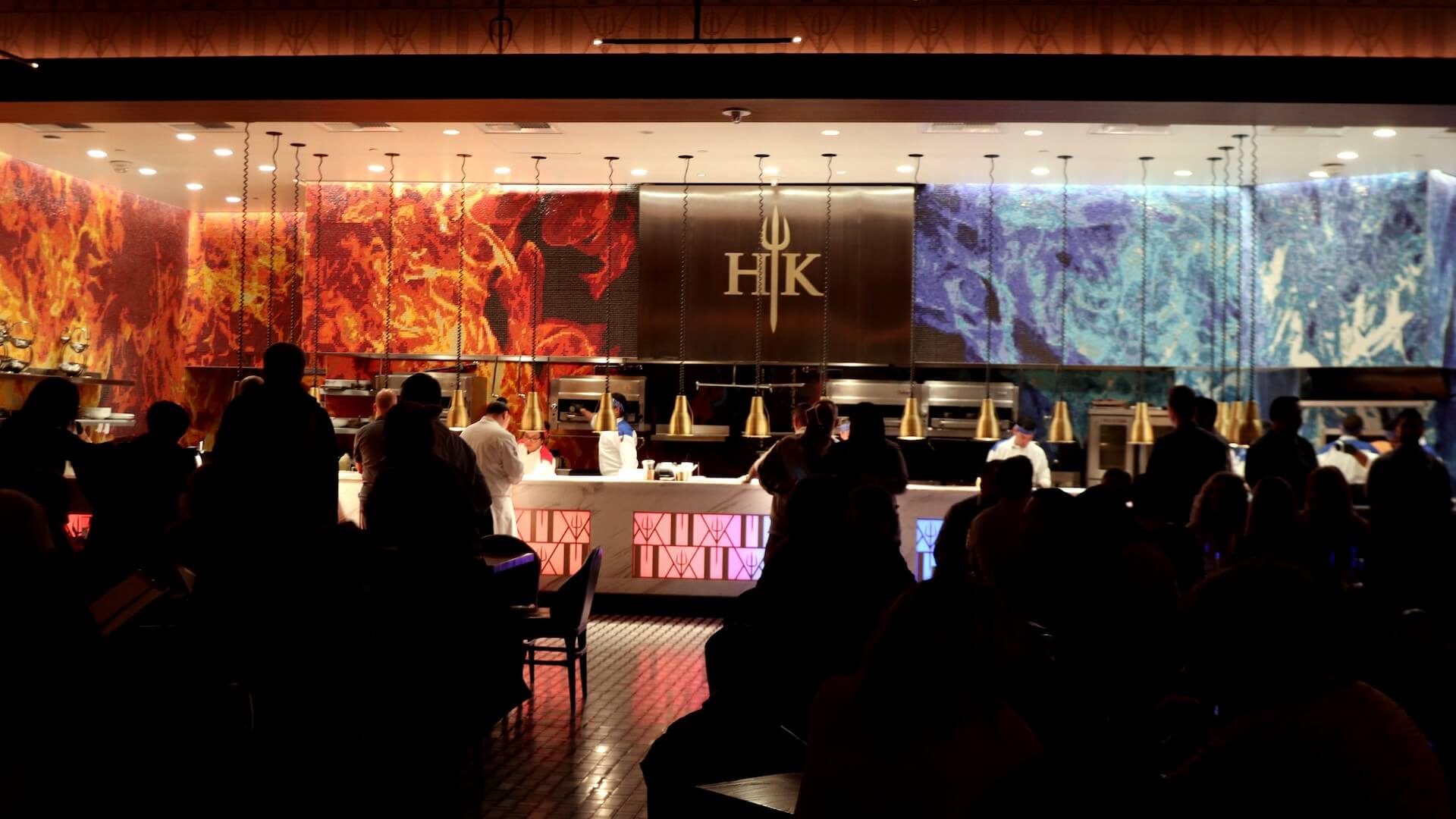 Set in a historic space in Harveys Lake Tahoe that captures the extraordinary essence of the region from its high vantage point and soaring windows, Gordon Ramsay HELL'S KITCHEN Lake Tahoe invites guests to feast on Chef Ramsey's signature dishes like Beef Wellington, Pan Seared Scallops, Crispy Skin Salmon and Lobster Risotto. Don't worry, no one will be filming you devouring the dishes.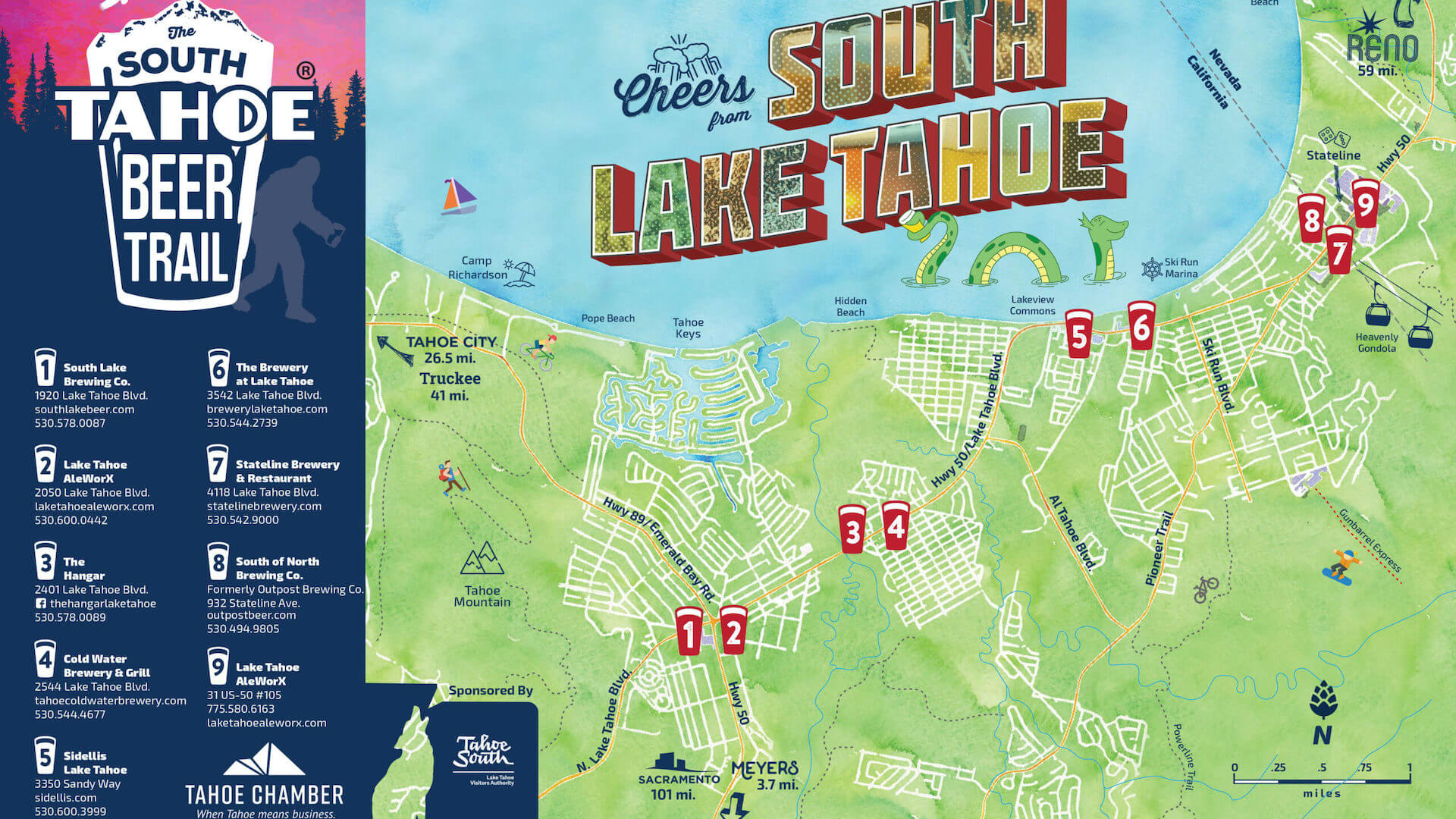 Microbrews are a fantastic way to cool off after a hard day of play. Let the Lake Tahoe Beer Trail map guide you to some of Tahoe's best breweries, each with its own distinctive settings and offerings, many sourced from local ingredients.
Find your adventure in Lake Tahoe
Playtime is found around every corner in Tahoe.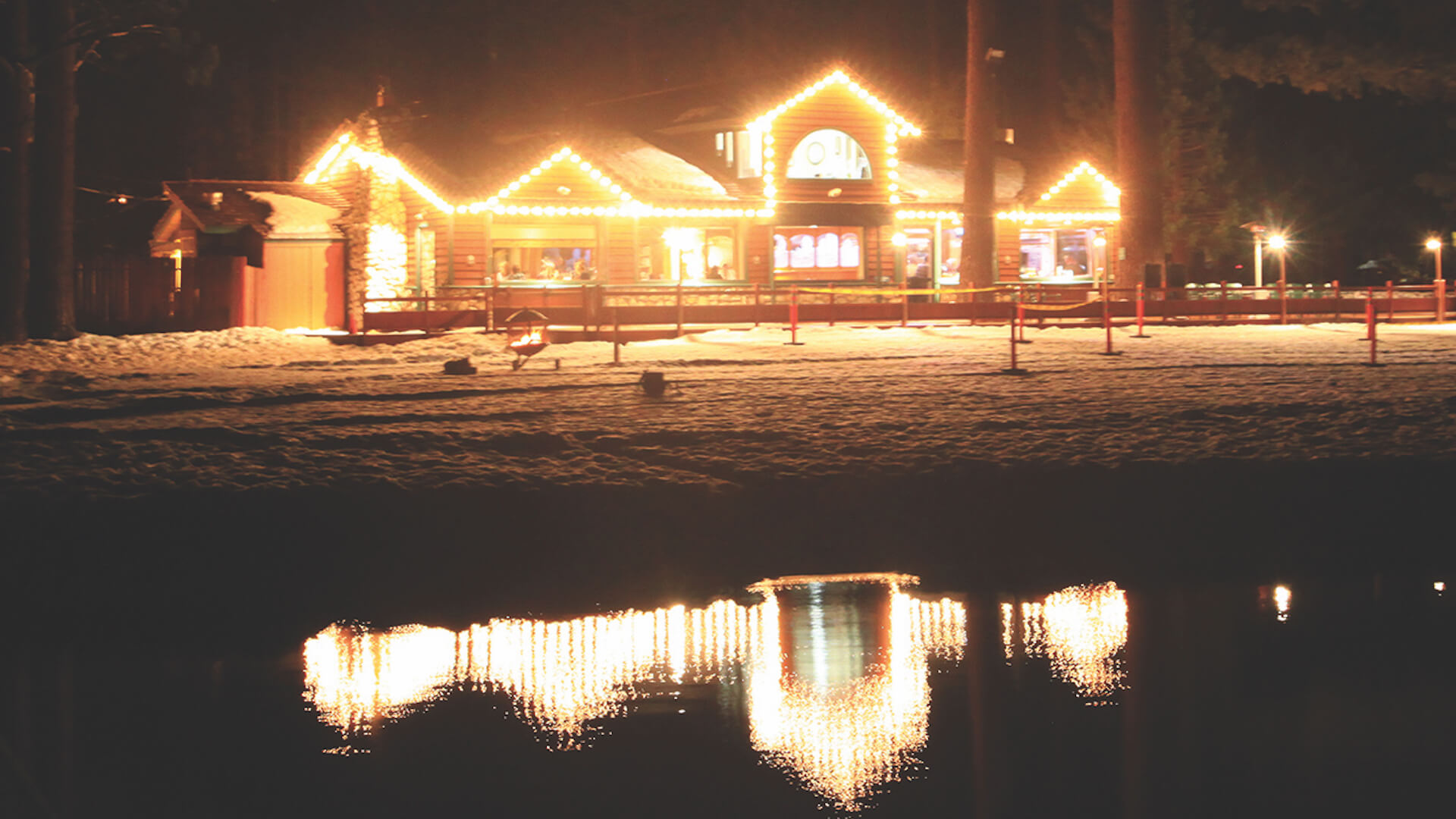 Want water sports? Camp Richardson's historic marina on Lake Tahoe's west end rents motorboats, kayaks, SUPs, jet skis, and more. You can also take their Rum Runner cruise and imbibe on the resort's famous cocktail while cruising to Emerald Bay.
For different adventure options, hit Zephyr Cove on the east end. Brave a parasailing trip from their marina, rent a pedal boat or Yamaha Waverunner, then grab a cocktail at their beachside bar. They also have rustic cabins for rent mere steps from the beach.
Down the way at Stateline, gaming rules. Try your hand at the table games or slots within the resorts such as Harveys, Harrah's, Montbleu, or the Hard Rock Lake Tahoe.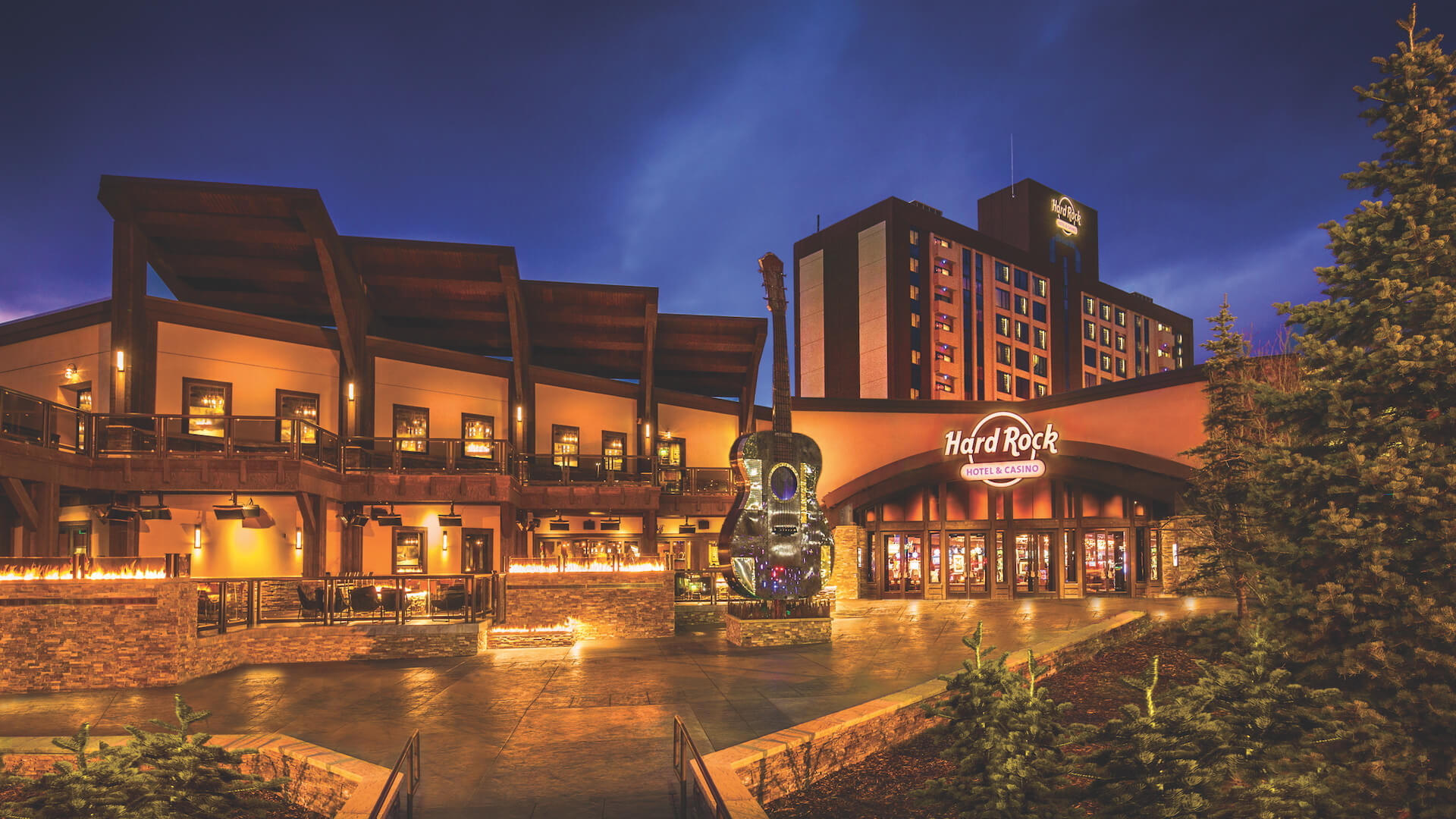 Dancing the night away is also easy in Lake Tahoe. Nightlife here is hoppin'.
Show off your moves at Blu Nightclub, PEEK Nightclub, Vinyl at the Hard Rock, or the Opal Ultra Lounge. Or hit the many area bars for a more mellow—but equally intoxicating and entertaining—experience.
Learn and visit Lake Tahoe museums
Dive into Tahoe's history at the area's museums.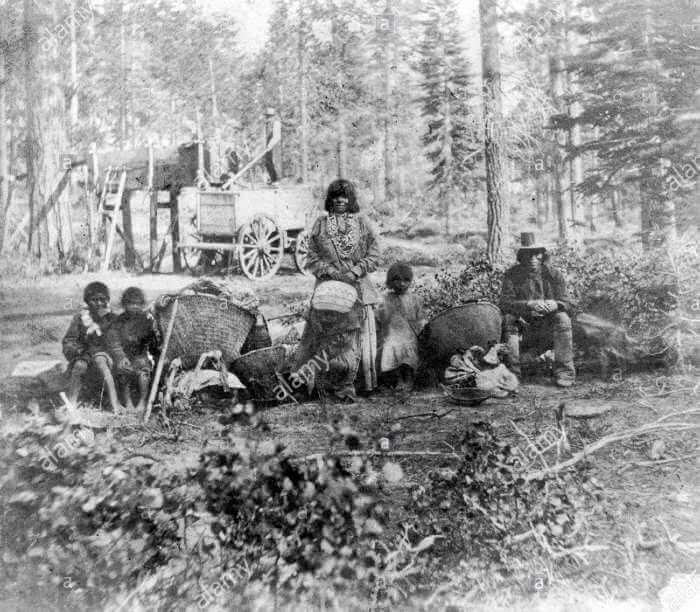 In Lake Tahoe, the Lake Tahoe Historical Society museum boasts exhibits on the area's indigenous inhabitants, the Washoe tribe, along with information on the lake's vital role in the mining era, Pony Express, tourism, gaming, and railroads. 
Located by Camp Richardson and comprised of the Baldwin, Pope, and Valhalla Estates, the 100-year-old Tallac Historic Site was once home to a thriving casino and two large lodging properties. Today, it's home to the Valhalla Festival of Arts and Music and a community events center. A great choice when it comes to determining where to go in California.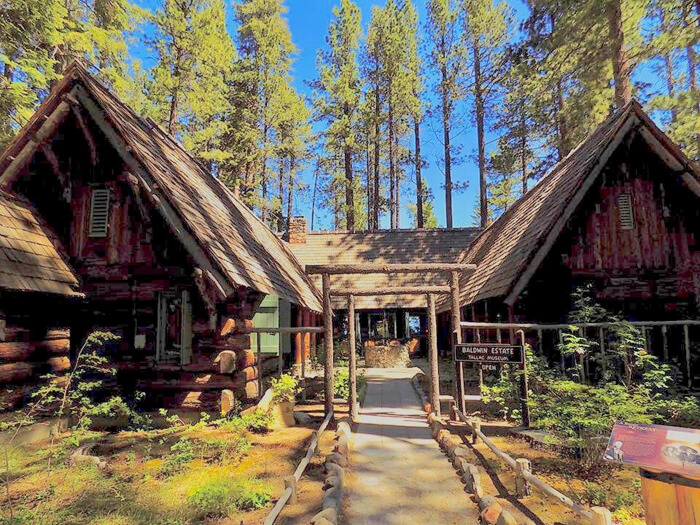 You can also tour the free Baldwin Museum, or tour the Pope House and other historic features for a small fee.
With a plethora of things to do, Lake Tahoe is calling you and offers the best places to visit when it comes to where to go in California. Join us and fill your days or weeks with unforgettable experiences here in the Sierra Nevada.