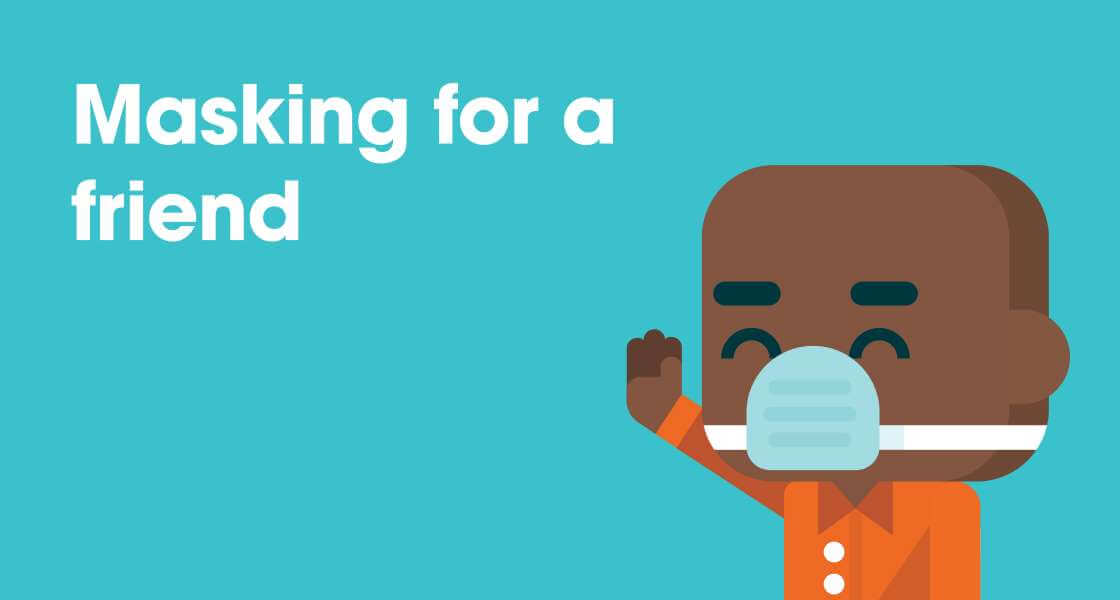 Take Care Tahoe COVID-19 Responsible Recreation, here are some tips to stay healthy and safe. Getting outside is important for mental and physical health, but right now it comes with special safety issues. Here are some tips to stay healthy and safe: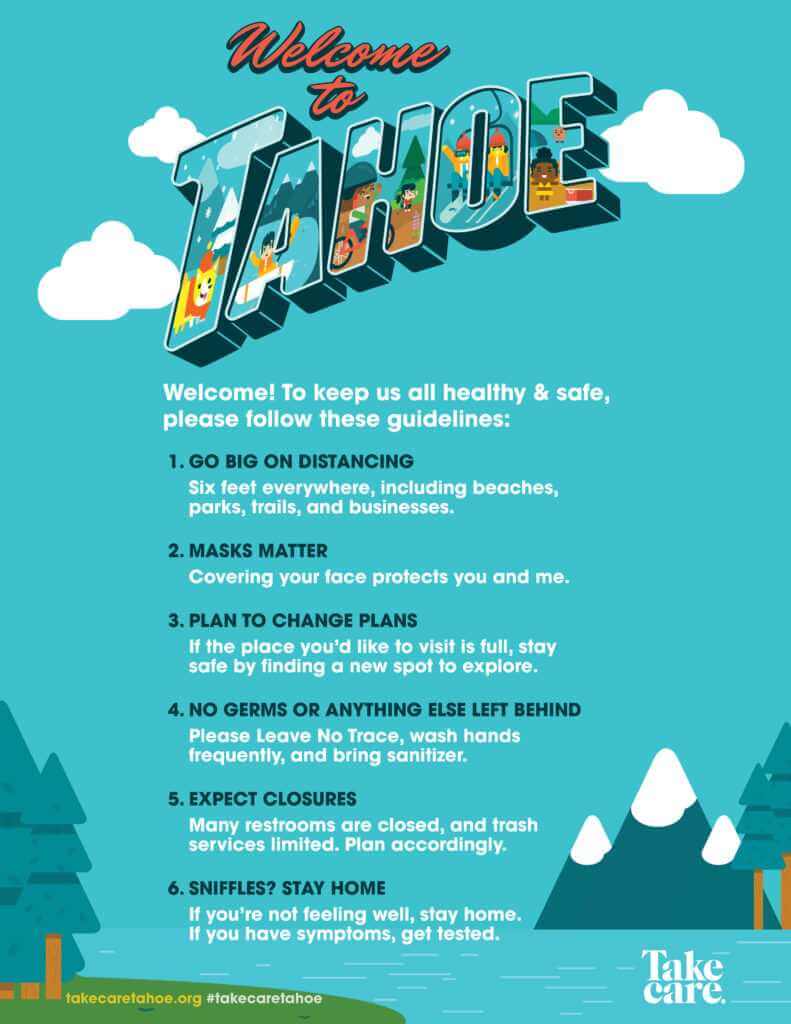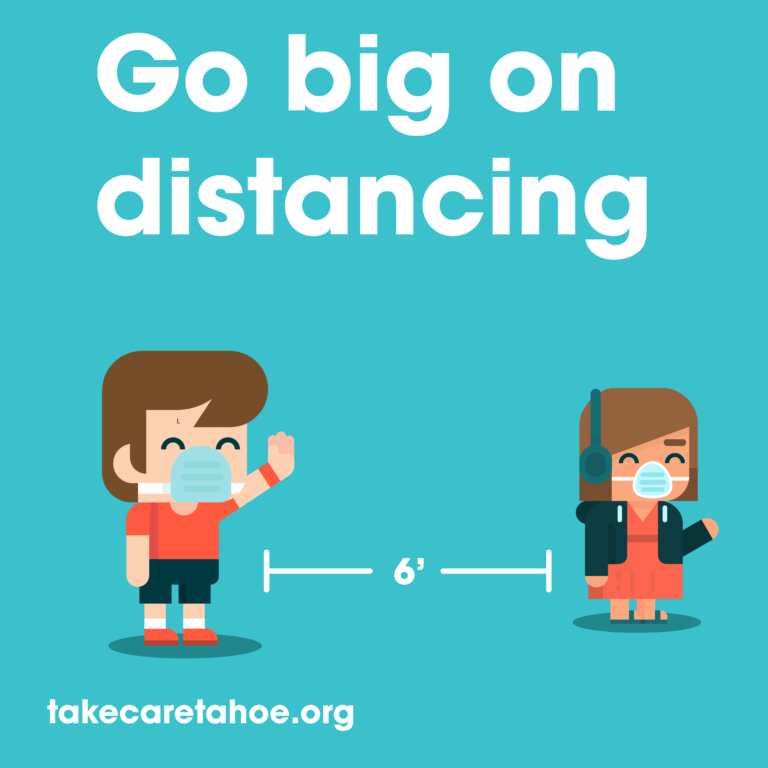 Six feet and a mask, please. Even outside. Especially inside.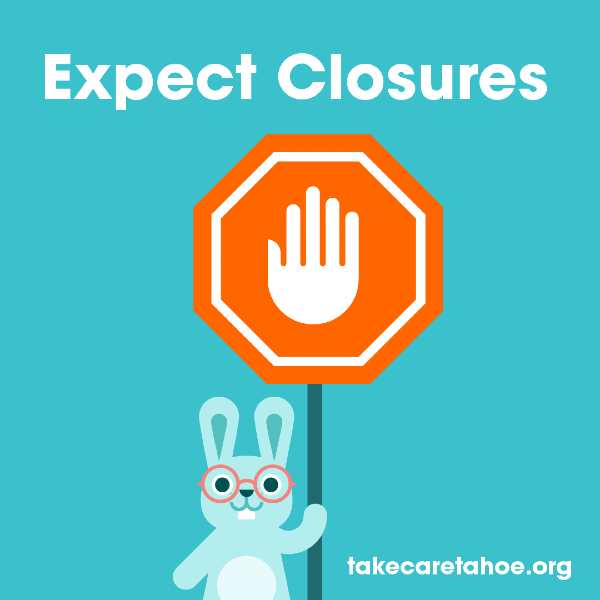 Tahoe will be here when this passes. For safety, recreation areas may close unexpectedly.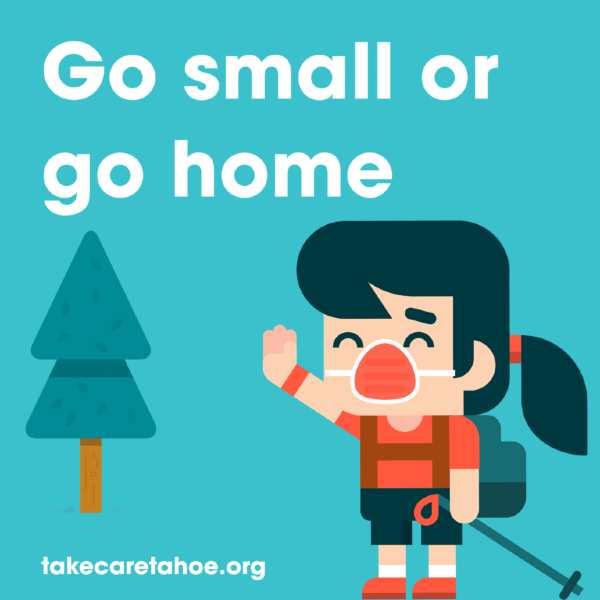 It's the wrong time to push your limits. Local hospitals are in limited operation. #curbyourturns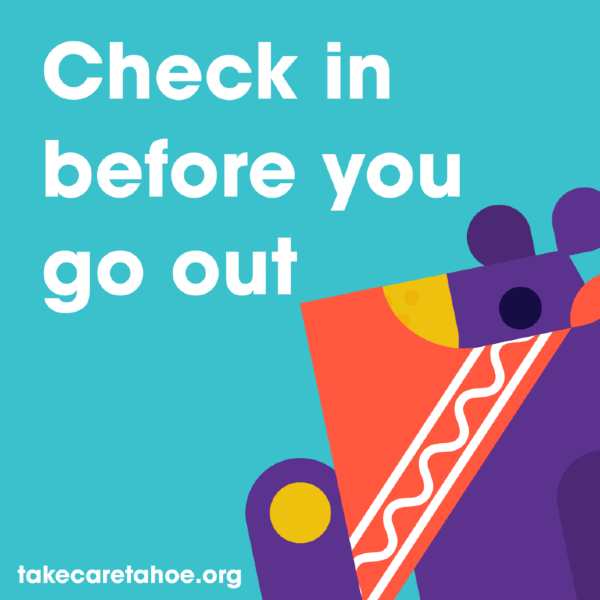 Guidelines change pretty fast. If you don't stop and check local websites, you might miss one.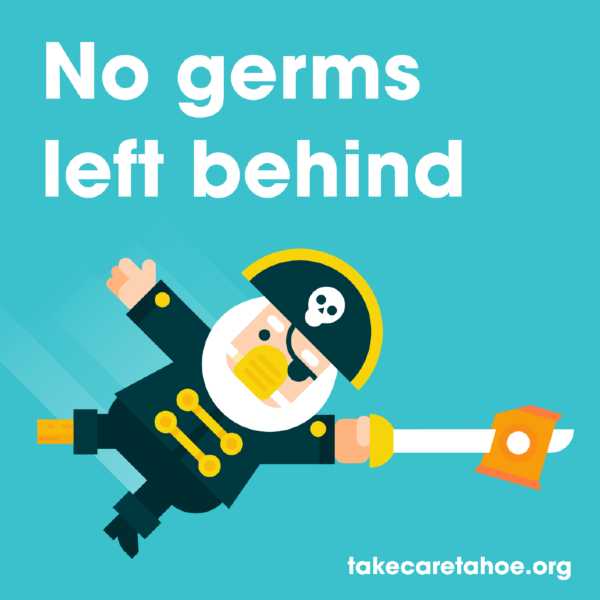 Please do whatever it takes, to take whatever you brought, Leave No Trace.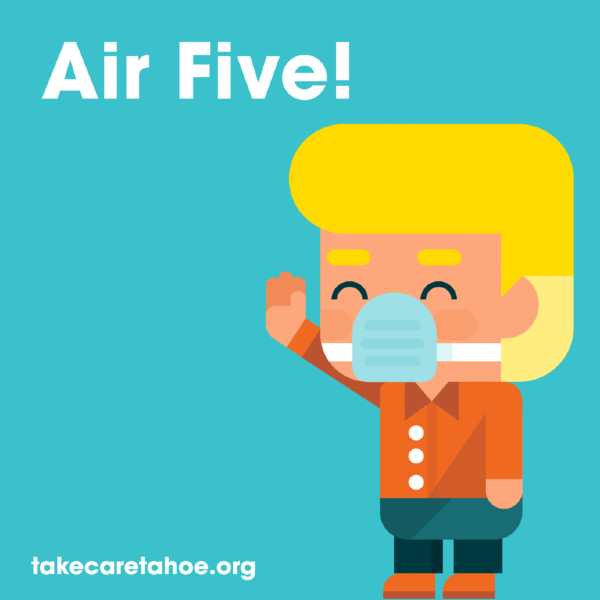 I know your instinct is to give me a high five but since we're all #socialdistancing a smile is fine.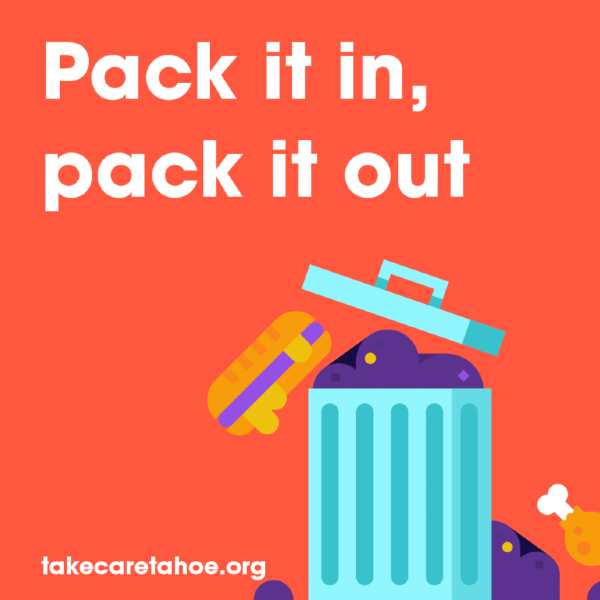 No germs… or anything else… left behind.

The beauty of Tahoe takes our breath away, but it can also take our minds away too. Take Care is the antidote to the "vacation brain" we all experience from time-to-time. It is a series of small reminders that poke fun at the mistakes we all make when we're not paying attention. It is meant to inspire everyone, from the young and the old to residents and visitors, to be more responsible when living, working or playing in this mountain treasure.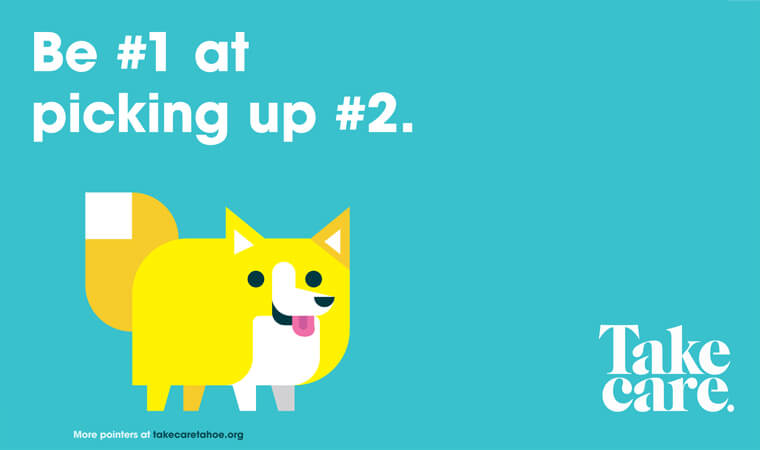 Bacteria and nutrients from pet waste affect water quality. Pick up after your pet and keep them on the trails to protect native plants.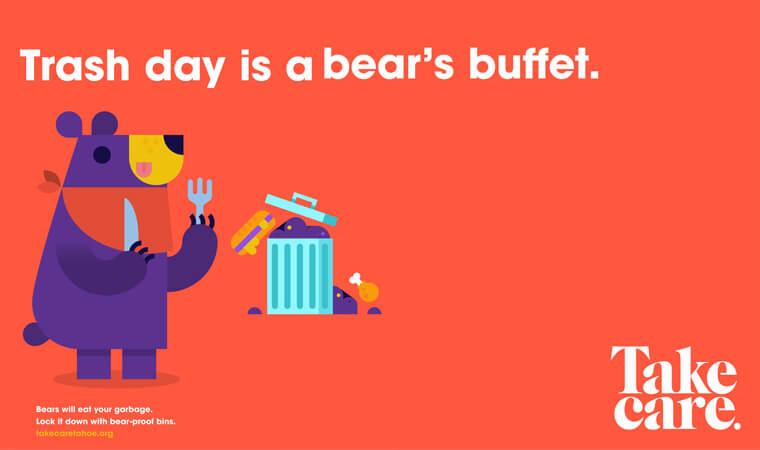 Help us keep our bears wild by shutting down the buffet. DO NOT leave trash or garbage out overnight unless it's in a "bear-proof" steel container. Put it out on the day of pick up.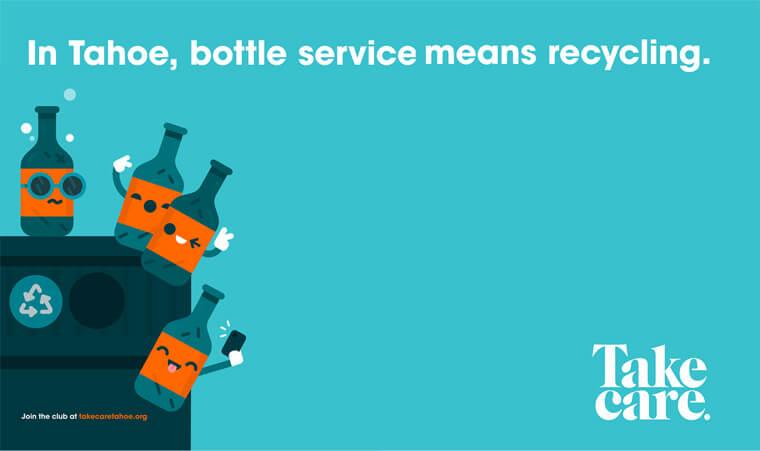 Recycle: Bottles, cans, plastic, paper