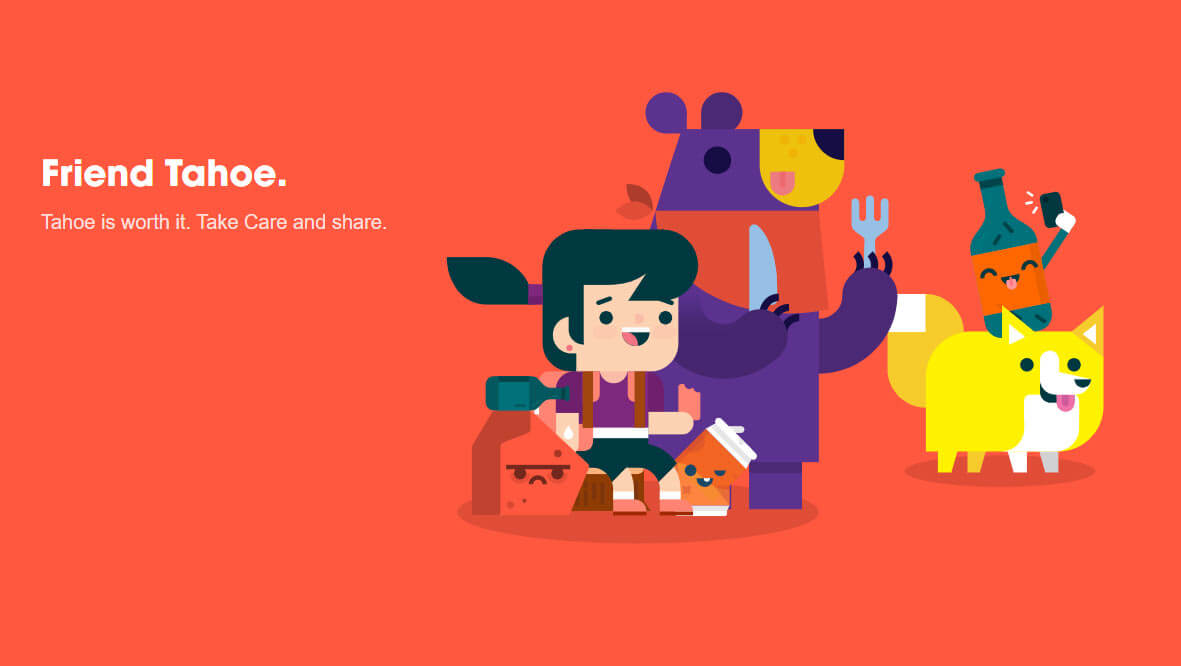 Why should I take care of Tahoe?
The beauty of Tahoe takes our breath away, but it can also take our minds away too. Take Care is the antidote to the "vacation brain" we all experience from time-to-time. It is a series of small reminders that poke fun at the mistakes we all make when we're not paying attention. It is meant to inspire everyone, from the young and the old to residents and visitors, to be more responsible when living, working or playing in this mountain treasure.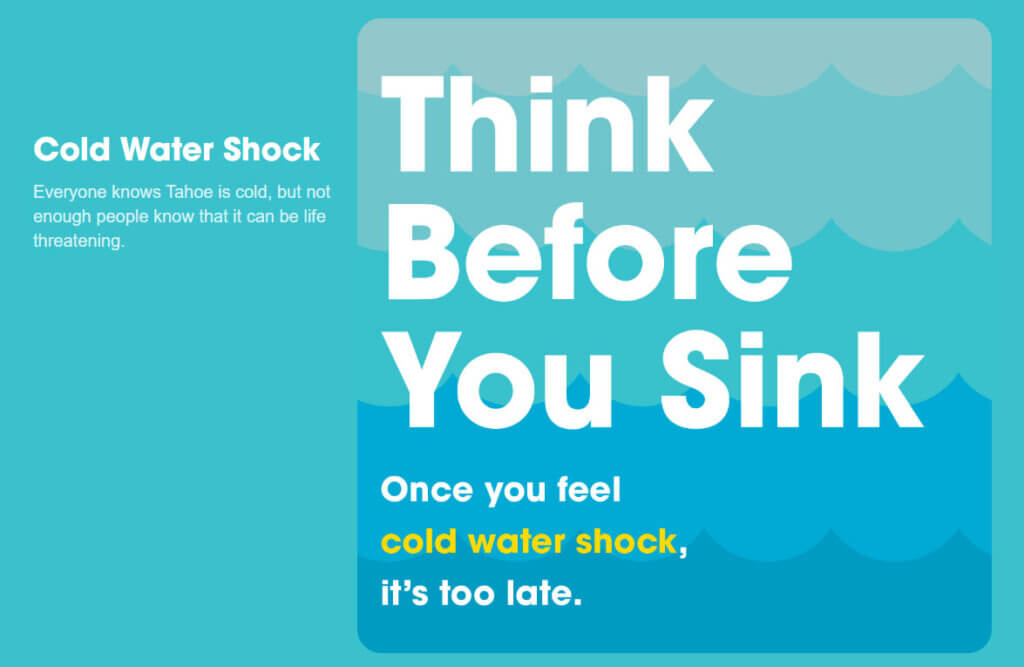 With millions of visitors a year and heavy traffic on our beaches, trails and waterways we all need to "Pack It In and Pack It Out."
Bacteria and nutrients from pet waste affect water quality. Pick up after your pet and keep them on the trails to protect native plants.
Help us keep our bears wild by shutting down the buffet. DO NOT leave trash or garbage out overnight unless it's in a "bear-proof" steel container. Put it out on the day of pick up.
Recycle: Bottles, cans, plastic, paper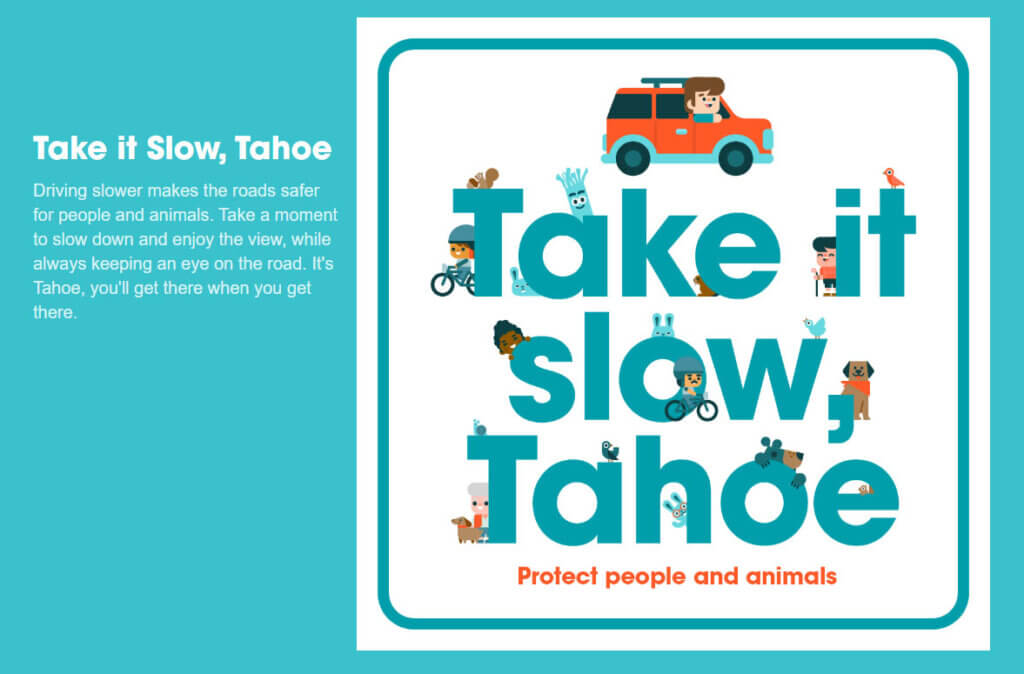 Driving slower makes the roads safer for people and animals. Take a moment to slow down and enjoy the view, while always keeping an eye on the road. It's Tahoe, you'll get there when you get there.