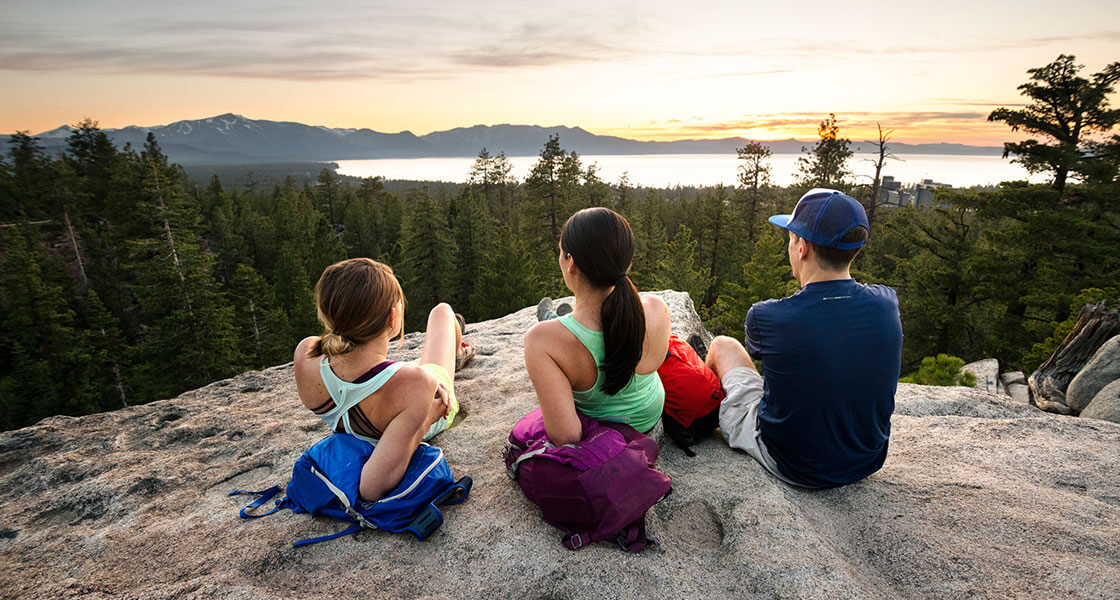 Visitors have many choices to fly from Dallas to Reno-Tahoe. In 2021, Southwest Airlines added a flight from Dallas Love Field Airport (DAL) which provided more capacity in addition to the flight American Airlines offers from Dallas/Ft. Worth International Airport (DFW). Both airlines offer daily nonstop flights and serve as hubs connecting traffic from major U.S. Markets as well as International markets.
Dallas To Lake Tahoe Flights Are Direct
What's the worst part of going on vacation? Having to change flights. Well, if you're flying from Dallas to Lake Tahoe, you won't have to. You can fly directly from Dallas Fort Worth to Reno Tahoe International Airport in one flight! If you need a bit more coaxing, check out why you should take a flight from Dallas to Tahoe soon.
Texas-Sized Fun On Vacation Too!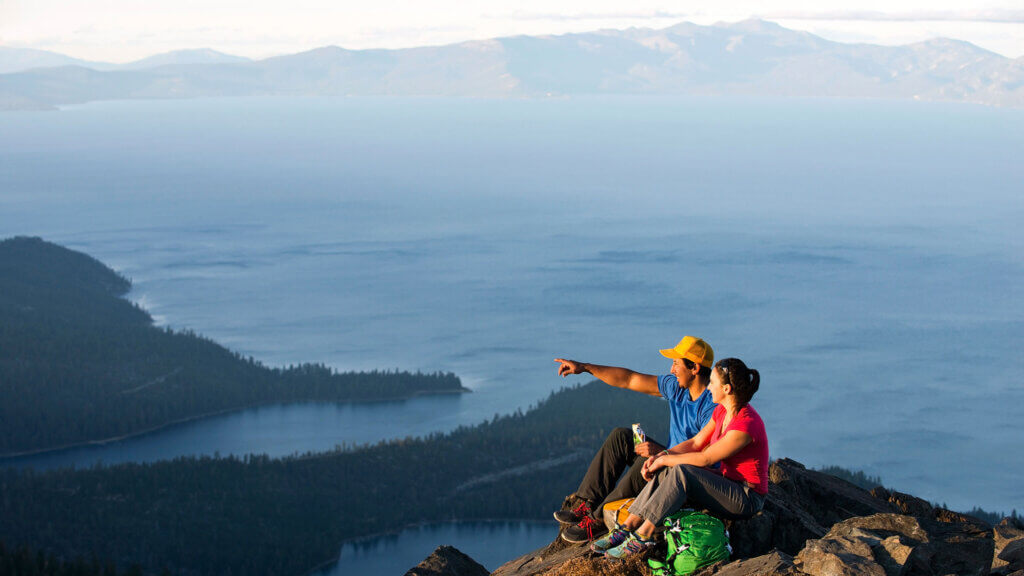 We get it. If you're going on vacation, you want a destination that will be as big and bold as the amazing state you live in. Lake Tahoe is the largest alpine lake in North America. If you're visiting in the summer, you can enjoy some of the most beautiful beaches in the United States. In the winter, Tahoe's peaks receive some of the most snow in the country with nearly 500" in the higher elevations providing world-class skiing & snowboarding. And no matter what day of the week you come, you have access to 24-hour nightlife within the casino corridor.
Beat The Heat In Summer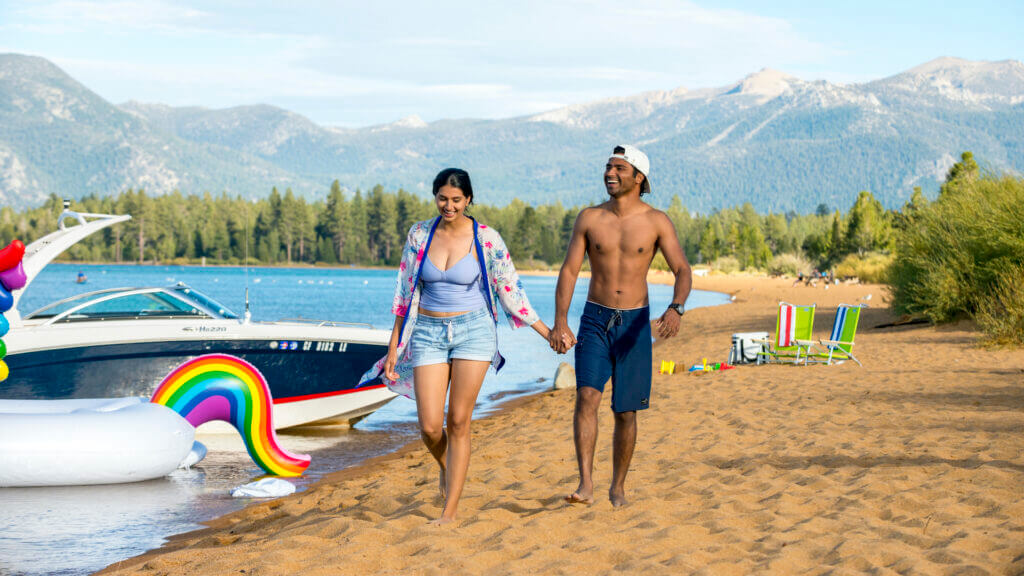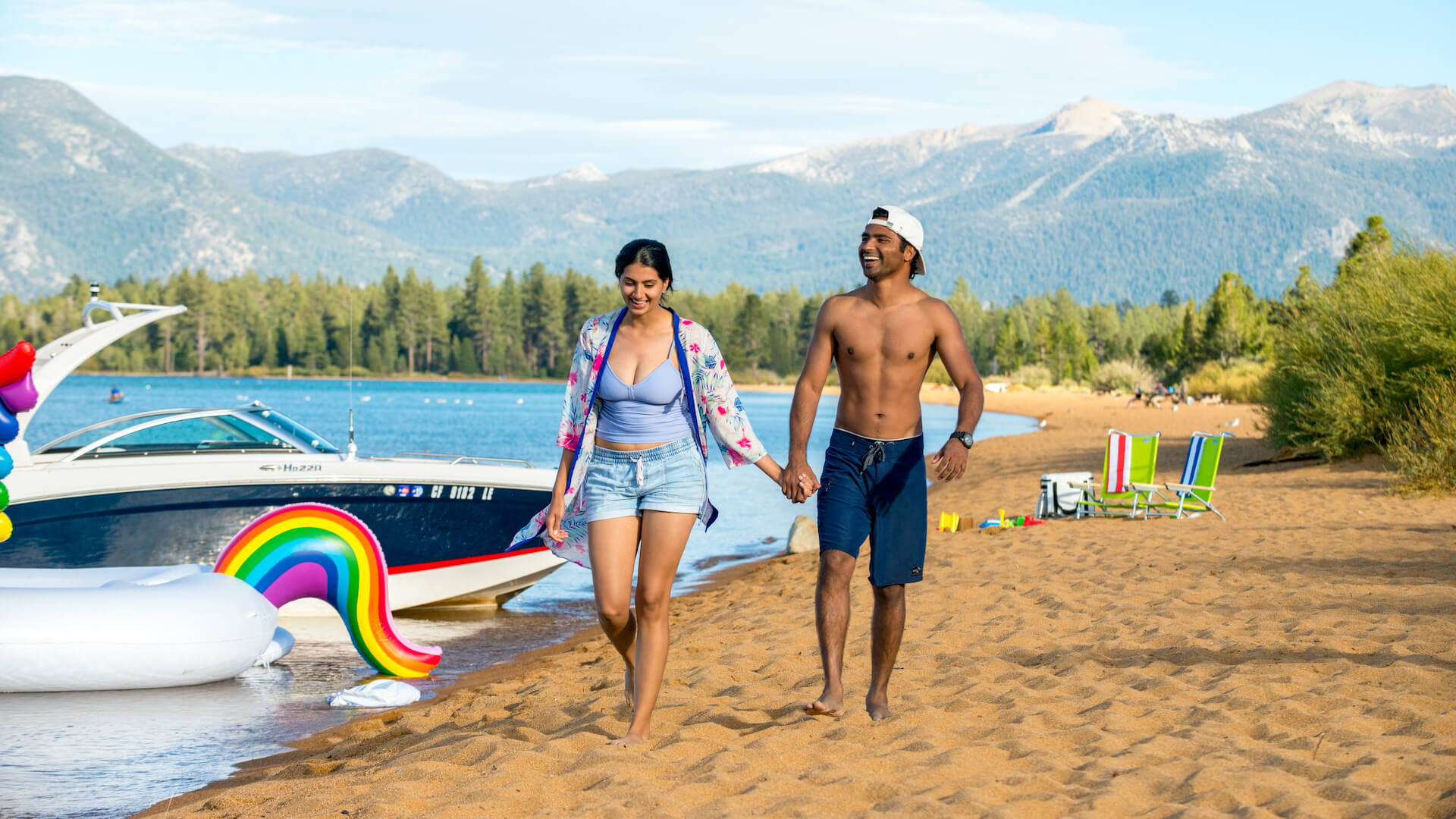 In the summer, Texas can be absolutely roasting. If you're looking for a place to enjoy the outdoors during the day AND at night, Lake Tahoe is the perfect one-stop shop. We have natural air conditioning in the outdoors. In our summer months, the average highs range between 69 and 77 degrees with a 90% probability of sunshine. Talk about perfect weather to enjoy the miles and miles of beaches.
Play In The Snow AND Sunshine In Winter
Sure, you need lots of snow to ski & snowboard, but who enjoys it when it's storming? Nobody. If they were giving an award for the best weather to ski in Lake Tahoe, we would win it every year. While Lake Tahoe does get lots of snow, it comes on average only 50 days per year. This translates to about three days of beautiful sunshine weather for every day of fresh powder.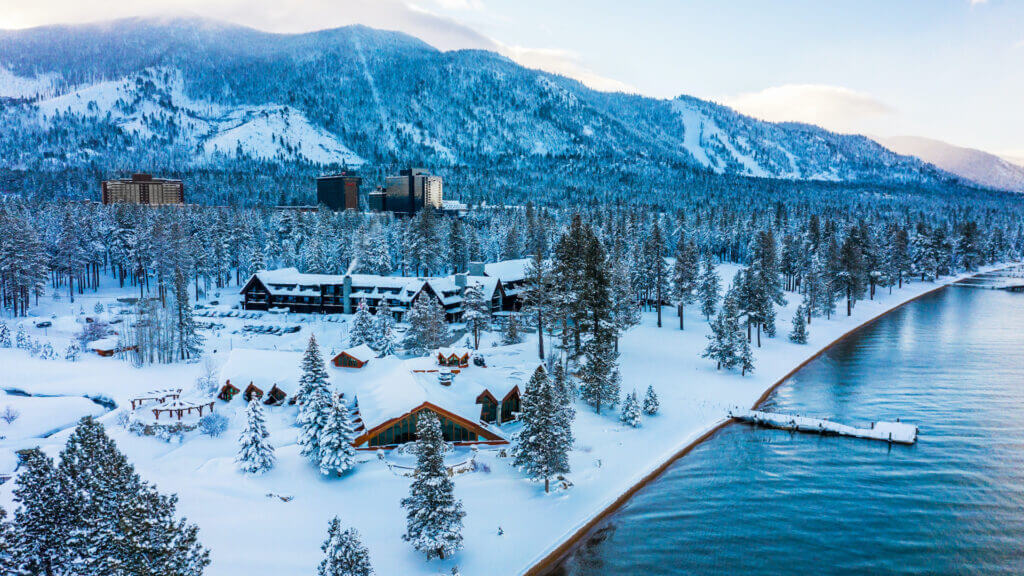 As you can see, whatever you imagine your perfect trip to be, you'll find it in Lake Tahoe. We think you'll have to plan multiple trips in each season and experience what they all have to offer.
If you haven't already, sign up for our newsletter for handy travel information, and follow our always-informative blog, for plenty of other tips for a great time in South Lake Tahoe.
Ready to start planning your trip? Start with our handy Lake Tahoe Travel Planner here.
Dallas to Tahoe
Check out Lake Tahoe on Instagram