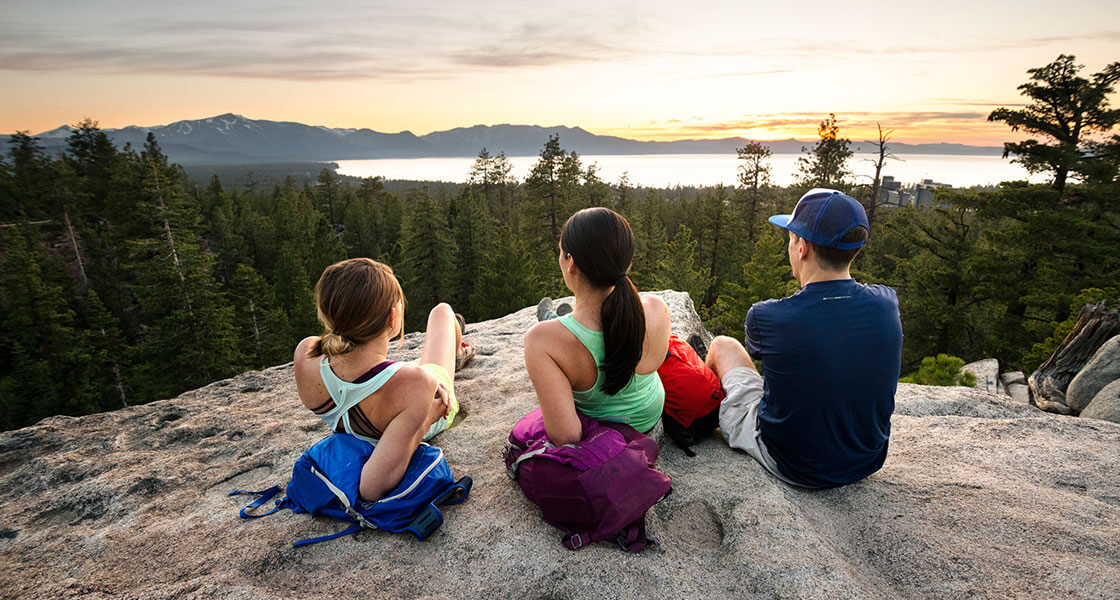 Atlanta to Tahoe Flights: Direct Flights to America's Top Resorts
Starting May 2021, Delta will be offering nonstop flights from Hartsfield-Jackson Atlanta International Airport (ATL) to Reno-Tahoe, offering five flights weekly on Monday, Thursday, Friday, Saturday, and Sunday. That's right – Atlanta to Tahoe flights are direct! Flights to and from Atlanta will be offered on Wednesday starting June 6, and daily flights will be offered starting in August 2021. The Atlanta Airport offers domestic connections throughout the United States as well as international connections to the Caribbean, Europe and beyond.
Flights are currently available for booking at Delta.
Please consult airline websites for most up-to-date flight schedules and times.
Flights From Atlanta To Reno Tahoe Are Direct
Hotlanta. ATL. A-town. A city with southern hospitality and cooking. And of course, one of the busiest passenger airports in North America. As you'd expect, there are nonstop flights from Atlanta to Lake Tahoe making it a breeze to get here. Not enough? Here's a few reasons that you should start planning that Atlanta to Tahoe trip today.
Skip The Drive & Relax Instead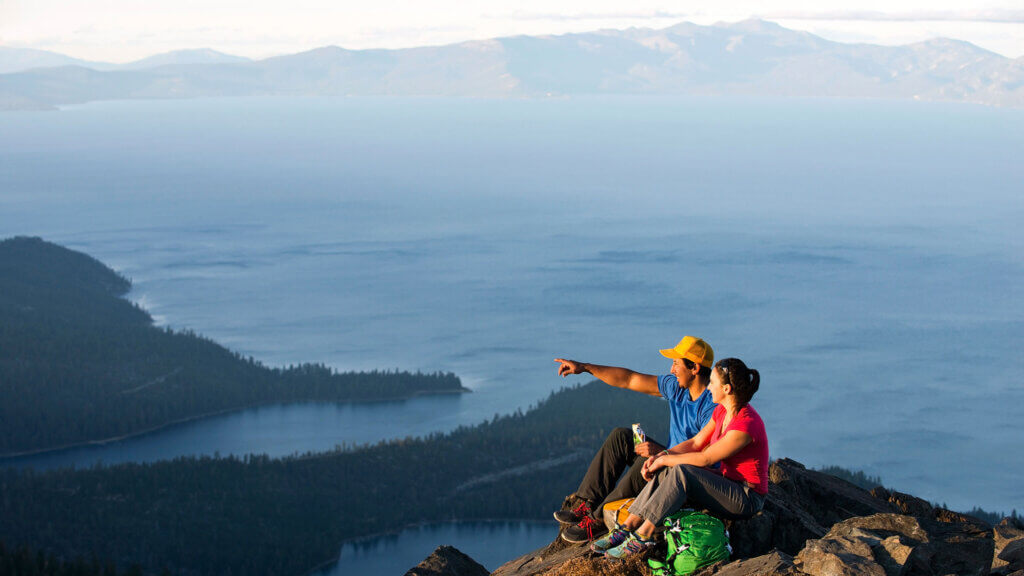 Along with all the amazing things that Atlanta has, one of the thorns in daily life is the traffic. Each person drives on average 34.2 miles daily in Atlanta. That's a lot of car time. You might be OK with all that commuting, but do you want to be stuck in a car ON vacation? You don't have to if you visit Lake Tahoe.
Footsteps From Everything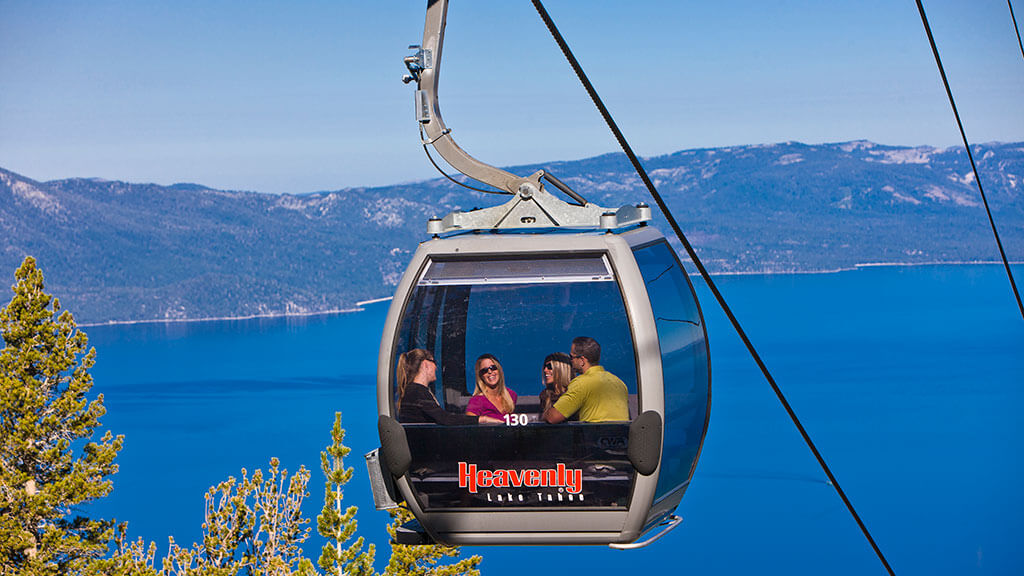 Pick a place to stay in the casino corridor and you're literally footsteps from everything. On one side, you can stroll down to the beach. On the other, you can enjoy one of National Geographic's top ten trails in the world – Van Sickle Bi-State Park. Heck, you can even hop on a gondola and be thousands of feet above Lake Tahoe in a matter of minutes. And in the winter, this mode of transport gives you access to the largest ski resort in Tahoe – Heavenly Mountain.
Summer Perfection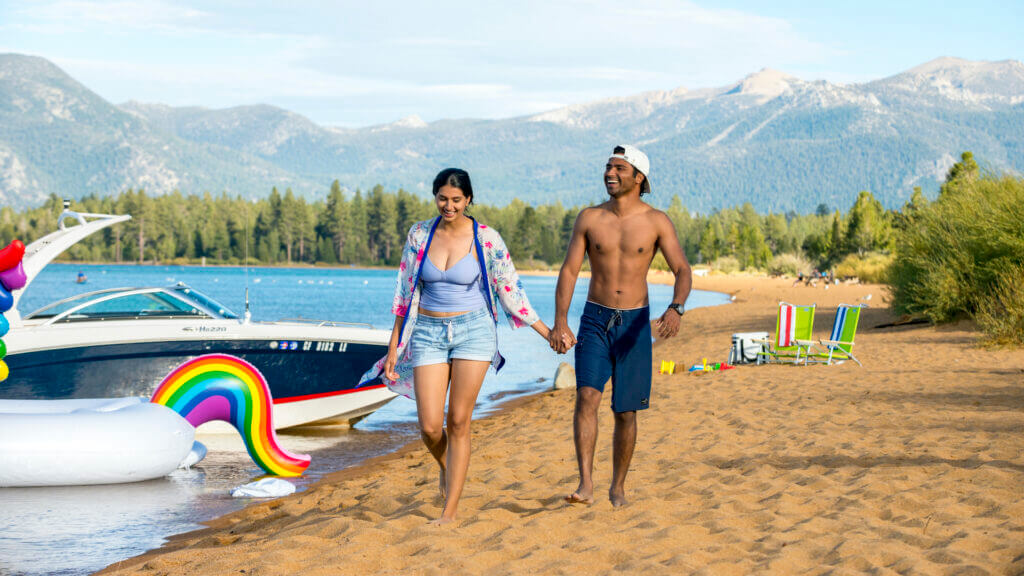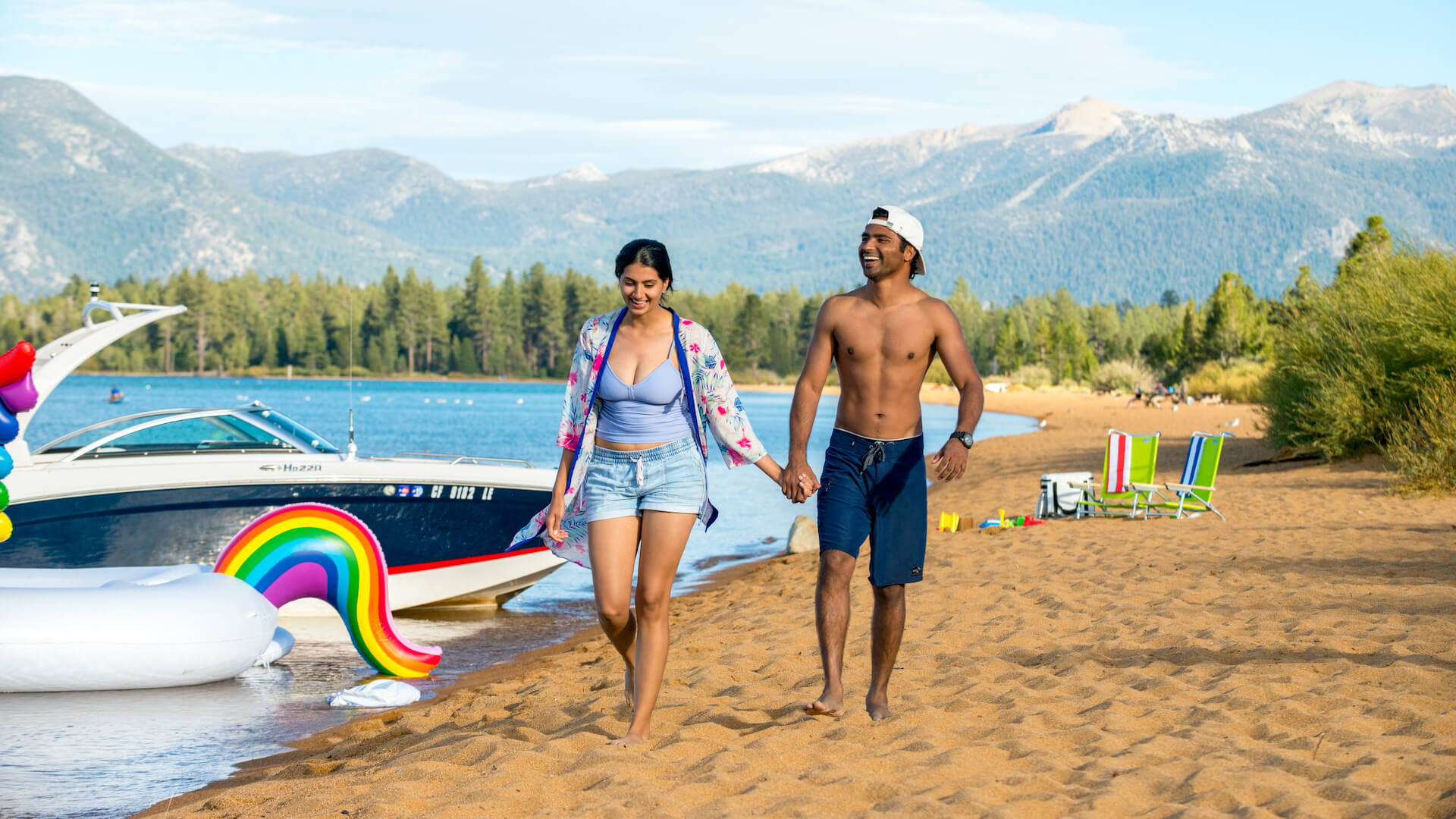 You might be fine with the humidity and heat, but let's be realistic. We all need a break from it sometimes. Instead of being forced to sit inside for some air conditioning, Lake Tahoe's climate creates its own outdoor air conditioning. In the summer, temperatures range between 69 and 77 degrees with nearly 90% of the days being sunny without any felt humidity. You won't find better weather to enjoy miles and miles of Caribbean-like beaches.
Winter Glory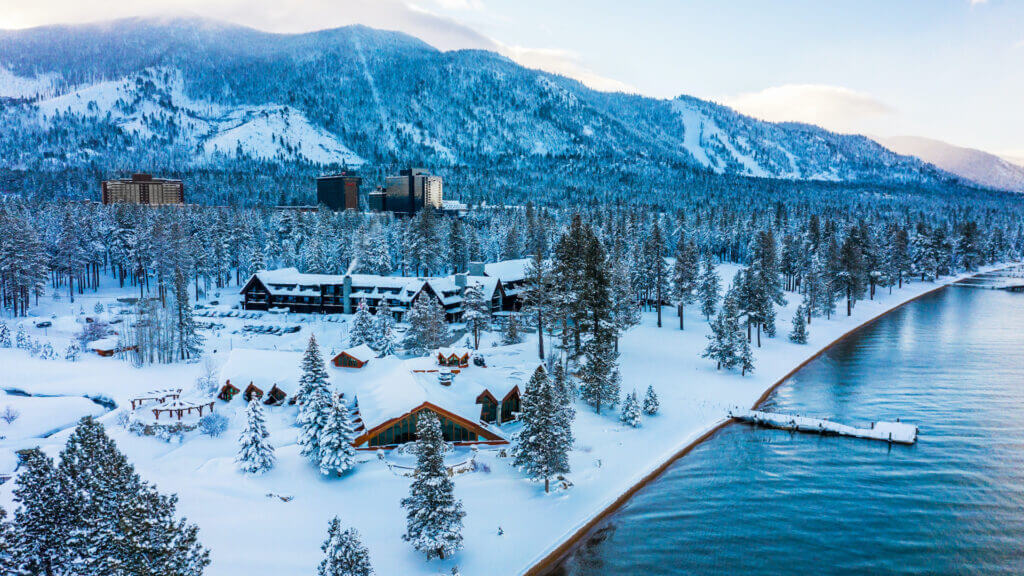 On the flip side, winter here is a playground of snowy fun. In fact, we get some of the most snow in the country as nearly 500 inches of it blanket our peaks annually. Don't worry though, on average ALL of our snow comes on 50 days per year. This means if they were giving out an award for the best weather to ski in Lake Tahoe, we would win every winter.
Do we have you hooked? If so, it might be time to plan a trip from the A-T-L to the Big Blue. With non-stop flights from Atlanta to Tahoe, you'll be here faster than driving from the OTP to the ITP.
If you haven't already, sign up for our newsletter for handy travel information, and follow our always-informative blog, for plenty of other tips for a great time in South Lake Tahoe.
Ready to start planning your trip? Start with our handy Lake Tahoe Travel Planner here.
Atlanta to Tahoe
Check out Lake Tahoe on Instagram