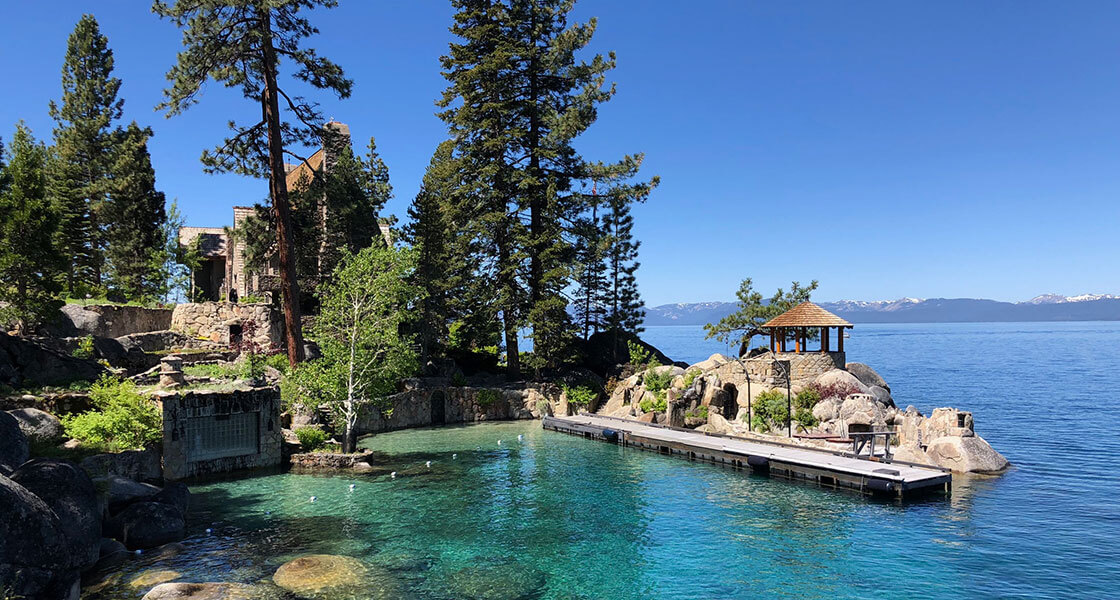 The Thunderbird Lodge is one of the best examples of a great residential estate on Lake Tahoe. Built in 1939, it was designed to blend harmoniously with its surroundings.
Tours are available by reservation only. Exclusive guided tours let you explore the magic and mystery of the historic Thunderbird Lodge and Whittell Estate grounds. Learn about Captain Whittell's contributions to conserving Lake Tahoe's Nevada shoreline and see his world-famous mansion including secret tunnels, card house, and the legendary Thunderbird yacht (when available).
Reservations required. For more information please visit the website or call 1-800-GO-TAHOE.
The magical Thunderbird Lodge National Historic Site is the centerpiece of Thunderbird Lake Tahoe. This historic home of George Whittell, Jr. is a museum and learning center for the charitable programs of the non-profit Thunderbird Lodge Preservation Society.
Also at the property is the Thunderbird Lake Tahoe is home to America's most recognizable—and possibly most valuable—wooden speedboat, the venerable Thunderbird Yacht. Since America's Great Depression, Thunderbird has transported guests in opulent luxury between high-mountain estates and luxury resorts.
Self-guided tours are not available, reservations are required.
TOUR VIA CRUISE TAHOE
Step back in time as you board a classic 1950 "woody" to the Thunderbird Lodge. As you begin your cruise along the historic East Shore of Lake Tahoe, your captain and crew will share the history of Lake Tahoe while serving a light continental breakfast of pastries and coffee.
Upon arrival at the Thunderbird Lodge you will begin your walking tour with the captain serving as your guide. After touring the house, a 600′ long tunnel will guide you to the boathouse that holds, arguably, the world's most valuable wood boat, the Thunderbird yacht. After the tour, you will enjoy a picnic style lunch on the grounds of the property followed by a return cruise back to Round Hill Pines Beach Resort.
For south shore water tour reservations, you may book online.
Thunderbird Lodge
5000 Highway 28, Incline Village, NV 89450