It was a low key weekend for us – snowboarding, dog walks and football.
When you live in Lake Tahoe, the idea of taking it easy always involves a little outdoor fun. We went snowboarding at Heavenly Mountain Resort  on Saturday before watching football and making homemade pizza. Unfortunately, our team lost but it's hard to stay down when you have amazing views. I mean, the views at the top of Heavenly never get old.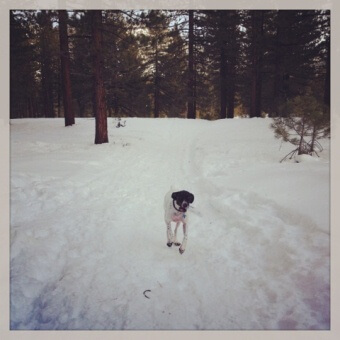 It was snowing on Sunday when we woke up so I met up with a good friend for a girls' shred day. The tree riding was made even more fun with the new inch or so of new snow, and we had a super fun time.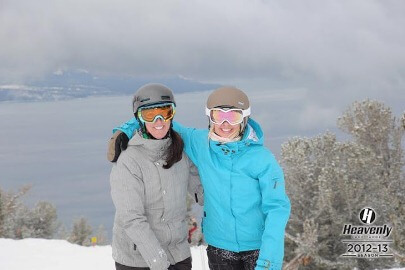 We worked up an appetite so we headed over to the Himmel Haus for pretzels, frites and beers. It's one of my favorite places to fill up after a day on the slopes and I usually start off with an order of frites.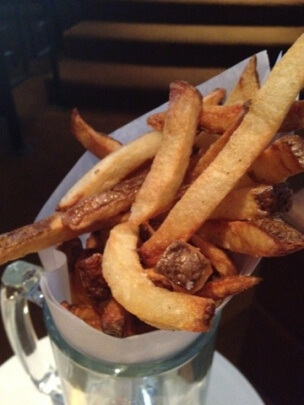 Now that's what I call a laid back weekend in Lake Tahoe.
Tiara works for Weidinger Public Relations and assists with PR efforts for Lake Tahoe. As an outdoor enthusiast, Tahoe is the perfect playground for Tiara to combine work with play. She contributes reviews to gear.com and blogs about Tahoe and DIY projects on her personal blog.