Tahoe epitomizes outdoor adventure, whether you're skiing the area's powdery slopes during the winter or splashing in the lake's crystal-clear waters during the warmer months. Of course, kid-friendly good times don't stop at the ski run or beach. From zip lining to escape rooms, outside-the-box activities raise the bar on family fun.
Epic Discovery
The adrenaline-pumping adventures continue even after the snow has melted at Heavenly Mountain Resort. Explore the exhilarating options at Epic Discovery, from zip-lining to rope courses, climbing walls to tubing, and more. Pick your pass, then gear up for a day of action-packed fun immersed in Tahoe's breathtaking scenery.
Heavenly village fun
Nestled at the base of the Heavenly Mountain Resort Gondola, the Shops at Heavenly Village is a short walking distance from area hotels and pack plenty of options when it comes to family entertainment. During the summer, try for a "birdie" at the Village's 18-hole mini-golf course. Or perfect your figure eights during the winter, when the golf course magically transforms into an open-air ice-skating rink, complete with festive holiday lighting.
Get a Glimpse of Creek Life
Go wild at the Taylor Creek Visitor Center. Catch below-the-surface glimpses of life in one of Tahoe's vibrant tributaries at the Stream Profile Chamber. Its aquarium-like panels of windows showcase a diverted section of the creek, providing opportunities to see local species, including crayfish, trout, and kokanee salmon. For a special treat, visit in October, when spawning salmon change color like the leaves of the surrounding deciduous trees.
Two-Wheeled adventure
Lake Tahoe remains a cyclist's paradise. You'll find plenty of family-friendly rental options like Anderson's Bicycle Rentals. For miles of paved trails easily navigable by cyclists of all ages, look no further than the Camp Richardson Bike Path, which is punctuated by spectacular beaches, including Pope and Baldwin. When it's time to give your legs a break, build sandcastles near the lapping turquoise waves. And once you've worked up an appetite? Pedal over to Camp Richardson's Ice Cream Parlor for delectable sweet treats.
Standout Souvenirs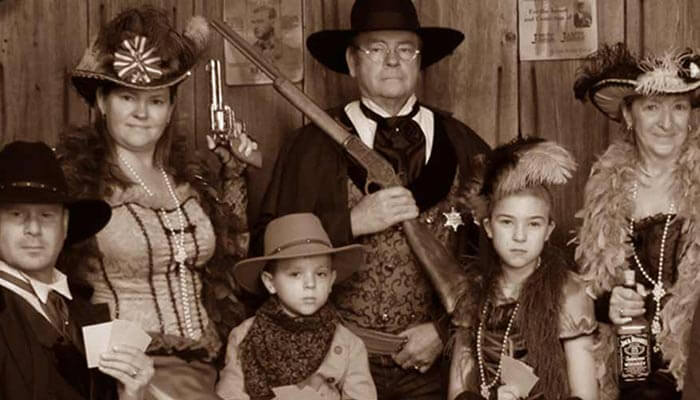 Looking for the ultimate souvenir to commemorate your family vacation? Check out Tahoe's Old Time Photo, located in the Shops at Heavenly Village. Whether you're looking to channel Annie Oakley, Al Capone, or your favorite character from Westworld or Downton Abbey, they've got costumes for every shape, size, and era. (And that includes pets, too!) Customize your photo with antique mattes and specialty frames, or by resizing it as a poster.
Escape-Room Thrills
Escape rooms have exploded in popularity in recent years. Find out why on your next trip to Tahoe. Channel your inner Indiana Jones at Puzzle Room Tahoe as you try to crack the mystery of the Egyptian-inspired Valley of the Kings. Or tackle a supernatural adventure in Dracula's Castle at Trapped in Tahoe. And these are just the beginning when it comes to their imaginative themed rooms.
Scale new heights
Ready to explore extreme outdoor sports in a kid-friendly setting? Scale the 42-foot-high wall at Blue Granite Climbing Gym. The 5,000-square-foot, state-of-the-art facility features routes for every skill and age level, as well as a variety of classes, including yoga.
Magic at The Loft
What's one of the most spellbinding experiences you can have at the lake? A trip to Heavenly Village's Loft Theatre to catch a performance of Magic Fusion, the area's top-rated show. Award-winning magicians from all over the world will captivate you and your kids with stupendous sleight-of-hand tricks and illusions that'll leave you believing in Tahoe's magic.