A World of Alpine Wonders by foot, bike, or horseback—adventure awaits
Whether on a trail high in the mountains or a lakeside golf course, discover the enchantment of the High Sierras outdoors.
Tahoe on Two Wheels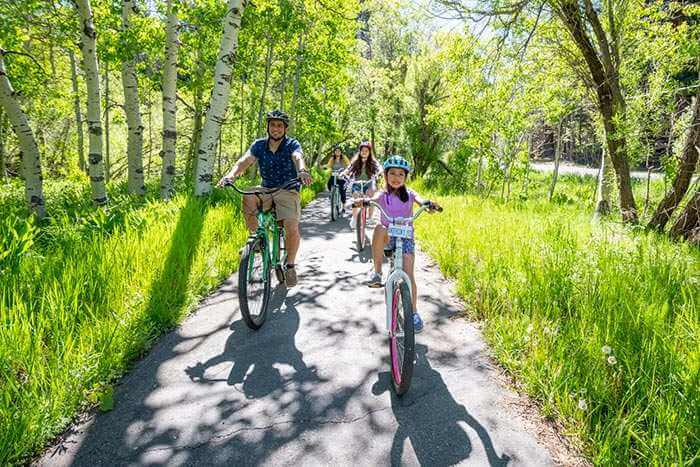 There are hundreds of trails within a short distance of South Lake Tahoe, and most of them are open to bikes. Whether you prefer a relaxing ride around town or demanding singletrack, rent your bicycle at any one of Tahoe's outfitters.
The folks at Anderson's Bicycle Rentals have a massive fleet ranging from beach cruisers to full-suspension mountain bikes. Pick one up and pedal out to Emerald Bay directly from the shop, or take a daring ride along the Flume Trail on the Nevada side. You can also grab a cycle from South Shore Bikes, where friendly staff give insider tips on the wealth of singletrack trails in the backcountry.
Have a bigger group? Tahoe Bike Company rents a full complement of single bikes, electric bikes, and four-person surrey cycles for the most novel method of transit while beer tasting or shopping.
Easy Jaunt—Lam Watah Nature Trail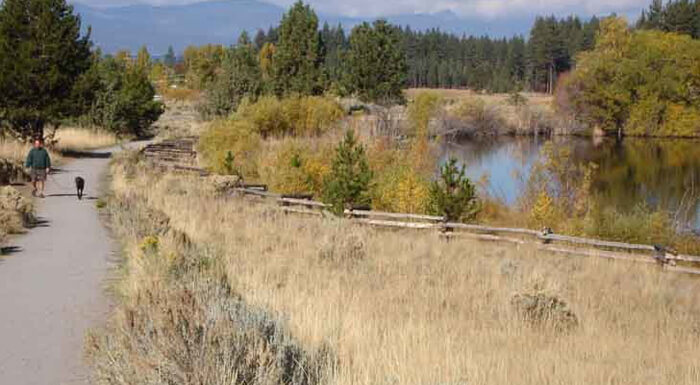 Whether on wheels or in boots, start your outdoor adventure with a short trip to a beautiful sunset on the Lam Watah Nature Trail. The trailhead is a brief ride or walk from downtown South Lake Tahoe and the hotels of Stateline. This 2.8-mile trail follows a meandering route alongside an alpine creek and meadows, arriving at sandy Nevada Beach.
Summer is a popular time of year for this hike, but come during the off-season and have the trail to yourself. During spring, explosive wildflower blooms grace the meadows. Fall is equally gorgeous when fiery aspens turn brilliant shades of gold.
Tahoe from Above—Van Sickle Bi-State Trail
Get a taste of the famed long-distance Tahoe Rim Trail on the Van Sickle Bi-State Trail, open to wheels, hooves, and paws. Although part of the region's extensive backcountry, the trailhead is a walkable half-mile from town.
Lake Tahoe's size and majesty are best appreciated at altitude. This 6.3-mile (out-and-back) trail features steep climbs to gorgeous vistas. Take it slow, and cherish the increasingly grand views of Tahoe as you ascend. Although the trail is open all year, spring is especially treasured for the splashes of wildflowers along the forest floor. There's also a waterfall at 1.2 miles that flows tremendously when the snow melts.
Deep Blue Waters—Rubicon Trail, Emerald Bay to Rubicon Point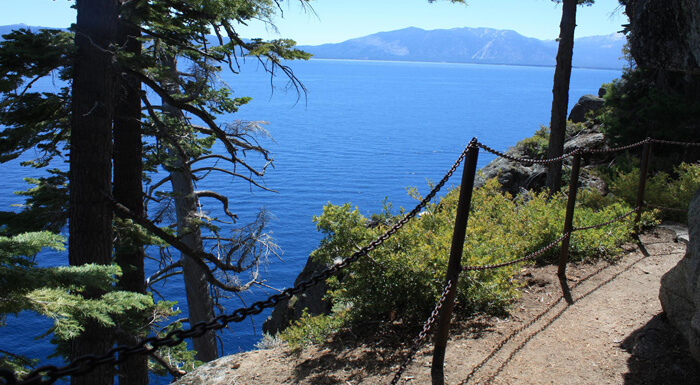 This section of the 22-mile Rubicon Trail is a moderate 4.5-mile point-to-point jaunt along a sapphire-blue shoreline. Starting at the storybook Vikingsholm Castle, the trail parallels Emerald Bay with views of Fannette Island, the only island of the lake. Take the short detour at 2.2 miles to Emerald Point for postcard-worthy photo opportunities of the bay and summits of Desolation Wilderness. Crowds thin out a bit as the trail departs the bay and hugs the bluffs over the western shoreline.
Horseback Riding through Kit Carson Country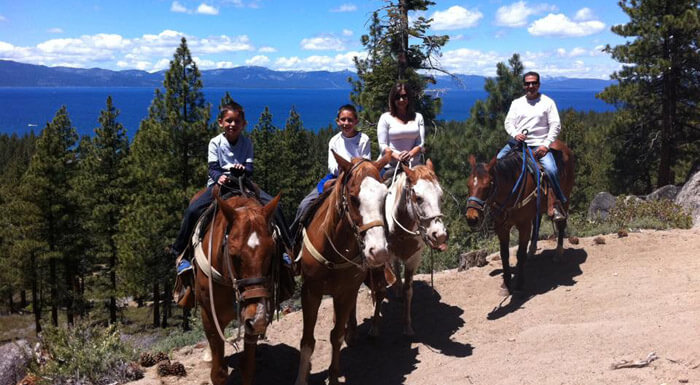 Many local trails are also open to horses. Immerse yourself in frontier spirit on a horseback ride through the high country. No experience is required if you ride with one of Tahoe's many guides. Friendly cowgirls and cowboys from Zephyr Cove Stables guide riders on the lake's eastern side. Savor magnificent views in the most traditional manner before finishing with a barbecue lunch or dinner.
Take a gentle ride into the mountains with the staff of Camp Richardson Corral. They have everything from child-friendly pony rides to longer trips into the wilderness around nearby Fallen Leaf Lake.
Golfing: From Casual Rounds to Championship Play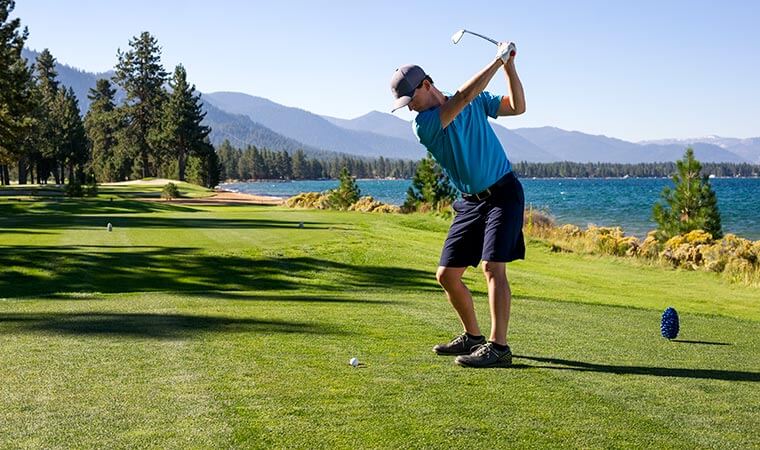 Lake Tahoe is a bucket-list destination for golfers far and wide. Though there are many courses for various styles of play, all share dependably favorable weather and captivating alpine views. Golf season peaks in the summer months, but most courses are open well into the fall. Budget-conscious golfers take advantage of shoulder season prices.
Every golfer should splurge on at least one round at Edgewood Tahoe. This premier facility right on the lakeshore attracts celebrities and professionals but remains open to the public. Each of the immaculate courses has a different character and degree of challenge.
Just a short drive away through a scenic mountain pass, Genoa Lakes offers an equally pristine experience in the high desert, backing right up to the foot of the Sierras. Two 18-hole, 7,300-plus-yard courses put your skills to the test, all while showcasing Nevada's mighty terrain.
If this is your first time golfing at altitude, warm up with a round at Bijou Golf Course. This nine-hole municipal course is favored among locals but doesn't skimp on the views. Accessible to families, Bijou is a perfect executive course, with fairways framed by the Sierras.
Tucked into the mountainside, Tahoe Paradise has an 18-hole executive course. This is a par 66, 4,043-yard course with tight fairways and plenty of trees. If you like a green that rewards accuracy over sheer power and distance, this is your destination.
Just a short drive from the shores of Lake Tahoe, the fairways of Lake Tahoe Golf Course unfold within a natural mountain meadow. Matching this breathtaking scenery is the masterful 18-hole design by William Bell that was built to challenge golfers of every level.
Down on the Nevada side, make a day trip to Carson Valley Golf Course in bucolic Gardnerville. You'll feel like you're golfing on the set of an old Western as you play through several water traps and giant cottonwood trees beneath dependably clear skies.
Check out Lake Tahoe on Instagram