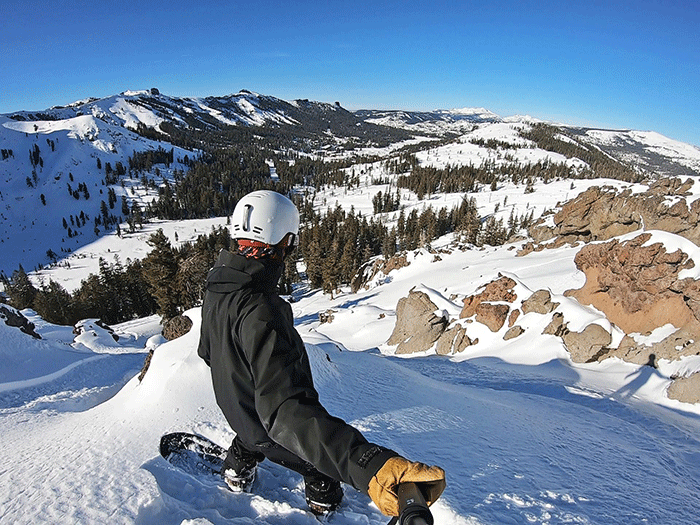 We've received the votes, won the awards, checkin' all the boxes for a stellar winter vacation, or for the lucky ones just another day of the week here in Lake Tahoe. The allure of the mountains is in full effect, and it's even better when you're cruising downhill on your skis – or board – tossing powder to all your yesterdays.
The snow from our last series of storms is still great, and with the warm weather we're having, it feels like spring skiing (sunscreen recommended). There's plenty of fresh lines to hit without searching too hard, or if you want some truly undisturbed snow and don't mind earning your turns, the backcountry riding is a worthwhile alternative. Either way, this is what it's all about, and first timers are not only welcome but encouraged with a push.
There are no bad days on the mountain, the slopes are calling and the resorts are ready. Keep reading for the scoop on the latest and greatest in the Lake Tahoe ski scene, then start planning with these 9 great trails for riders of all levels.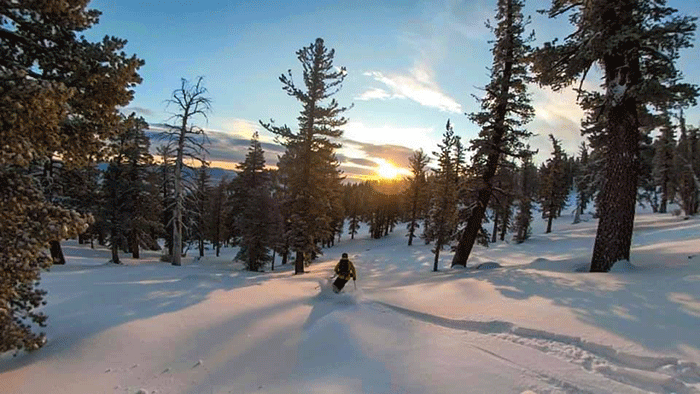 Heavenly Mountain Resort is always striving for the greatest ski experience. In their pursuit of this, at the start of this season they made a few improvements: they developed a wider transition run to improve the commute from California to Nevada, their Galaxy Chair was upgraded from a double to triple lift, and they've added to their snowmaking roster with 48 new high-efficiency snow guns running the Nevada and Boulder trails.
They're reporting 57" of base depth and have seen 122" so far, allowing for many other great activities on the mountain. If you aren't convinced on "catching the winter wave" but still want to get out there, try the new guided Winter UTV (utility task vehicle) Tours and experience Heavenly's slopes and views traversing Blue Sky Terrace and other scenic viewpoints.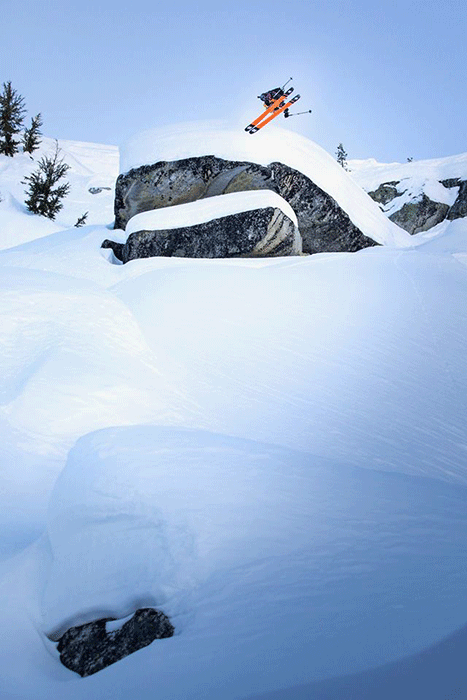 Sierra-at-Tahoe – the home of the Olympians, it's no wonder why they continue to return. Chairlifts, snow grooming systems, trail signs, and food and beverage options have all been updated this season. With new PistenBully snowcats equipped with SnoSat technology, they've committed to making first-time riders and families comfortable with friendly snow surfaces, while also allowing them to ramp up their park efforts and intermediate terrain for more experienced riders. They're reporting 135" at the base this season, 189" at the summit and now just looking for fun places to push it all.
If you didn't jump on the Vail train and throw down for an Epic pass, you do still have the opportunity to shred with the best of them. Unlike many other resorts, you can still purchase your season pass at Sierra for an excellent deal – just $349 no matter your age. As a member of the Powder Alliance, Sierra-at-Tahoe pass holders will also be able to ride three free days at Sugar Bowl, a fairly new Tahoe resort.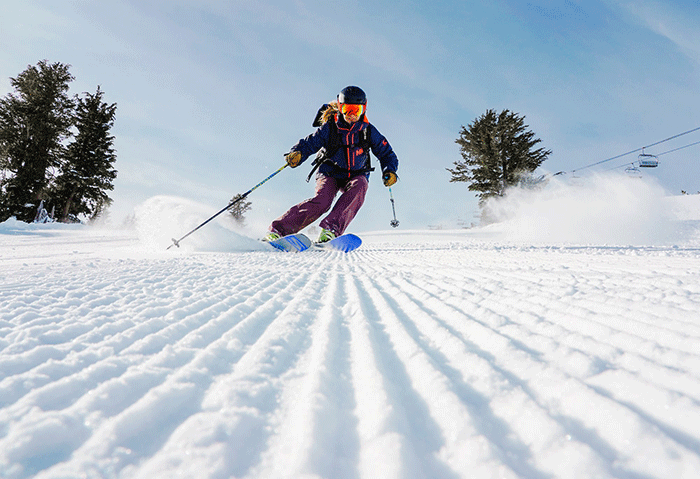 Kirkwood Mountain Resort is just cool, so cool, plain and simple. With multiple peaks spanning over 9,000 feet of boundary-pushing adventure, the entire place is begging to be explored. This is where you want to be when you're ready for the next level. They can even help you get there too with Expedition Kirkwood, allowing riders to discover the legendary wide-open, diverse terrain and secret powder pockets with your own backcountry coach. Their season numbers are 72" base depth with 210" total so far, and it's only January.
With the mountains and weather we're spoiled by, it's no wonder our various Olympians loved growing up here in South Lake Tahoe. It's easy to get stoked watching them now in the X Games – despite one crash landing, Jamie Anderson still grabbed her bronze medal in Snowboard Big Air and Maddie Bowman also competed at a very high level in the Women's Ski SuperPipe. The possibilities are endless when you've grown up in a world-class winter playground like Tahoe.
All in all, great times are waiting any day on the mountain.
Check out Skiing and Snowboarding Tahoe on Instagram