The snow is starting to fall. The lifts are turning, helping skiers and snowboarders ascend up to the mountain peaks. And that means one thing – ski and snowboard season is here! Whether you're a first-timer or an experienced skier and snowboarder that wants to demo the latest and greatest, these shops will make sure you get outfitted correctly and onto the snow with your Lake Tahoe Ski Rentals.
Lake Tahoe Ski Rentals: What To Rent Versus Buy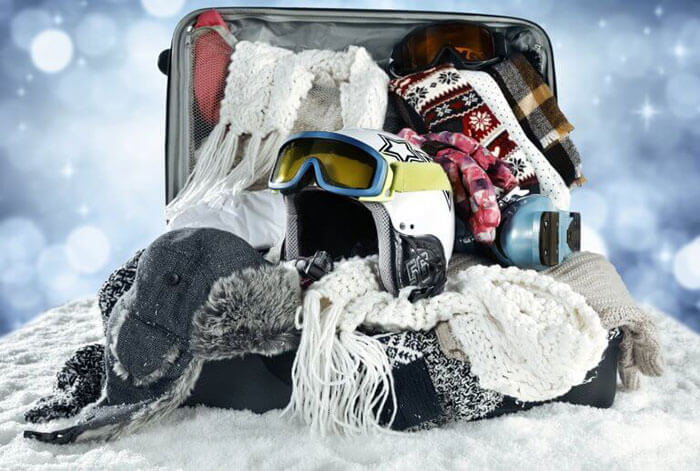 Skiing and snowboarding equipment isn't cheap. If it's your first-time skiing or trying to decide what pair of skis to purchase, Lake Tahoe ski rental equipment is the way to go. Most rental packages include skis, boots, and poles. Helmets are available as well but at an additional charge. The basic rule for what to buy is soft goods like pants, jackets, socks, and gloves. For a full run-down of what to look for in ski clothing, read the Local Freshies® article The Emperor's New Ski Clothes – What To Wear For Skiing & More. Once you do realize how fun the sport is then you can invest in your own ski gear.
Powder House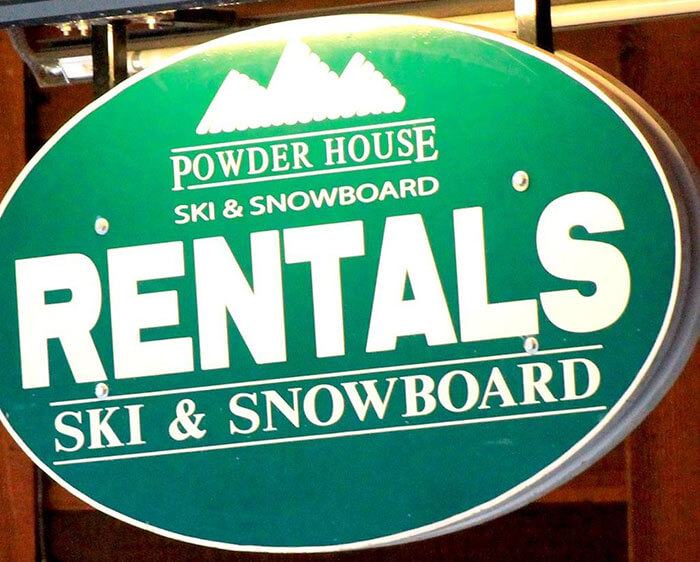 Take A Deep Dive Into Their Website
Gearing people up since '94, Powder House has grown to become the largest and most complete Lake Tahoe ski rental shop on the south shore. Not just one location but a whopping eight including delivery services, they're literally everywhere including one right next to the Gondola at Heavenly. And if you're staying for a week, this is a great option since every 4th consecutive ski or snowboard rental day is yours for FREE.
WattaBike n'Snow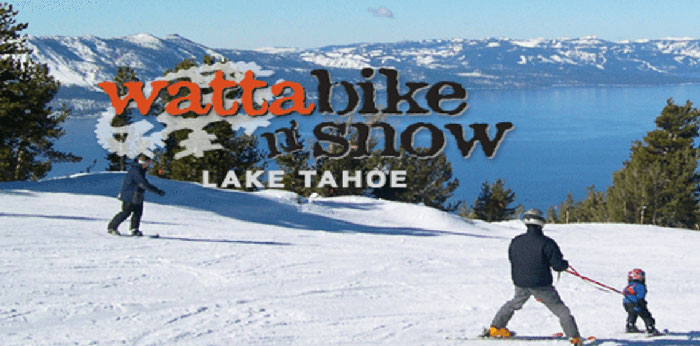 Take A Deep Dive Into Their Website
In the summer, they're all about two-wheeled fun, but in the winter, this is the go-to spot in Meyers for all things ski and snowboard related. Whether you're just taking a day off of work to unwind on the slopes or taking your entire family skiing or snowboarding, they'll set you up with great Tahoe ski rentals at the best prices available.
Sierra Ski & Cycle Works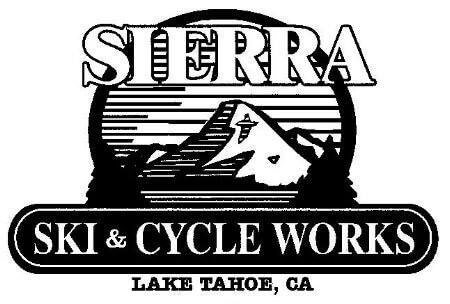 Take A Deep Dive Into Their Website
Are you looking for the Tahoe ski rental shop that's been around the longest? Has that authentic ski shop vibe? Then Sierra Ski & Cycle Works is it. Since 1980, they've been helping gear up fun-loving locals for more than four decades. If you're looking to demo backcountry gear, try out hardcore outdoor winter activities like Randonèe and Telemark, or rent a pair of skis for a good price, this is the shop.
Tahoe Sports LTD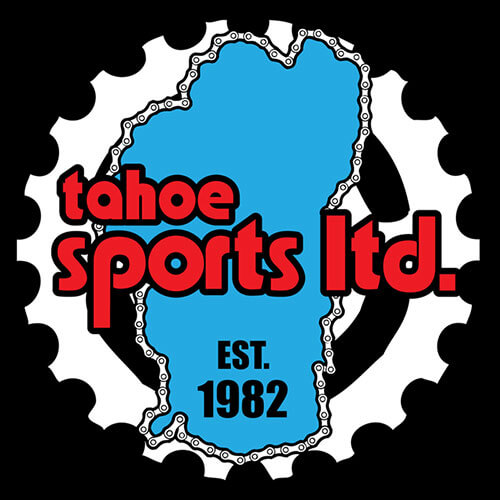 Take A Deep Dive Into Their Website
If there's a one-stop-shop for all outdoor fun in South Lake Tahoe, it's Sports LTD. The shop itself is the largest sports store in Lake Tahoe, and they've been at it since 1982. Their rental center provides a vast variety of Tahoe ski rentals and packages to fit what you're looking for. From sledding to backcountry skiing to snowboarding and everything in between, you'll find it here. And if you're looking to buy some new gear, they have a "try before you buy" policy too.
Shoreline Of Tahoe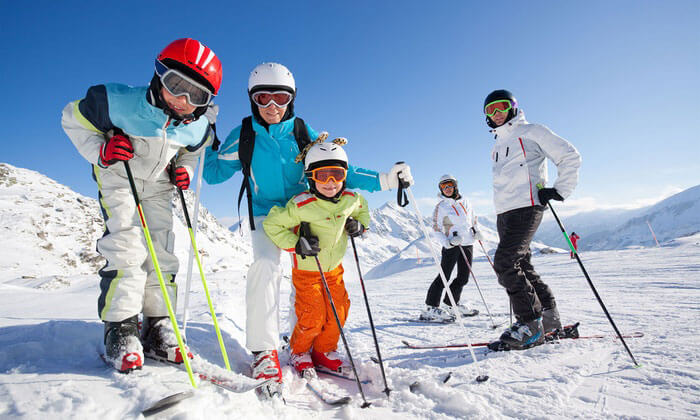 Take A Deep Dive Into Their Website
Yet another Lake Tahoe ski rental shop that has roots dating back to the eighties, this is the shop to consider if you have no idea how long you'll be in town or just want to test out the snow on the mountains first. Shoreline lets you rent the gear for as long as you want. Once you're done, all you need to do is drop off the equipment and settle up. They have two shops in town. For the snow-related fun, head to the one on Kingsbury Grade. The Kahle Adventure Center is focused on the biking side of things.
Heavenly Sports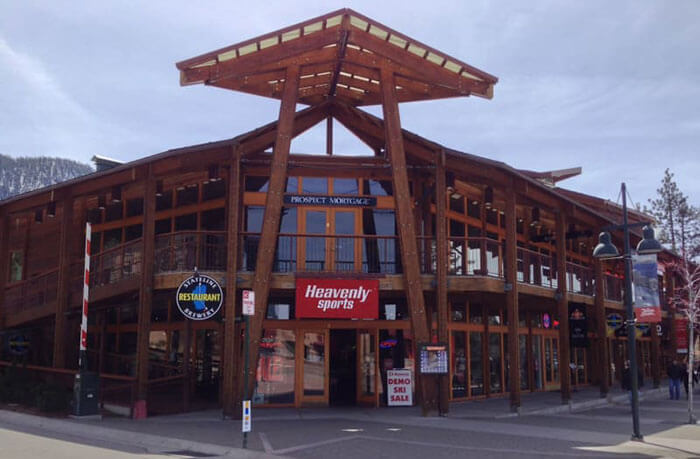 Take A Deep Dive Into Their Website
When it comes to slope-side ski rentals locations, Heavenly Sports is king. Nine locations throughout the Heavenly Mountain resort area provide visitors a one-stop-shop for high-performance rental equipment to be easily accessed via the lifts. And once you're done for the day, you get complimentary in-shop storage for all rentals. They also provide a Junior Trade-In program where young skiers and snowboarders can exchange used equipment for a new ski or snowboard package for half off.
Blue Zone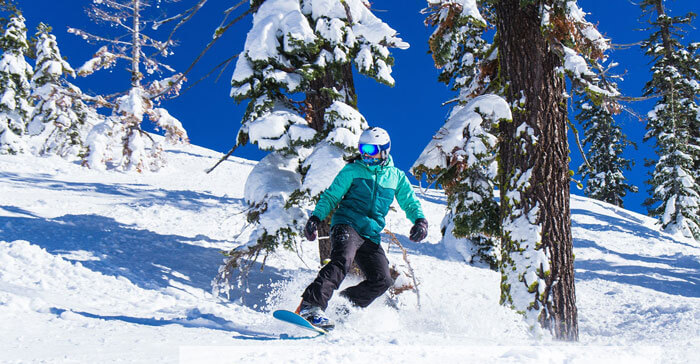 Take A Deep Dive Into Their Website
Blue Zone's mission is to provide premium products for the whole family to enjoy which includes ski rentals. They have three locations within the region. One at the intersection of Lake Tahoe Boulevard and Emerald Bay Road, another inside MontBleu Resort in Stateline, and one in Carson Valley. An interesting option they provide is a "ski lease" where you can rent the equipment for the entire season at the fraction of the cost as well as normal rentals.
Pyramid Peak Ski & Snowboard Rentals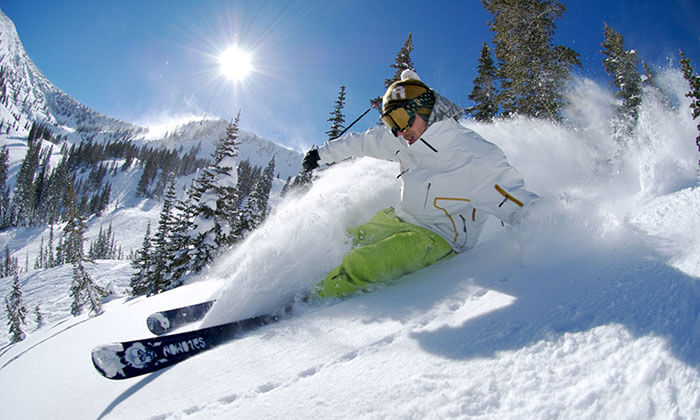 Take A Deep Dive Into Their Website
A true father and son shop, Pyramid Peak has been owned by the same family since 1982. In 2007, Richard Bottini retired from the business and now his son Geoff has taken over. You'll see both still working side by side on most days or he'll be up on the hill getting some turns in. From the latest and best equipment on the market to budget-friendly options, Pyramid Peak Ski & Snowboard rentals provide a full assortment of choices that will fit what you're looking for.
As you can see, there's a host of different Lake Tahoe ski rentals shops in the area each providing something unique and different to fit your needs. If you want to reduce the hassle of checking in skis, demo some cutting edge tech, or just try the sport, they'll make sure it's easy and simple for you. If you need a little push to try it out, read our learn to ride or ski in Lake Tahoe for more guidance and a few tips.