It's no secret that Lake Tahoe is the place to be for thrilling, year-round outdoor excursions. It's an adventurer's dream come true – enthralling mountains form a lakeside playground yielding a recipe for endless entertainment – you know this. What you may not know is just how much more Lake Tahoe and the surrounding areas have to offer.
If you love the Lake Tahoe life and would like to see and learn more about this area, there are a plethora of day trips that are well worth your time. Within just a short drive from the lake, you can find some of the country's finest state parks & landmarks, hundreds of years in history, and various obscure hideaways to explore. Whether you're a local, a transplant or tourist for the day, be sure to get out and take advantage of it all.
Discover something new this weekend, to get you started we've compiled a list of some of our favorite day trips below.
Virginia City
Speaking of history, Virginia City has it all. In its heyday, this little city of silver and gold was a mining bonanza responsible for turning many poor, struggling men into comfortable millionaires. In turn, the city became a vital piece in funding the Civil War – it was even the richest city in the world from about the 1860's-1880's. Check out the blog from our day trip to Virginia City and you'll find many more reasons to make a visit.
Genoa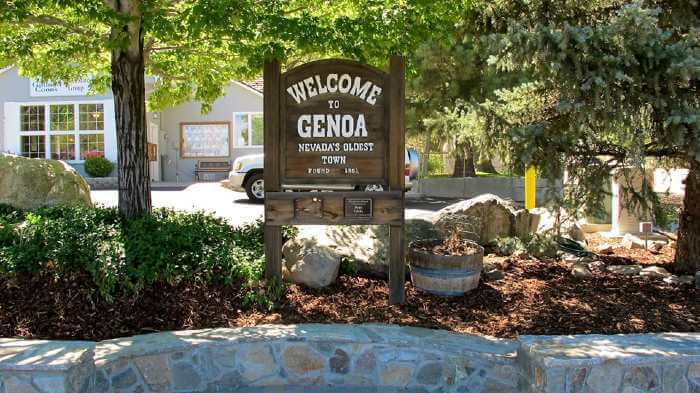 Historic Genoa, Nevada is nestled at the base of the eastern slope of the Sierra Nevada Range, just 25 minutes east of beautiful Lake Tahoe and one hour south of Reno. The small town boasts many local amenities and shops, and welcomes visitors for a day trip or longer, restful stay. Learn about Genoa's past with a visit to Mormon Station State Historical Park Museum and Genoa Courthouse Museum. Stop by the Genoa Cemetery or the infamous Hanging Tree. Stroll through a variety of shops, and be sure to make time for a leisurely lunch or dinner.
Carson City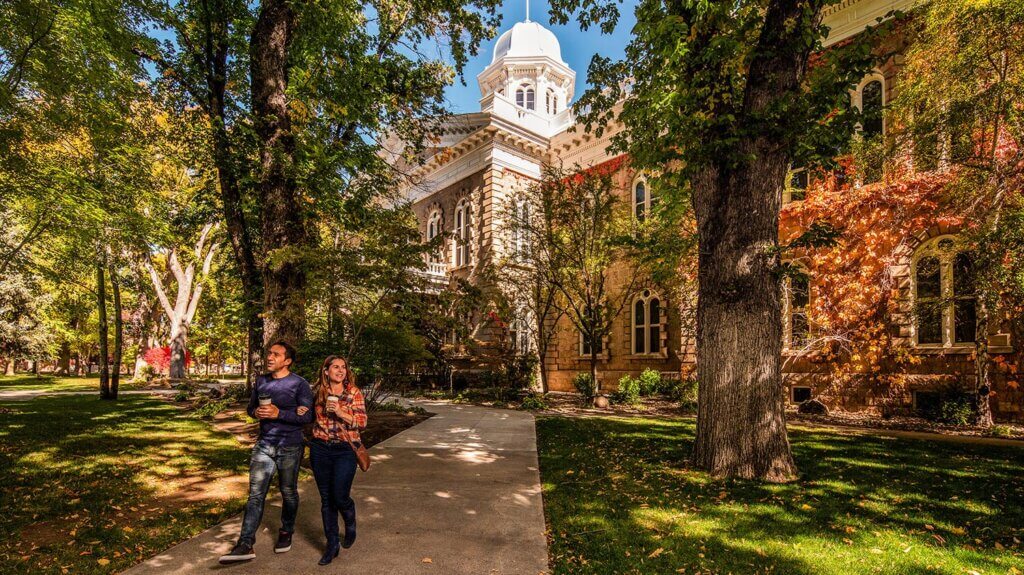 Located at the base of the mighty Sierra Nevada mountains, Carson City is the capital of the Silver State and offers year-round recreation, museums, and gaming while boasting a rich historical presence with several museums and art galleries. Bike-friendly streets make Carson City a perfect place for the whole family.
Carson Valley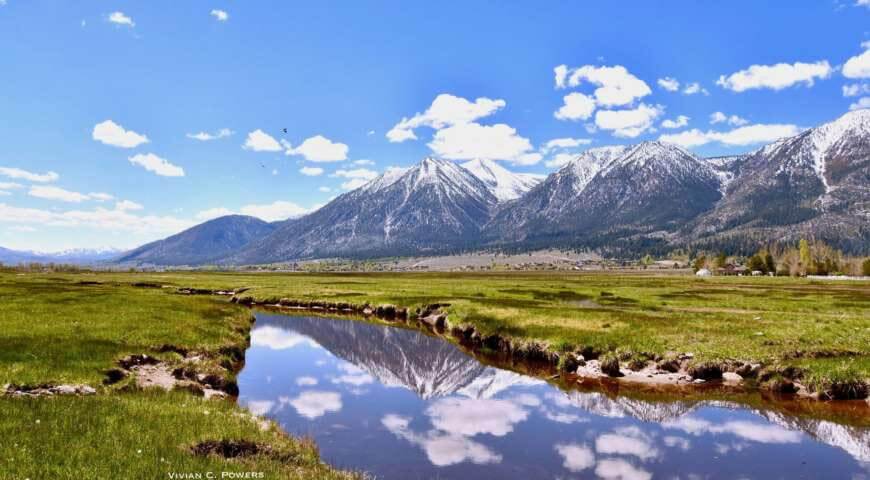 Just 12 miles east of South Lake Tahoe and nestled near the eastern Sierra Nevada Mountains, Carson Valley is the perfect place for those looking to get away from the crowds. With miles of (relatively) low-elevation hiking trails and access to unforgettable adventures like glider rides and wild horse tours, this little valley is a must-see for those looking to expand their horizons beyond the Lake Tahoe Basin.
El Dorado Winery Touring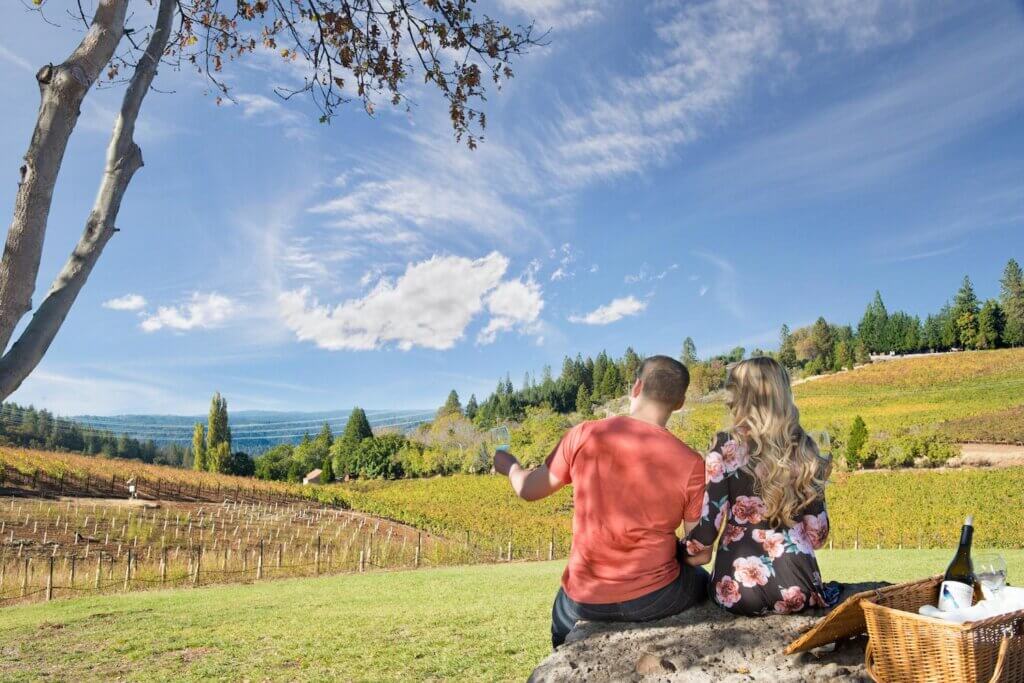 Here in El Dorado County, we know a thing or two about wine. The county is an American Viticultural Area specifically designated as a wine grape-growing region for its optimal geographic features among other factors. Lucky for you, this means access to some of the country's top-notch wine. Boasting over 2,000 acres of vines and approximately 50 wineries, the hard part will be choosing the best places to spend your time – visit eldoradowines.org for a full list of wineries, current events/tours, and even contests.
The Most Beautiful Drive in America
Can't get enough of Lake Tahoe? Consider what is often referred to as the Most Beautiful Drive in America and cruise the 72 mile route around the lake. There is no shortage of jaw-dropping views or exciting pit-stops anywhere you look along the way. If you're strapped on time, the drive around Emerald Bay alone is a must see. Once you've arrived at the bay, you'll quickly realize why it is one of the most photographed places in the world. From here you can hike into the scenic Eagle Falls trail, tour the spectacular Vikingsholm Castle, kayak out to Fannette Island, or simply take it all in from the comfort of your car.
Get out. Get stoked. Repeat.
Calaveras Big Trees State Park
You've probably heard of the Giant Sequoias and all their majesty, but did you know that they were first widely reported as being seen in Calaveras Grove? Many of these trees are thousands of years old and offer a unique look into some seriously cool natural history. Visitors are welcome to hike, bike, fish, and explore all four seasons, but according to Visit California, 'spring offers showy white dogwood blossoms, and the colorful leaves of autumn create a striking contrast with the russet sequoia trunks.' If this isn't the experience you're looking for, opt to take some time strolling around the quaint shops, restaurants or wineries of Calaveras County.
Donner Memorial State Park and the Abandoned Railroad Tunnels
Although you could easily spend two separate days trekking around either of these spots, their proximity makes for an exceptional trip to do all at once. The Donner Memorial State Park is home to TONS of early pioneer and gold rush history, Native American artifacts, and of course the eerie tales of the Donner Party. Although the views from the road are spectacular, there is a nice little park down by the water – you'll be near the same site that the infamous harsh winter expedition took place, where a brutal snowfall and some miscalculated decisions forced pioneers to resort to cannibalism just to survive!
The abandoned Donner Pass Railroad Tunnels offer a truly unique hike through what was once a heavily used series of railroad tunnels. Start at the China Wall for a look into the past which honors the backbreaking work that these laborers put into constructing the tunnels over 150 years ago. Before you venture into the tunnels, don't miss the Native American Petroglyphs left by ancestors of the Washoe People – the park visitor center has some worthwhile videos that delve much further into this rich history.
Check out Day Tripping on Instagram