6:00 AM – 2:00 PM. Awesome 50 style diner! Now Serving 3 towns with 5 locations! Hwy 50, Ski Run, Kingsbury, Carson City, and now in Reno!
The Red Hut Café is a boasts a Western-style diner setting and plenty of feel-good comfort food favorites. The café serves all-day breakfast and lunch, so you can easily satisfy your craving for bacon and eggs whenever you visit. Try the popular biscuits and gravy or enjoy a fluffy omelet with fresh ingredients of your choosing. If you aren't in the mood for pancakes, check out the lunch menu with its delicious burgers, sandwiches, and salads. Definitely family friendly, this place is well known for its waffles and friendly service.
Dinner is available at Ski Run Location only.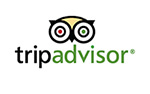 Check out Red Hut on Instagram:
Red Hut Cafe Mid-Town
2749 Lake Tahoe Blvd., South Lake Tahoe, CA 96150