Everyone equates Thanksgiving with roasted turkey, but in my universe, the day of thanks is all about the sides. At home, our table is piled high with roasted Brussels sprouts, homemade cranberry sauce, green bean casserole, yams, two kinds of dressing, and of course, pies.
But what if you don't want to spend all day in the kitchen? Enjoy all of the family togetherness — with none of the baking burnout — and make reservations at one of our favorite Lake Tahoe restaurants! You know they'll have turkey, so I went through the offerings and have listed some of the more delicious-sounding sides.
The Hungry Bear Restaurant at The Ridge Tahoe Resort
400 Ridge Club Dr, Stateline, NV | (775) 588-3553 x350
Roasted butternut squash soup with chestnut cream served in a baby pumpkin, and prawn cocktail salad
Boathouse on the Pier
3411 Lake Tahoe Blvd, South Lake Tahoe, CA | (530) 600-1846
Burbon yams topped with pecans, and marscapone chive mashed potatoes and gravy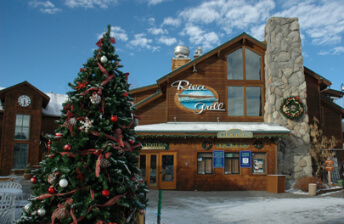 Riva Grill on the Lake
900 Ski Run Blvd, South Lake Tahoe, CA | (530) 542-2600
Gingered butternut squash bisque, and apple cranberry sourdough stuffing
The Beacon Bar & Grill
1900 Jameson Beach Rd, South Lake Tahoe, CA | (530) 541-0630
Sweet potato au gratin, and bing cherry bread pudding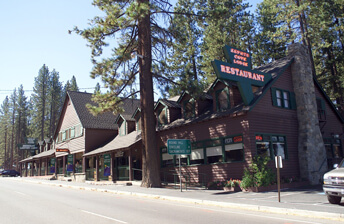 Zephyr Cove Restaurant
760 Hwy 50, Zephyr Cove, NV | (775) 589-4935
Roasted garlic mashed potatoes, and glazed sweet potatoes with marshmallows and pecans
Edgewood Tahoe
100 Lake Parkway, Lake Tahoe, NV | (775) 588-2787
Roasted duck winter vegetable chowder, and chocolate bourbon pots du crème
What sides will be on your table this Thanksgiving?