With so many restaurants in Lake Tahoe – from family-style to fine dining – it's pretty easy to find something yummy to match your tastes and budget. As a bonus, some of the best South Tahoe dining establishments serve up a delicious meal with a side of beautiful lake views. Here are a few spots for waterfront dining at Lake Tahoe.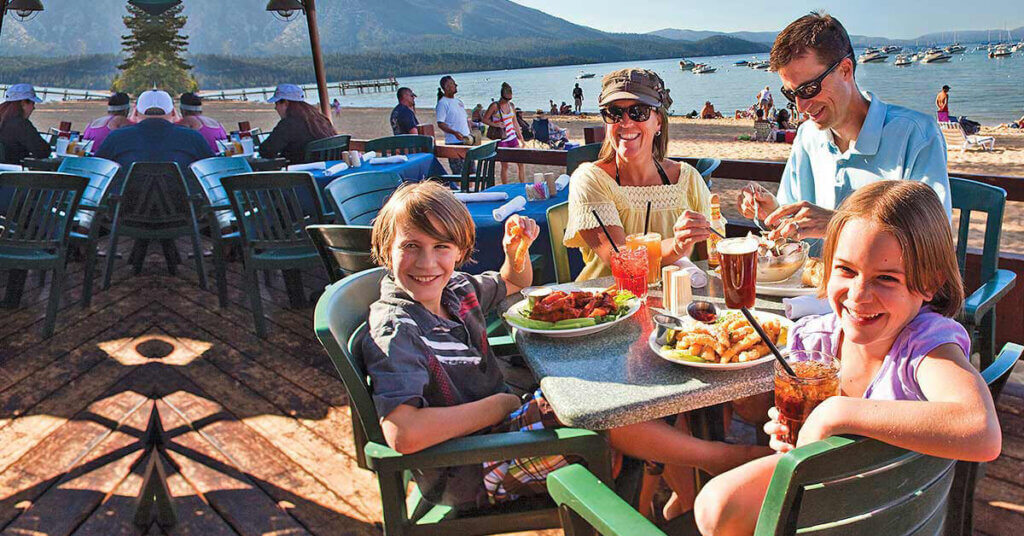 The Beacon at Camp Richardson Resort – Grab a seat on the deck, kick back and relax with a Rum Runner. And the clam chowder in a bread bowl. The Beacon is open for lunch and dinner, and the sunsets from the beachside deck are not to be missed.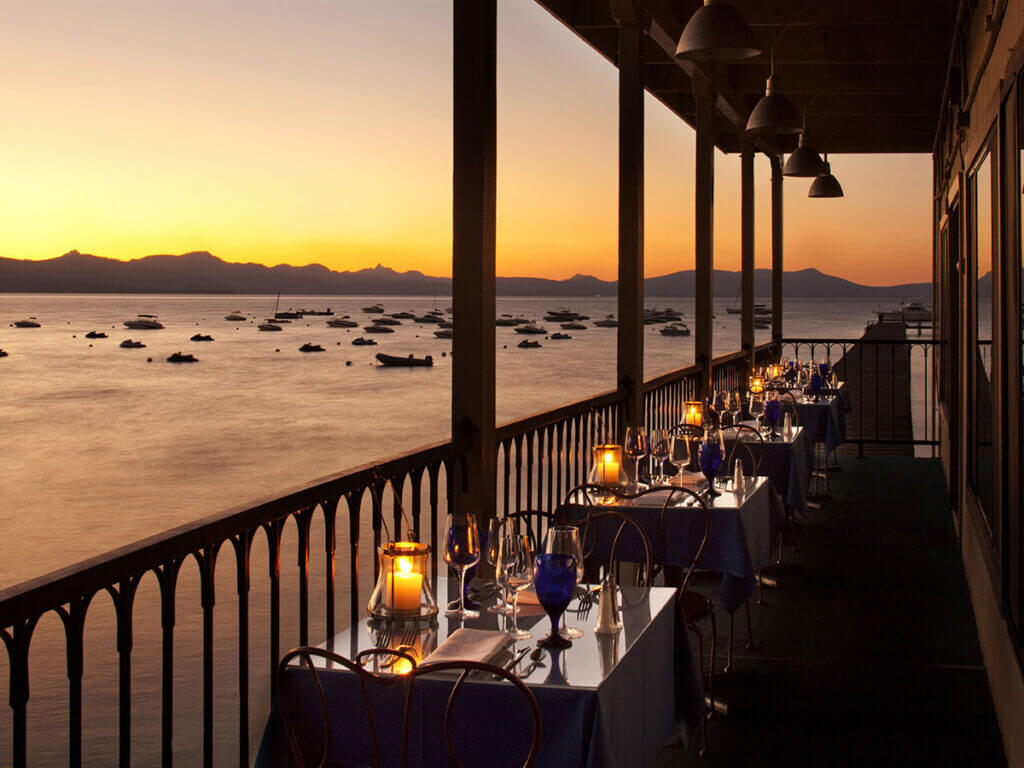 The Boathouse on the Pier at the Tahoe Beach Retreat & Lodge – The Boathouse is the only restaurant actually out IN Lake Tahoe. It is quite literally "on the pier," and the views are unbeatable. Paddle over for a drink on the deck, and relax into your next perfect Tahoe evening.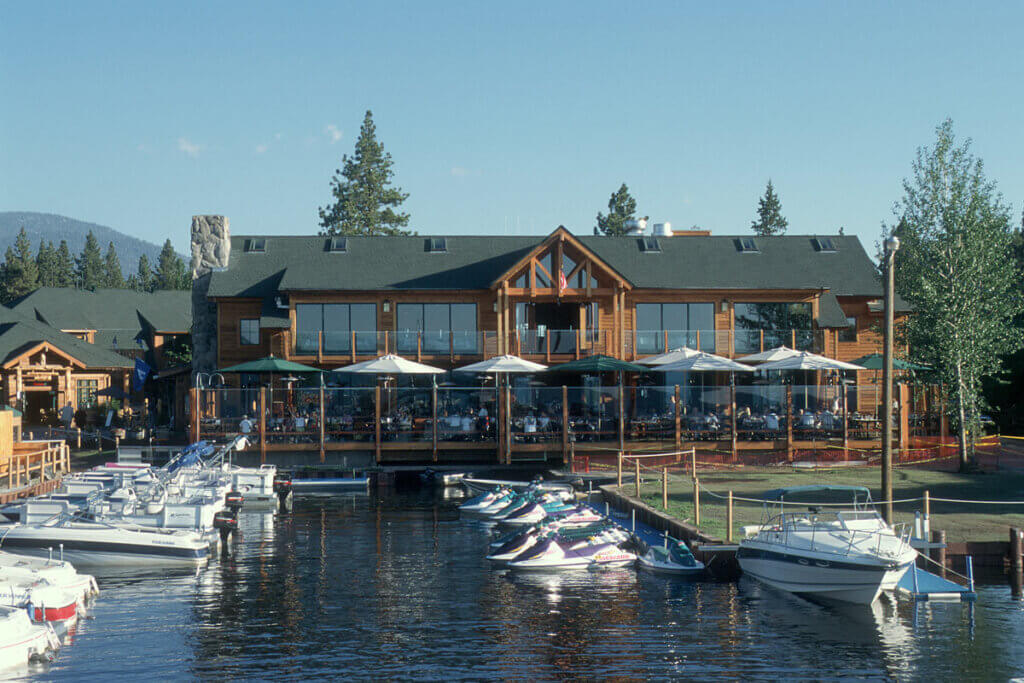 Riva Grill on the Lake – This is one of my favorite spots for appetizers and drinks after a long day of work or play. Try the ahi poke stack and the zucchini sticks (plan to share). For your first time, try their signature drink, the "Wet Woody." Frozen, rum-based, and delicious, you will certainly be back for another!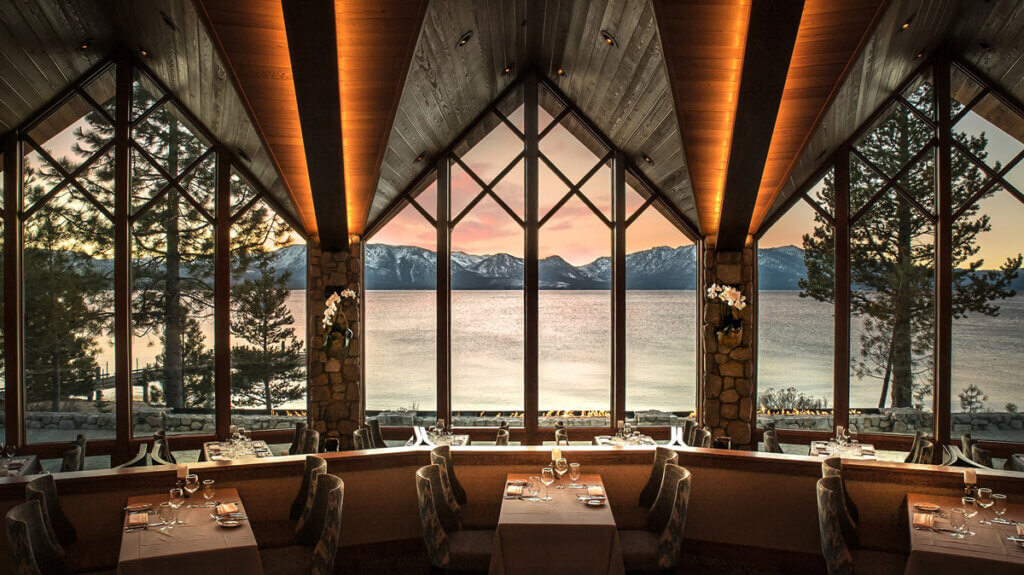 Edgewood Tahoe Restaurant – With a dining room overlooking Lake Tahoe, and the more casual Brooks Bar facing the famed golf course, and the ultra chic, Bistro, you cannot go wrong with an evening at Edgewood. Featuring some of the largest windows on the Lake along the South Shore, Edgewood's attention to detail and mix of classic and innovative entrees makes it the perfect spot for a romantic dinner for two or a private celebration.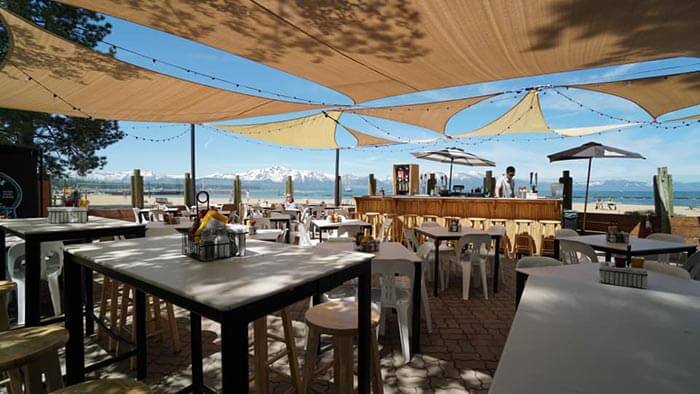 The Beach House – Under new management and featuring renovations to both the menu and the restaurant, The Beach House will be the new kid on the block to check out this summer. With a location adjacent to Lakeside Beach, within easy walking distance of the casino corridor and Heavenly Village, be sure to stop in and enjoy!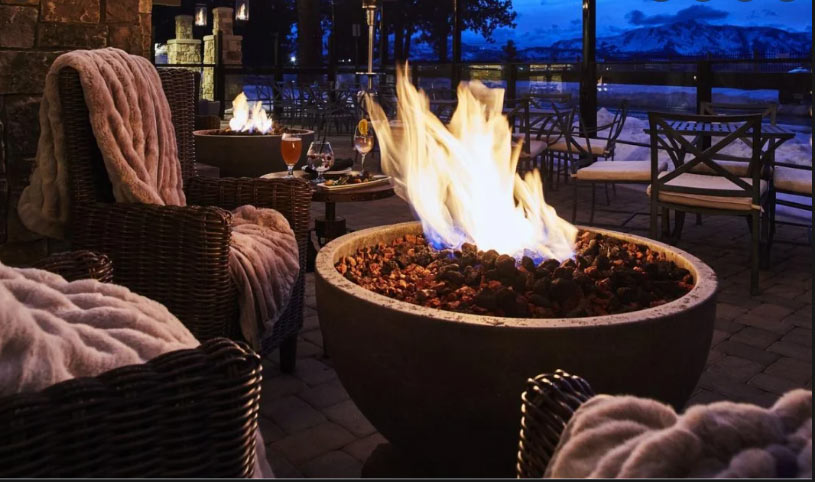 Jimmy's Restaurant at the Landing Resort Lake Tahoe
Jimmy's Restaurant at The Landing Resort and Spa ushers in a new era of South Lake Tahoe dining. Wood-fired Greek and regional California cuisine is prepared to perfection. At Jimmy's Restaurant, menus feature the freshest seafood, seasonal vegetables, and locally-sourced ingredients. Jimmy's distinctive interior features several private South Lake Tahoe dining alcoves – each with its own fireplace. Four additional fire pits invite guests to linger on the patio.
What's your favorite restaurant on the South Shore?