Let's face it, a vacation full of Five-Course meals is something to aspire to, but what we all want is pizza deep down in our crusts, I mean hearts. If you're on the hunt for the perfect pizza, South Tahoe is the place to be.
Lake Tahoe Pizza Company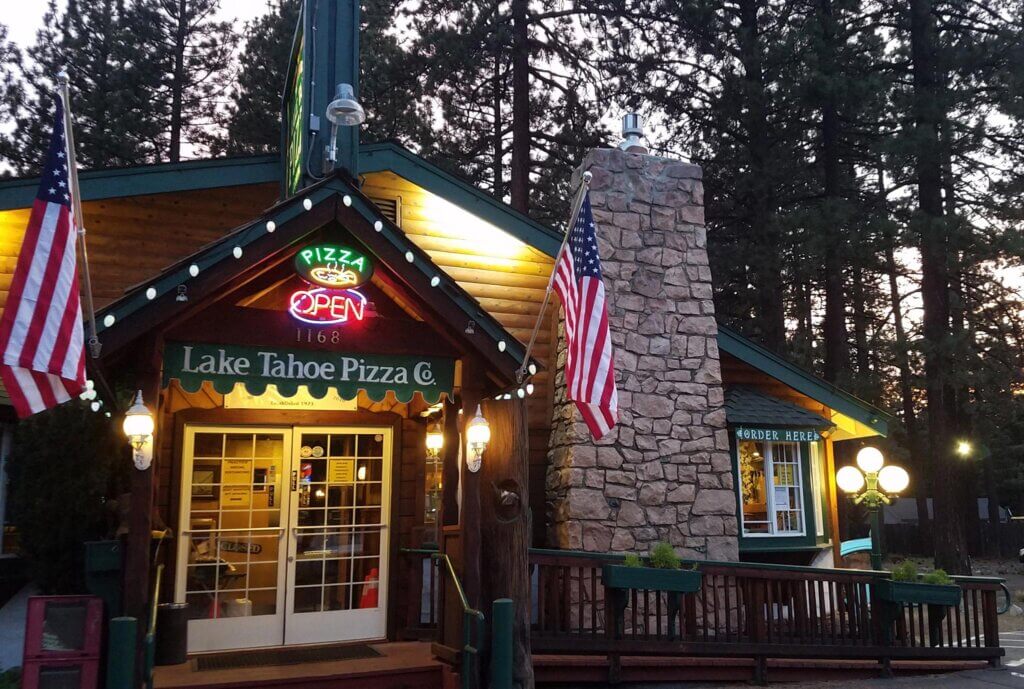 Since 1973, Lake Tahoe Pizza Company has worked to serve fresh pizza from their family-owned and operated restaurant. Known for its uniquely inspired pizza parlor, Lake Tahoe Pizza Company is proud to bring delight to your tastebuds. Voted Best of Tahoe: 17 years.
Blue Dog Pizza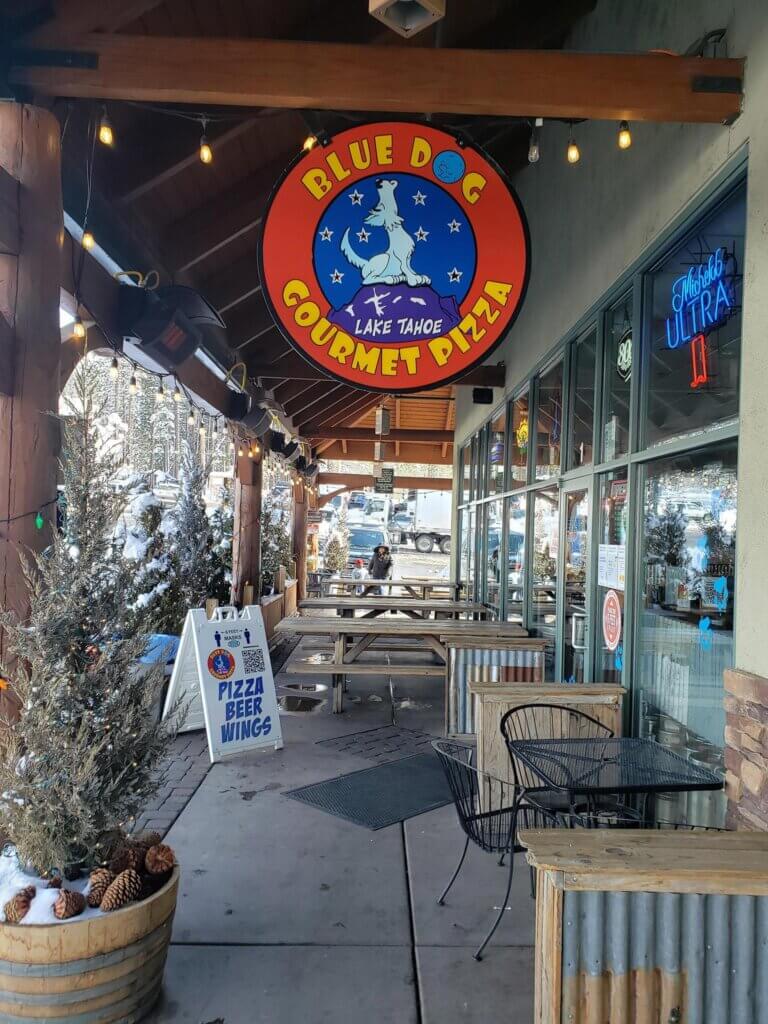 Now with two locations in town, Blue Dog Pizza offers creative gourmet pizzas such as the BBQ Chicken, Veggie Greek, and Walk the Dog (with creamy sauce, chicken, and spinach). Blue Dog also has gluten-free and vegan options.
Fox and Hound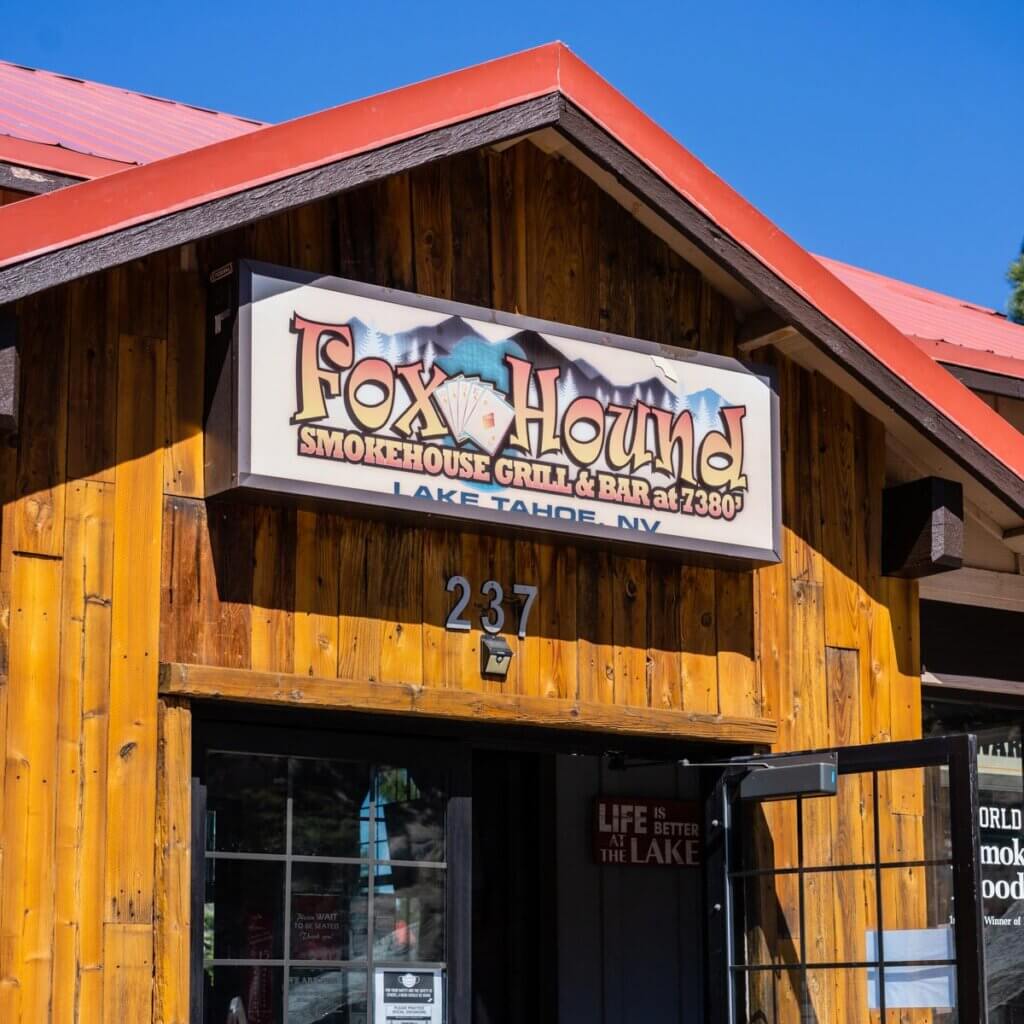 Located 7,380 feet above sea level with great views of the Carson Valley, Fox & Hound is a full restaurant and bar with video poker, TVs throughout, and a great deck with fire pits. Stop by for a great pizza or just swing by for some take-out.
For aspiring speed eaters, the "Oh No! You Sank My Battleship" challenge starts with a personal pepperoni pizza followed by a healthy portion of BBQ pulled pork, a couple of fried eggs, and much more. Finish it all in 60 minutes or less and it's free!
Goodfella's Pizza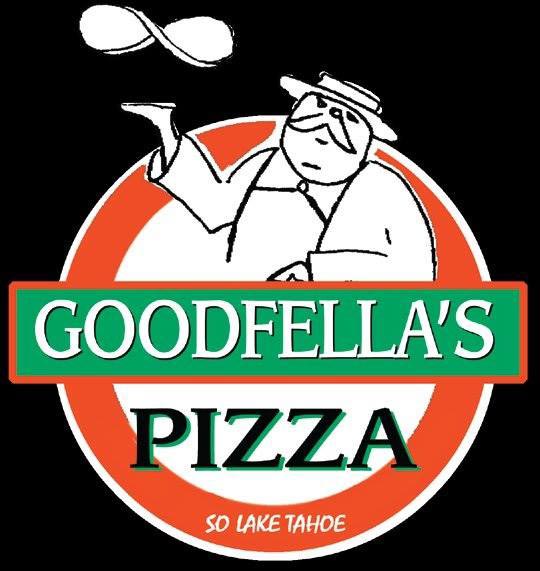 Located in the Ski Run Center, Goodfella's Pizza has been hand-tossing its pizza since 1993. Drop by for a fast lunch special from noon to 2:00 p.m.
Vinny's New York Style Pizza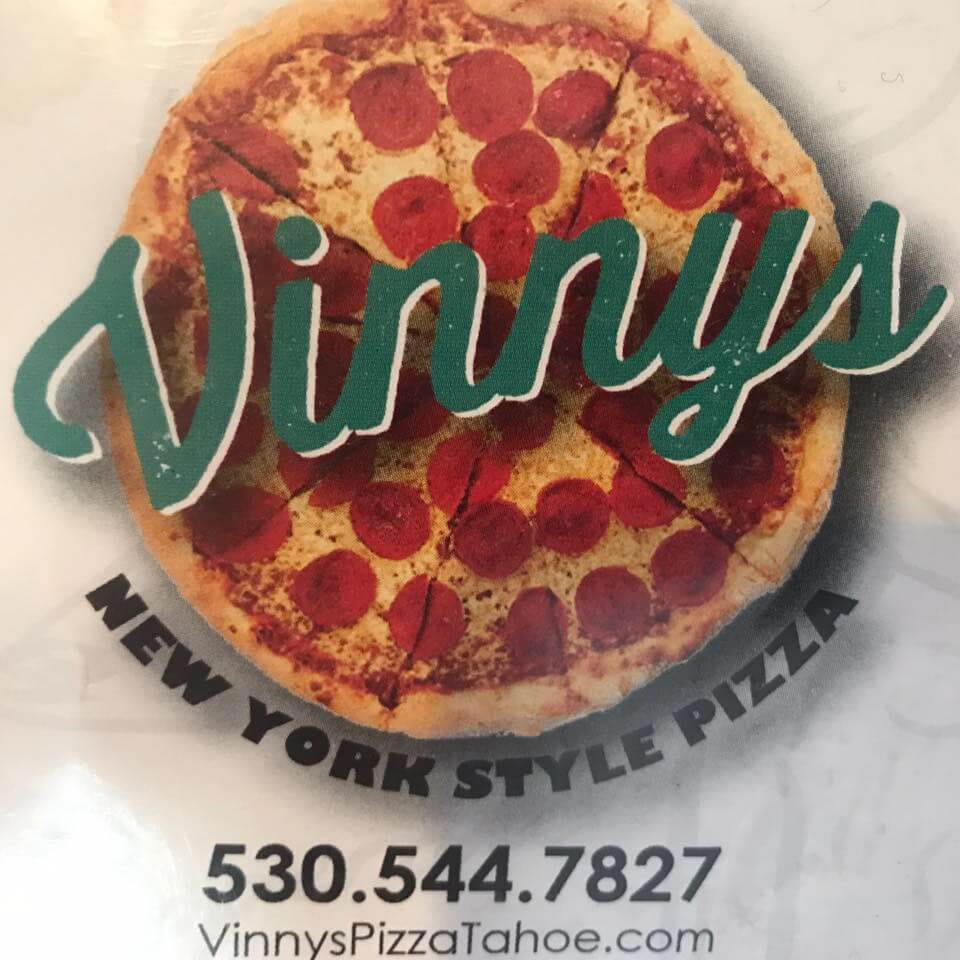 Vinny's is the place to be if you're looking for New York-style pizza, subs, and pasta dinners prepared in their Bakers Pride ovens. All dough is made in-house daily and used the freshest ingredients available. Please allow a little extra time during busy seasons, great pizza takes time.
Lake Tahoe AleWorX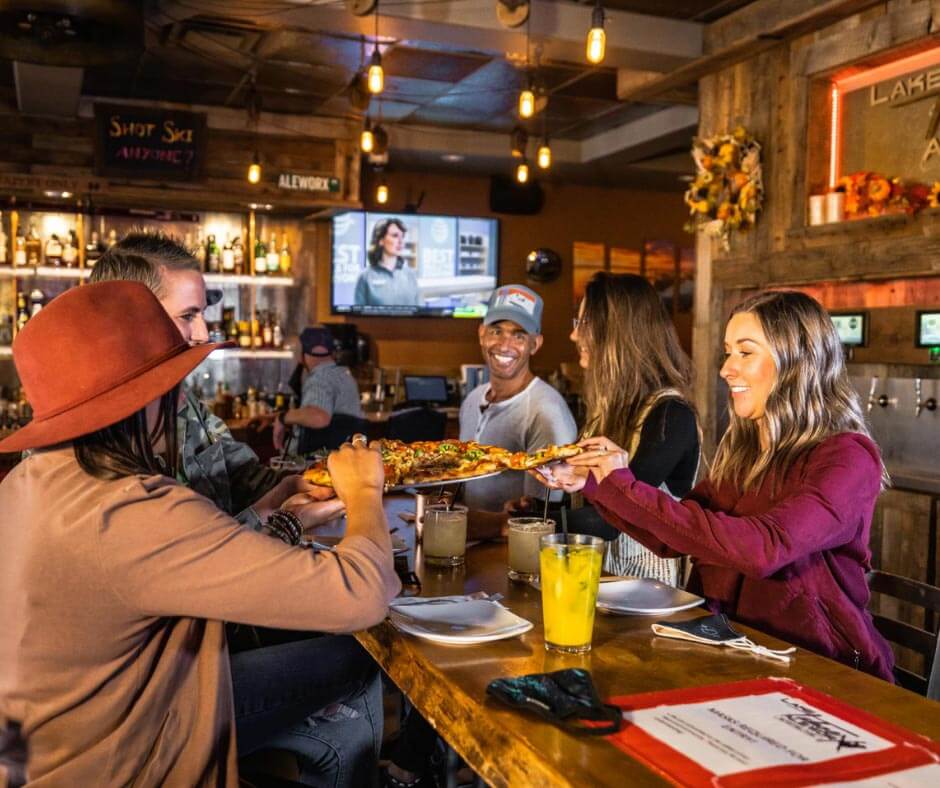 AleWorX is an obvious pick to let loose and relax after a day of fun-filled adventure with two locations to choose from. Craft beer lovers will find plenty of high-quality, local brews and seasonal releases. You can even make your own beer adventure and serve yourself straight out of a variety of taps.
Slice of Sierra Pizza Co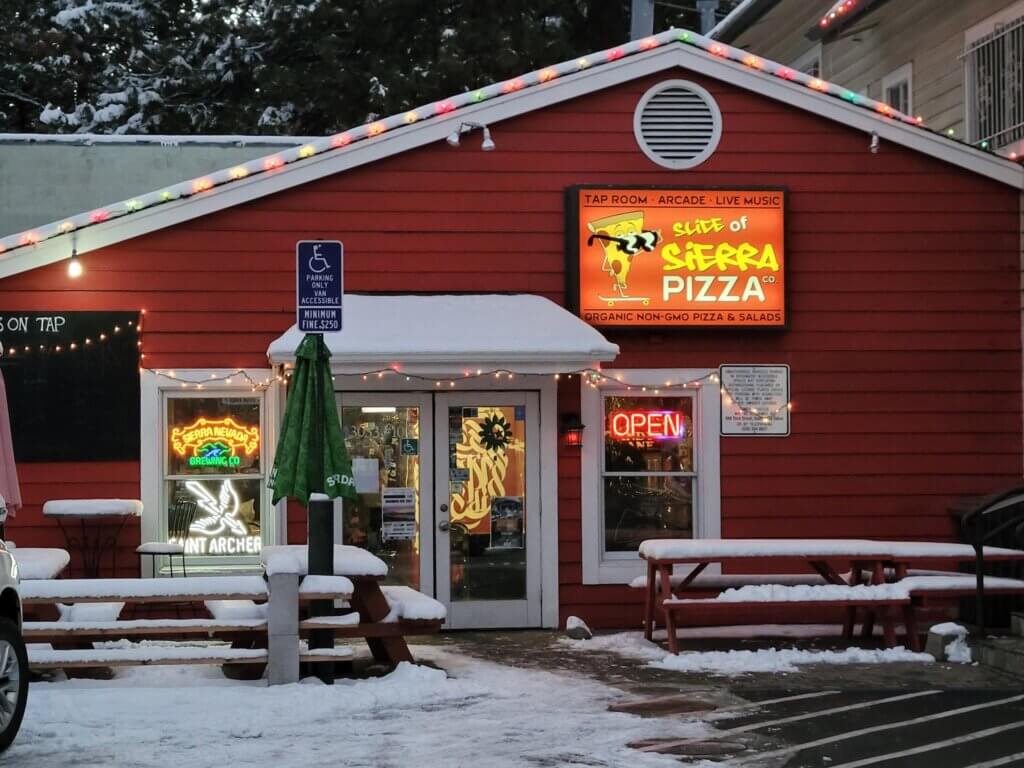 Find your ideal slice of pizza at Slice of Sierra Pizza on Harrison Avenue. Come for the non-GMO pizza and organic salads and stay for the live music and entertainment including air hockey and pool!
Base Camp Pizza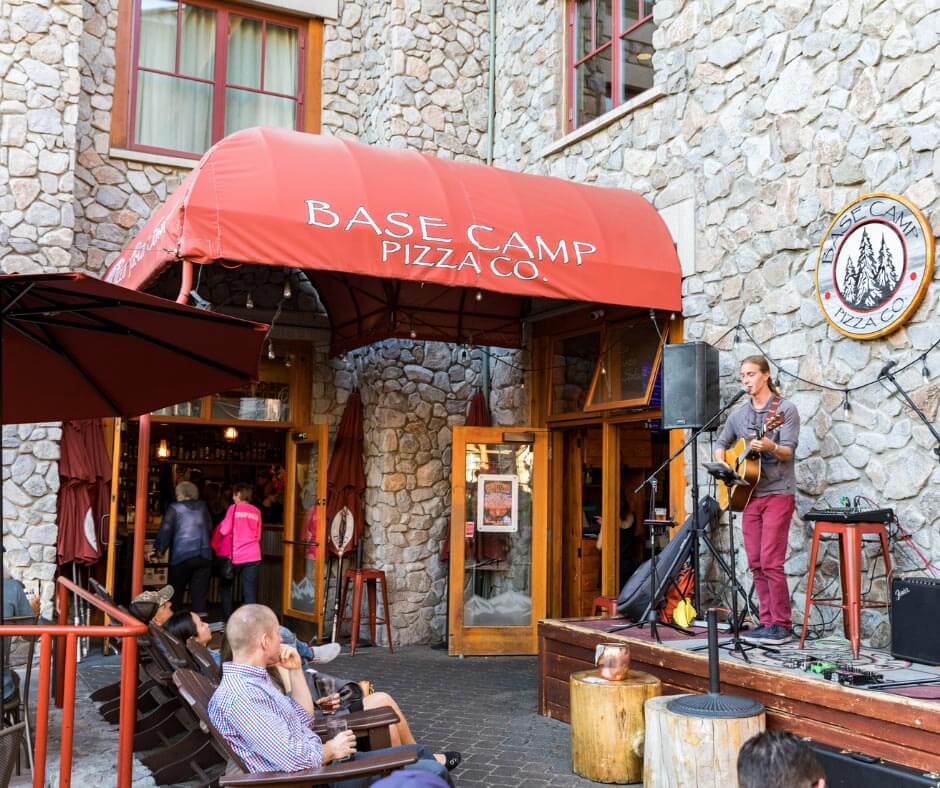 Located in the Heavenly Village near the fountain, Base Camp Pizza Company is your "Base Camp for casual, family-style dining. Choose from traditional or unique combinations like their Thai Chicken Curry pizza created by their chef.
Bob Dog Pizza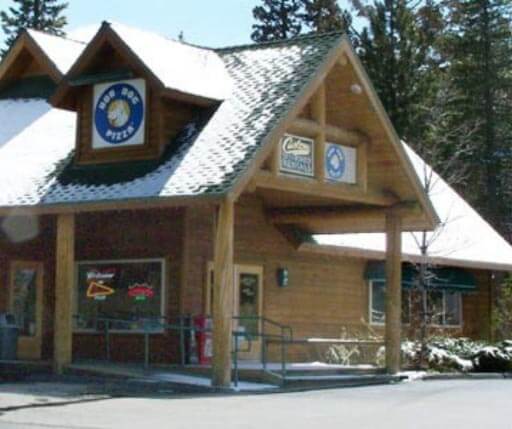 If you're looking for a pizza that is thick on the edges and thin in the middle, Bob Dog Pizza has to be your next stop. With gourmet pizza options like the Primavera and Lake Tahoe Supreme, there's something for almost everyone to enjoy.
Gastromaniac Homemade Pasta & Pizza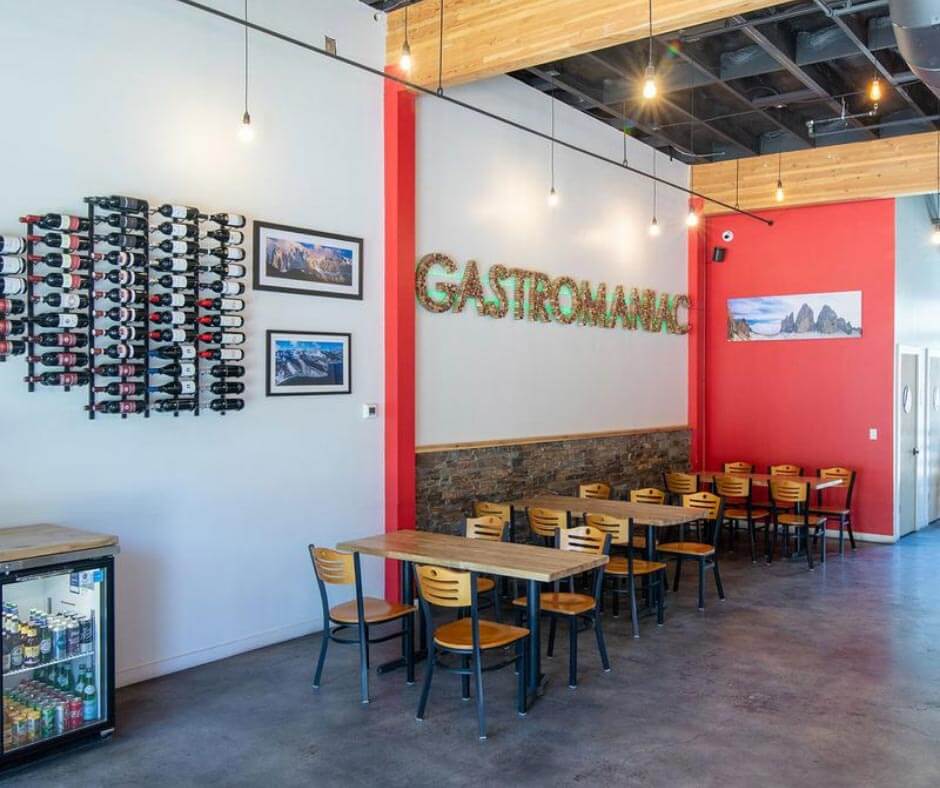 Looking for the real thing? Gastromaniac Homemade Pasta & Pizza offers authentic Italian pizza and handmade pasta to the South Lake Tahoe region. The easy-going environment is a perfect spot for a quick bite, casual date, or family outing.
Grand Central Pizza & Pasta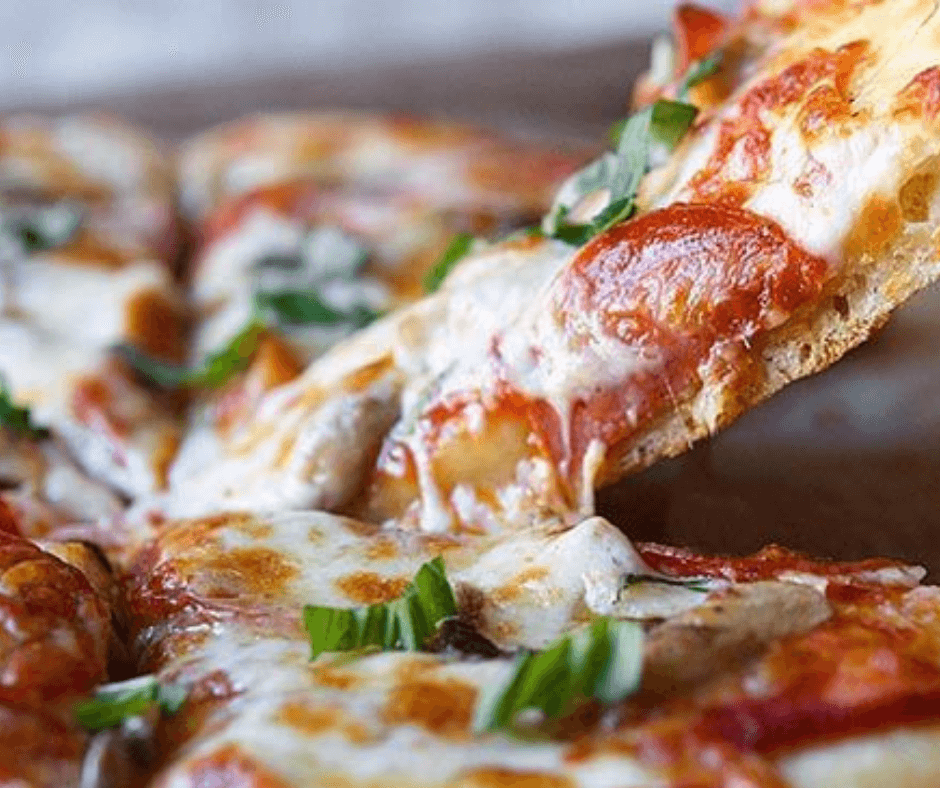 Grand Central Pizza & Pasta in South Lake Tahoe is a local and visitor's favorite. Their New York-style pizza and calzones use dough that is made fresh daily with homemade pizza sauce and baked in a brick oven.
There's More Where That Came From
We're only scratching the surface of the pizza options that South Lake Tahoe offers, so don't be afraid to get out there and try a place off the beaten path. Be sure to use the hashtag #TahoeSouth to share your experience with us.
Pizza is for Hoomans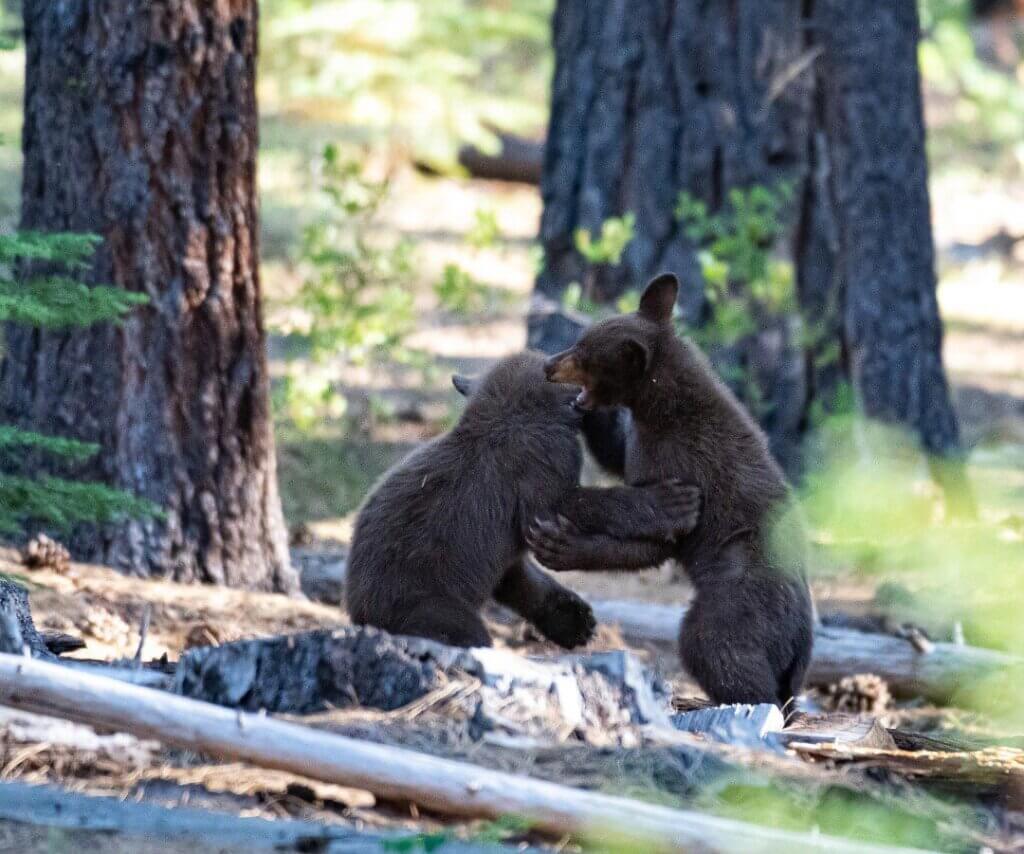 While we're sure that some of our wildlife would like the taste of pizza, it is vital to never feed wild animals and to properly store trash so they can't get into it. Minimizing their exposure to humans and human-related food sources is key to maintaining a healthy ecosystem and healthy habitat.
To learn more about Lake Tahoe's Wildlife and how you can keep it wild, click here.