Crazy Good Bakery and Café
We are a family-owned and operated gourmet bakery located at 2040 Dunlap Dr. in beautiful South Lake Tahoe, California.
The founder/owner and head creative mastermind behind these gourmet doughnuts, pies, and other delicious treats Christine Andersen-Smith has been in the food industry for over 30 years. Her passion for baking came from her Hungarian grandmother Elizabeth. Standing by her side in the kitchen from a very early age she learned how to make people happy through food.
Being the entrepreneurial type she took on the fun challenge of making gourmet doughnuts and pies when her daughter Ally said to her one day… "Mom, you should make gourmet doughnuts and pies since you love to bake so much"! So, with lots of research and practice, she perfected the perfect gourmet doughnut for Lake Tahoe and the altitude.
Along with a few secret ingredients her lovingly made small batch doughnuts and pies are made with limited ingredients, inspired by the seasons and made with locally sourced produce as often as possible. You won't find our fillings or glazes coming out of a 5-gallon bucket!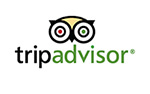 Check out Crazy Good Bakery & Cafe on Instagram:
Crazy Good Bakery and Café
2040 Dunlap Dr., South Lake Tahoe, CA 96150