Mother Nature shaped the iconic views of Lake Tahoe, but we've carved out the new and renovated resorts and hotels that will refresh, renew and recharge your group.
Take a look at our new luxury hotels and revamped favorites that will help set the standard for a unique meeting experience.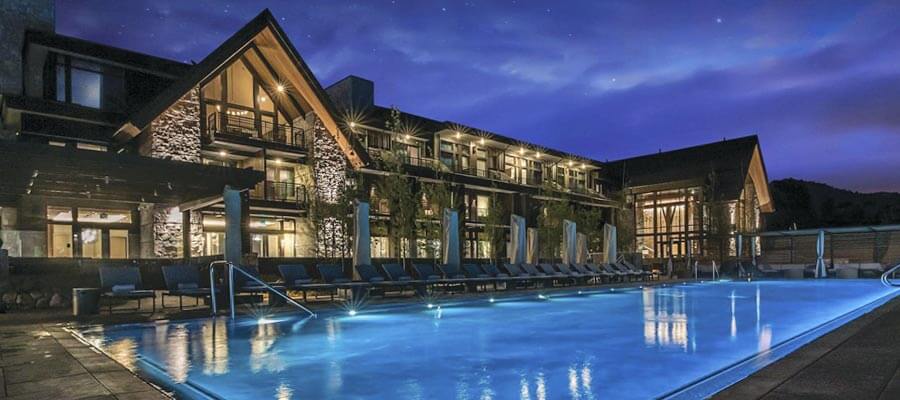 Edgewood Tahoe: 2018's "No. 1 Resort Hotel in the U.S." by Travel + Leisure
Extravagance collides with adventure at The Lodge at Edgewood Tahoe – Lake Tahoe's new lakefront resort that opened in June 2017. Edgewood Tahoe offers gracious guest rooms and suites, unique meeting room space and entertainment options along the lakefront property.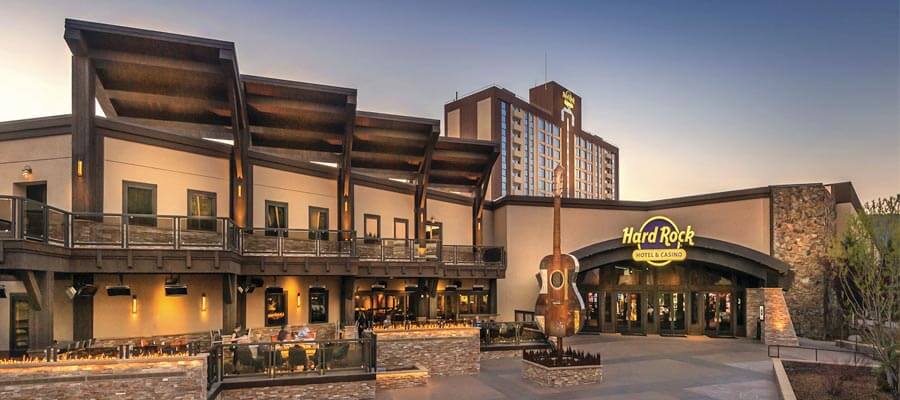 Hard Rock Hotel & Casino Lake Tahoe and Harrah's Lake Tahoe Resort
Newly remodeled and renovated, Hard Rock Hotel & Casino Lake Tahoe and Harrah's Lake Tahoe Resort are familiar names with one-of-a-kind features for corporate gatherings. Both offer team members the ability to work and play hard in a picturesque setting. The 'Velvet Rope Venues' at Hard Rock Lake Tahoe are tailor-made to fit your group's needs.
Not to be outdone, Harrah's Lake Tahoe Resort has award-winning features and unprecedented service for all types of meetings. Exciting entertainment, exceptional staff and attention to detail make it easy for planners to design the perfect gathering.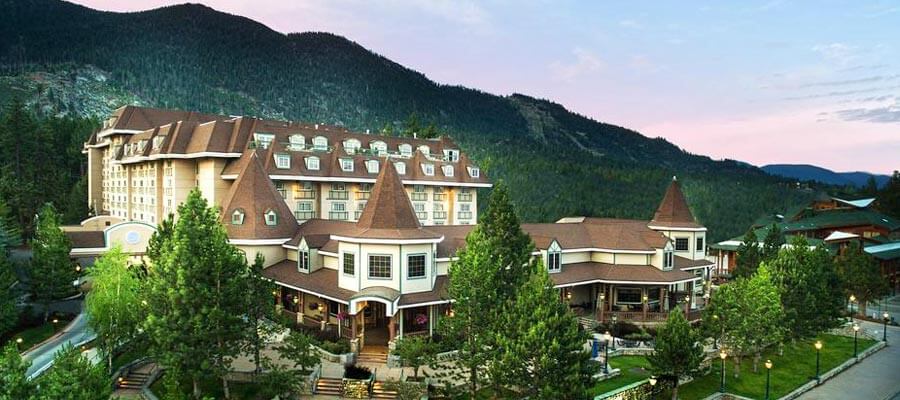 Lake Tahoe Resort Hotel
Finishing off our list nicely is the newly redesigned Lake Tahoe Resort Hotel. Fully renovated just months ago, this beautiful property offers planners singular service, exceptional meeting amenities and group packages — even a few freebies! Reimagined media rooms, guest suites with amazing views and unmatched catered cuisine will turn heads, but its central location makes Lake Tahoe Resort Hotel a perfect destination for planners.
With a setting that inspires and newly remodeled hotels and resorts, it's time to take your meetings south. Reach out to us to start planning, or feel free to explore more of our meeting hotels and venues.