Six Great RV Campgrounds in South Lake Tahoe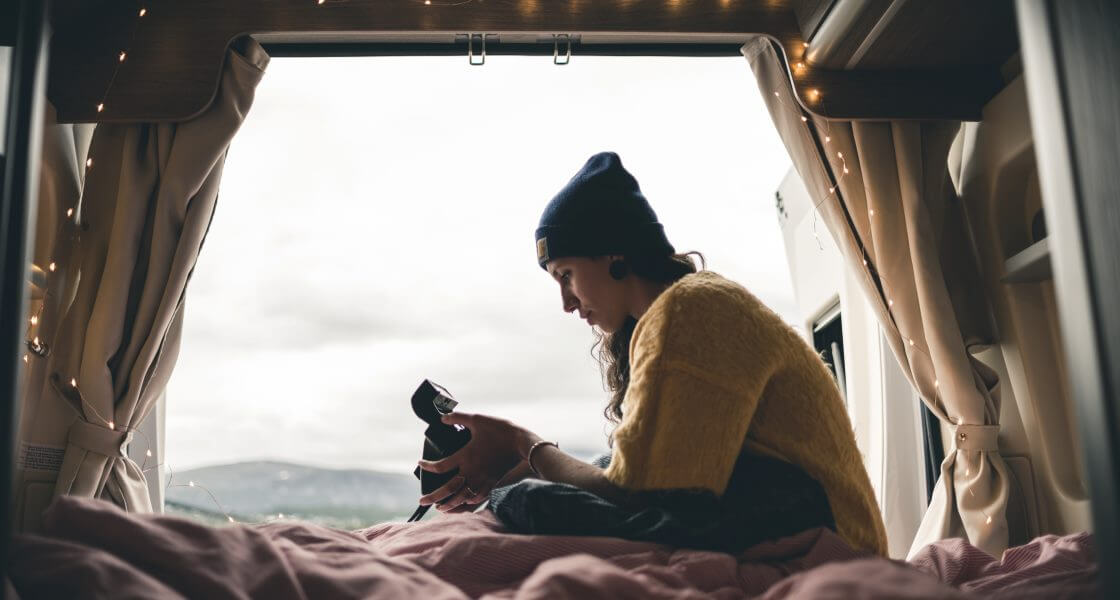 South Lake Tahoe is a majestic playground abundant in natural beauty with plenty of things to do. It offers a range of accommodation options. For those who want to camp in one of the numerous RV parks around the area, here are six profiles of some great RV campgrounds in Lake Tahoe. There are also plenty of lodges, cabins, motels and other choice accommodations in this remarkable, naturally beautiful locale.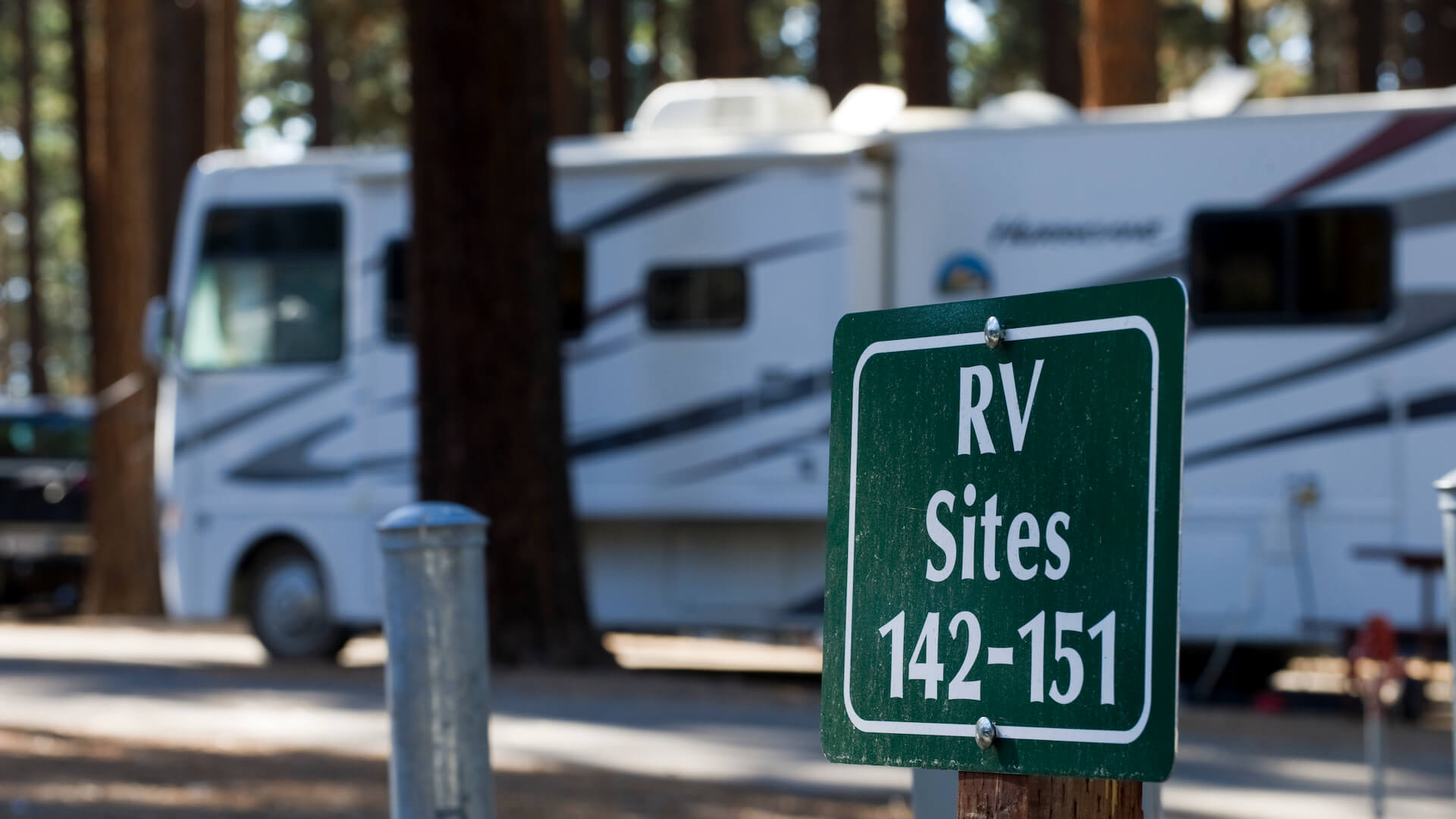 1) Chris Haven Mobile home and RV Community: Located about 3 miles from the southern end of Lake Tahoe on the California side of the lake, Chris Haven offers 96 full-hookup sites and a wide range of amenities. They provide wireless internet, cable TV, showers and restrooms, laundry, paved roads and allow pets in its convenient location. It is very close to shopping, city bus services, all the south lakeshore activities, ski areas and golf courses. It is a mile from the airport and car rentals. The park has recently been completely renovated, is open all year, offering daily, weekly, monthly and full winter rates.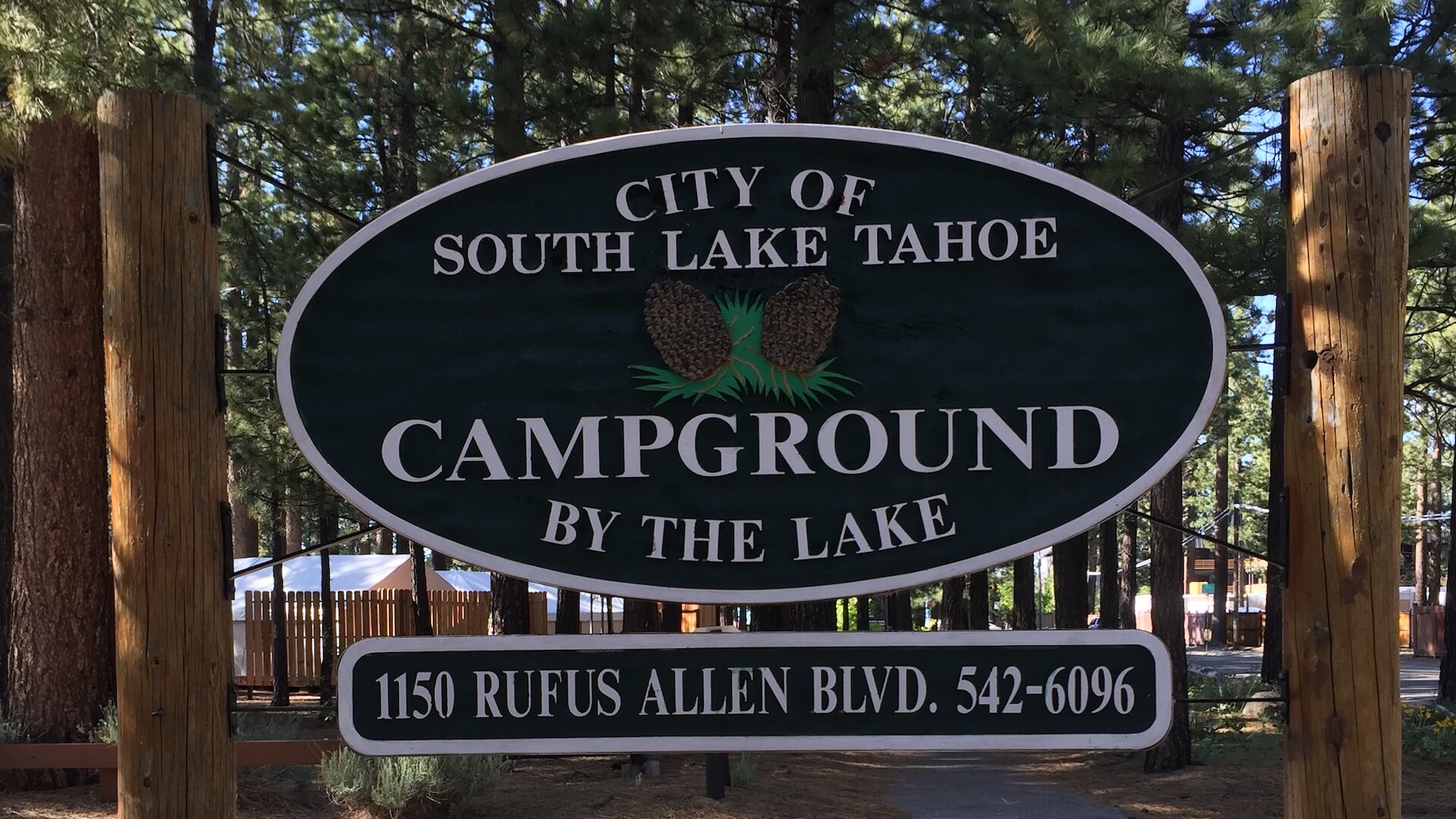 2) Campground By The Lake: This is a super-convenient park run by the City of South Lake Tahoe and, located just across the road from the Lake. Open from April through October, this campground has seven pull-through sites, plus 14 sites with water and electricity as well as plenty of camping at standard sites and about 30 with electricity but no water. Campers here love the tall pines towering over the campground and waking to the smell of them enhanced their camping experience. The only complaint about this park is that it is very close to US 50 (Lake Tahoe Boulevard), so there is some road noise. Otherwise, it is a very nice wooded campground, conveniently located right across from the Lake. The price is very reasonable here too. They allow dogs on leashes.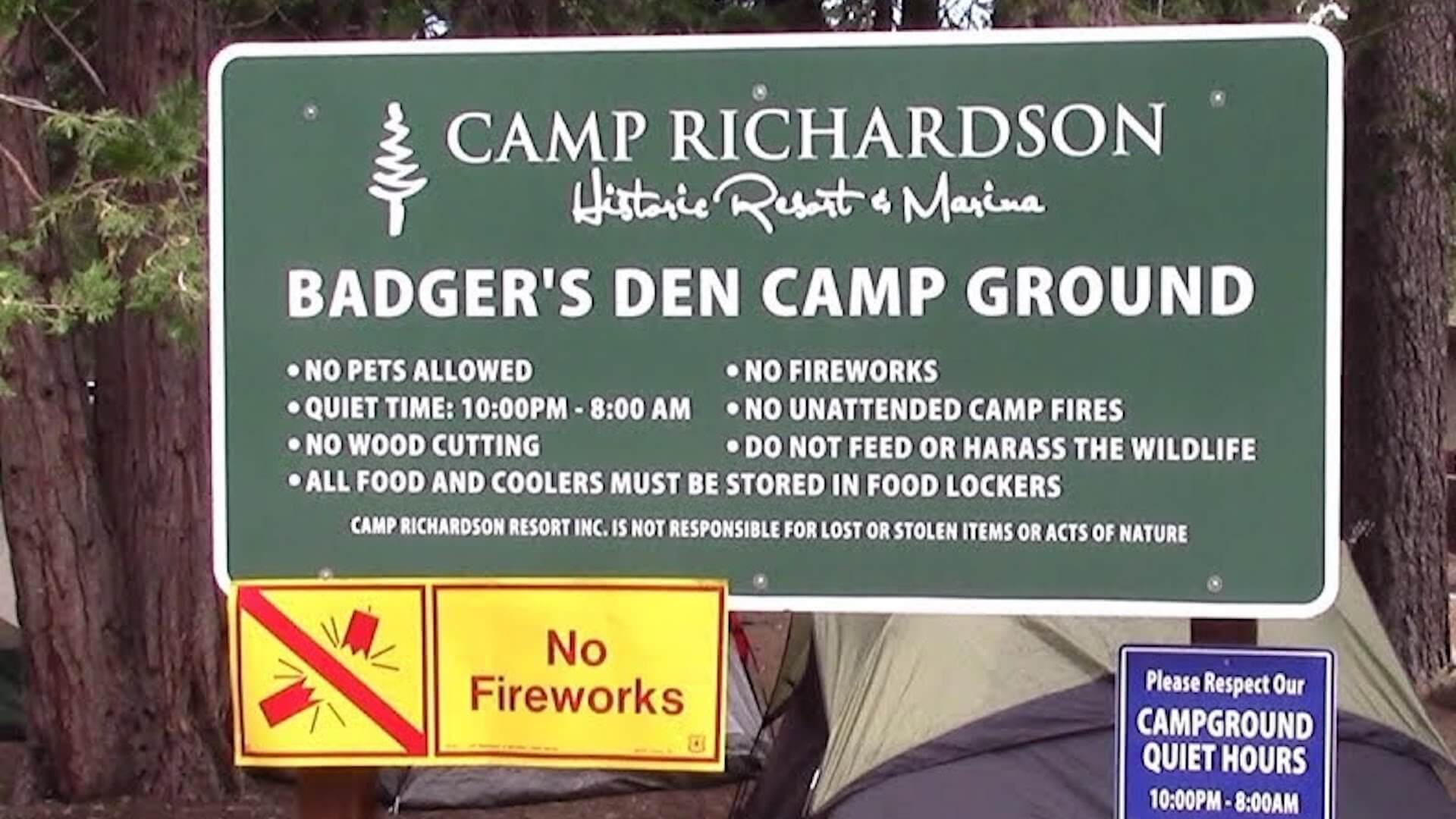 4) Camp Richardson Historic Resort & Marina: Camp Richardson is located just off Highway 89, Emerald Bay Road, and offers three distinct campground opportunities: the RV Village, directly across from the Hotel; Badger's Den Campground, located a short walk from the shore of Lake Tahoe; and Eagle's Nest, across the road from Badger's Den Campground. This is a spectacular lakeside resort with a long history.
Their South Lake Tahoe RV park offers water only, water and electric, as well as full hook-up sites. Badger's Den and Eagle's Nest are tent camping areas. They also offer a turnkey RV right on site, fully furnished with the capacity to sleep 4 people, a flat screen TV/with DVD player, etc.
You cannot bring pets to this resort. It has lakefront lodging and a full service marina in summer and a huge cross-country ski resort in the winter. They offer beachside dining all year long.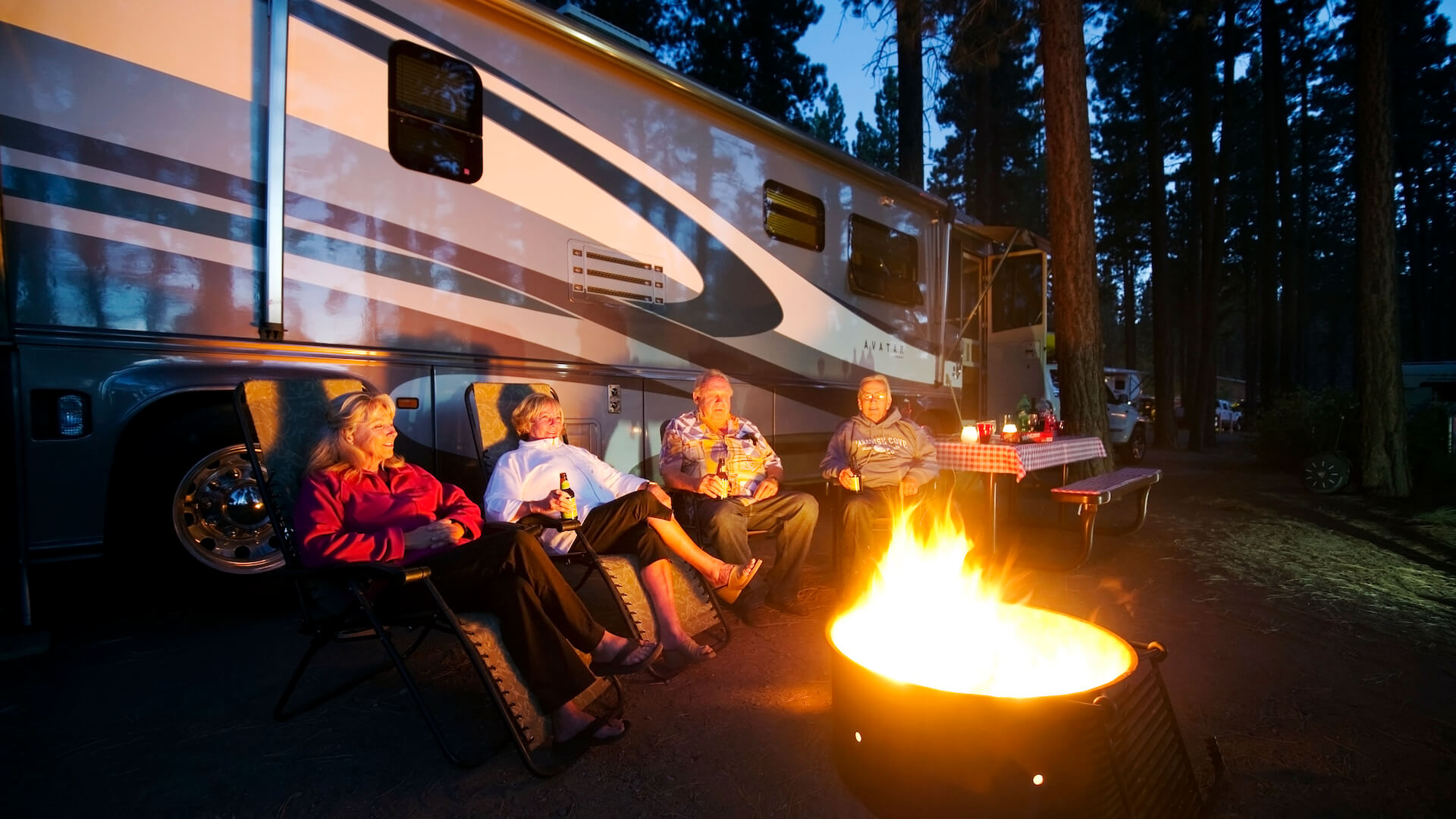 5) Tahoe Valley Campground: This campground is privately owned and operated with 415 sites, full hook-ups, pull-through, RV dump, water, electric and sewer. It includes showers, flush toilets, and laundry plus a heated pool in the summer. They have a general store, tennis courts, sport courts, horseshoe pits and concierge service. This is a fun, family-friendly atmosphere only about three miles south of the southern end of South Lake Tahoe, with very helpful staff.
The latest rates quoted for this site were low compared with other nearby sites. Campers say this site is safe and clean and it is located far enough from the main road to be usually very quiet (with the exception of the airport nearby).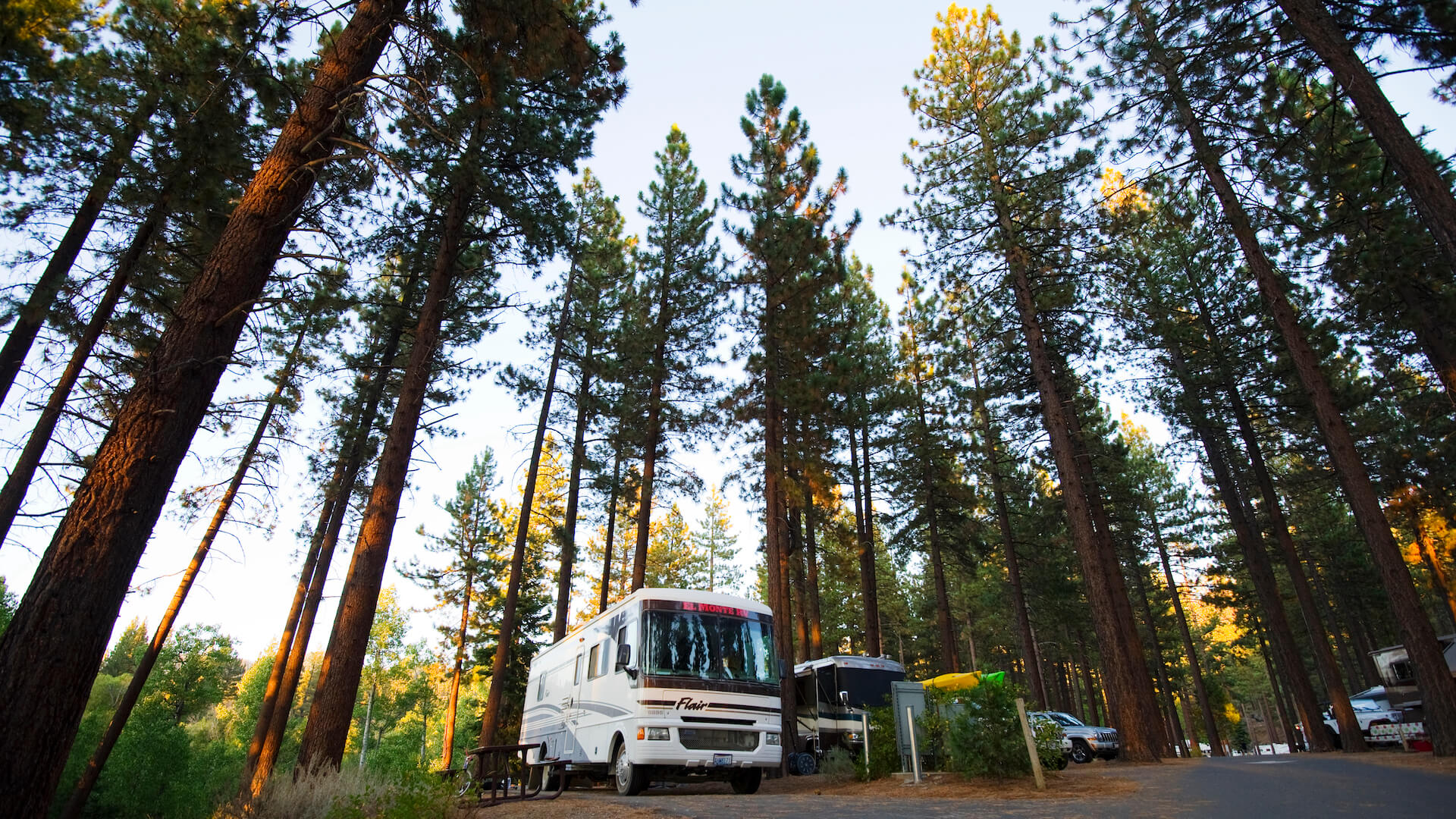 6) Zephyr Cove RV Park & Campground: Zephyr Cove provides 93 newly redesigned RV campsites, with pull through and can accommodate vehicles up to 40 feet long. It has an RV dump, water, electric, sewer service, cable TV, telephone, WiFi, showers, flush toilets a general store and laundry for its guests. This park is in a lovely wooded setting, located on South Lake Tahoe's shore, 4 miles northeast of Stateline on Hwy 50.
Like some other nearby campsites, this one has a bear that comes by to eat often, so keep your food locked up (always a good rule) and watch your children. Also, be sure to pick your camping site to fit the type of RV or camping vehicle you have.
One camper described the setting as full of "lots of nature all around." He continued, "The setting with the butterscotch/vanilla scent of the Jeffrey Pines was wonderful every morning. The boulders to play on are great for the kids. Complimentary fire pits made roasting marshmallows and hot dogs simple and fun. A few animal trails took us to seasonal wildflowers and stands of Quaking Aspen."
In conclusion:
These six are just some of the choices you have for RV camping in the South Lake Tahoe area. Whatever place you choose, you will surely enjoy your RV camping vacation in the unspoiled, natural playground of Lake Tahoe.
For more camping information visit, visitlaketahoe.com/hotels/campgrounds-and-rv-parks-listing/
Six Great RV Campgrounds in South Lake Tahoe
Check out Camping at Lake Tahoe on Instagram