I love that we live in a place with a vast variety of hiking trails and things to do.
I am huge on a hike that can give me spectacular views of a waterfall. However, there are times as a mom of an infant that I am looking for something that does not take too long, is not too strenuous, and still gets us outside.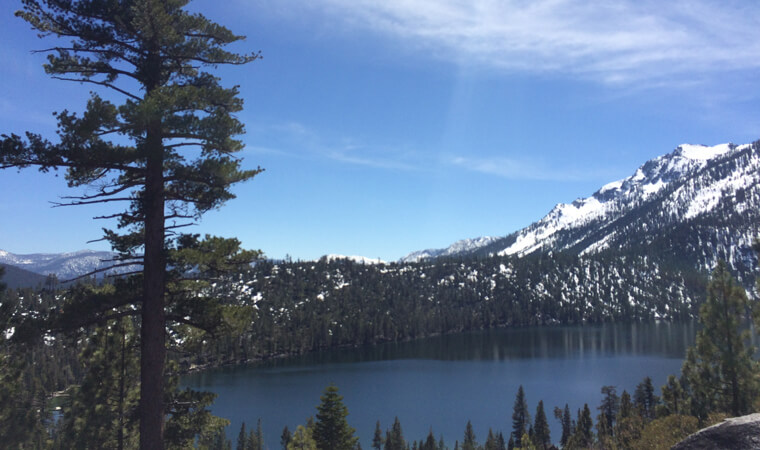 My favorite short hike has to be Cascade Lake and falls, a two-mile out-and-back hike with only 200 feet in elevation gain. The trail starts off as a wide dirt path then begins to narrow and become a bit rocky, so make sure to watch your step. I can carry my daughter in her wrap the whole way, but with the 13 pounds added to my front side, it was a bit difficult at times.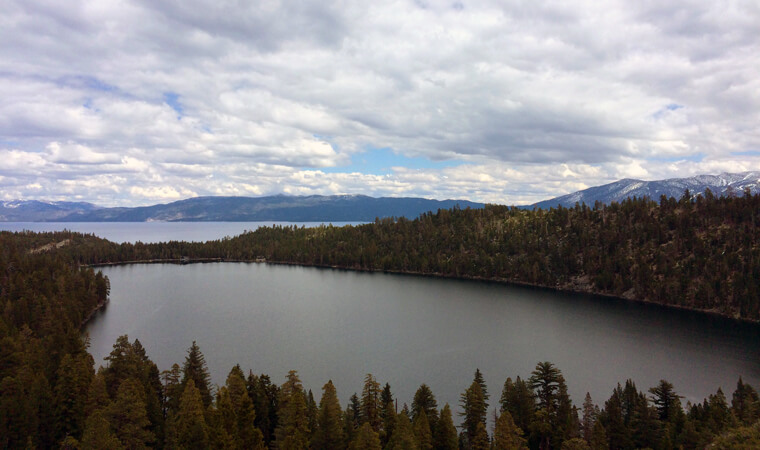 We stop once we get to the falls for a while to enjoy the sound of the rushing water and gaze upon Cascade Lake and Lake Tahoe, which is right beyond it. Cascade Lake is home to a limited number of private residences, which have a special access gate, and they all get the view of Cascade Falls.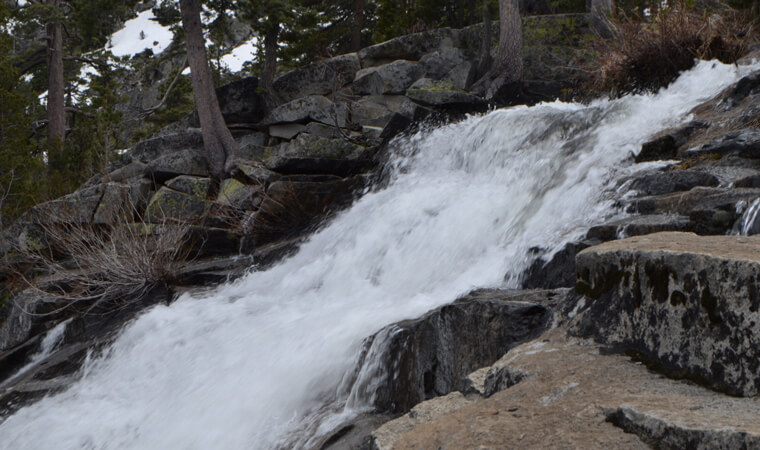 The falls drop more than 65 feet and flow over boulders and dark rocks which really make the waterfall stand out from miles away. I would love to live here; it's like your own private mountain paradise, where you have a waterfall to look at from your backyard!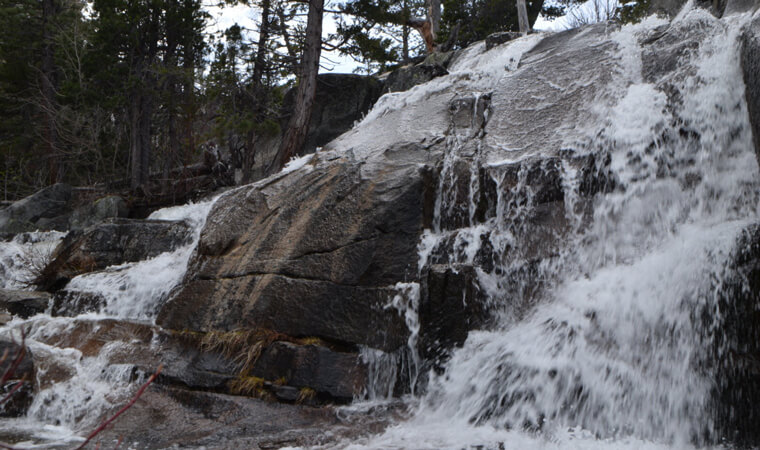 To get here, drive along Highway 89 towards Emerald Bay. If coming from South Lake Tahoe, the trailhead is just before Emerald Bay; if coming from the West Shore, it is after. First-come first-serve parking is available at the Bayview campground and along the highway across from Inspiration Point (Do NOT park on the road; you will be ticketed.). This is a busy, heavy traffic area, especially on summer weekends, so plan on getting there early to avoid the crowds of Emerald Bay.  At the far end of Bayview Campground, you'll find a trail map and a sign with an arrow pointing towards the direction you need to go. I hope you all find some adventure this weekend, and please let me know if you think I would enjoy any other hikes like this!
Related posts: