With summer quickly approaching and the thought of getaway vacations on my mind, I have already reserved a week in my planner to escape to South Lake Tahoe for the Annual American Century Celebrity Golf Tournament at Edgewood Tahoe Golf Course. Last summer was my first time volunteering for the golf tournament and I can't wait for July to arrive and participate again.
Celebrity Sightings
As someone who enjoys the excitement of an occasional celebrity sighting, I almost felt famous being surrounded by so many of them. Whether you're into sports or movies, you're guaranteed to run into one of your favorite celebs. By the end of the week, it seemed normal to find myself standing next to Steph Curry and Jerry Rice. As a bonus of being a volunteer, you're more likely to have the experience of chatting with a few as they make their way through the course.
Golf Education
I'll admit I'm definitely not someone who you'll find watching or playing golf. Going into the tournament, I didn't have the best understanding of the sport but by the end of the week, I could have a conversation that made me sound like a pro. There are several options for volunteer positions, so don't be afraid if you aren't the type to spend your weekends on the greens.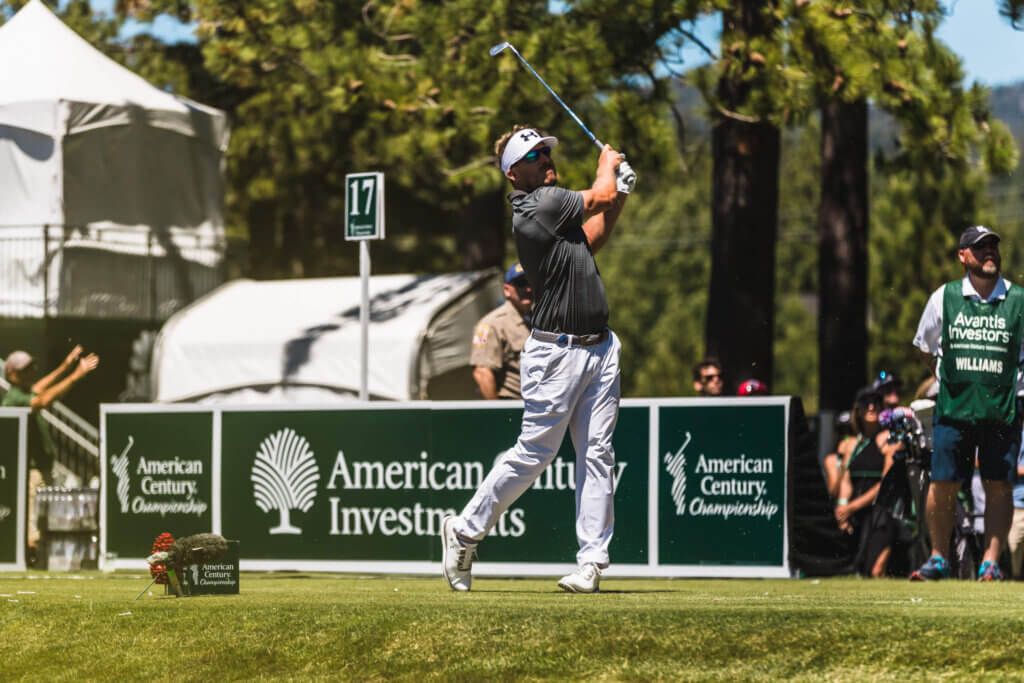 Volunteer After Party
As if the week wasn't exciting enough, there is a great volunteer "thank you" party to look forward to at the end. Although it was fun to be able to have the experience of meeting a few famous people, it was even more rewarding to create relationships with other volunteers. The party will give you the opportunity to say farewell to your new volunteer friends surrounded by food, beverages, and some fabulous raffle prizes.
If you've volunteered before or are looking to have a new experience this summer, you can register for the tournament online! The week guarantees good memories and a great excuse to get away to Lake Tahoe.
Check out Celebrity Golf on Instagram