There's snow on the ground, but can you imagine plunging yourself into the ice cold waters of Lake Tahoe?  At the South Lake Tahoe Polar Plunge last weekend, teams of brave souls did just that to raise over $423,000 for the Special Olympics in Northern California and Nevada. Hosted by Zephyr Cove Resort, each plunger sponsors one Special Olympic athlete for the season and is asked to raise a minimum of $125 for them.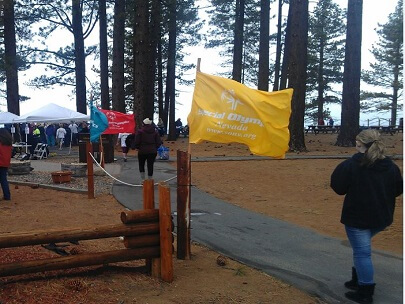 The event started at noon at the Zephyr Cove beach.  I was actually able to bike to the event, a perfect place to bring my Granite Rocx Tahoe backpack cooler.  The UNR Band played at the event and there was plenty of food and drinks.  Each plunger dressed up in a crazy outfit, if they chose to, and there were superman outfits, bumblebee outfits, and much, much more!  The plungers were set up in three waves and with a Ready… Set… GO! each wave proceeded one after the other into the cold Tahoe waters.  A great event for a great cause!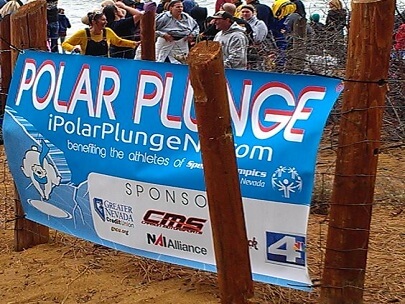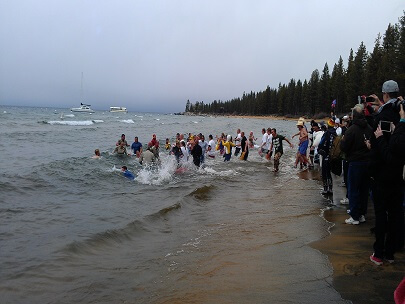 Zephyr Cove beach is located in Zephyr Cove Resort.  Coming from South Lake Tahoe, follow Highway 50 into Nevada.  As you pass Zephyr Heights on your right, Zephyr Cove Resort will be on your left at the traffic light.

Warning: There's a lot of shrieking in this clip. Video via TahoeBobsledBob / YouTube
Have you ever participated in a Polar Plunge?  If so, make a comment below!