Get your costumes ready! From trick-or-treating with the kids to adults-only entertainment, no other holiday lets you indulge your inner devil (or clown, princess, robot…) quite like a South Lake Tahoe Halloween.
Halloween Events in South Lake Tahoe for All Ages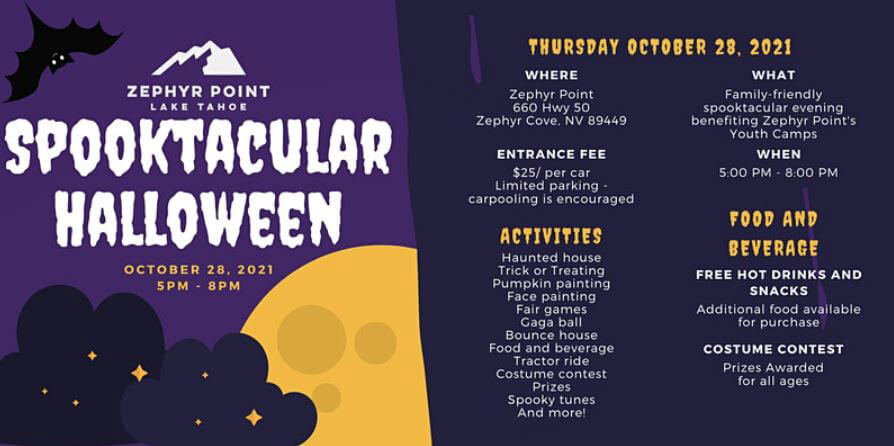 Zephyr Point would like to invite you to their inaugural Spooktacular Halloween event. All ages are welcome for a spooky night filled with fun, food, and a chance to reconnect after a challenging year. All proceeds from the night go towards Youth Programs at Zephyr Point.
---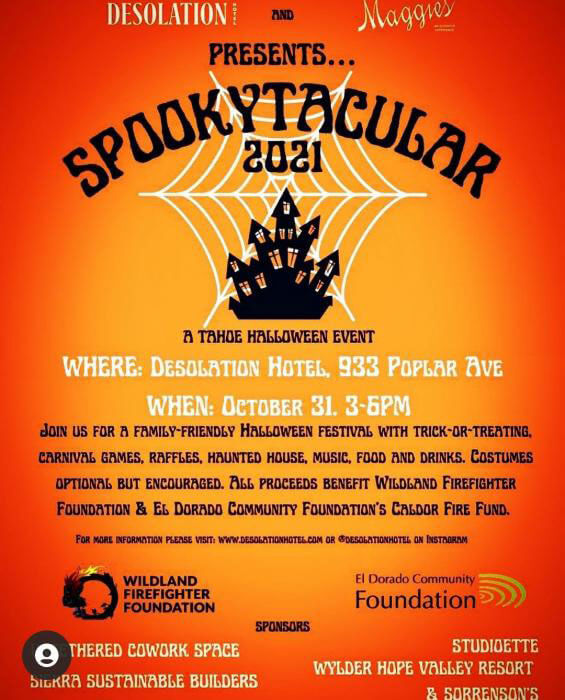 The event will feature trick-or-treating, carnival games, raffles, a haunted house, music, food, and drinks. Costumes are optional and encouraged!
---
Trunk or Treat at Hope Lutheran Church
Sunday, October 31, 2021
Hope Lutheran Church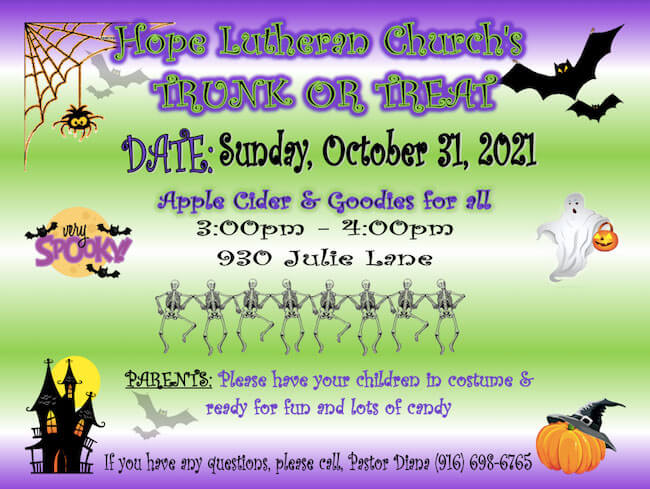 From 3:00 p.m. to 4:00 p.m., enjoy apple cider as the young ones go from car to car (trunk to trunk) in the church's parking lot at 930 Julie Lane. Come in costume and ready to have fun!
---
Adults Only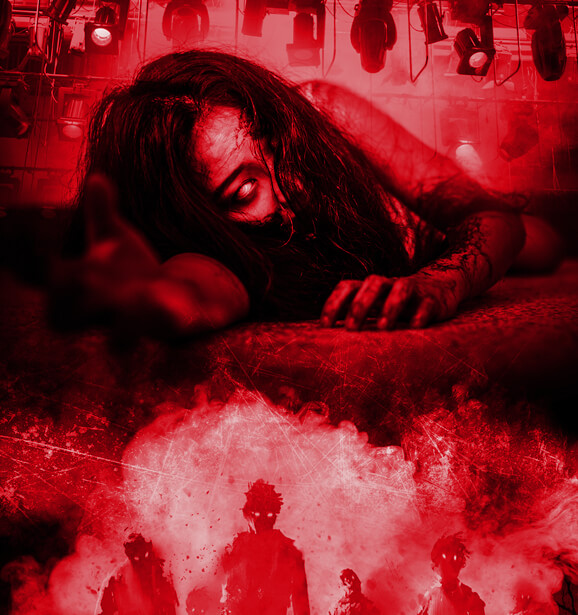 Dreu Murin Productions is bringing the dead back to life this Halloween weekend and it's hotter than ever! Zombie Cabaret is an erotic mixture of classic and modern Rock & Roll songs, seductive dancers, and risqué aerialist, this time with a zombie Halloween fright. Zombie Cabaret's suggestive host will guide you through the night with her comedic fun and games. The Zombie Cabaret ladies will have you at the edge of your seat wanting more!
---

There is no better place to mix and mingle with the creatures of the night than the iconic Lake Tahoe Halloween party that is Freakers Ball. With two parties under one roof, fun-seekers can experience unique Halloween celebrations at MontBleu Showroom & Opal Nightclub. $10,000 Costume Contest. 
VIP table and bottle service are available at both venues by calling 775-586-2000. Room discounts available with ticket purchase through Reservations or online.
---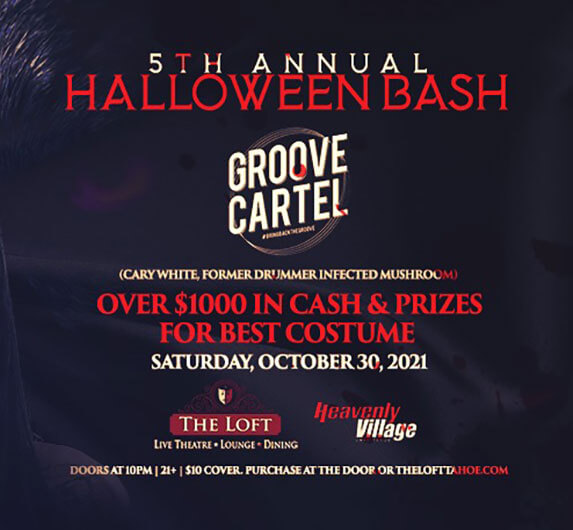 The Loft transforms into the Village's only Ultra Lounge, and on Halloween night, all the freaks will be out. The "Haunted Loft" will have decorations, party favors, and DJ's spinning dance music from 10 pm until 2:00 am. In addition to the party, The Loft will be giving away over $1,000 in prizes for the top three costumes that night, including dinners, drinks, bottle service, show tickets, and more!
Whatever your plans for this Halloween, have fun and be safe!
---
Check out Halloween Lake Tahoe on Instagram